How to See The Blue Angels in San Diego This Weekend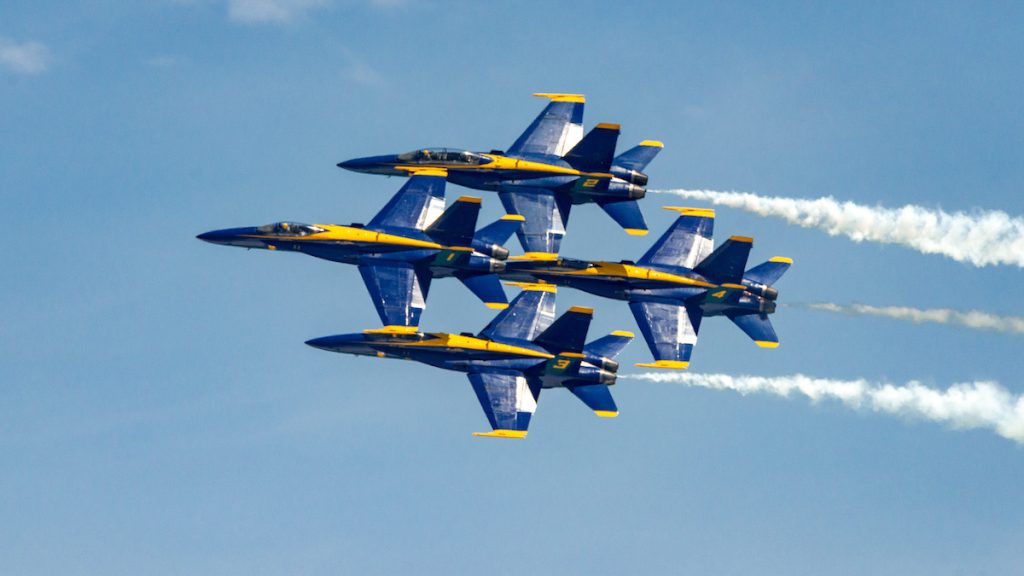 The Miramar Air Show returns this Friday, Saturday and Sunday — giving locals and tourists alike the opportunity to see the Blue Angels in San Diego.
The show is billed as the largest military air show event in the country, and this year's theme is "America's Air Show." You won't need a ticket to see the fleet of both military and exotic civilian aircraft either.
The Miramar Air Show will take place at the Marine Corps Air Station Miramar in San Diego, and is scheduled for:
Friday, Sept. 22
Saturday, Sept. 23
Sunday, Sept. 24
Gates for the event will open at 8 a.m. daily, with performances kicking off at 9 a.m. and an opening ceremony at 10:30 a.m. Each day, the U.S. Navy Blue Angels in San Diego will perform their signature aerial acrobatics at 3 p.m.
Although attendance to the event is completely free, interested people can purchase upgraded seating options, included a $9 seat on the grandstand or up to $200 for a "signature" package that includes:
Front-row seating with shade
A food buffet
Complementary beer, wine and soda.
Private restrooms
Parking is free for all guests, and there will be shuttles to the actual air show from each lot.
Along with giving a great opportunity to see the Blue Angels in San Diego, the Miramar Air Show will also feature Marine Corps F-35 fighters, Air Force F-16 jets, and plenty of other aircraft that you won't be able to see anywhere else.
The Miramar Air Show is one of the best ideas for an awesome outdoor getaway in San Diego. It also happens to be near some amazing breweries and restaurants — so check out our guide to San Diego breweries while you're at it!
Media credit: Photo of the famous Blue Angels in flight licensed from Adobe.