Paradisaea Lands in Bird Rock – But the Restaurant Might Not Have Valet Service for the Foreseeable Future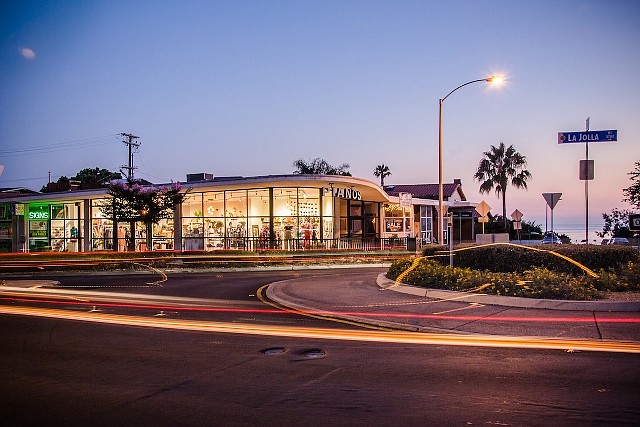 Tropical-inspired restaurant Paradisaea has officially landed in Bird Rock, but La Jolla officials recently shot down a proposal to add valet service space in front of the location.
At its Sept. 22 online meeting, the La Jolla Traffic & Transportation Board voted to block a proposal to convert two parking spaces just outside of Paradisaea to a valet zone, the La Jolla Light has reported.
Reportedly, Paradisaea owner Eric Kleinbub asked Nick Bernal of Preferred Valet Parking to create the zone to address concerns about the "potential negative impacts that additional parking … might have on the community."
The recently-opened Paradisaea restaurant is located at 5680 La Jolla Blvd near a residential area. The idea behind the valet service, which would take cars to a lot at 5575 La Jolla Blvd, is to keep diners from taking residential parking spots.
Currently, the two spots are 15-minute parking spaces.
The proposal indicates that valet parking hours would be from 6 p.m. to 10 p.m. Thursdays through Sundays. Eventually, it could be expanded to daily service if community response is positive enough.
However, board member Nancy Warwick voiced concerns about the proposal — and other La Jolla residents followed suit.
"If you're constantly backing out with the valet, I see that impacting the traffic flow," Warwick said. Additionally, Warwick pointed out that there is a crosswalk right next to where valets would back out.
Janie Emerson, La Jolla Shores Association President, offered the idea of moving the parking spaces so that they wouldn't interfere with the crosswalk.
Other residents noted that the impact on traffic could be "huge," and that La Jolla Boulevard isn't designed for cars to be pulling in and pulling out constantly.
After the board voted unanimously to turn down Bernal's request for a valet service, he said he took notes on the concerns and would return with an updated proposal in the future.
About the author: Mike Peterson is a freelance journalist and writer based in North San Diego County. He's written and worked for a number of local media outlets, including the San Diego Union-Tribune, the North Coast Current, the Oceanside Blade, and the Escondido Times-Advocate.