If You Were Hoping for a Warm San Diego June, Here's Why You'll Be Disappointed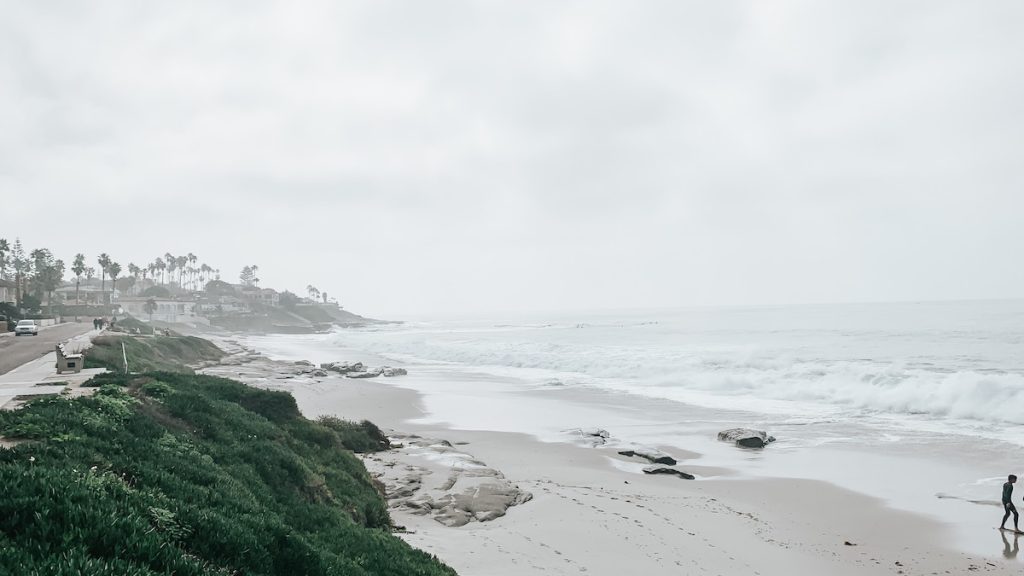 The scourge of June Gloom in San Diego is here to stay, with a cooler-than-expected month in the forecast, according to the National Oceanic Atmospheric Administration (NOAA).
On May 31, NOAA released its Monthly Temperature Outlook for San Diego. In that report, the scientific agency said that there's a 40% to 50% chance that San Diego will see cooler and cloudier weather than usual in June 2023.
For those who are unfamiliar, San Diego weather in June is generally a warm and dry month, with temperatures between the high 50s and low 70s. NOAA's report suggests that temperatures could be about 10 degrees cooler than usual throughout San Diego County.
Cloudy days are not abnormal in May and June. There's an annual weather pattern that causes low-altitude clouds to form over the cool waters of the California coast, causing a marine layer that often blocks out the sun all morning. It's what the locals refer to as "May Gray" or "June Gloom."
But although San Diego residents are not unfamiliar with May Gray and June Gloom, NOAA indicates that this month will be cooler than the gloomy June months in the past.
This would mark the second straight month of cloudier- and cooler conditions. San Diego is known for having an abundance of sunny days. The National Weather Service indicates that America's Finest City did not have a single fully clear day throughout the month of May 2023.
In fact, on Memorial Day 2023, San Diego weather was cooler than typically chilly cities like Seattle and Boston.
According to NBC 7, the cooler months are likely the result of all the rain that San Diego saw over the winter. The weather has caused an "anomaly" between the typically cold Pacific Ocean and warmer weather systems over Canada, which has caused a deep marine layer to hang around.
Want to know the usual weather patterns in the "jewel" of San Diego? Check out our guide on La Jolla weather.