Kim Kardashian: From Bikini to Formal Gown, She Wears It With Style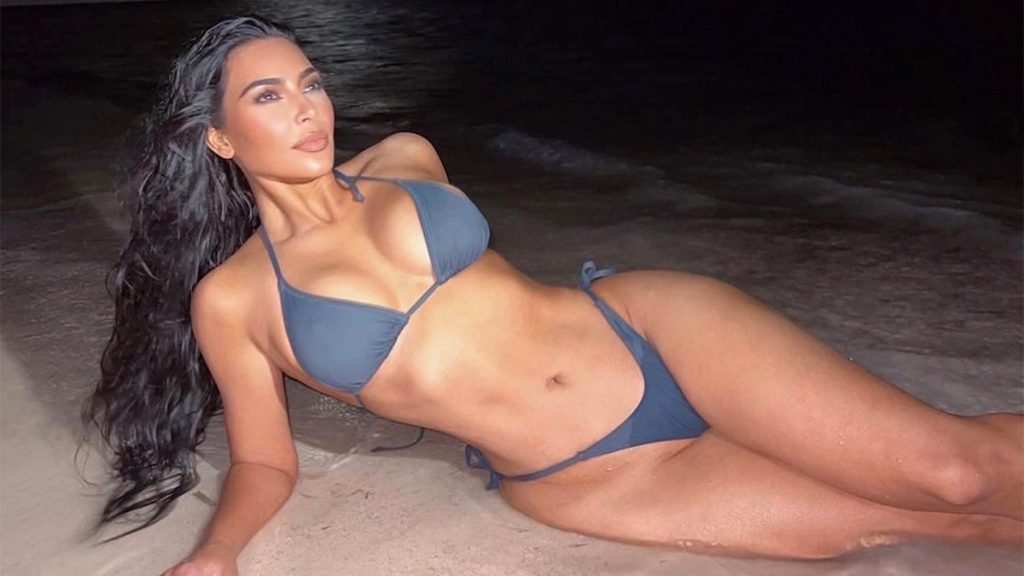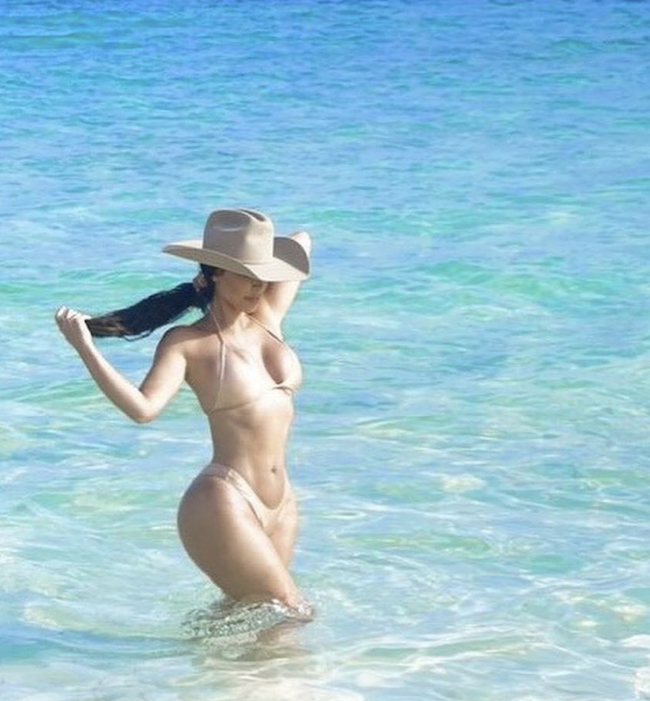 Kim Kardashian is known for a lot of things, and her body is certainly one of them. But so is her style. It's no secret that the Kardashians have a lot of "work" done (meaning plastic surgery), but they also wear expensive, elegant, and sometimes risque clothing. Even though Kim Kardashian has gotten involved with criminal justice reform and has met with the President on the issue, she continues to dress in extravagant and sensual ways.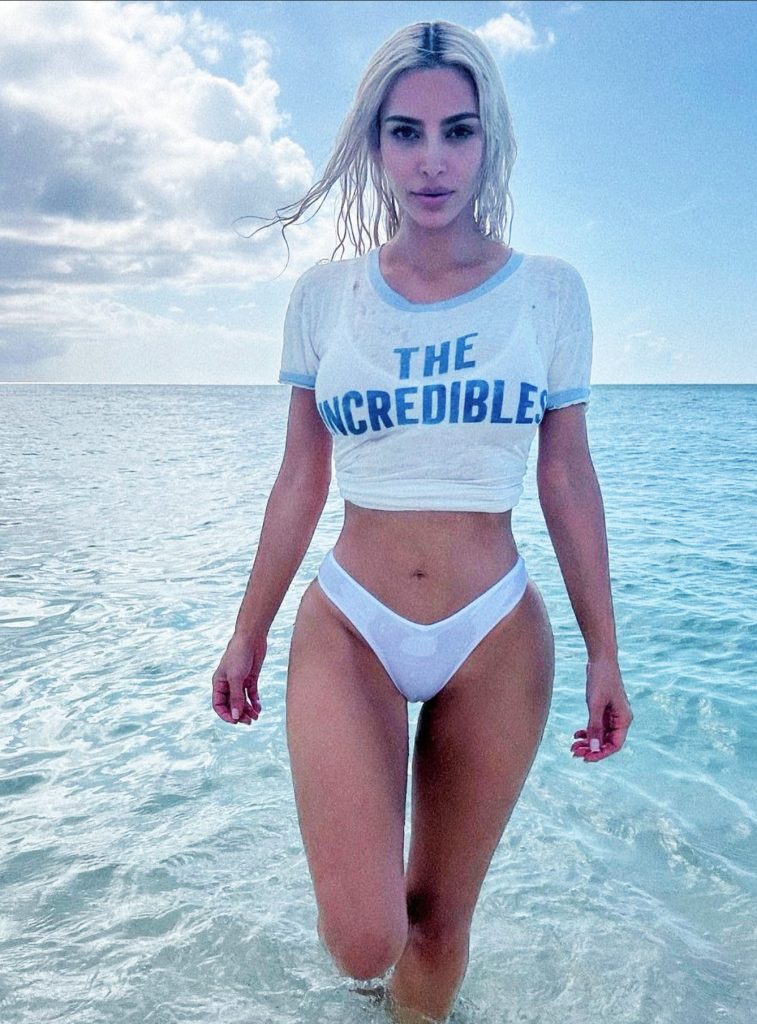 Here Kim Kardashian is wearing a half bikini and walking onto shore. The photo is from 2022, and Kim is clearly looking just as sensational now than ever before. The Kardashians know how to take a successful Instagram photo; this one has over 4 million likes.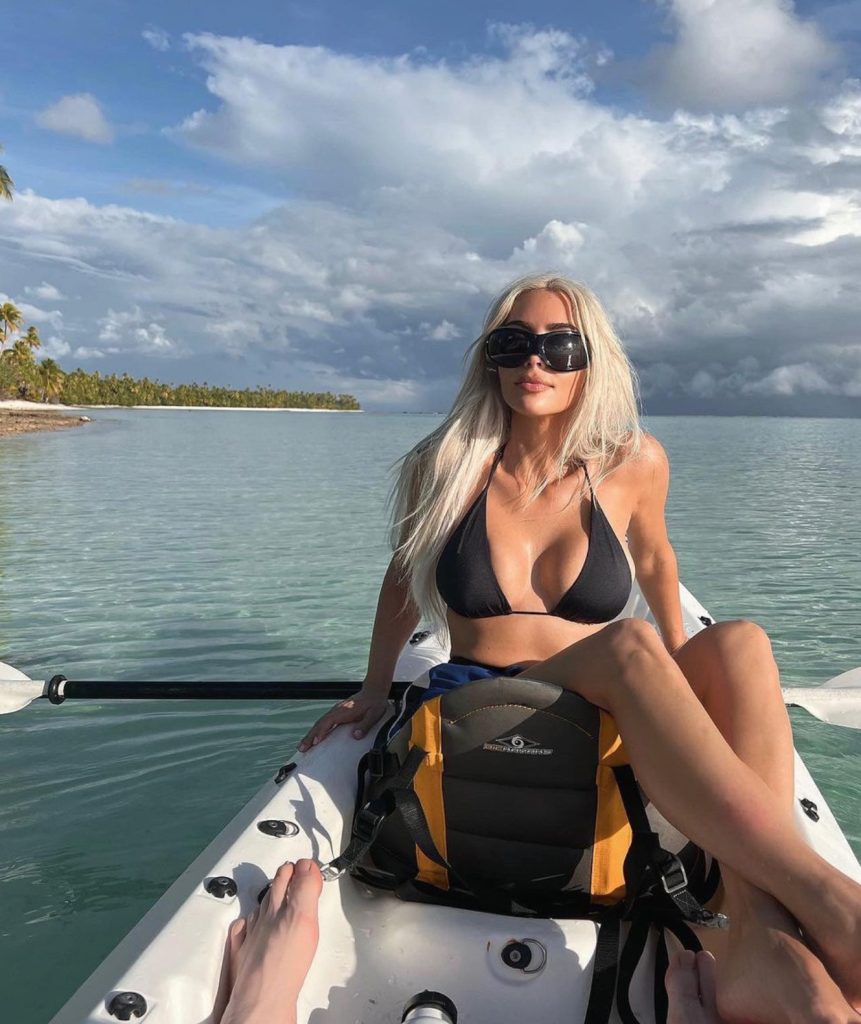 Kim Kardashian is no stranger to wearing a bikini. Here she is relaxing in a bikini on a boat. Kardashian fits right in on a beach in La Jolla, but she also apparently loves to travel and express her beauty anywhere.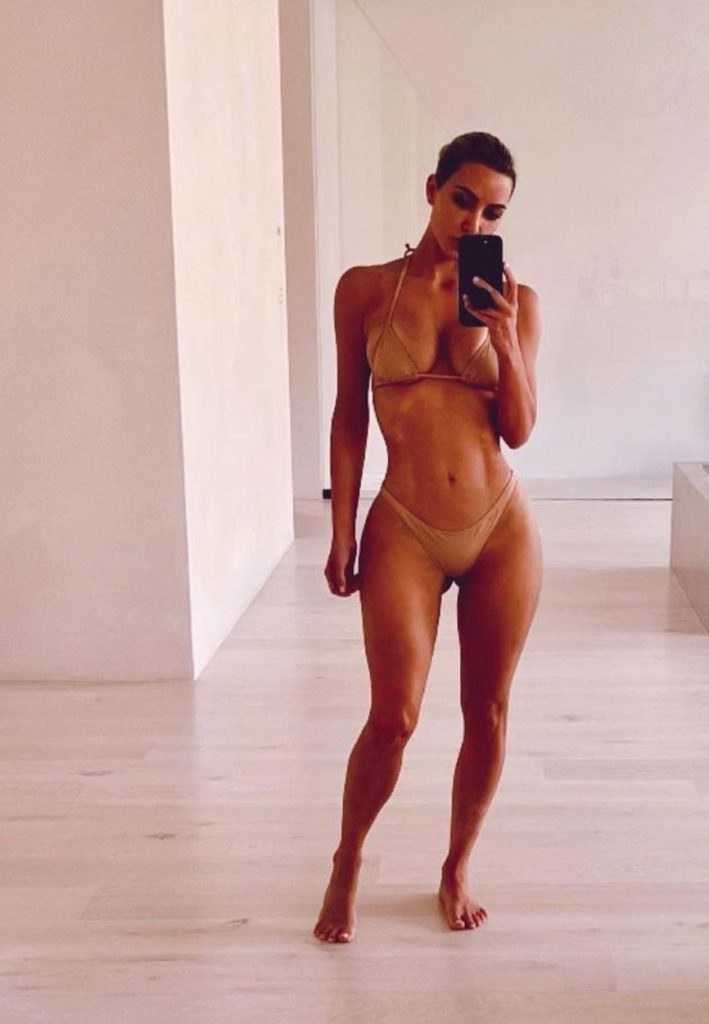 Pictured here in a bikini in the shower, Kardashian shows that she doesn't need to be at the beach to wear a swimsuit. It seems that wherever she is, a bikini comes with her.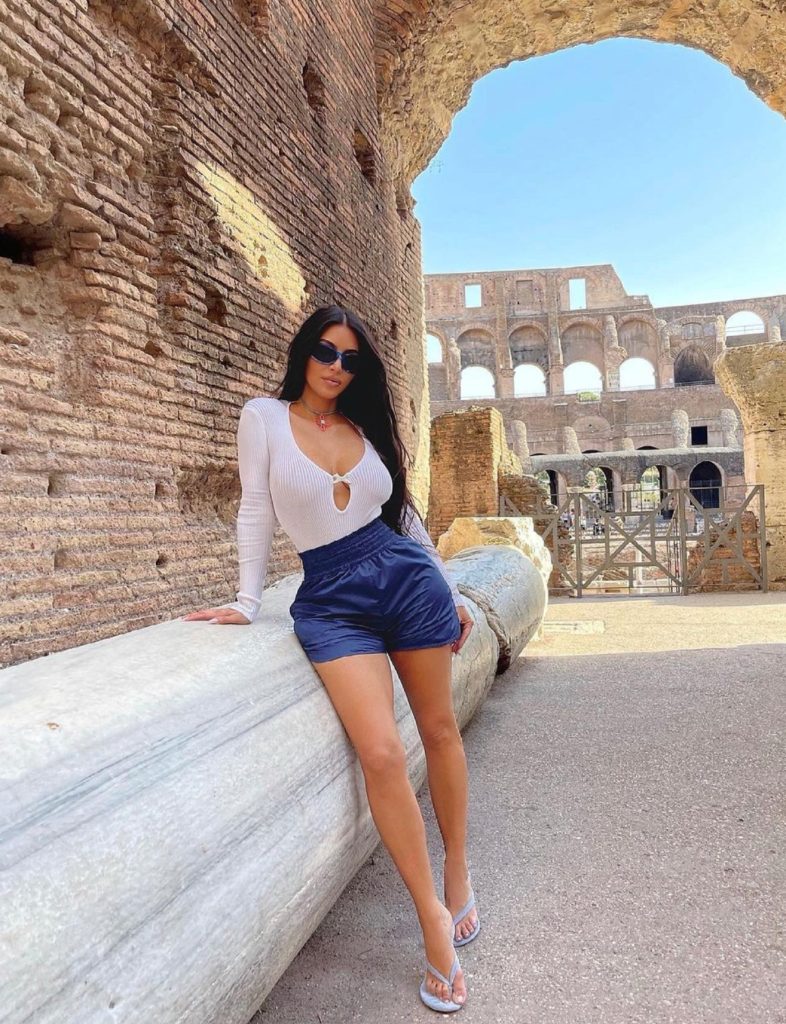 Finally, this photo gives a glimpse into the Kardashian's billionaire lifestyle. At the Colosseum in Rome, Kardashian looks as elegant as anyone. In a revealing garment, it is a uniquely Kardashian way to see the sights. 
The banner image of Kim Kardashian in bikini on the beach is courtesy of IG @kimkardashian