The La Jolla Open Aire Market Celebrating 25th Anniversary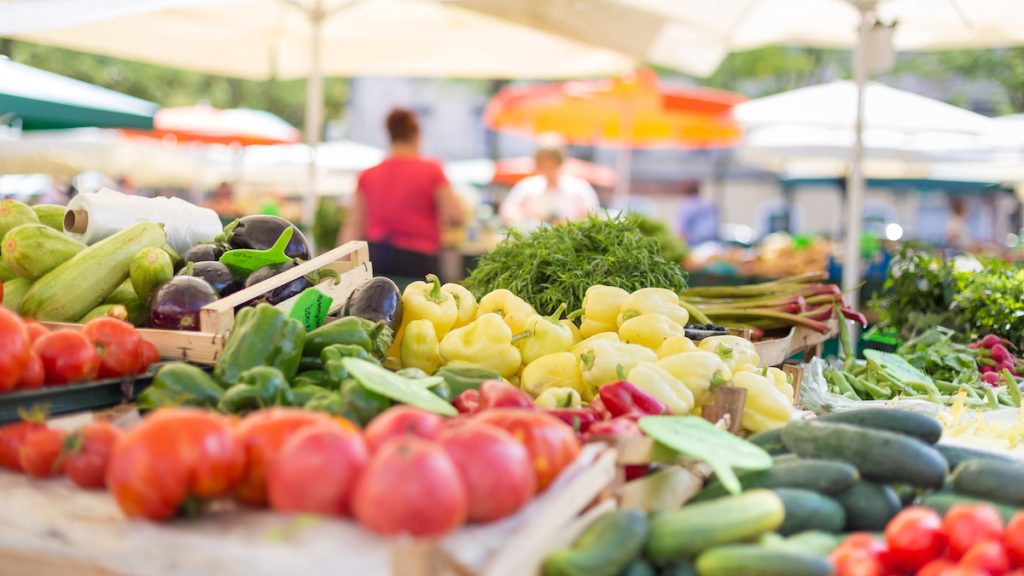 The La Jolla Open Aire Market, which has been a staple of the community for decades, is officially turning 25 on Oct. 25.
If you're unfamiliar, the La Jolla Open Aire Market is a farmers market that takes place near downtown La Jolla every Sunday. Uniquely, all proceeds benefit La Jolla Elementary — including programs like art, music, technology, and the school's library.
The very first La Jolla Open Aire Market was held on Oct. 25, 1998. That means tomorrow officially marks its 25th anniversary — and the market's organizers have a celebration planned.
The market will hold its 25th anniversary celebration from 9 a.m. to 1 p.m. on Sunday, Oct. 29. Given the timing of the anniversary, the market is also planning on holding a harvest festival with:
A pumpkin patch
Face painting
Balloon art
Arts & crafts
Pumpkin decorating
A scavenger hunt
Live music
And more!
That's all in addition to the market's usual fare of sustainably sourced meats and cheeses, farm-to-table produce, fresh baked items, unique artisan crafted items, and beautiful flowers. It's everything you could want in a market — and more.
Although the market started with just 14 farmers and a single artisan vendor, it has now grown to feature more than 120 different vendors each and every Sunday.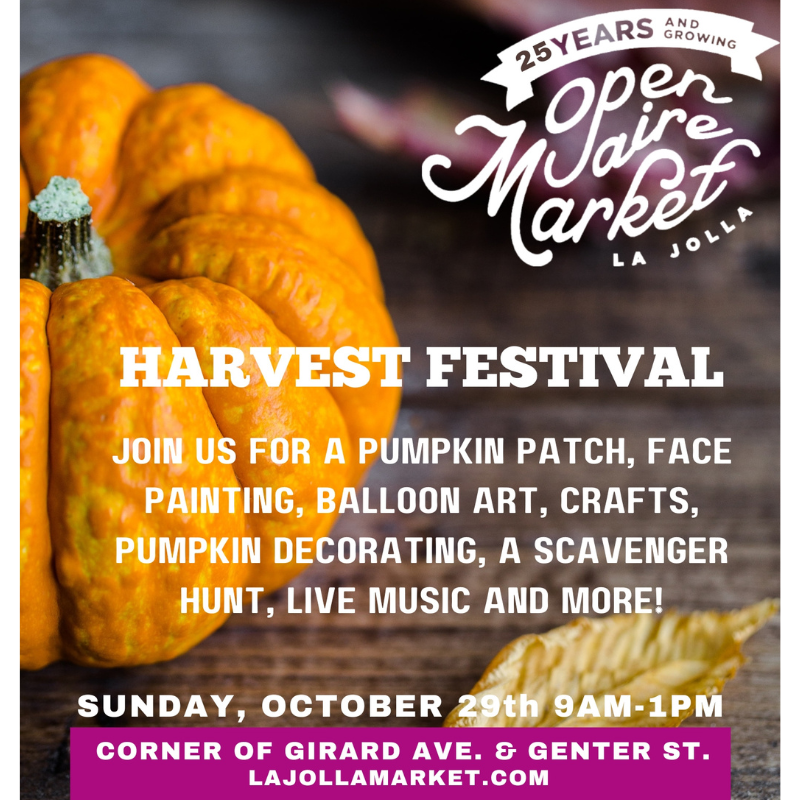 If you're interested in visiting and celebrating with the market, the event takes place at 7335 Girard Avenue near La Jolla Elementary School.
The organizers ask that, through December 2023, visitors should enter from the south end of Girard Avenue at Genter Street or from the north end near Pearl Street. Because of construction at the La Jolla Elementary School, there's no through traffic along Girard Avenue.
Those who need assistance bringing groceries or other purchases to their vehicles can visit the Turquoise Information Boost on the west side of Girard Avenue.
Media credit: Image of farmers market licensed from Adobe.