Here's Why La Jolla Restaurants Will Need to Find More Parking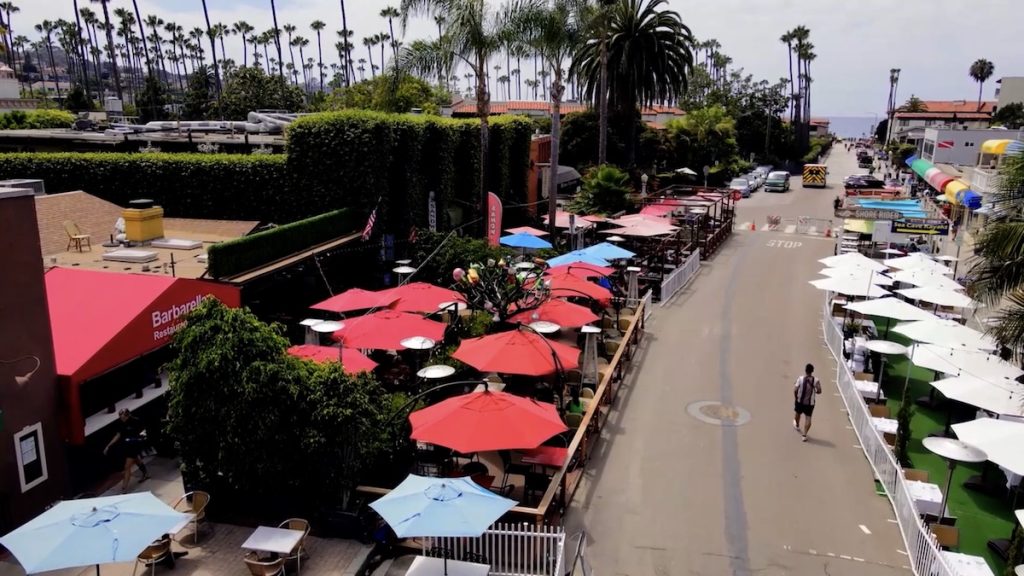 The San Diego City Council has approved new regulations that would require eateries near the city's coastline — like La Jolla restaurants — to replace parking used up by outdoor dining spaces.
Back in December, the California Coastal Commission voted to implement new regulations requiring La Jolla restaurants and other businesses along San Diego's coast to replace lost parking. On Monday, the San Diego City Council voted to approve the measure, the San Diego Union-Tribune reported.
Although the Coastal Commission implemented the regulations last year, they didn't go into effect in San Diego. With the City Council's approval, however, La Jolla restaurants will now need to find permanent parking spots as part of the "Spaces as Places" outdoor dining program.
Reportedly, the San Diego City Council approved the regulations reluctantly. Basically, the Coastal Commission required the council to vote in favor of the stiffer rules.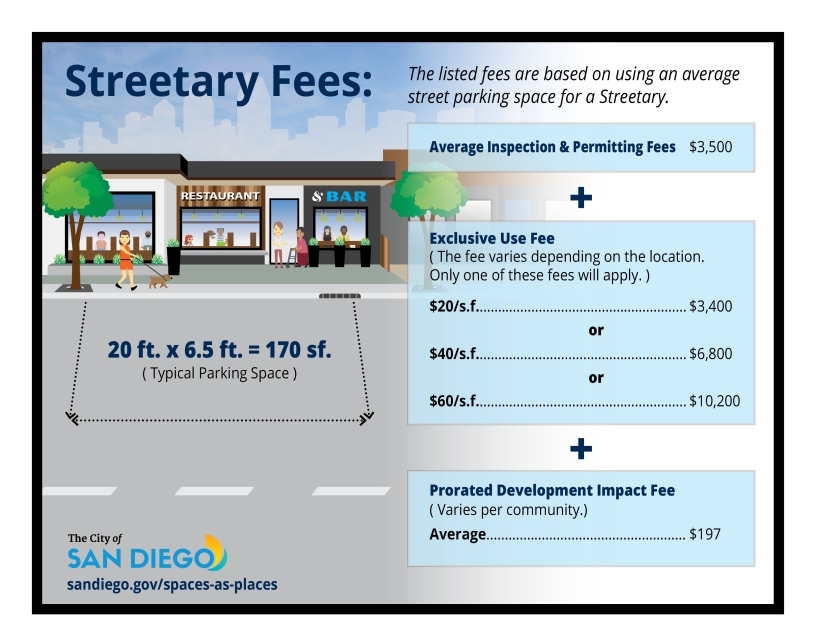 After the vote on Monday, a narrow band of land along the San Diego coastline will be affected. More specifically, the "beach impact area" will include a stretch of coast from Torrey Pines State Reserve to Sunset Cliffs Natural Park.
Although the zone also extends inland about a quarter mile, all of Mission Beach is included.
The San Diego City Council pushed back against broader regulations that would have affected portions of La Jolla near La Jolla Cove and the downtown area, areas of Point Loma, and other areas along the San Diego Bay.
One of the most significant areas affected by the new regulations includes a portion of Avenida de la Playa in La Jolla between El Paseo Grande and Calle de la Plata.
If La Jolla restaurants in that area cannot find replacement parking, they will need to shut down their outdoor dining programs.
As part of the Spaces as Places program, restaurants need to apply for two-year permits and pay fees to build outdoor dining facilities in the public right of way. Once conditions are finalized, the new parking rules could take effect in July.
Banner image courtesy of barbarellarestaurant.com.