La Jolla's Windansea Surf Shack Commemorated With Plaque and Official Day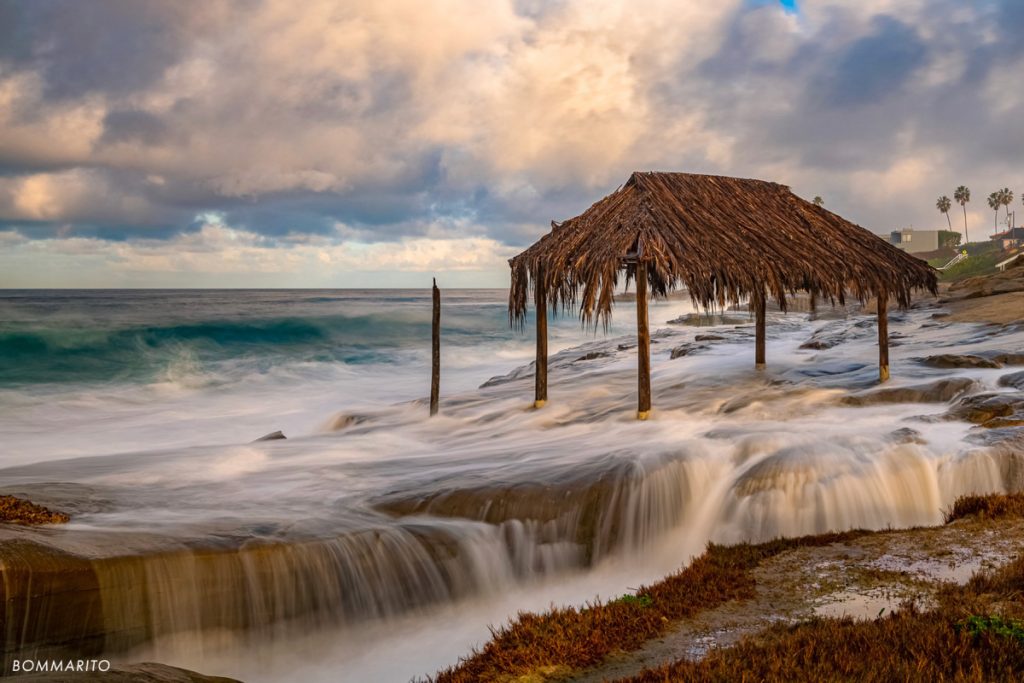 The iconic Windansea surf shack has been honored with an official San Diego plaque noting its designation as a historical site.
Although the Shack was designated historic by the San Diego Historical Resources Board in May 1998, the city of San Diego has created an official plaque for the structure that was unveiled at a March 20 ceremony, the La Jolla Light reported.
The plaque notes "The Shack" was built by "returning WWII surfers for shade and Aloha."
The Shack itself is a simple structure constructed of eucalyptus tree trunks and palm fronds. It's currently located on the bluffs of Windansea Beach.
"Today, we're celebrating one of the most important architectural icons of La Jolla," said Landmark Week chairwoman Seonaid McArthur. "The Shack is a baby boomer like many of us. She was born out of World War II by our parents' generation, who needed a place to rest with their families. The guys coming back from war wanted a place to surf … so they built the first version of The Shack. It became a sacred space."
In addition to the plaque unveiling, the ceremony on March 20 also doubled as a memorial for legendary surfer Woody Ekstrom, who was one of the original builders of the structure. Ekstrom died in February.
Although its history dates back to the 1940s, The Shack has actually been rebuilt and moved multiple times. When it was destroyed by a storm in 2015, the Friends of Windansea reconstructed The Shack. Since then, they've made repairs as necessary.
In addition, San Diego Mayor Todd Gloria designated March 20 as "Surf Shack at Windansea Beach Day."
The mayor called the structure "a quintessential embodiment of surfing culture associated worldwide with Southern California, and the oldest continuously used shelter of its kind on the West Coast."
About the author: Mike Peterson is a freelance journalist and writer based in North San Diego County. He's written and worked for a number of local media outlets, including the San Diego Union-Tribune, the North Coast Current, and the Oceanside Blade.
Banner photo courtesy of BommaritoArt.com