New Attractions Are Coming to This Iconic San Diego Staple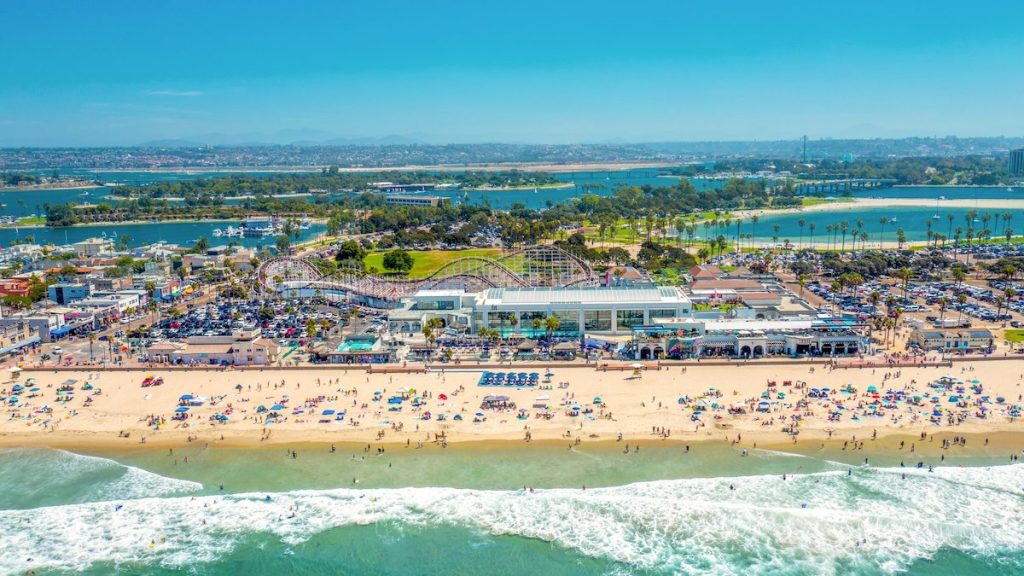 A new Belmont Park expansion will bring new attractions, rides, and other amenities to the iconic San Diego boardwalk amusement park in Mission Beach.
For years, Belmont Park has been a collection of individual tenants. But according to the San Diego Union-Tribune, the park has become a much more unified force with a renewed focus on cohesiveness as it plans a Belmont Park expansion.
This summer, the Mission Beach amusement park is celebrating its 98th anniversary and is looking ahead toward its 100th anniversary in 2025.
As it moves closer to that anniversary, the park is looking to fully embrace San Diego culture. As such, the Belmont Park expansion will see local artists paint murals around the property. The company is even partnering with San Diego craft breweries on a new IPA inspired by the park's rollercoaster and will soon start serving up freshly made churros.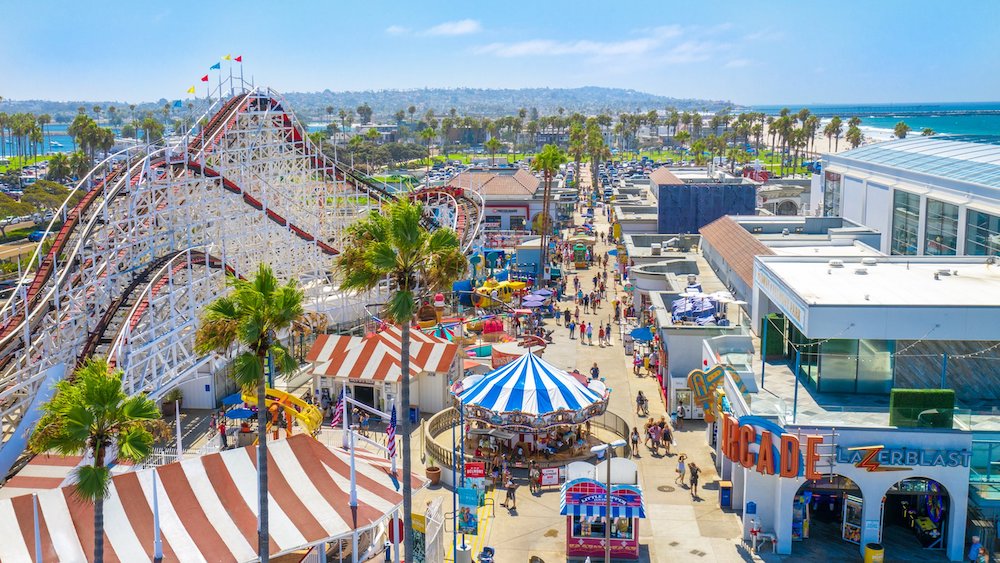 The Belmont Park expansion will also include a new area called Shipwreck Cove that will include both a new play area for kids and a ride that will allow riders to pull themselves up on a rope and ride down as fast or slow as they'd like.
One part of the overhaul that's already complete is an expansion of Belmont Park's arcade. Recently, the park added more than 1,600 square feet to the arcade area and introduced five different themed escape rooms to its "Escapology" section. In 2024, Belmont Park will introduce a new arcade area with a nearby bar for adult gamers.
All of the new attractions will continue to cement Belmont Park as one of the leading things to do during one day in San Diego.
If you're interested in participating in all that Belmont Park has to offer, you can typically nab all-inclusive tickets for about $60. However, be sure to check out our resources to find discount tickets to Belmont Park and other iconic San Diego attractions.