These Iconic Local Restaurants Are Coming to San Diego International Airport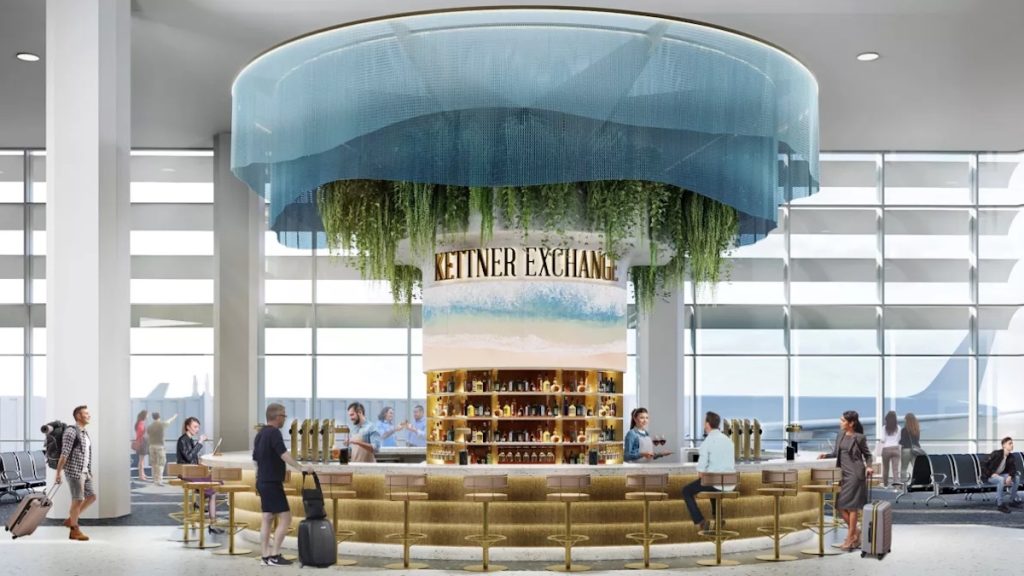 If you've traveled to or from San Diego recently, you know that Terminal 1 is under construction. Well, once construction wraps up, there will be several iconic local restaurants anchoring the terminal.
The first phase of Terminal 1's opening is expected to wrap up in 2025. And when the terminal finally does open to the public, it'll feature a handful of iconic San Diego restaurants, the San Diego Union-Tribune reported.
For example, Kettner Exchange from local hospitality experts SDCM Restaurant Group will have a free-standing bar location in the main terminal area. The restaurant and bar will feature a drink and cuisine menu curated by Chef Brian Redzikowski, as well as a stage for entertainment.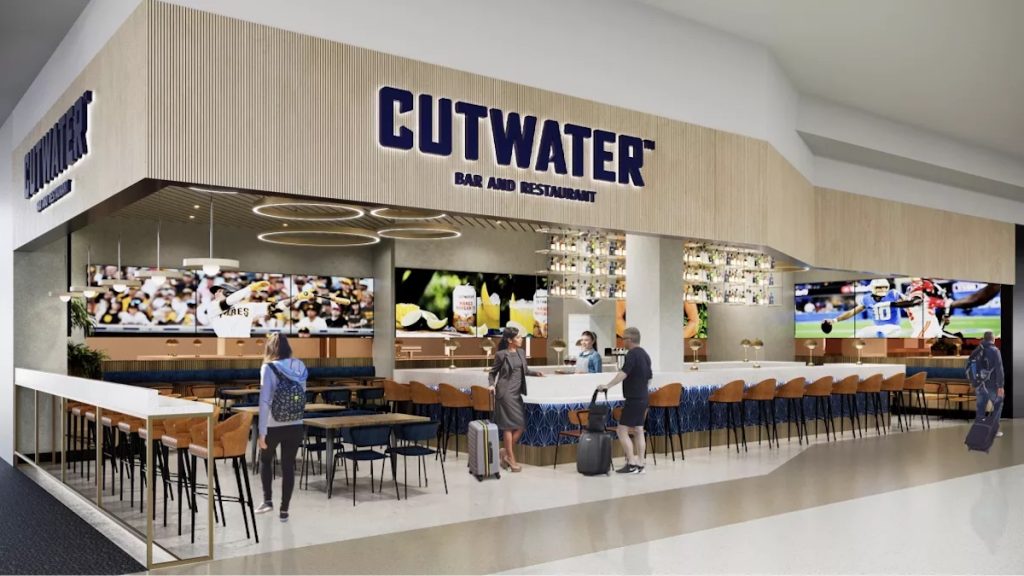 Additionally, well-known San Diego distillery Cutwater Spirits will have a location serving up delicious cocktails, liquor, and food at the east end of Terminal 1. Encinitas-based coffee roaster Lofty Coffee is also going to have a location at San Diego International Airport.
Those familiar with La Jolla dining will probably be pleased to know that Parakeet Café, which serves up healthy dishes and juices, is also coming to Terminal 1. Puesto, which is known for its Mexican cuisine at San Diego baseball epicenter Petco Park, is also going to have a large location at the airport.
Finally, locally headquartered coffee roasters Better Buzz Coffee will have a location at the new terminal.
For those of us that live in San Diego, these iconic local restaurants will provide a very homey farewell if we're traveling out of town.
But if you're new in town and just planning on getting to La Jolla via San Diego airport, you can rest assured that Terminal 1 will feature some excellent cuisine.