Birch Aquarium Happy Hour to Take Place at This New Attraction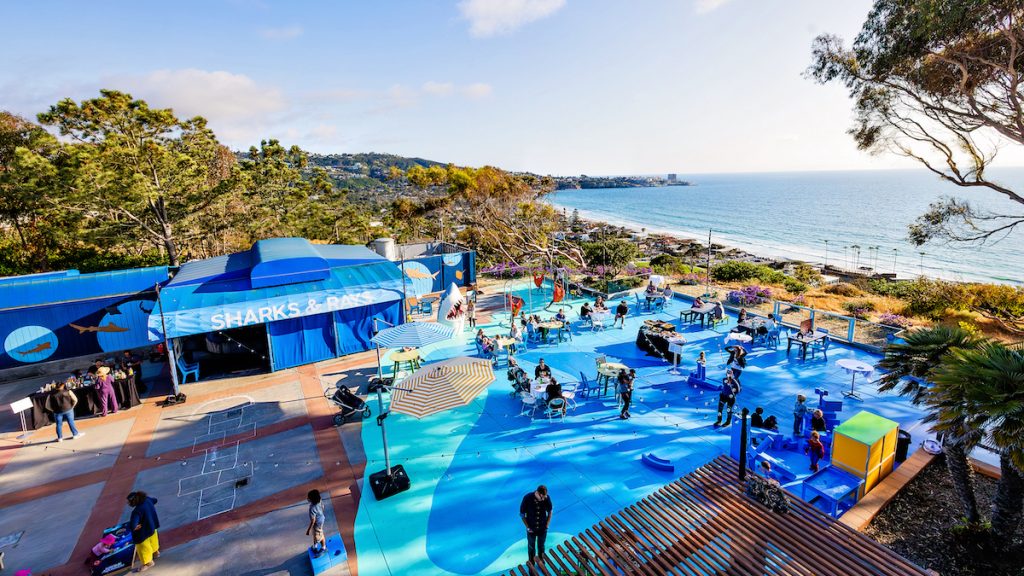 There will soon be a new Birch Aquarium happy hour series in La Jolla, with the aquarium set to host family-friendly events on a new patio.
The Birch Aquarium at Scripps Institution of Oceanography recently announced the debut of Blue Beach, a new patio area with a 4,500-square-foot mural on the floor depicting an underwater map of the canyons off La Jolla Shores.
"I hope that our community leaves Blue Beach feeling relaxed by the ocean but also pleasantly surprised by what they've learned, from the wonders of La Jolla's deep underwater canyons to the uniqueness of our annual leopard shark aggregations," said Megan Dickerson, the Birch Aquarium's Director of Exhibits.
Along with the super cool bathymetry (or underwater map), Blue Beach also features comfortable seating, pedal-powered music, and stunning ocean views of the coastline off of La Jolla's coastline, the aquarium wrote in a press release.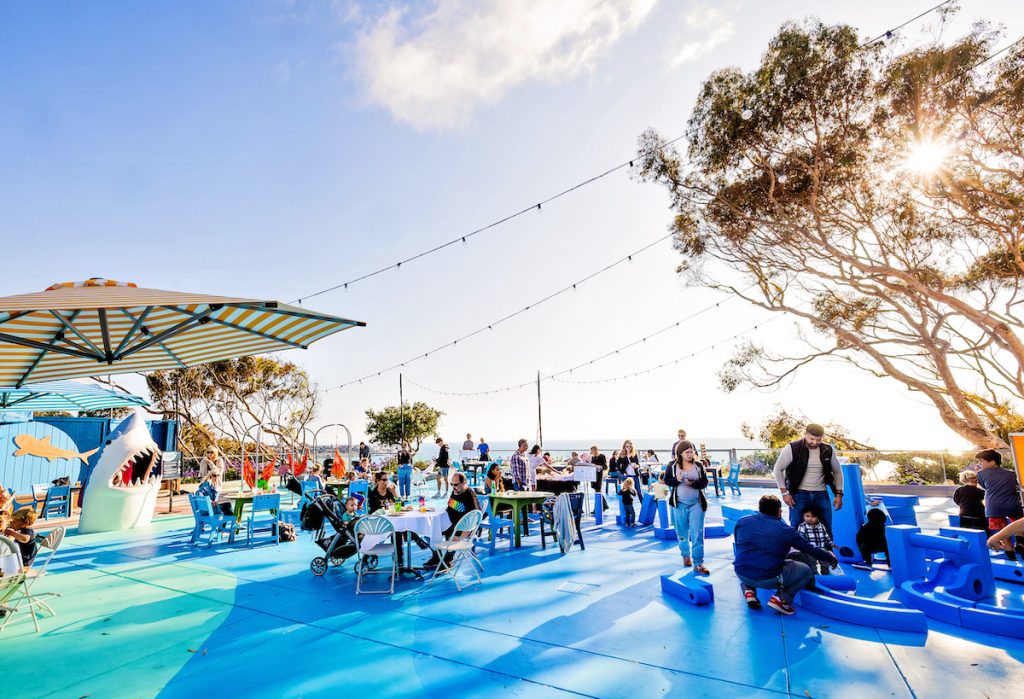 Additionally, Blue Beach will be the home of a new Birch Aquarium happy hour series. The happy hours will include a curated menu of craft beer and wine alongside bite-sized food and other tasty treats.
Along with great food and ocean views, the new Birch Aquarium Happy Hour will also include music, outdoor games and fun for the family, and pop-up interactions with scientists at the Scripps Institute for Oceanography. In other words, it's a fun event with the opportunity to connect with both community and the ocean.
The Birch Aquarium Happy Hour series will kick off on Monday, July 10, and continue through August 30. The happy hours will take place Monday, Tuesday, and Wednesday evenings from 5 p.m. to 6:30 p.m.
If you're curious about creating the perfect itinerary for a day at Birch Aquarium, the location is open from 9 a.m. to 7 p.m. through Labor Day.
Images courtesy of aquarium.ucsd.edu.