Why to Try Happy Hour at The Shores Restaurant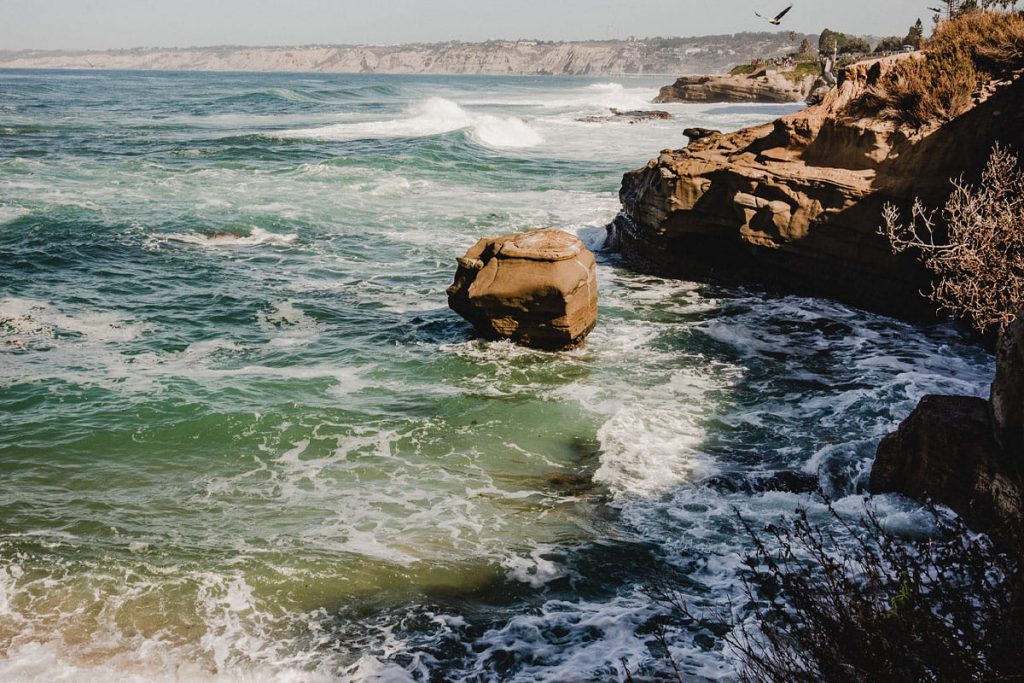 Beachside Happy Hour at La Jolla Shores Hotel
Love a good drink and nice nosh in the late afternoon? La Jolla, California, certainly does; it's why there are so many great happy hours in this coastal town. Many folks know about spots in the heart of La Jolla's downtown village, but there's a hidden gem right on the beach nearby.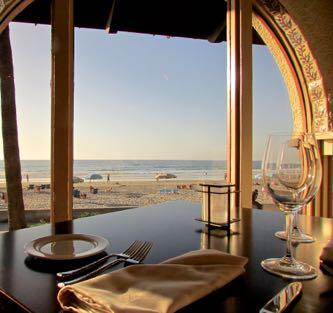 The La Jolla Shores Hotel has a restaurant directly on the sand that overlooks the Pacific, the Shores Restaurant. It's safe to say that this view cannot be beat. I went to experience this seaside ambience and see if the food and drinks are as good as the location itself.
For Liquid Libations
The happy hour drinks menu is solid. Whether you're in the mood for a crisp and light cocktail or something more full-bodied, there's a great variety to choose from. I started off with their $7 Bubbly on the Bay, a blanc de blanc straight from France. When asked if I enjoyed it, the answer was an easy, "Oui!"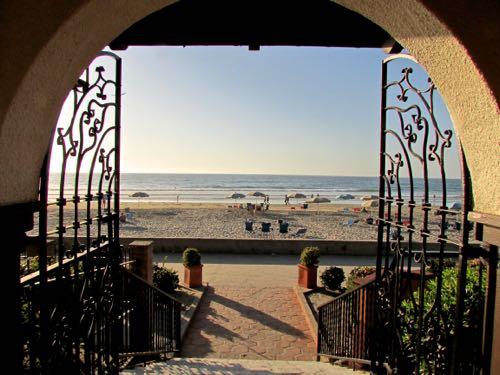 After sampling the restaurant's cuisine, I enjoyed a second drink, this time opting for a gin martini — with an olive rather a twist (also $7). Served extra chilled in a small glass, it packed a punch that had the ocean looking extra lovely.
Something you can Sink your Teeth into
Percy, the head chef who creates this restaurant's inspired menus, is proud to have happy hour be a time for people to relax and simply enjoy themselves. This fun, colorful atmosphere is reflected in the variety of dishes on the happy hour menu. When he said the Ahi Poke Tuna was a guest favorite that he, himself, likes to sample just about every day; I had to try it.
The dish did not disappoint. The choice ahi is incredibly succulent, each tender bite light yet undeniably satisfying. The soft ahi pieces are mixed with chopped cucumber and avocado, which are then molded to form a cake topped with colorful greens. Beneath this, Percy and his culinary team masterfully spread a cream sauce and lay out a side of thickly sliced, baked potato pieces. It's easy to understand why this dish is a continual crowd favorite.
Another popular dish? The Beer Battered Baja Fish Tacos. On the happy hour menu, you can get two of these Southern California favorites for just $10. If you're feeling peckish for more, you can also order the regular menu tacos and get 3 for $15.75. This also allows you a few more protein options, as well, such as citrus grilled mahi mahi or the chipotle shrimp.
It was a tough choice, but something about the chipotle shrimp sounded wonderfully appetizing. I'm not sure what was happier upon the plate's arrivals, my stomach or eyes.
The three corn tortillas were heartily packed with shrimp, shaved cabbages and cilantro crema. Tubs of salsa fresca and ripe guacamole on the side allow for customizing your own preferred ratio of sides. After drizzling my first taco with the lightly spiced, tomato-rich salsa and adding a large scoop of gauc, I tucked in. All I can say is that the cilantro crema (which comes on all of the taco options) is a game changer for this Mexican-inspired food. Savory and power-packed without adding the typical heaviness of a white cream sauce, it alone has me ready to come back to the La Jolla Shores Hotel.
No Need to Panic about Parking or Reservations
During the height of summer and peak seasons, people flocking to the beach can make for tough parking. However, don't let that deter you from checking out this fantastic spot. Restaurant guests get great deals on parking their vehicles in the underground parking garage. If you park and get your ticket validated, you'll receive $5 off your bill; that's a free hour right there. Each hour after is a discounted rate, costing $3 for 2 hours, $10 for 3 hours and so on. So if you only pop in for a drink or a meal that lasts under 60 minutes, there'll be no cost for parking at all.
Reservation-wise, this place is such a local secret that one doesn't typically need any reservations. To be sure, it's always safe to book them though and is recommended for holiday events such as Easter Brunch and Mother's Day Brunch.
Make a Day out of It
The La Jolla Shores Hotel & Shores Restaurant is located at 8110 Camino Del Oro, La Jolla, CA 92037.
With the beach and plethora of nearby activities, there's an incredible amount to do in this area. We recommend coming for the cuisine, drink and the day. We already have the planned itinerary for you to do so at La Jolla Shores: Make a Day out of it!