Who Evicted Pannikin? Staple La Jolla Coffee Shop to Close in April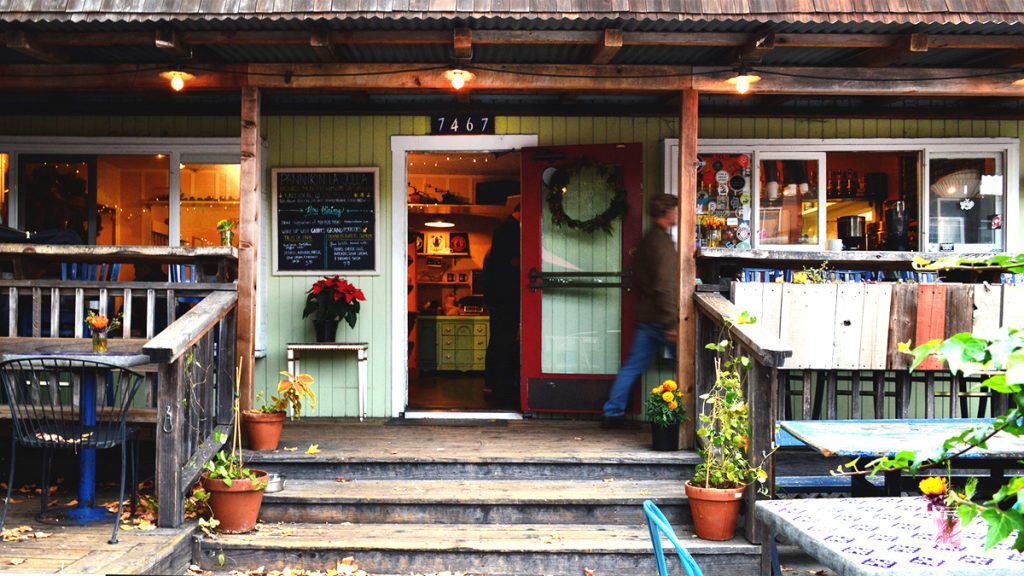 Pannikin La Jolla, a staple coffee shop in La Jolla, could be closing for good in less than 30 days because of problems with the location's lease.
Amanda Morrow, co-owner of Pannikin La Jolla, told the La Jolla Light that she recently received a 30-day notice of lease termination letter late last week. Pannikin's last day at its current location of 7467 Girard Ave is April 9.
That letter was reportedly the end of an effort between Morrow and her co-operators — Gloria Serna and Dan Grunow — and the property owner to renew the lease. According to Morrow, the two sides "couldn't agree on terms."
Pannikin La Jolla has been on Girard Avenue for more than 50 years, and even survived the pandemic. It first opened in 1968 in the Green Dragon Colony cottages before moving to its current location in 1971. Since then, it has become beloved by the community for its coffee, tea, food items, and unique ambiance.
Morrow declined to reveal the landlord, but the Light identified the property as being owned by the Clem Abrams Trust.
Clem Abrams was a La Jolla developer who died in December 2018, the Light reported. His wife, Lydia Abrams, went missing in June 2020 from her ranch in Idyllwild and has not been found.
The disappearance of Lydia Abrams is a missing persons case, and the right to her estate is a hotly debated topic. A man claiming to be Lydia's fiancé has been in legal disputes with Abrams' children.
Morrow didn't provide any details about the lease terms. She said she is still working with the landlord to decide which furnishings will stay with the building when the cafe is shuttered.
"It's not a coffeehouse, it's an experience," said La Jolla resident Christopher Canole, who has been going to Pannikin since it opened on Girard. "It's not just a business."
The location in La Jolla isn't Pannikin's only coffeehouse. The business also operates a cafe in Encinitas, as well as two in the San Diego International Airport. However, local La Jollans say that the cafe on Girard is a cornerstone of the community.
James Rudolph, who is president of the La Jolla Town Council, told the Light that Pannikin is "more than a coffee shop."
"Countless conversations have taken place within its eccentric and eclectic walls," Rudolph said. "Pannikin is the community, and the significance of its closing can't be overstated."
"I can't imagine life in La Jolla without Pannikin," long-time customer Bob told CBS8. "I really, really can't. It's just, oh my goodness."
About the author: Mike Peterson is a freelance journalist and writer based in North San Diego County. He's written and worked for a number of local media outlets, including the San Diego Union-Tribune, the North Coast Current, and the Oceanside Blade.
The banner photo for this article is courtesy of @pannikinlajolla