San Diego's Famous 4th of July Fireworks Fail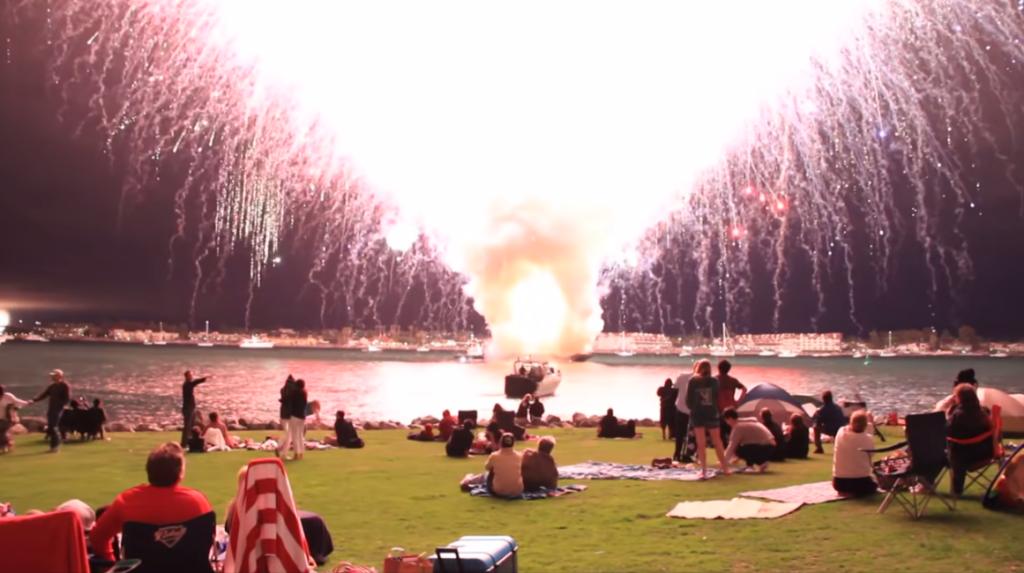 The Fourth of July marks Independence Day in the United States, but in local San Diego history, it's also the date of a spectacular accident that literally lit up the sky.
July 4, 2022 is officially the 10-year anniversary of an accident during the annual Big Bay Boom show in San Diego.
Simply put, during the Wednesday night Big Bay Boom event in 2012, 17 minutes worth of fireworks exploded in less than a single minute.
It's hard to describe just how intimidating and awe-inspiring the pyrotechnic mishap was, so just take a look.
You can't tell from the clip, but there were actually multiple giant mushrooms of light in the sky that Wednesday night. Because of a computer glitch in the software controlling the fireworks display, fireworks from four barges and the pier discharged simultaneously.
This clip shows at least three of the giant balls of light.
In total, about 7,000 firework shells went off all at once.
Guests who had driven from all over San Diego were obviously confused. About 25 minutes after the gaffe, a radio announcer told attendees that the show was over since there were no fireworks left.
Luckily, despite the frightening display of explosive power, no one was injured during the accident. According to the San Diego Union-Tribune, workers on the firework barges took cover in special metal shelters designed to protect them in case of a mishap.
The fireworks display was organized by New Jersey-based Garden State Fireworks, which eventually apologized for the computer glitch and took "100% responsibility" for the accident.
Garden State Fireworks also pledged to do a future show for free. In 2013, the company made good on that promise, providing an extending 18.5-minute firework display that, thankfully, didn't all go up at once.
About the author: Mike Peterson is a freelance journalist and writer based in North San Diego County. He's written and worked for a number of local media outlets, including the San Diego Union-Tribune, the North Coast Current, and the Oceanside Blade.