San Diego Heat Wave Could Bring 'Dangerously Hot' Temperatures to Region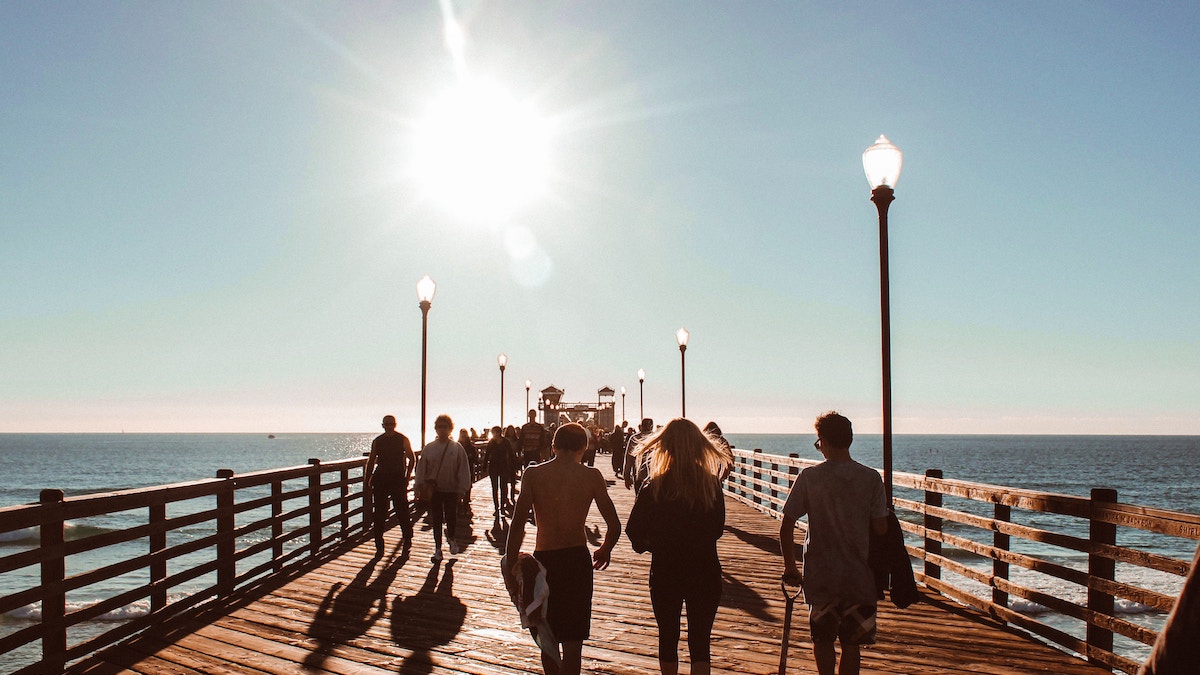 After months of below-average temperatures, a new San Diego heat wave will soon arrive to bake the region with potentially record-breaking temperatures.
The National Weather Service is expecting the heat wave to stay warmer and more prolonged than typical heat waves during this time of year. Although San Diego weather in July is usually warm and sunny, this will be a much hotter event.
Between July 10 and July 18, 2023, the NWS is expecting above-average and possibly record-setting temperatures. Although the heat wave will mostly affect the inland valleys, mountains, and deserts, it could also bake residents at the coast.
On Wednesday, July 12, for example, the San Diego heat wave is expected to bring temperatures as high as 80 degrees in Oceanside, 78 degrees in La Jolla Cove, and 90 degrees in Escondido.
Those in the mountains might see temperatures reaching 90 degrees, and the deserts will reach nearly 115 degrees. The "dangerously hot" heat "will significantly increase the potential for heat-related illnesses, particularly for those working or participating in outdoor activities," the NWS said.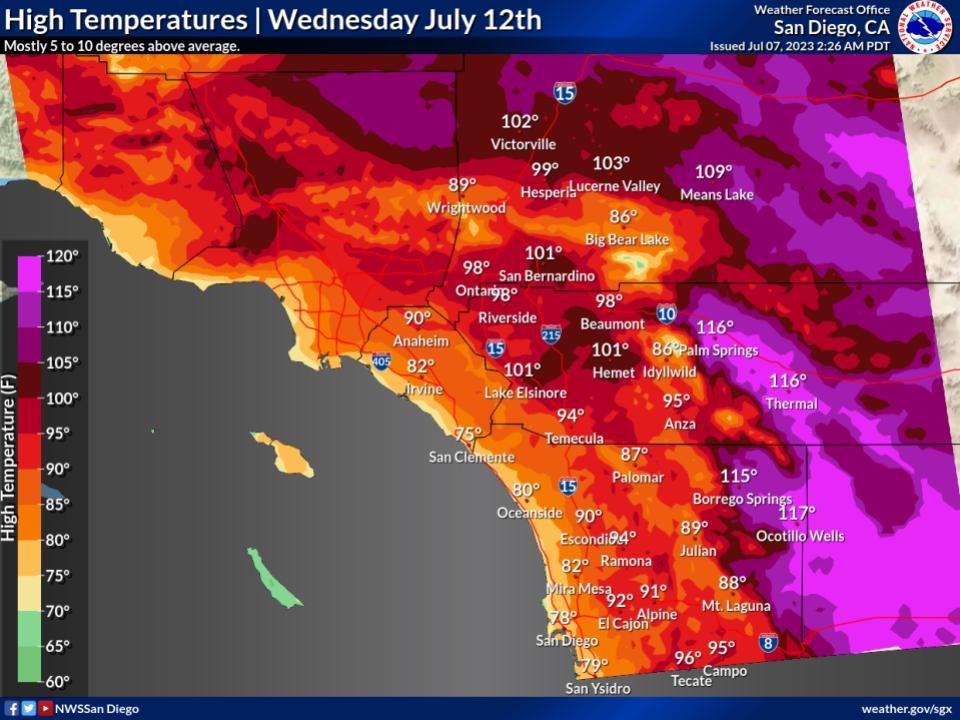 According to the NWS, the heat wave is the result of a high-pressure system hovering over northern Mexico and southern New Mexico. The system is gradually getting stronger and moving west toward San Diego.
The NWS advises anyone who is sensitive to the heat to take precautions, though it notes that the San Diego heat wave could still have detrimental effects on anyone without proper cooling or hydration.
This new San Diego heat wave — which is the second of the summer — comes to a slow start to the warm season in the region. June, for example, marked the eighth straight month of below-average temperatures for the region. San Diego hasn't seen a trend like that in nearly 80 years.
Although the weather may present the perfect opportunity to hit the best beaches in San Diego, the NWS advises everyone to stay out of the sun, drink plenty of fluids, and stay cool in air-conditioned rooms whenever possible.