These Are the Best San Diego Turkey Trots on Thanksgiving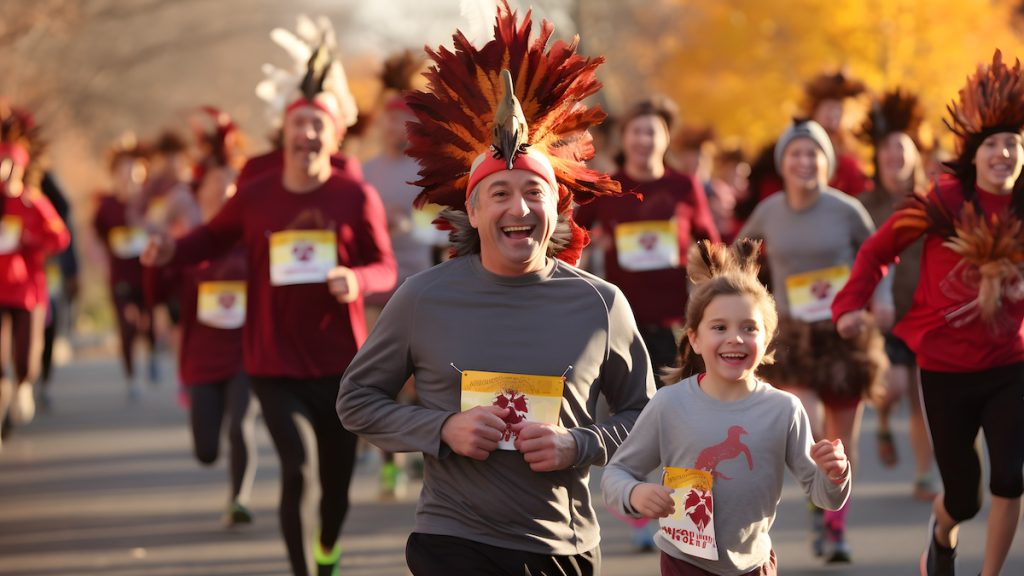 If you're looking to have some fun on Thanksgiving Day and burn some calories before you feast, San Diego turkey trots are the way to go.
The idea of the turkey trot is to get some activity and community in before eating, rest, and giving thanks during the November holiday.
There are many turkey trots through the county, and luckily for locals, the beautiful year-round San Diego weather means that you won't generally have to brave the elements to get some Thanksgiving exercise in.
Here are the best San Diego turkey trots this year.
Father Joe's Villages Run for Hope
This is a San Diego turkey trot with an amazing cause. Each year, Father Joe's Villages hold a Run for Hope at Balboa Park to raise funds that help the organization provide meals and food to those in need.
The Father Joe's Villages Run for Hope kicks off at 7:30 a.m. on Nov. 23. There will also be a post-race village with entertainment and activities for the whole family. Registration fees are between $30 to $50, and dogs are welcome.
Fleet Feet Thanksgiving Day 5K
Starting at 8 a.m., San Diegans can run, walk, or trot at the Fleet Feet Thanksgiving Day 5K. This event will be free to attend, and there will be opportunities to grab refreshments and do some Black Friday shopping along the way.
Roads won't be closed during this event, so the run will actually take place on the sidewalk. To attend, participants should bring canned goods for donations to the San Diego Food Bank. The route starts at 5980 Village Way in Pacific Highlands Ranch.
O'side Turkey Trot
The 18th annual O'side Turkey Trot kicks off early Thanksgiving morning in beautiful downtown Oceanside. There are multiple "waves" of runners and varying lengths, so you can choose to run a 5-mile race, a 5K run or walk, or a one-mile or quarter-mile trot.
The 5-mile run starts at 6:45 a.m., with additional waves leaving throughout the morning. The run benefits Move Your Feet Before You Eat Foundation, which encourages well-being and exercise. Registration is $49 for the 5K and $59 for the 5-mile.
There are plenty of ways to celebrate Thanksgiving in La Jolla
If you're not in the mood for San Diego turkey trots this year, you can still find ways to burn off that Thanksgiving feast in La Jolla. Speaking of which, if you don't want to cook, you can also find plenty of places to have Thanksgiving dinner in La Jolla.
Media credit: Image licensed from Adobe