Seek Sustainability: This San Diego Nonprofit Wants You to Join in a Beach Cleanup Saturday, Sept 2nd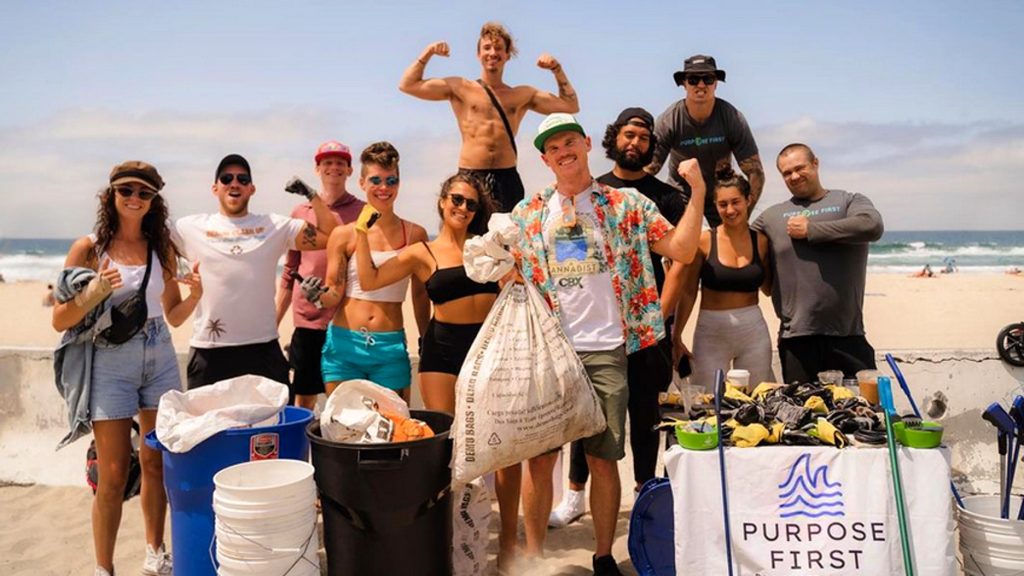 Have fun while contributing to conservation efforts! We invite you to seek sustainability this September 2nd with Purpose First, a nonprofit organization committed to preserving our pristine beaches and marine life. If meeting like-minded people while having a seriously smashing good time at the beach sounds like your scene, please read further about this one-of-a-kind nonprofit Purpose First Beach Cleanup in San Diego event.

What is Purpose First?
Purpose First is a 501(c)(3) Non-Profit Organization committed to making a "tangible impact on the pollution problem" through various means, such as hosting beach cleanups and other inclusive, community-focused events. They make it easy for anyone and everyone to contribute by providing all cleanup materials and incorporating engaging activities, as well as offerings from local vendors.
This purpose driven organization prides itself on their ability to cultivate connection over a shared mission–to make a dent in reversing the pollution crisis in our oceans. To prevent pollution from infiltrating our coastal waters, Purpose First organizes cleanups. Through education and encouraging community initiatives, Purpose First promotes waste reduction and sustainability.
If this sounds like something you might be interested in participating in–you'll be excited to know that they host a beach cleanup on the first Saturday of every month. That's right, this can become a monthly ritual if you're enthusiastic about protecting our planet!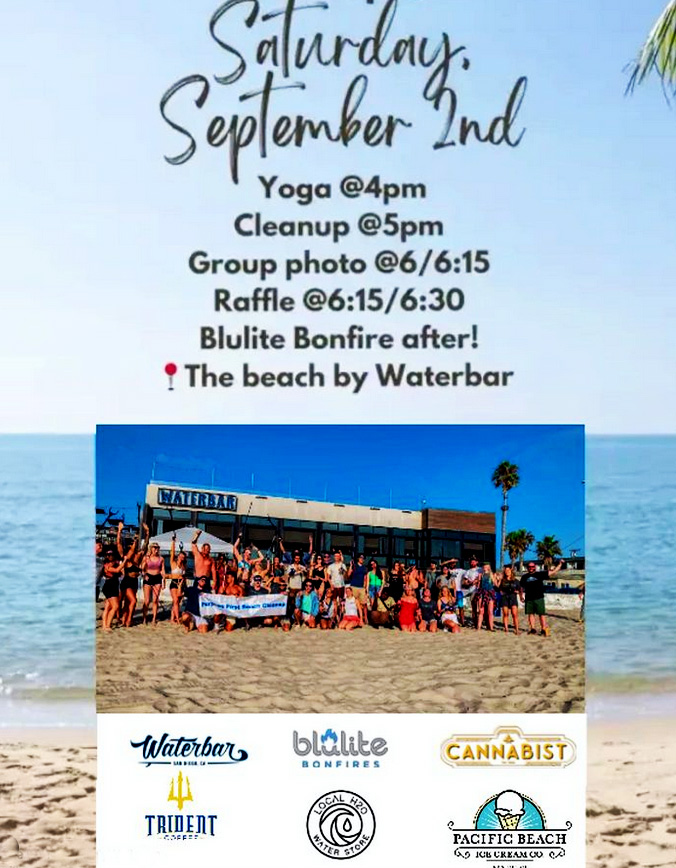 What Is a Beach Cleanup?
For the newbies out there, a beach cleanup is an individual or group organized effort to remove detrimental waste and debris that litter our beaches. The sad truth is that Southern California coastlines tend to be riddled with trash and microplastics left over from tourists and negligent beach goers, which can wind up in the stomachs or wrapped around the bodies of marine life, as well as destroy aquatic ecosystems. A core value of our sponsor, Seek Bamboo, is offering plastic-free and zero-waste bathroom and kitchen products. Fan favorites like their konjac sponges and vegan shampoo bars, all delivered in biodegradable packaging are taking a bit of plastic waste one shower at a time!
What many don't realize is that collective negligence can eventually affect entire communities and threaten natural resources. Pollution isn't just a threat to marine life, but to humans as well, and it shouldn't be ignored.
Beach cleanups are a voluntary way to come together as a community to preserve the beauty and serenity of our beaches and oceans. If you're an advocate for keeping beaches pristine and marine life out of harm's way, what better way to support the cause than to pick up what others left behind, joining forces with folks who care deeply about saving the ocean from a grim future.
What Should I Expect at the Event?
This is no ordinary beach cleanup! There is a full schedule of fun activities planned for you to enjoy, offering a chance to sync up and connect with like-minded individuals in your area! The event begins with a powerful Vinyasa yoga class led by instructor Kody, followed by an hour-long beach cleanup and group picture to remember the experience. To close out the cleanup and conclude the evening, you'll have the opportunity to enter a raffle for fun prizes, munch on ice cream from Pb Ice Cream Co., and watch the sunset around a bonfire, specially curated by Bluelite Bonfires. Does that sound like a well-rounded afternoon, or what?!
Beach Cleanup Schedule
4PM: Yoga with Kody
5PM: Beach Cleanup
6PM: Group Picture
6:15PM: Raffle/Ice Cream/Bonfire
Beach Cleanup Location
For September 2nd, we are meeting at Waterbar! (4325 Ocean Blvd, San Diego, CA 92109.) Take a look at their website for information on future beach cleanups hosted by Purpose First! For additional information, you can call the Purpose First Board of Directors at (619) 490-3078.
It is evident that Purpose First pours a lot into creating events that make cleaning up others' messes not only a conscious effort, but joyful and stimulating, too!
Who Are the Sponsors?
Purpose First works closely with local businesses to curate an authentic experience for the San Diego community. This upcoming event on September 2nd is sponsored by several regional vendors, including Pacific Beach Dispensary Cannabist, the absolutely delicious beachside restaurant and bar Waterbar, and an oh so energizing and tasty coffee shop Trident Coffee. You can also satiate your sweet tooth with PB Ice Cream Co., and relish the fun of a bonfire without having to do the fire-starting. Purpose First's partnership with Bluelite Bonfires offers a special beach bonfire experience that takes the work off your hands, so you can just stick to devouring s'mores and licking sticky fingers.
Purpose First has also worked with other local sponsors in the past including The Mad Beet and Santa Cruz Medicinals Potent CBD Formulas.
Conclusion
Let's be real, it will always feel satisfying to work alongside an organization who values tackling environmental injustices. And, who knows–you might even meet some lifelong friends out of it! If you're eager to participate in this one-of-a-kind coastal cleanup, sign up on the Purpose First website to be informed of any further details!

The banner image at the top of this post is courtesy of IG @purposefirstbeachcleanup