The Billie Eilish Fashion Evolution: Bikini, Baggy Sweaters, Big T-Shirts, and Lingerie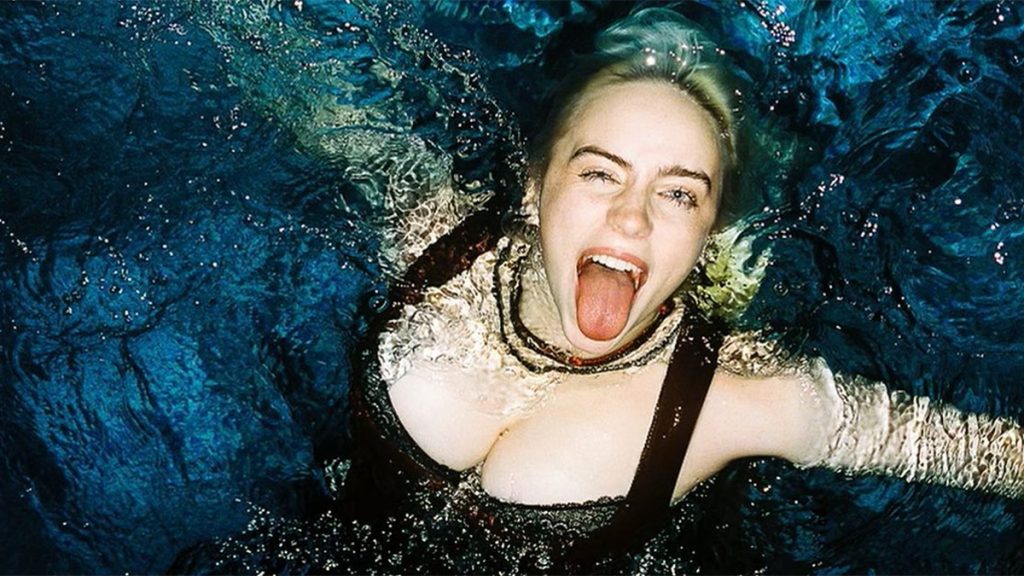 When singer/songwriter Billie Eilish became famous in pop music, she was young and known for her boyish, modest style. But as the years have gone by and she's gotten older, Eilish has chosen to dress more femininely and, sometimes, scantily clad. There have been mixed reactions to this. Some people are disappointed that Eilish hasn't continued to dress in baggy sweaters and pants. Others praise her for looking good and becoming a woman. However you feel about the evolution of the performers' style, Billie Eilish has dressed the way she wanted and, of course, that has changed over the years. 
View this post on Instagram
A throwback in a recent photo, Billie Eilish is seen with a baggy sweatshirt, something you'd wear in La Jolla on a winter night. It wouldn't exactly be cool enough for bikini weather. Eilish was promoting merchandise and wore her trademark sweatshirt, but it's hard to imagine wearing that anytime but winter. 
View this post on Instagram
Many people were surprised by Eilish's cover photo for Vogue. While it's quite classy, covering her more than a bikini would, there was still shock and awe. Others praised Eilish for her libertine attitude towards her control of how and when the public sees her body. It was also stylish to many. Reminiscent of cabaret, flappers, and another time, Eilish seemed to fit the style. 
View this post on Instagram
Of course beyond the cover were more racy and suggestive photos. In an image of Eilish sprawled sideways across a chair, her body becomes dynamic and artful. They are undoubtedly beautiful photos, but it was new territory for Eilish, who had been known for oversized shirts.
View this post on Instagram
It's understandable why people were taken aback by these lingerie photos, Eilish is still only 19 years-old. Yet she showed an interest in tasteful sensual shots and lack of clothing. Here she is in a baggy Playboy t-shirt. It's a meeting of worlds and a nod to what kind of photos she would take later. The caption says "17 in 17 days."
View this post on Instagram
At only 19, Billie Eilish is carving out a much more mature and womanly image. It is a smart way to transition her career out of kid-singer-songwriter to successful artist. It's only a matter of time until the paparazzi takes photos of Eilish on the beach in San Diego wearing a bikini. 
Banner image of Billie Eilish is courtesy of IG @billieeilish