Where in San Diego Can You Learn About Transcranial Magnetic Stimulation (TMS) From a Provider?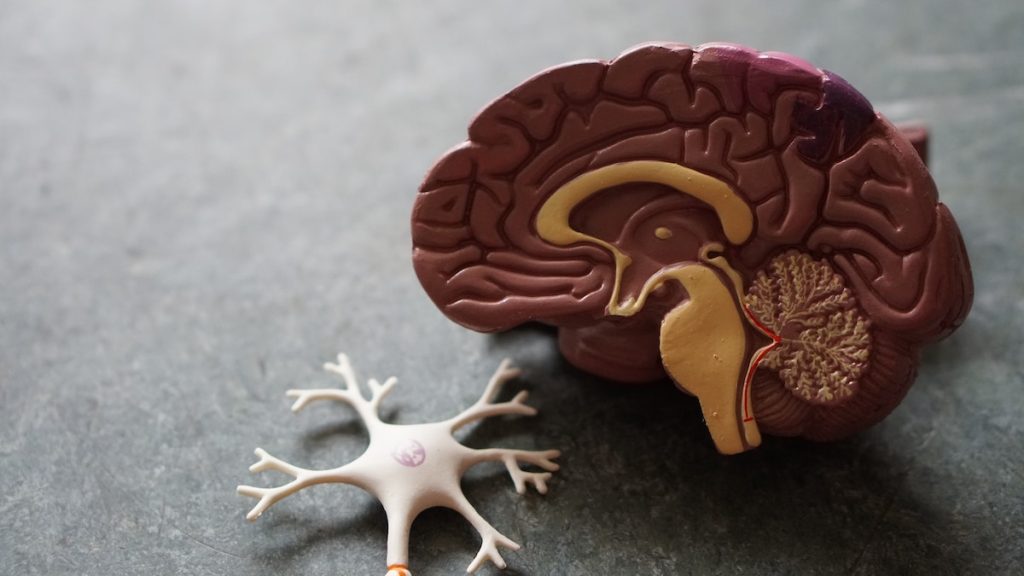 For those battling depression or other mental health issues, there are a range of innovative new treatments that can help. Transcranial Magnetic Stimulation is one such option.
Even though Transcranial Magnetic Stimulation, or TMS, is gaining popularity in the field of medical science, you still might not be familiar with it.
With that in mind, here's everything you need to know about Transcranial Magnetic Stimulation — and where to learn more about it anywhere in San Diego, from downtown La Jolla to the Gaslamp Quarter.
What is Transcranial Magnetic Stimulation?
In a nutshell, TMS works by using magnetic fields to stimulating nerve cells in the brain. By stimulating these nerve cells, TMS therapy can reduce or mitigate symptoms of a range of different mental health conditions or issues.
TMS is considered a noninvasive treatment because it can alleviate symptoms of health conditions without surgery.
There's a long history of using electricity on the brain to try and improve mental health conditions. TMS is a modern version of said treatments since it uses magnetic fields instead of electricity, which results in a much more pleasant experience for patients.
How does Transcranial Magnetic Stimulation work?
During a routine TMS treatment, a health professional will place an electromagnetic coil against the scalp of a patient's head. This coil generates magnetic pulses that stimulate nerve cells in the brain.
More specifically, the treatment stimulates nerve cells that may be less active in people suffering from conditions like depression. These nerve cells are also located specifically in areas of the brain that affect mood and emotion.
It isn't exactly clear how TMS therapy works, but there is a growing body of evidence that it can be beneficial for a wide range of different conditions related to depression or mood.
What does a TMS session involve?
Generally, when you go in for a TMS session, you'll be guided to sit in a comfortable chair. From there, you'll be provided earplugs since some sort of hearing protection is required for this treatment.
A medical professional will then place a magnetic coil against your head. When it's enabled, you'll feel and hear rapid "tapping" on your scalp. Patients remain alert and aware during the treatment, however.
The procedure itself can last anywhere from 3.5 minutes to 20 minutes, depending on your exact circumstances. Generally, you should be able to function normally — and even drive home — after your treatment.
What health conditions can TMS help improve?
As of writing, the U.S. Food and Drug Administration has approved Transcranial Magnetic Stimulation therapy for the following mental health conditions:
Depression
Obsessive-compulsive disorder (OCD)
Migraines
Smoking cessation
Additionally, there's research into how TMS therapy can help treat other brain-related issues, such as epilepsy, anxiety disorders, panic disorders, and post-traumatic stress disorder (PTSD).
In other parts of the world, such as in Europe, TMS therapy has approval for bipolar disorder, Alzheimer's disease, Parkinson's disease, schizophrenia, and chronic pain.
Are there any side effects to TMS therapy?
In general, medical professionals consider TMS therapy extremely safe and well-tolerated by a majority of patients. Because it's noninvasive, it also doesn't have any of the side effects of more invasive techniques like vagus nerve stimulation or deep brain stimulation.
Unlike other brain therapies, such as electroconvulsive therapy, TMS also does not cause memory loss or seizures.
Some of the side effects of TMS are very mild and typically go away with additional sessions. They can include
Headache
Scalp discomfort
Tingling or twitching of facial muscles
Lightheadedness
How to get TMS therapy?
You'll want to discuss receiving TMS therapy with your primary care physician. It's a good idea to discuss any new medical treatments with your doctor before proceeding.
Generally, your primary care physician will order a routine physical examination before any TMS treatment. They will also likely conduct a mental health examination to learn more about your depression or other mental health condition.
It is worth noting that TMS is generally reserved for patients who don't respond well to other treatments. Because of that, you can expect to be prescribed other alternatives before actually receiving TMS.
Where to learn more about Transcranial Magnetic Stimulation in San Diego?
There are a wide range of providers in San Diego from whom you can learn more about Transcranial Magnetic Stimulation.
These providers range from brain therapy facilities to research institutions like UC San Diego.
TMS providers are also spread across the county, so you should be able to get TMS treatment in Oceanside, downtown San Diego, or wherever you happen to live.