Winter Storm Dumps Snow on San Diego's Mountain Regions in Time For the Holidays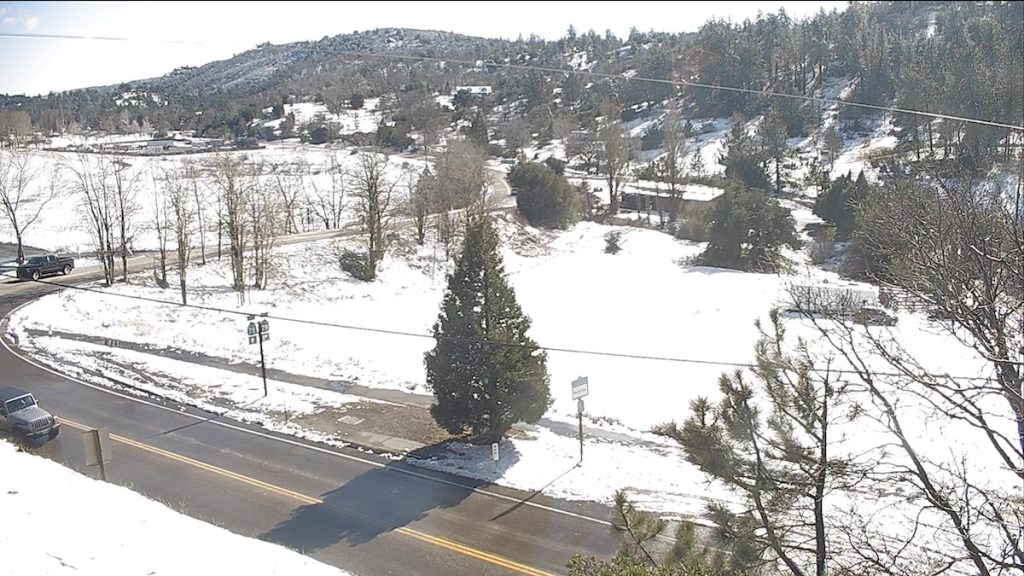 If you're dreaming of a white Christmas this holiday season, you won't have to travel very far thanks to a winter storm that has dumped fresh snow in San Diego's mountains.
A storm barreled into San Diego on Sunday and Monday, dumping rain in coastal areas like the Gaslamp Quarter and snow in the region's upper elevations, according to NBC San Diego.
By the morning of Monday, Dec. 12, at least 4 inches of snow fell at Mount Laguna and Birch Hill near Palomar Mountain, which is generally already one of the best places to see snow in San Diego County.
Snowfall continued in those mountain areas, including Julian. By Monday evening, at least 8 inches of snow fell on Mount Laguna and 4 inches on downtown Julian. (As if you needed another reason to visit the quaint mountain village, which is heavily populated in the fall and winter because it's where to go Apple picking in San Diego.)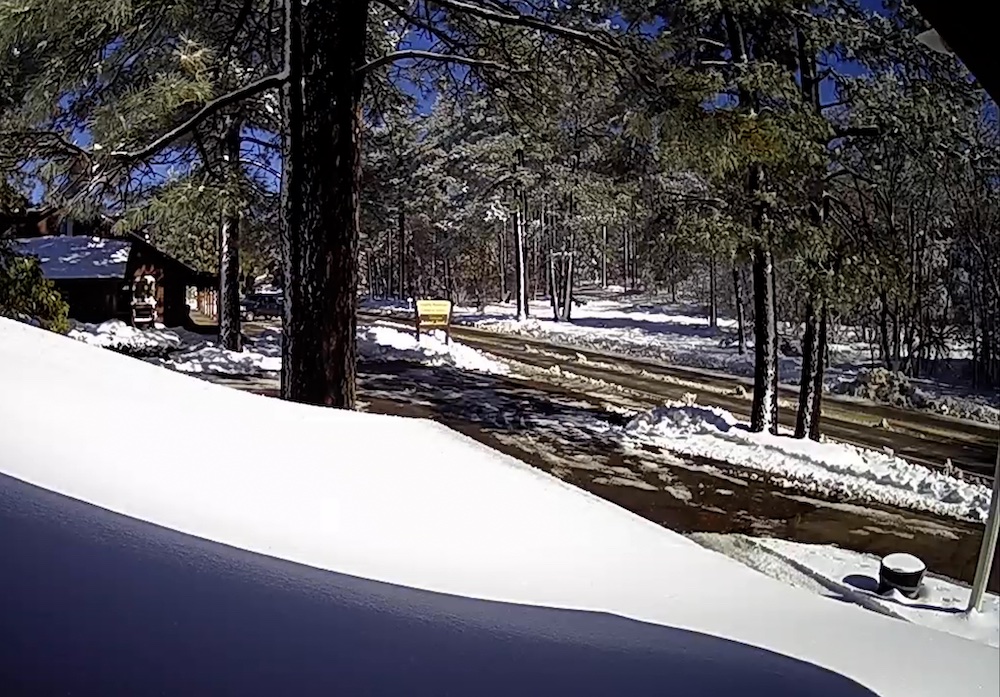 As you might expect from a chilly winter week, temperatures will be dropping across San Diego County following the storm. The city of San Diego is expected to hit 42 degrees on Wednesday morning, while North County areas like Escondido could reach temperatures as low as 37.
In the mountains, where snowfall is abundant for Southern California, expect even nippier temperatures. Julian could hit 24 degrees, Palomar Mountain will get as cold as 20 degrees, and Mount Laguna will drop to 19 degrees.
Before you head up to the mountains to see some fluffy snow, you should check with the local authorities and monitor road conditions. Depending on the area you're headed, there's a good chance that chains will be required on your tires.
According to the San Diego County Department of Public Works, for example, chains are currently required on Palomar Mountain and the Sunrise Highway leading to Julian.
Banner image of snow in Julian on Tuesday, Dec. 13 is courtesy of visitjulian.com.