Farmer's Insurance Open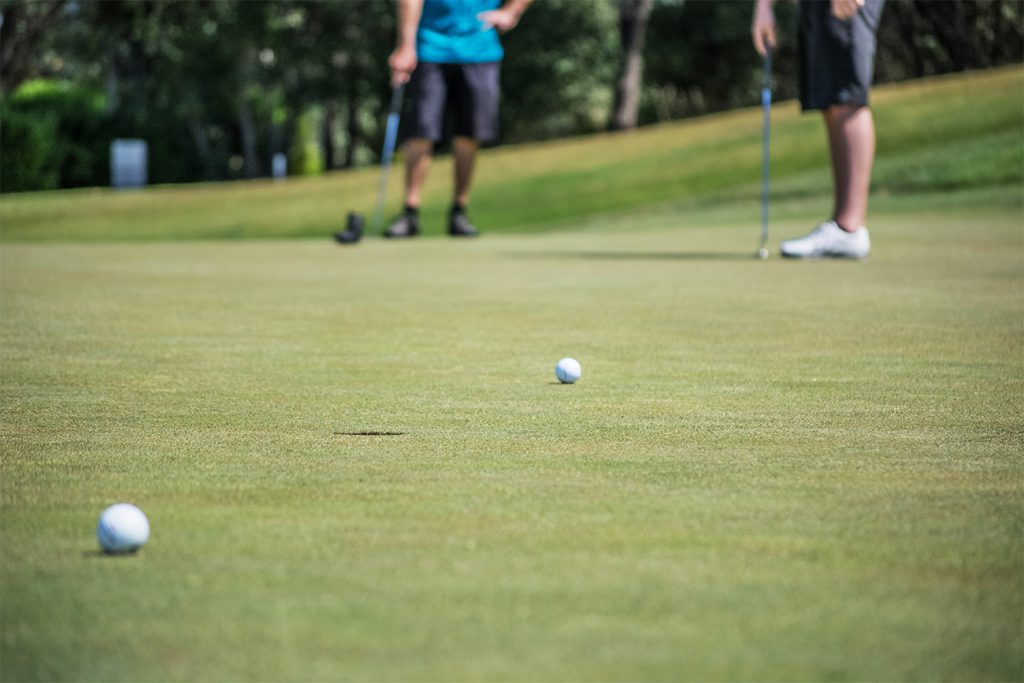 Farmer's Insurance Open
La Jolla is incredibly proud to host the Farmer's Insurance Open, a tournament showcasing the best in golf at Torrey Pines Golf Course since the 1960s. This PGA tournament is famous for a reason, and we don't want you to miss out on any part of it. Read on to discover how to experience the event and the beautiful city of La Jolla surrounding it to the fullest!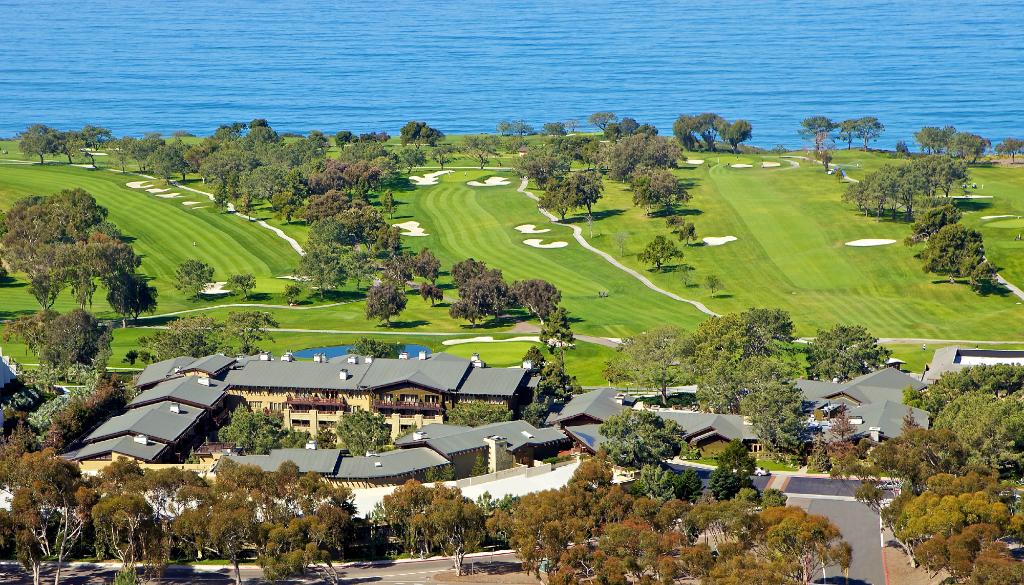 The Tournament
This Southern California stop of the PGA "West Coast Swing" tour moved to Torrey Pines in 1968. It's been a grand event ever since, featuring some of the biggest names in golf. Local San Diegan Phil Mickelson, who has won 3 times, is a big draw. He's the local boy playing on his turf, so you'll see a lot of fans and anticipation around him. Then, of course, there's golf celebrity Tiger Woods. Having won 7 times between 1999 and 2013, he's been named champion of this tournament more than any other player.
Tournament Activities & Vendors
Now, you may be here for the golf, but there's so much more you'll want to experience. Check out some of the top attractions the tournament sets up for attendees:
The SERVPRO Fan Village
This central point of the tournament is high energy and has an adrenaline-filled atmosphere. In it you'll find:
The Fringe: A high-energy sports bar
Expo: Golf-lovers heaven where guests can try out latest, pro-level equipment
Birdies for Charity Zone: Learn about charities the tournament supports and how to get involved (This is a really big part of the tournament. Did you know? The tournament has , to date, given away totals of over $26 million dollars to charity!)
The Troutman Sanders Grove
A socializing spot that is home to the:
Grey Goose Lounge: For taking in the tournament with a good cocktail in hand
Beringer Wine Bar: For your antioxidant-filled wine needs
Michelob ULTRA Oasis: For sampling new and unique beers
Vantage Point
A spot in the South Course for getting a new angle on the game
Purchase Tickets
Booking tickets is typically easy and, depending on your allotted time and budget, you can book different numbers of days. Unfortunately, spectators will not be on-site for the 2021 Farmers Insurance Open. An official statement was released. The tournament will be televised on both CBS and the Golf Channel.
Parking
Parking is typically a major issue during the Farmers Insurance Open. Below is our usual advice; however, during the 2021 event, this should not be an issue.
How to choose a lot
There are 2 main lots in the city, as well as ones in neighboring cities that have shuttles to bus you over. These include:
Del Mar Race Track ($20) — Great option for North County residents
Sea World ($20) — Ideal for those in Central & South Bay/San Diego
Scripps Lot A ($30) & Scripps Lot B ($25) — It's important to note that each of these are only available Saturday and Sunday, not Friday.
Lot A: 10820 N. Torrey Pines Road, La Jolla, CA 92037
Lot B: 3506 Cray Court, La Jolla, 92121
Bicycle Lot (Free!): This is a great option. If you live close enough, cruise over by bike. If you don't, look into driving somewhere within bicycle distance. Take your bike in the car and head over from there.
The address: 10950 N. Torrey Pines Road, La Jolla, CA 92037
Surprises to Expect
The main surprise to people can be the parking. Now that's behind us, let's head onto what's permitted and what isn't. While fireworks, firearms and other weapons are expectedly banned, you may surprised at other things you cannot bring into the tournament. We want to make sure you don't bring something that seems quite standard and find out it can't come in. Make sure to leave the following behind:
Folding Chairs are okay but, the carrying bags they come in? Not allowed
Lawn or Oversized Chairs are not allowed
We know your pups would love to enjoy the green, but they're not allowed, Only service animals can enter
No regular cameras are allowed starting the first day the tournament begins and no video cameras are allowed at any time, prior or post
Backpacks, purses, camera bags or other carrying bags larger than 6" x 6" x 6" are not allowed (Although you are permitted to bring in bags up to 12" by 12" if they are clear/see-through or diaper bags)
One-gallon clear sized bags are permitted
Phones and tablets may enter, but, understandably, must be on silent mode
Umbrellas may enter, but the sleeves they come in may not
Binoculars have the same policy: They may come in, but they're case cannot
See the full list of permitted and prohibited items at this PGA tournament link.
After-Hours
Once the tournament has come to a halt for the evening, usually around 5 pm, you still have plenty of time in the evening to experience the beautiful La Jolla seaside. Take a stroll by the beach and take in dinner at one of it's famous restaurants. Learn more about where you'd like to enjoy dinner at our Food Page.
Accommodations
Make sure you're getting a good night's sleep to prepare for the next day; you want to be well rested for the tournament! La Jolla has many great hotels nearby offering accommodations that are decadent yet laid-back, just like the city's characteristic atmosphere itself. Learn about our most highly recommended hotels at our blog: La Jolla's Top 5 Hotels: Why to Book Now.
In Conclusion
This event brings people back year after year for a reason. Between the great tournament itself and the possibilities of the surrounding city combined, we know you're going to have a great experience.