La Jolla Lacrosse Club: The Best Recreational Club for San Diego Youth Lacrosse Option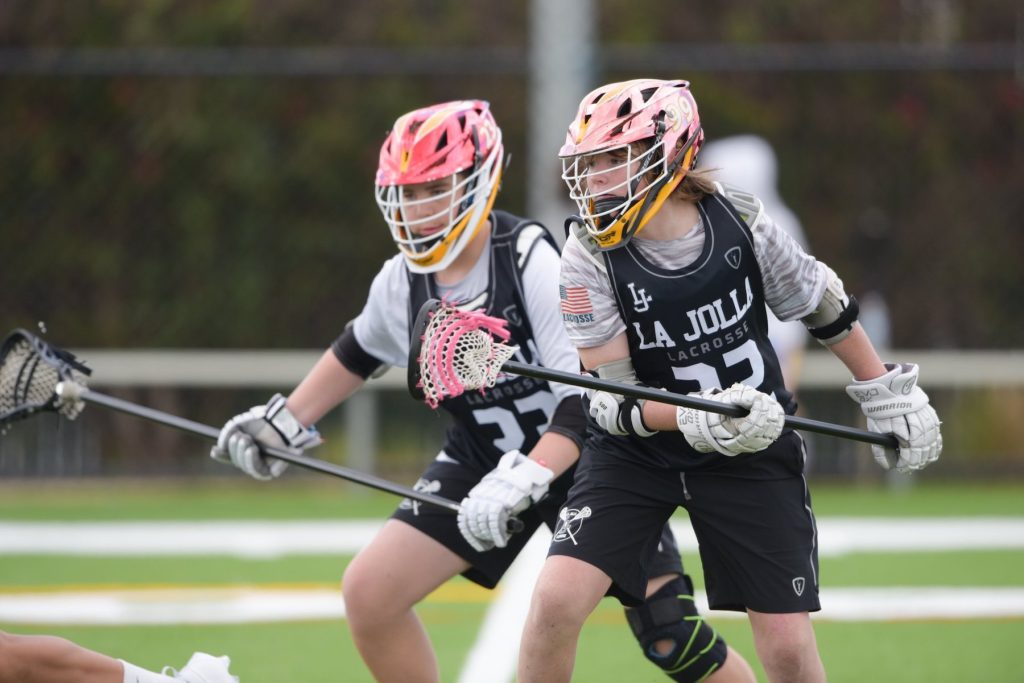 If you're looking for a comprehensive San Diego youth lacrosse club with coaching, training, and year-round programs, the La Jolla Lacrosse Club should be at the very top of your list.
The La Jolla Lacrosse Club offers a range of programs and high-level coaching for kids from Kindergarten through 8th Grade. Whether your kid is a natural at lacrosse or is new to the sport, this club will help them develop their skills, cultivate a sense of community, and learn valuable team and leadership qualities.
Here's everything you need to know about the La Jolla Lacrosse Club.

History of La Jolla Youth Lacrosse
Lacrosse is one of the oldest organized sports in North America. It can trace its origins back to early games played by indigenous peoples on the continent as early as the 12th century.
For San Diego youth lacrosse, many lacrosse clubs have grown over the years as the sport itself has grown. Founded in 2002, the La Jolla Youth Lacrosse Club is one such club. It's a nonprofit organization representing La Jolla families, as well as families in surrounding communities.
"La Jolla is a hotbed for lacrosse in Southern California, and the La Jolla Lacrosse Club has been a driver for young player development since 2002," said Chris Biagioli, President of the club's Board of Directors. "We're developing kids from kindergarten all the way through eighth grade."
There's a strong legacy and community surrounding San Diego lacrosse, and the La Jolla Lacrosse Club has certainly played a part.
"In the 20 years serving La Jolla, the club initially saw players from families first exposed to lacrosse from out-of-state programs," he said. "However, increasingly, we see coaches and parents having first experienced La Jolla Lacrosse Club as a young player themselves."
What's Unique About La Jolla Youth Lacrosse?
The La Jolla Youth Lacrosse Club provides a community-based recreational program for both boys and girls in La Jolla and surrounding beach communities.
More than that, the club is also known for producing skilled local players, including contributing athletes to the La Jolla High School and The Bishop's School's successful lacrosse programs. Many alums even go on to play in college.
"On any given year, we have about 300 families that participate. And a number of those kids end up playing through high school before moving on to the collegiate level," said Biagioli. "There have been some standout kids that have gone really far."
Additionally, the La Jolla Lacrosse Club is also one of the few recreational programs that offer training in both the spring and the fall. The fall programs include scrimmages with other teams in the area.
Many kids who have gone through the program also return to contribute, owing to the strong sense of community at La Jolla Lacrosse Club. Currently, there are three La Jolla High School alumni who are coaching at the club.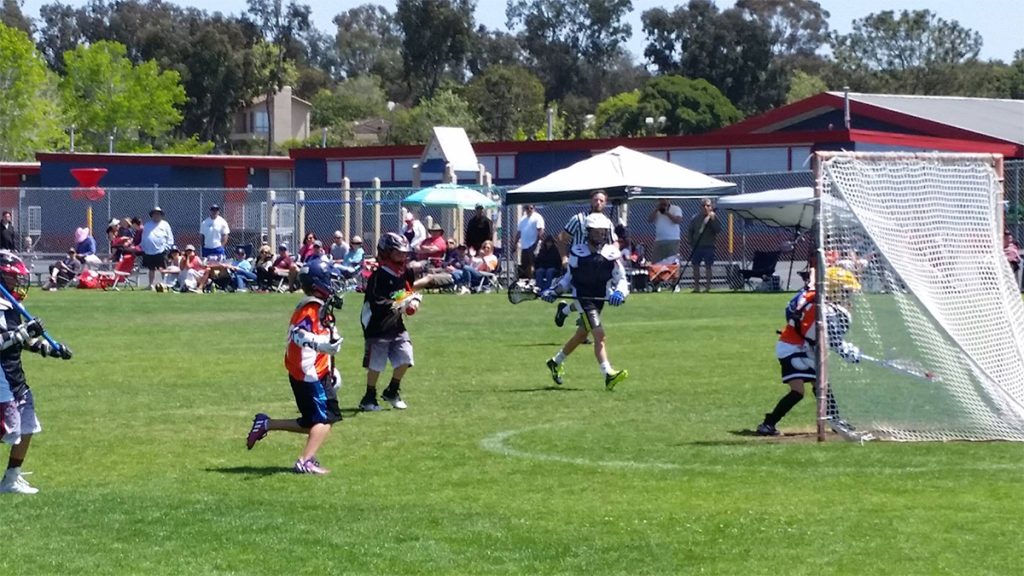 What can you expect from La Jolla Lacrosse?
The La Jolla Lacrosse Club has developed a program that's tailor-made for both experienced lacrosse players and those with no prior experience. It serves La Jolla, Pacific Beach, Clairemont, Crown Point, Bay Park, and other nearby areas.
There are various teams that interested players can join, including both boy's and girl's programs:
Kindergarten to 2nd Grade Team
3rd and 4th Grade Team
5th and 6th Grade Team
7th and 8th Grade Team
Generally, teams will practice one or two times a week with a weekend game. All players are issued a uniform kit when they're placed, and once they are, they'll receive collegiate-level training from highly knowledgeable coaches.
Along with the athletic development and cross-sport skills that players develop during their time playing lacrosse, the La Jolla Lacrosse Club also prides itself on offering guiding values like:
Encouraging teamwork and sportsmanship
Building player confidence and athleticism
A focus on having fun and enjoying time with teammates
"We have found that participation in lacrosse allows kids to make lasting friendships, develop communication skills, feel a sense of community, and learn to respect their teammates and coaches," Biagioli said.
Players practice in the La Jolla area and then play games against other San Diego County teams. Cliffridge Park, near La Jolla Village, serves as the home field for the La Jolla Lacrosse Club.
La Jolla Lacrosse Club Future Plans
As far as the La Jolla Lacrosse Club's plans for the future, it all comes down to its simple mission: get more kids interested in playing lacrosse.
Biagioli says he sees the club's role as an introduction to lacrosse for kids with little to no experience. The club also gives them the skills that they can take to compete at higher levels.
"The goal is that, by the time they age out of our program in eighth grade that, they are able to compete in high school lacrosse," he said.
According to Biagioli, many young lacrosse players start in elementary school — but an increasing number join in middle school. The club sees stronger demand for middle school aged players, which is different than the attrition rates in other sports.
After just a few years of consistent training and playing, many kids are able to compete at higher levels. But, of course, Biagioli said he hears many players say that they wished they had started earlier.
"In terms of growth opportunities or goals, it's really in the spirit of just getting more kids introduced to lacrosse as early as possible," he said.
To that end, future plans for the La Jolla Lacrosse Club focus on continuing to do what it does best – providing clinics, programs, and summer camps for kids who love lacrosse!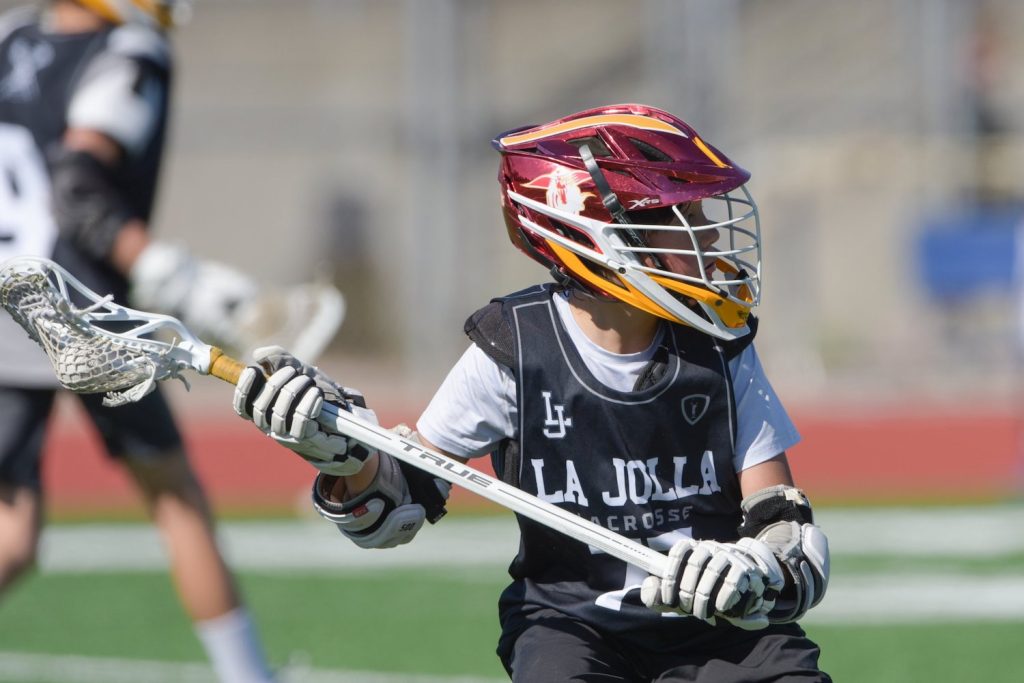 How to sign your kid up for La Jolla Lacrosse Club
Currently, the Spring Season at the La Jolla Lacrosse Club is already underway. However, the club is already making preparations for the Fall Season, which will start near the end of August.
Registrations for the fall will open sometime by the end of the Spring season or during early summer.
You can find more information on how to register on the La Jolla Lacrosse Club website.
The hero image in this article is courtesy of La Jolla Lacrosse.