The Birch Aquarium Has a New, Comic Book-Inspired Exhibit That Highlights Creatures' "Superpowers"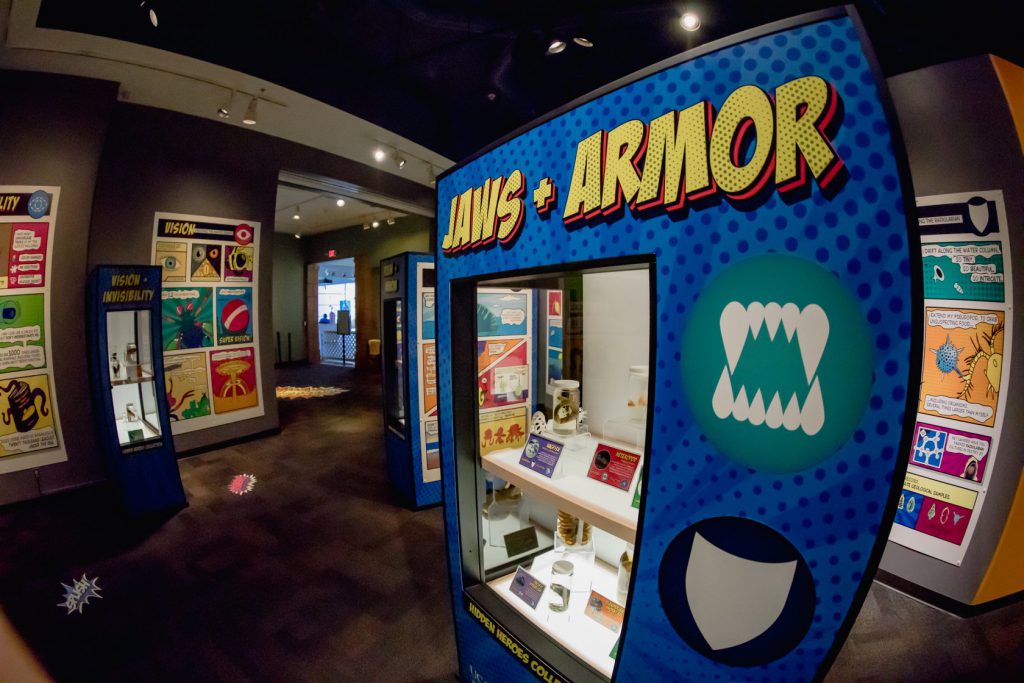 There's a brand new exhibit at the Birch Aquarium at Scripps in La Jolla, and we can't wait to check it out! The comic book-inspired collection, titled Oddities: Hidden Heroes of the Scripps Collections, highlights the astonishing adaptations (AKA superpowers) of various ocean species and animals.
Marine Creatures — with Super Powers
Oddities was created with input from the team at the Scripps Oceanographic Collections, where millions of specimens allow scientists to understand some of the amazing adaptations marine creatures have developed to survive. From super-vision and invisibility to protective armor and the ability to create electricity to zap prey, real marine creatures do amazing things every day that stretch even the wildest imagination.
This awesome new exhibit is truly a unique collaboration between some of the best minds in the industry. It's fully interactive, and will include examples of some of the most unique creatures from all depths of the ocean. Certain areas of the exhibit will highlight how these creatures have inspired everything from cinema and pop culture to medicine and engineering. Guests will also learn what it takes to collect scientific samples, and have the opportunity to test out some of these unique adaptations through creature cosplay!
[button url="https://www.lajolla.com/article/explore-scripps-pier-by-moonlight-this-summer/" text="SEE ALSO: Explore Scripps Pier by Moonlight This Summer"]
"We're excited to showcase some of the wonderful specimens from the Collections and to tell their stories in this playful, engaging way. By coming face-to-face with unusual specimens, visitors will get to see how our Collections empower real discoveries in science and education every day," said Charlotte Seid, manager of Scripps' Benthic Invertebrate Collection.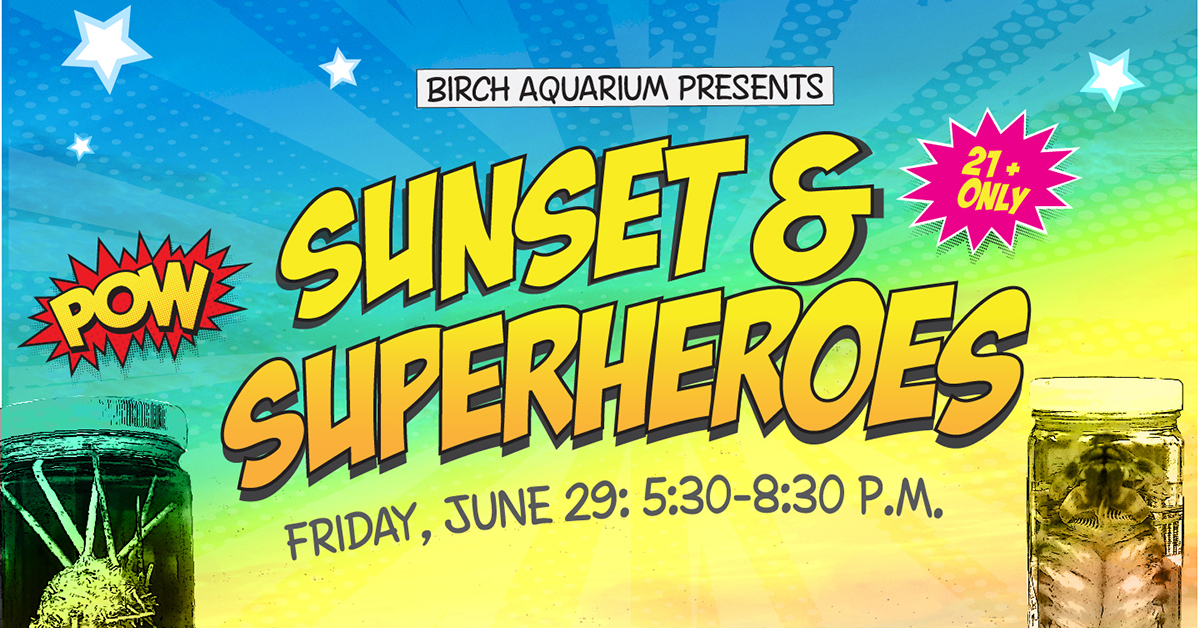 Oddities opens Friday, June 29th and will be on display through 2019. The exhibit is included with regular aquarium admission.
Sunset & Superheroes
Celebrate the opening of Oddities with a special 21+ event on Friday, June 29th! Guests will get to enjoy live music, comic themed, activities and a gorgeous sunset from the outdoor patio.
Other activities:
Little Fish Comic Book Studio will be on hand to create improv comics with guests
Mysterious Galaxy Bookstore and Digital Lizards of Doom will be hosting booths, along with other members of the local comic book community
Matt Dunford will be discussing his comic "Marineman," which features a marine biologist turned superhero.
The first 500 guests will receive a free commemorative color-changing Oddities cup
Live music will accompany the sunset views on Tide Pool Plaza
All aquarium exhibits will be open to explore
Food, wine, and beer will be available for purchase from Splash Cafe by The French Gourmet
The event is from 5:30pm to 8:30pm. Tickets are $23 for members and $26 for the general public. For more information and to purchase tickets, head to the Aquarium's website!