8 Things You May Not Know About Blacks Beach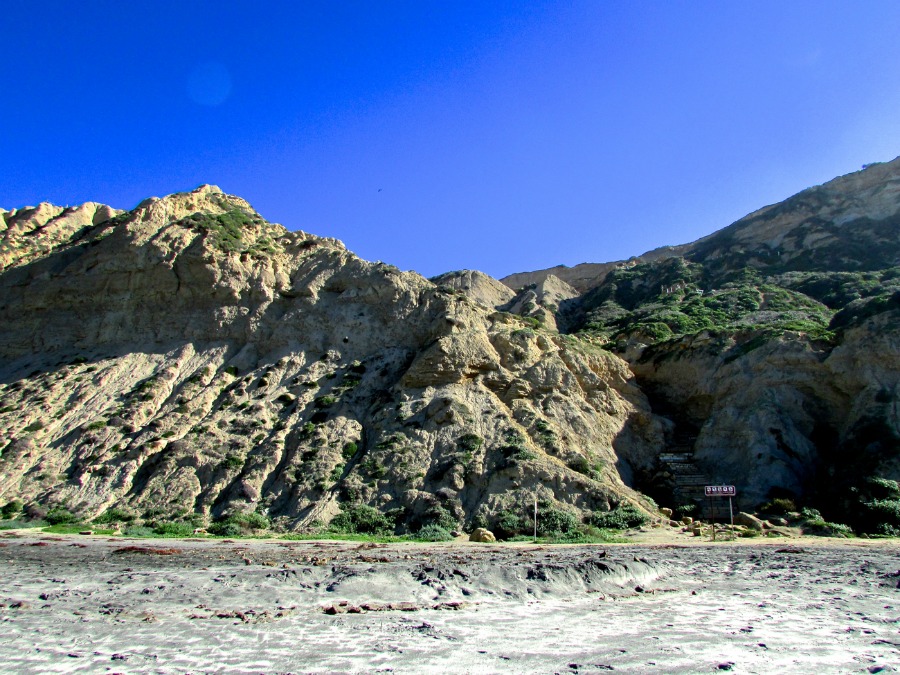 Blacks Beach sits along a beautiful part of the rocky La Jolla coastline. Being below the Torrey Pines Gliderport and just north of La Jolla Shores, it's become a beloved surf spot for locals and remains pretty famous for it's defining characteristic as a nude beach in San Diego!
Behind its more well known qualities, however, lies a rich history and some pretty interesting facts. Here are a few things you may not know about this tucked-away spot!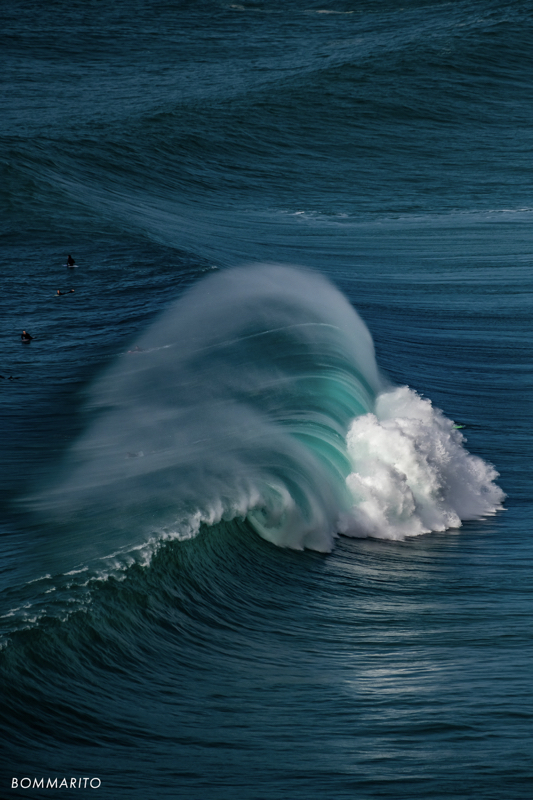 Shop La Jolla Artwork
1. The beach is named for the Black Family
They moved to La Jolla in the late 1940s and bought roughly 248 acres on Torrey Pines cliffs alongside a canyon that lead to the beach.
A dirt road for horse and buggies followed the cliffs to what is known now as Torrey Pine State Park.
With Del Mar Fairgrounds in the works as a horse racing venue, the Blacks built a premier Thoroughbred horse farm and stables from the ground up.
The horse farm never became as successful as they wanted it to be, so the family sold the land several years later. It was subdivided into a group of larger lots, and to this day the area is still known by the same name: La Jolla Farms.
2. It wasn't discovered as a prime surf spot until the early 60's
According to some sources, the first group to ever surf Black's Beach included longtime surfers Peter Lusic, Don Roncy, John Light and Joe Trotter in 1959.
They returned to La Jolla Shores raving about their new discovery — the next day a few more joined their group to get in on what became a very well-kept secret in La Jolla until 1964.
3. It's notoriously difficult to get to
Unless you had one of those keys provided by the Black family back in the day, it was a pretty treacherous climb even then.
There are multiple routes, but they all involve a bit of rock scrambling and a steep climb.
From the Torrey Pines Gliderport:
From Torrey Pines Drive, park in the main lot and find the trail just to the left.
You may see a 'no beach access sign,' but it does indeed get you down to Black's Beach.
Head past the fork in the road that connects to Ho Chi Minh trail (that part dead-ends); it'll seem like you can't go any further, but look to the right for a path with some man-made stairs.
From La Jolla Farms:
Tucked away between two houses in the Farms neighborhood you'll find a trail (somewhere around 9883 La Jolla Farms Rd.)
You'll take this down past the fork that connects it with the Gliderport portion and continue heading south. This is the part that gets tricky!
From La Jolla Shores Pier:
This is probably the easiest route since it doesn't involve a steep climb, but you can only go this way when it's very low tide.
The middle section of the trail is separated by a huge rock that juts out far enough to be impassable when it's high tide. Do expect a lot of rock scrambling from here though.
Pro-tip: you'll pass the infamous Mushroom House on your way, a great photo op.
Other Ways
There are also a few other ways to get there, including from Torrey Pines Beach and the Salk Institute. Just make sure you check a map and plant your route before you go.
History of Access to Blacks Beach
Back in the 60's, surfers would take Blacks Beach road down, which was always under protection of William Black. Apparently, he was known to fire a shotgun loaded with rock salt at trespassers!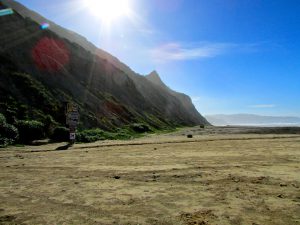 4. A 'submarine canyon' fuels the high surf
A submarine canyon (which is essentially a steep-sided valley cut into the seabed) funnels powerful swells into Black's Beach, making it still one of the more popular surf spots but dangerous for inexperienced swimmers.
Swimming here isn't generally recommended.
Best beach nearby: La Jolla Shores
5. The Ho Chi Minh Trail ends here
Known for its treacherous and at times extremely narrow climb down, this trail starts up at La Jolla Farms and winds its way through the cliffs to get to the beach.
The trail has long been used by local Black's Beach surfers, and it actually got its name in the 60's from UCSD surfers who used it as quicker access to the beach. They named it after the famous trail in Vietnam.
You can also start the trail from up at the Torrey Pines Gliderport and follow it down until it merges into the Ho Chi Minh from there.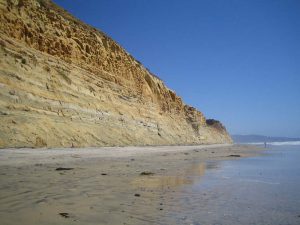 6. It's secretly maintained by night
A longtime clothing-optional advocacy group called the Black's Beach Bares (not the city) actually maintains the stairways leading from the Gliderport to the beach.
They make repairs to the pathway in the early morning or late evening hours during the off season. Installing or modifying pedestrian-friendly augmentations to the trail violates San Diego Municipal Code, so the Bares do their best to help keep trail-walkers safe while avoiding being cited.
7. Yep, it's still clothing-optional (part of it)
Blacks Beach is well-known for its lenient clothing laws.
Divided up into two section, the northern territory is owned by the state park, where nudity is still legal.
The southern portion is owned by the city, and isn't clothing-optional anymore. The bikini- and swim trunks- optional stretch of the beach is still popular among nudists and plenty of locals.
Looking for Deeper Discounts?
Take an additional 5% off NOW with our exclusive LaJolla.com discount. Plus, save an additional 20% off when you choose two or more of 50+ of the most popular attractions in San Diego with a digital GoCity discount pass.
*30-day full refund risk free guarantee
8. It was once the site of moonlit drum circles
There were several years when people would come to Black's Beach on the night of a full moon and hold a Drum Circle, hosted by a group called the Rainbow Family.
They would build a fire, play drums, dance, and then clean up when they were done. In the morning there would be no trace that they were there.
Unfortunately, they got a bit out of hand when more people heard about them and the hosts eventually had to shut them down.
Shop La Jolla Artwork