Top 5 Car Accident Lawyers in La Jolla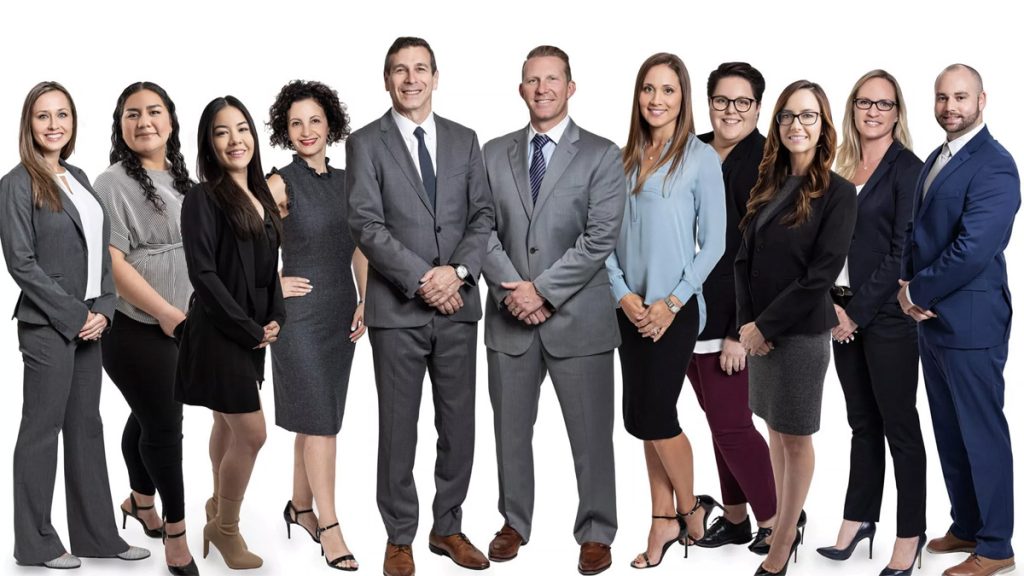 Image: Car Accident Lawyers in San Diego – Pines Salomon Injury Lawyers
Driving is something that people do frequently, a daily activity that becomes as simple and repetitive as getting the mail or walking the dog. However, that routine and the safety it provides can quickly be interrupted by a car accident. Despite the premium of La Jolla car insurance rates, it is not always in the insurance company's best interest to award you a full and healthy settlement. Here are five experienced law firms that can help get you what you deserve.
La Jolla Car Accident Lawyers to Work With
When your health and safety are on the line, it is never good to settle for second best. That is why it is important, if you are in an accident, to secure the services of the best car accident lawyer in La Jolla. With that in mind, here are some of the top car accident lawyers in La Jolla.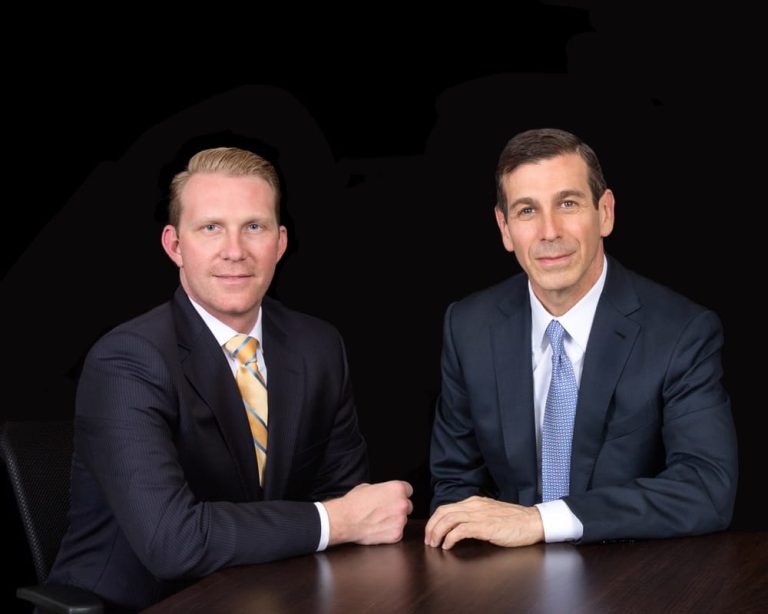 Pines Salomon Injury Lawyers
Imagine being in Michael Pines' shoes over 25 years ago when, as an attorney representing insurance companies, he overheard claims adjusters brag about whittling down the settlement for a pair of grieving parents. He did what hopefully any of us would do: He switched sides – but he had already learned the ploys and tricks that insurance companies use in injury cases. Now he would become their worst enemy.
Michael and his highly specialized team at Pines Salomon Injury Lawyers, APC. represent injury cases against the insurance companies in all practice areas – from auto to bicycle accidents, from dog bites to slip and fall accidents, from whiplash injury to wrongful death. There's no cache too niche for them to handle.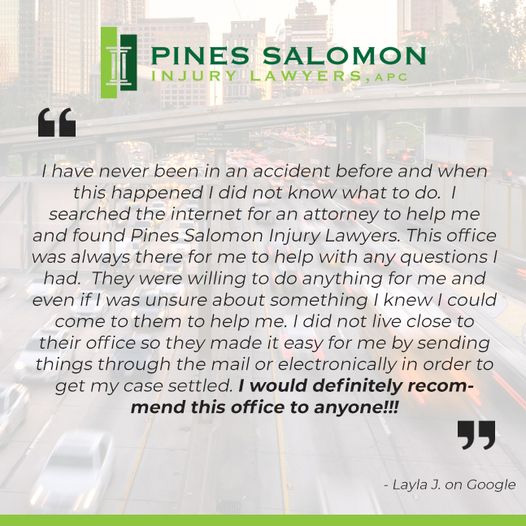 The firm isn't asking you to take their word for it, either. Yelp gives them a rating of 5 stars, with Google Reviews right behind at 4.9 out of 5 stars. In fact, Pines Salomon Injury Lawyers, APC. is unmatched in the entire state of California in terms of video testimonials, online reviews, and high rankings on Google Reviews, Yelp, SuperLawyers, Avvo, and others.
Pines Salomon has won millions for their clients because they know that every case is unique, because they have the highest level of insider knowledge when negotiating with insurance companies, and because their team's expertise is unparalleled. Pay no up front fees and put yourself in the hands of Pines Salomon Injury Lawyers, APC.
Address: 4660 La Jolla Village Drive #575, San Diego, Ca 92122
Hours: Mon-Sun, 24 hours a day
Phone: 1-858-551-2090
Website: https://seriousaccidents.com/
Evan W. Walker
It isn't pleasant to think about, but car accidents can sometimes cause life-altering or even life-ending injuries. If you find yourself with an injury that will impact your quality of life severely, it is best to go with a lawyer who can get you the support you will need to cope and heal. Evan W. Walker specializes in serious injuries such as Traumatic Brain Injury and will not only help set you up with professionals who will work with you on the recuperation process, but he will fight to get you the funds you need to pay for it. If you want to get in contact with an experienced lawyer who has worked both sides of accident law, here are the details:
Address: 888 Prospect St., Ste. 200, La Jolla, California 92037
Phone: (858) 324 – 6606
Hours: Mon – Fri, 8:30 a.m. – 5 p.m.
Coughlan & Vinel, LLP
If you ever find yourself in an accident, is it only natural to immediately think about how the accident will affect you and your life. However, not very long after that, it becomes obvious that the accident's effects are not isolated to just you, but that they affect your family and loved ones too. An accident can affect a spouse's ability to work, a child's ability to get to school, or a family's ability to go places and do things. Coughlan and Vinel, LLP, operates under the understanding that this affects you and your family. Their lawyers will be there to help you through a very difficult process. If you want to get in contact with a family-oriented and loyal law firm, here are the details:
Address: 2262 Carmel Valley Rd Ste G, Del Mar, CA 92014
Phone: (619) 436-1990
Hours: Mon – Fri, 9 a.m. – 5 p.m.
Law Offices of David A Kaufman, APC
One of the most daunting aspects of entering into a legal fight related to an accident is the various intricacies of each type of law. However, if you are looking for a fantastic personal injury car accident lawyer in La Jolla, you need to look no further than the Law Offices of David A Kaufman. David Kaufman prides himself on working with each client on a schedule and timeline that works for them. He fights aggressively to get you the compensation you deserve at every stage of the process, and makes sure you understand exactly what is going on regarding your court case. If you want to contact a lawyer who will work and fight zealously to get you what you deserve, here are the details:
Address: 320 Carleton Ave # 4200, Central Islip, NY 11722
Phone: (619) 326-4594
Hours: Mon – Fri, 9 a.m. – 8 p.m.
The Law Offices Of Ronald B. Laba
Longevity is a good sign in any field, none more so than the legal field. With the Law Offices of Robert B. Laba, it is important to note that their founder has been in the legal field for almost 40 years now. Robert Laba has spent his entire legal career fighting large organizations on behalf of individuals. If experience means anything, then Robert Laba's office has it in spades. If you wish to contact this office to hire on one of its experienced lawyers, here are the details:
Address: 4370 La Jolla Village Dr., Ste. 400, San Diego, CA 92122
Phone: (619) 633-1810
Mon – Fri, 9 a.m. – 5 p.m.
The Last Word on Finding a Car Accident Lawyer in La Jolla
Whether you live in La Jolla, or are simply a visitor, always keep your safety as a priority. By going with any of one car accident lawyer in La Jolla on this list, you will be making the best step going forward from your accident. If La Jolla is too close to home, there are also a host of fantastic car accident lawyers in San Diego you can choose from, too. Regardless of who you go with, though, you can be confident you're in the best hands when you select a skilled and knowledgeable attorney to represent you.
About the author: As a self-avowed reading buff, Daniel Wood can often be found with a book or two in his hand. When he isn't spending time with his wife or exploring new restaurants in his community, he also enjoys working on his fiction novels or trying out recipes in the kitchen. If you wish to connect with him, you can find him on LinkedIn.