Catania: Coastal Italian Cuisine with a Coastal View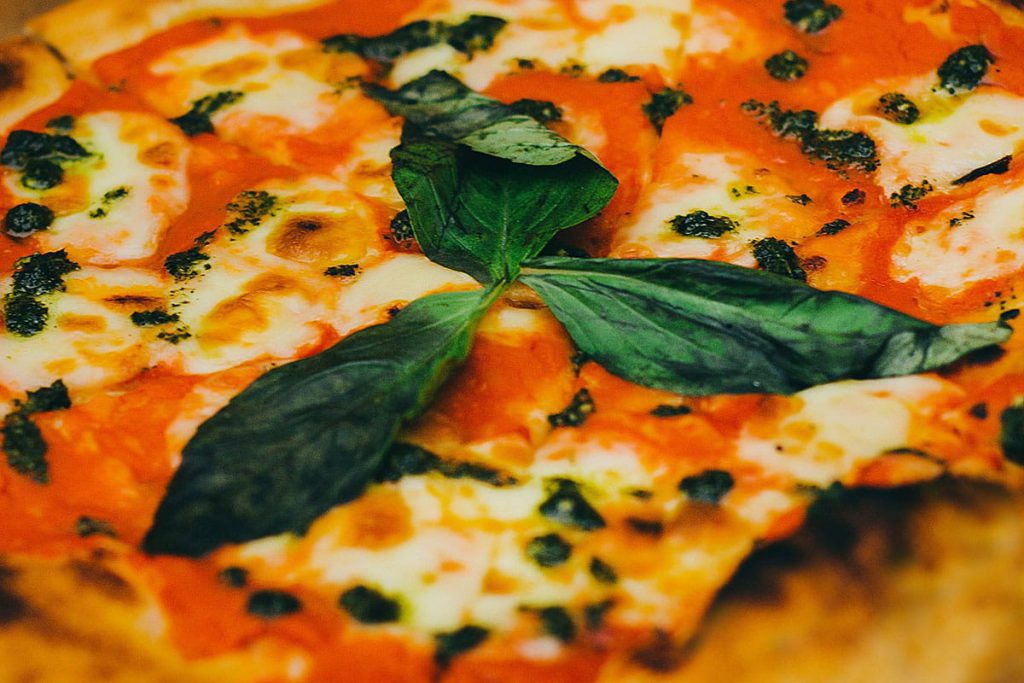 Catania: Coastal Italian with a Coastal View
The main streets of La Jolla village, Girard Avenue, and Prospect Street, hold many wonderful gems. One of the newest? Catania, a coastal Italian-inspired restaurant, on the rooftop of La Plaza. From its wonderful, glass-clinking atmosphere and friendly staff to its happy hour, it's a venue that should be on the top of everyone's must-try list.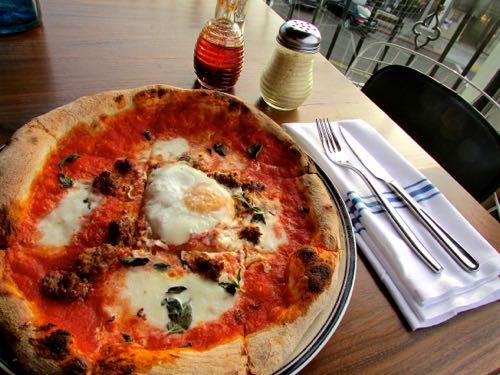 Drinks
The drinks menu is as long, if not even longer, than the food menu itself. From signature cocktails to wines and draft beers, there something for every type of taste bud The Il Padrino, consisting of Adam's Amaretto and Scotch, is perfect for Scotch lovers who enjoy a hint of sweet. For mimosa lovers, we recommend the Bellini. Catania's version utilizes seasonal puree such as orange pulp infused with Tahitian vanilla.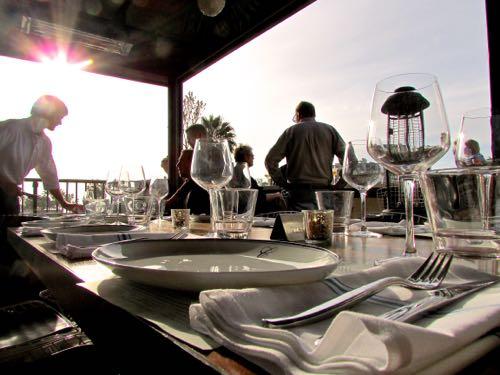 This puree is carefully blended into the champagne and prosecco and results in a light, foaminess that is incredibly refreshing. Get here by 6 pm on weekdays for happy hour to get these drinks at special prices.
Cuisine
This cuisine is not simply inspired by Italian culture, it's authentic Italian food coming straight from a chef who worked in Italy for years before. You can taste the genuine flavors for yourself in the Funghi Pizza (fontina, seasonal mushrooms, garlic and oregano) and the Merguez Sausage Pizza (spicy lamb sausage, tomato, mozzarella, oregano and an egg, yes an egg). The unique twist of the egg on the Merguez Sausage is that it's cracked into the middle and kept soft on the inside. As you pick up each slice, dip it into the creamy yolk for a truly rare pizza experience.
During happy hour (weekdays 3 to 6 pm and Friday & Saturday after 10 pm), these large pies of cheese and flavor-packed heaven are only $11 each, which may make them taste even better.
Something Sweet
It's not uncommon to find ice cream or cake on a restaurant's dessert menu, but how about a Rhubarb & Blood Orange Crostata? Served with vanilla gelato and candied orange zest on top, this Catania treat ends a meal with just the right amount of sweet.
We also recommend the Chocolate Budino. A pudding as rich as Donald Trump, it's a treat chocolate lovers will definitely want to try.