Discover the Perfect Coworking Space for Remote Work in La Jolla, CA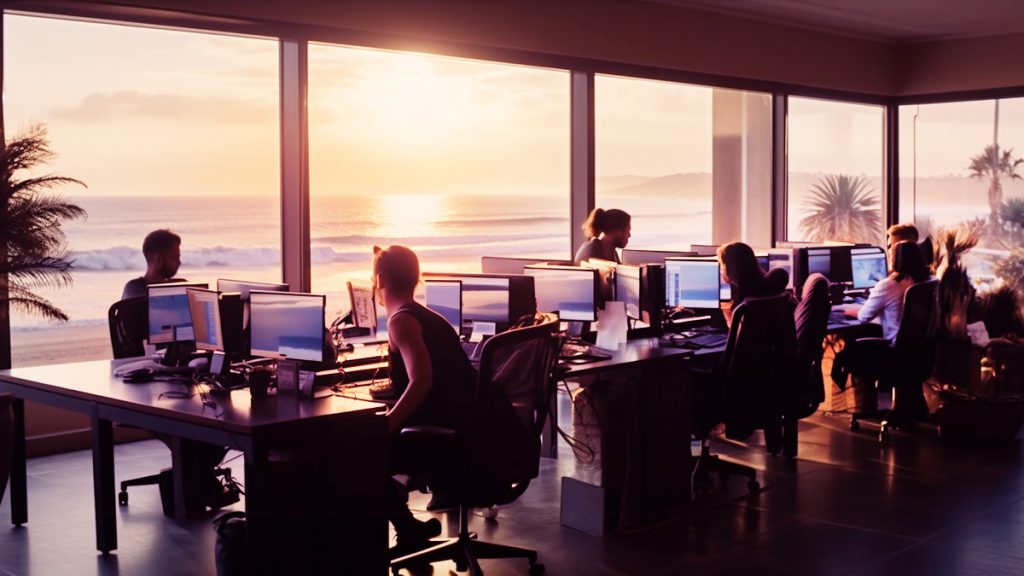 If you live in La Jolla or are visiting the area, you need to know about the area's best coworking spaces. Whether you're local or in town for a few days, La Jolla has plenty of ideal spots for getting work done.
Finding a La Jolla coworking space can increase your productivity, get you connected with others in your industry, and help you break outside of your typical workflow. Read below to learn about the best coworking spaces in La Jolla and how to get yourself a membership or day pass.
La Jolla Coworking Spaces
The La Jolla area has several coworking spaces that are worth a visit. Below are a few of our favorite options, and each has its own distinct amenities, membership options, and price ranges.
Hera Hub La Jolla
Hera Hub is one of our favorite La Jolla Coworking spaces and has several offerings that make it completely unique. They describe their space as a tight-knit and supportive community of female professionals in the San Diego area. Their space offers a peaceful place to get work done, but their members also often spend time collaborating, networking, and encouraging each other.
If you're a female professional in La Jolla, Hera Hub is a fantastic option for you. If you're visiting the area, you can reserve one of their meeting rooms for between $50 and $350. Membership costs vary and give you access to internet, coffee, tea, snacks, and a group of like-minded women to support you in your career.
Hera Hub is located at 11011 N Torrey Pines Road, Suite 200 in La Jolla.
Premier Workspaces
If you have a larger team and want to rent a space that can accommodate your needs, the Premier Workspaces building in La Jolla is an ideal option. The building's amenities include a fully-equipped kitchen, high-speed internet, private meeting rooms, mail collection, and telephone answering.
One of our favorite aspects of the Premier Workspaces building is the view. With 55 exterior window offices, there's plenty of room for everyone to get a desk that overlooks Executive Square.
This La Jolla coworking space is located at 4225 Executive Square, Suite 600, La Jolla, CA 92037.
WeWork Aventine
WeWork is a big-name coworking space franchise with a host of unique amenities. Their La Jolla location offers cleaning services, booths for conference calls, available onsite staff, and even a swimming pool. The space is also dog-friendly, so you can have your pup keep you company while you work.
The Aventine WeWork location was designed by Michael Graves, a renowned architect, and his handiwork paid off. This is one of the prettiest coworking spaces in the La Jolla area, with unique common areas for meetings and solo work. Pricing for a dedicated desk starts at $99 per month.
Located at 8910 University Center Lane, Suite 400, this workspace offers private spaces, dedicated desks, and even full floors that are available for daily or monthly rentals. You can book space using WeWork's desk booking app.
Downtown Works Pacific Beach
Located just south of La Jolla, the Downtown Works Pacific Beach location offers comfy common areas, booths for conference calls, and space for creative work. One of their most unique offerings is their podcasting room, which is an ideal spot if your house or apartment is too noisy for recording.
Downtown Works has some of the most affordable options of any of the coworking spaces on our list. Their Works Basic plan starts at $55 per month and offers one day per month in Downtown Works' shared locations and one hour of conference room time. A private office starts at $599 per month.
The Downtown Works Pacific Beach location is at 4438 Ingraham St, San Diego.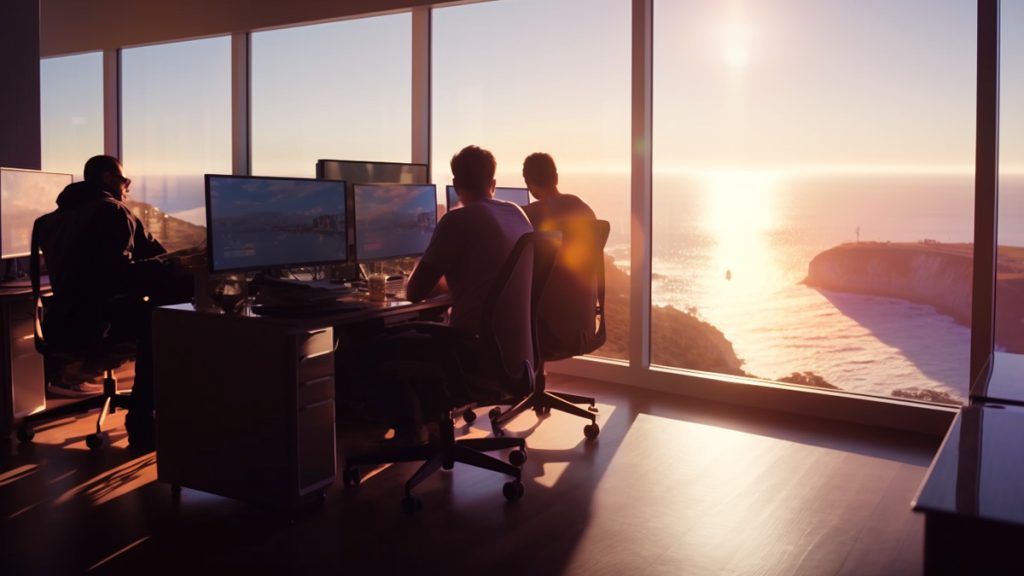 FAQ
Is it worth paying for a coworking space?
If you're a remote worker and typically do your work at home, you know how tough it can be to focus sometimes. If you have kids or pets, it can be especially difficult to focus on your daily tasks while working from the kitchen table or living room couch. That's one of the biggest perks of a coworking space — dedicated time at the office away from the distractions of home. 

Coworking memberships cost a decent amount per month, but that cost can be fully justifiable if your productivity spikes dramatically. If you find that you focus well and enjoy your time at a coworking space, a monthly membership — or even a day pass or two — is definitely worth it.
What is the difference between coworking and shared office space?
In a coworking space, you'll typically have a bit less privacy than you would at a shared office space. Coworking spaces encourage community and collaboration between members, while shared office spaces are often divided into larger, separated areas for specific teams. 

You can still connect with other professionals in your area by using either a coworking space or shared office space. However, bear in mind that a coworking space is an inherently more social environment.
Do coworking spaces provide computers?
Coworking spaces don't typically provide computers. However, these spaces do often offer larger monitors for meetings and presentations, as well as a wealth of wall outlets for charging laptops.
 
When you go to a coworking space, you'll generally need to bring your own computer. However, some spaces will let you leave a computer or monitor at your dedicated desk, giving you the opportunity to reduce the amount of gear that you carry to and from the office.
Conclusion
Every La Jolla coworking space on this list has plenty of unique benefits to offer. If you're not sure which one is the right option for you, we encourage you to try a day pass before jumping into a full monthly membership. 
Every coworking space in La Jolla included on this list offers day passes, so you can get a feel for whether or not a specific space meets your needs. Don't be afraid to try several before you commit!