Find the Best Guatemalan Coffee With Dark Horse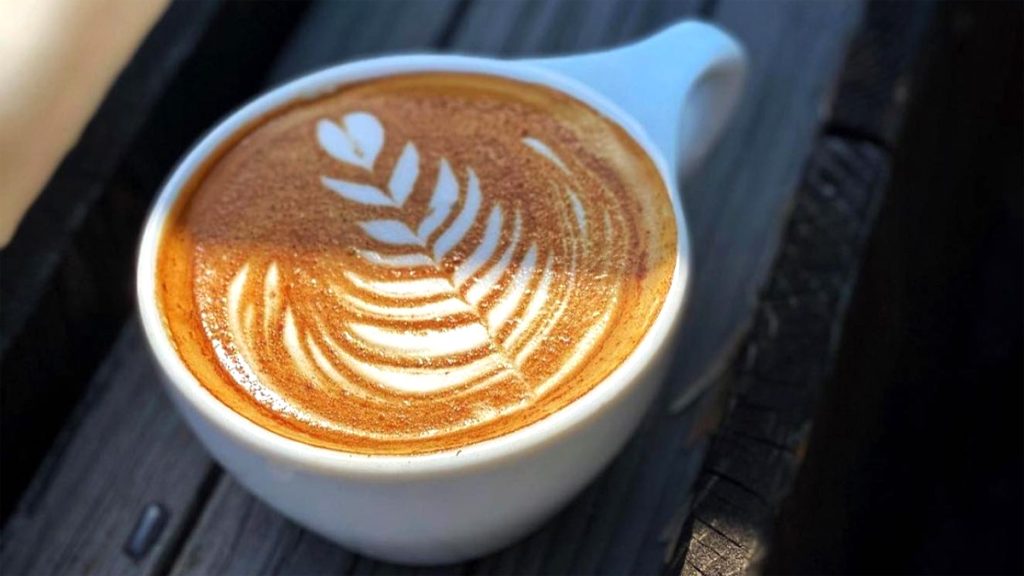 If you've never had an artisanally roasted and crafted cup of Guatemalan coffee, then you don't know what you're missing. Thankfully, La Jolla serves up some of the best Guatemalan joe on the planet. Read further about what this special blend is all about, why you should sip it, and where to buy it for a truly sensational coffee experience.
What are Guatemalan Coffee Beans?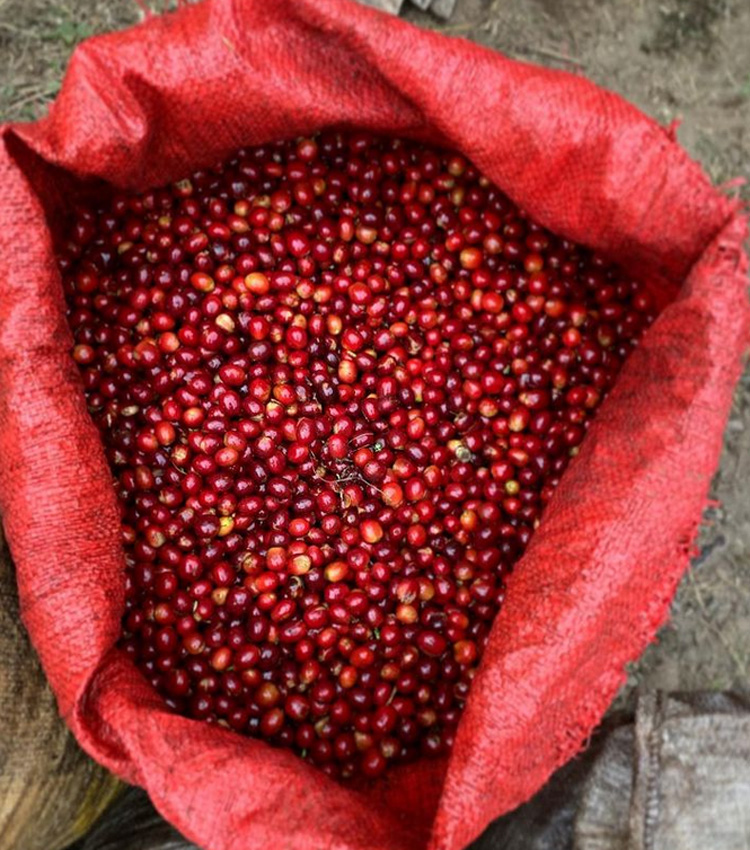 Produced in a Central American country with microclimates and unique growing conditions, Guatemalan coffee beans deliver a wide range of sweet, chocolatey flavors.
Depending on the region, this prized Arabica coffee is generally defined by its bittersweet cocoa, milk chocolate, toffee, or nutty notes. But in general, most varieties grown in the region offer a bright acidity and full body. And in terms of aroma, Guatemalan coffee tantalizes with floral and citrus scents.
What are Guatemalan Coffee Beans?
If you've ever tried Ethiopian coffee, you might find that Guatemalan coffee offers a similar experience. But while these roasts both give deep layers of fruity flavor notes and floral acidity, Guatemalan coffee beans differ in that they are also punctuated by spicy, chocolate-like characteristics. This combination makes for a highly balanced cup of joe that can be enjoyed any time of day and in many preparations. 
If you're curious about the complexity of this flavor profile, here are a few more interesting facts to know about this popular caffeinated beverage and how you can buy Guatemalan coffee to spark up your mug.
Where to Buy Guatemalan Coffee?
The rise in popularity of Guatemalan coffee has led to its greater availability across the globe. You can find various blends of this Central American roast in big box stores and from major online retailers. However, it's important to keep in mind that these products may come from large producers who are more focused on output than the quality of the bean.
If you're looking for a more pointed tasting experience and want to explore the many distinct varieties of Guatemalan coffee beans, it's better to look at single-origin, direct-trade products—such as those sold through specialty vendors or in local coffee shops.
San Diego residents, for example, can try direct-trade Guatemalan coffee from Dark Horse Coffee Roasters—a local cafe with six locations throughout the area. Coffee-lovers near and far can also shop Dark Horse coffee online at LaJolla.com and stock up on many Guatemalan blends.
Dark Horse Coffee Roasters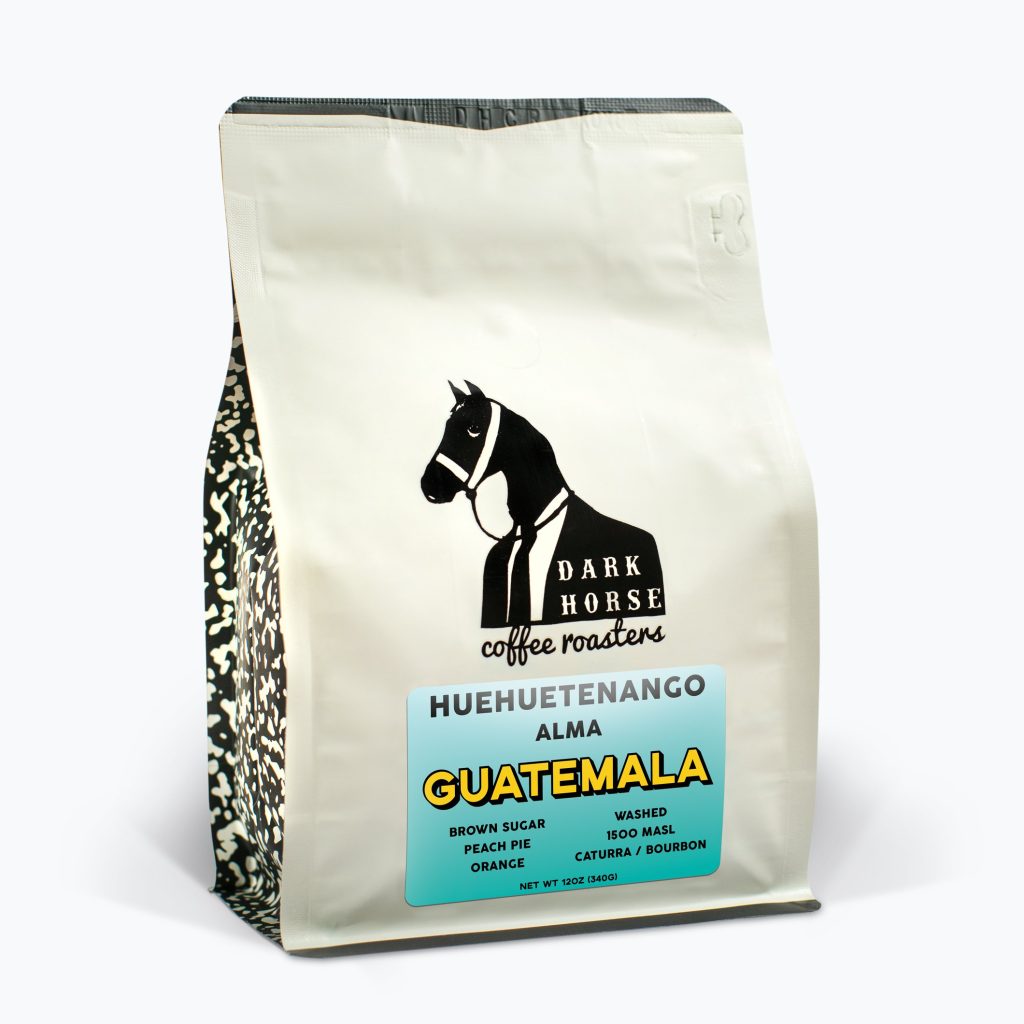 Dark Horse Coffee Roasters is a champion of San Diego's caffeine community and is recognized for their expansive selection of single-origin roasts. Focused on maintaining the integrity of flavor and supporting local growers, the company sources its blends from smallholder farms. By selecting from these smaller farms, their limited blends deliver a more diverse and unique tasting experience than what mass-produced varieties can offer.
For example, their Dark Roast Blend is sourced from the Antigua region of Guatemala and is defined by its flavors that are reminiscent of chocolate-covered almonds and dulce de leche.
Those looking for a more textured experience may also be interested in Dark Horse's Best Friend Blend. This medium roast is derived from Guatemalan and Brazilian crops and is ideal for espressos and cold brews.
Another cross-cultural option is the Guatemala x Ethiopia Odd Harmonics Blend that serves up strawberry notes. Or if you want a truly flexible coffee, consider the No Problemo! Blend, a direct-trade roast from Guatemala, Brazil, and Colombia that works with drip, espresso, and cold brew preparations.
Why is Guatemalan Coffee Unique?
While many treasure the chocolatey satisfaction of Guatemalan coffee, what truly makes these roasts unique is their growing conditions. Specifically, many producers grow in volcanic soil—a medium packed with all the nutrients coffee beans need to thrive and develop a robust composition.
Guatemala is also home to growing regions that are defined by their distinct microclimates—and the effect they have on flavor. For example, the generations-old coffee estates in Antigua are known for producing Guatemala coffee beans that are lower in acidity and accented by fruity, chocolate notes. Huehuetenango agricultural regions, however, produce beans with a brighter acidity and fuller body due to the area's higher elevations.
Is Guatemalan Coffee good?
Everyone has their own taste when it comes to coffee, but the beans from Guatemala are widely regarded as some of the best in the world. With its balanced flavor profiles and moderate acidity, Guatemalan coffee appeals to many different types of enthusiasts. These roasts are also prized for their high versatility. Whether you prefer your coffee as a cold brew, an espresso, or traditional filter drip, Guatemalan coffee will deliver top-notch results.
Is Guatemalan Coffee strong?
With a full body and powerful chocolate-spice notes, Guatemalan coffee beans can be considered strong. In comparison with other popular varieties throughout the globe—such as Ethiopian—Guatemalan roasts have a higher caffeine content that can make your mornings brighter.
That said, you can always adjust your preparation method if you want to enjoy the flavorful benefits of Guatemalan coffee without the extra kick. For example, you can reduce the strength by shortening the steepening time, increasing the water amount, or mixing in your preferred type of milk—a soothing companion to the chocolate notes in Guatemalan blends.
Conclusion
Although Guatemalan coffee beans can deliver a delightful cup with any type of preparation method, there are a few ways that can help enhance certain aspects. For these optimal results, try making your coffee through an immersion brewing method to pull out the roast's most notable characteristics.
For example, French Press preparation will highlight the bean's sweetness in a balanced fashion. Cold brew methods, on the other hand, take patience but will produce a deeper sweetness while preserving full-body qualities. Or if you want a brighter, clearer, and more floral composition, use a pour-over method with a fine-ground roast.
Whatever method you choose, always choose fresh Guatemalan coffee beans and wait to grind them until you're ready to brew.
The banner image on this article is courtesy of Facebook.com/DarkHorseRoasting/