The Guide to Traveling Solo in La Jolla Itinerary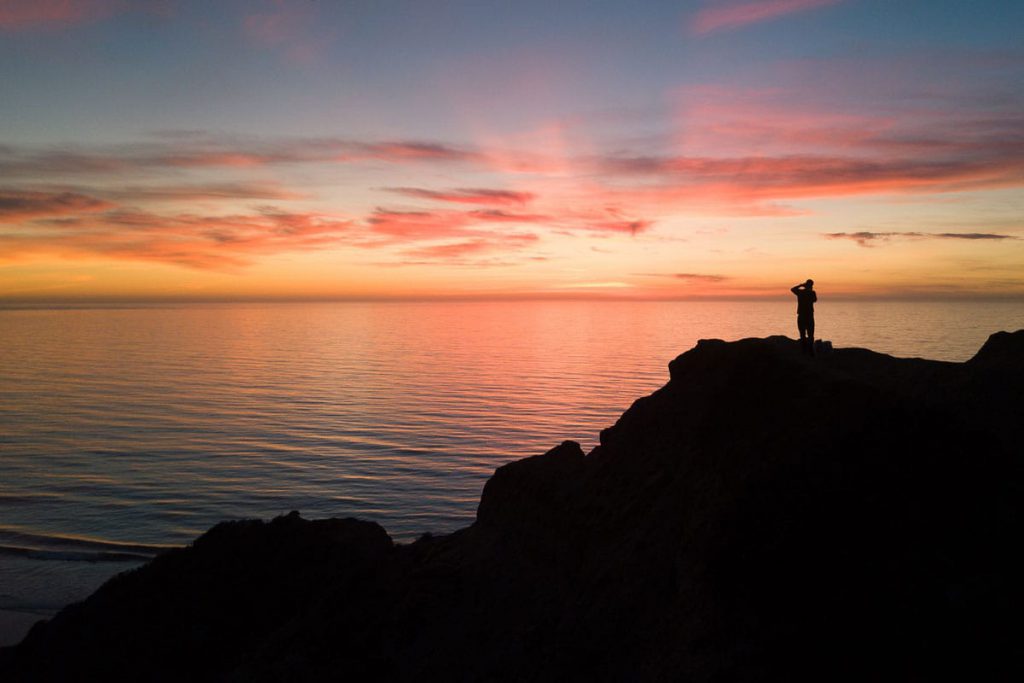 Thomas Jefferson once said, "I think one travels more usefully when they travel alone, because they reflect more." If you want to take Jefferson's perspective and get introspective, La Jolla, California is a hub of activities and opportunities.
Here's the ultimate guide to to traveling solo in La Jolla.
1. Really savor your breakfast.
If you're like most of us, breakfast is a quick, get it done, "don't want to be late!" activity. And if we're with friends or family for our morning meal, we're focused on talking with our companion(s), not the flavors of our food.
Traveling solo is an opportunity to appreciate breakfast. Order something you wouldn't normally. Eat slowly and truly enjoy it.
One of our top recommendations is Harry's Coffee Shop, a La Jolla restaurant staple since 1960.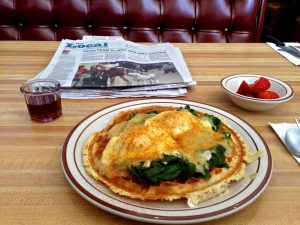 2. Go to at least one La Jolla beach.
Experience and science say the beach is the perfect place to clear one's mind and contemplate. According to The Huffington Post, marine biologist Wallace J. Nichols Nichols says our brains experience soft fascination when by the ocean. The Pacific actually induces the brain into a state of calm focus and brings on gentle awareness.
With this in mind and no immediate companion to create conversation with, simply focus on you and the sea. Walk the sand and gaze at the lulling waves; experience the meditative thoughts in your own mind.
Check out which beach to go to at our beaches directory.

3. Take the La Jolla Salk Institute Tour.
The Salk Institute is not only one of the top research biology facilities in the entire world, it's been deemed one of the boldest architectural structures on the planet. Breathtaking and awe-inspiring, it's an incredible cliffside venue with rich history and scientific knowledge.
You can take free tours there on weekday afternoons; just make sure to sign up ahead of time. Find full information on the Salk Institute for Biological Studies Architecture Tour at the Salk Institute website.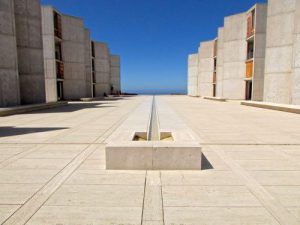 4. Enjoy lunch with a Pacific ocean view.
As with breakfast, lunch is often a rushed affair, especially during busy work week when 20 minutes is just enough time to eat a sandwich grabbed from the local deli.
Head to one of La Jolla's restaurants. Look over the menu and ask the waiter's opinion; instead of thinking about how much time you have left in your day, enjoy the surrounding atmosphere and (depending on your precise location) people or ocean watch.
If you're feeling price conscious, here are 3 Hidden Gem Lunch Spots in La Jolla (On a Budget!)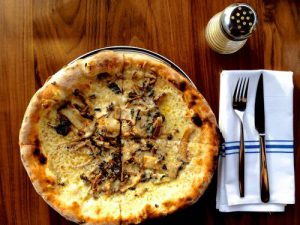 5. Take your time at a La Jolla museum; see exactly what you want to see.
Going alone to a La Jolla museum, you can spend how much time you find ideal exploring each piece and aspect. Here are top recommendations for La Jolla museums:
Museum of Contemporary Art
Athenaeum Music & Arts Library (Free)
Nearby Balboa Park (There are over 17 museums to choose from)
6. Experience Mt. Soledad at Sunset.
Mt. Soledad is a landmark San Diego & La Jolla monument, created to honor United States service men and women who have sacrificed so much for our country. At the top of Mt. Soledad, visit the memorial and then take in the 360 degree view of the city and surrounding landscape.
Want to make it into a hike? Check out the best way to make it a mini workout and other La Jolla hikes at 5 Best Hikes & Trails in La Jolla.
7. Attend a show.
There are multiple La Jolla shows and venues to choose from. Going solo, you can choose exactly which one most appeals to you.
We recommend checking out the Comedy Store (if you're in the mood for laughs) or the La Jolla Playhouse (a famous theater that has sent countless shows to Broadway.)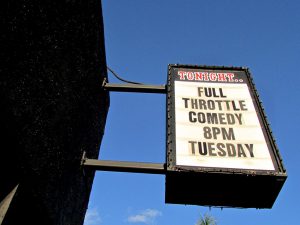 Traveling solo is a wonderful opportunity to carve out your much needed "me time". We hope this La Jolla guide helps accomplish just that.