The Complete Guide to Italian Restaurants in All of San Diego County in December 2023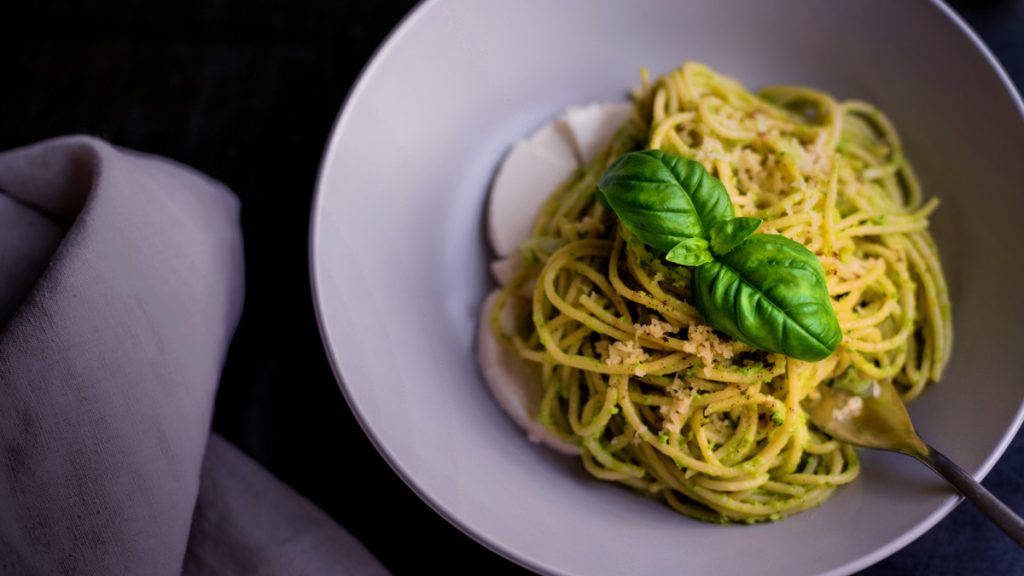 Do the words pappardelle, fettuccine, ravioli or tortellini make you feel something? Does hand-rolled pasta dough melting in your mouth accompanied by a rich and savory sauce sound like your idea of a good time? Stick around to discover where the top chart Italian Restaurants in San Diego are.
It would be impossible to tell you the best Italian restaurant in San Diego, because frankly, there are dozens that are delicious. If the search results for "Italian food near me" overwhelm you, we've got news for you–the greatest guide for all things Italian in San Diego is right here!
The Top Italian Restaurants in San Diego
We all know what it feels like to eat so much that we send ourselves into a food coma, and how difficult is it to avoid when you've got a steaming plate of flavor-packed homemade spaghetti bolognese with mounds of cheese and basil sitting right in front of you. We aren't one to judge, and in fact we embrace a little food coma now and then.
Should you want to prepare for one accordingly, go peep our list of some highly-rated hotels in the San Diego area. Might be worth booking one close by to the Italian restaurant you end up venturing to, so you can crawl under the covers post Tiramisu and Netflix and chill.
La Jolla Italian Restaurants
Before you read any further, you should know we've already conjured up a dedicated list for every single Italian Restaurant La Jolla worth mentioning. Nonetheless, we felt compelled to create another list that includes Italian restaurants in diverse areas of San Diego. No one should have to drive an hour to enjoy some decent, authentic Italian food. Now enough talking, let's get into it!
Lupi Italian Restaurant
A hop, skip and jump away from Calumet Park in Bird Rock, you'll find Lupi Italian Restaurant–a spectacular Italian eatery serving classics like Gnocchi al Pomodoro Fresco, Calamari Fritti, Polente e Portabello Con Gorgonzola, and Margherita Pizza pies. Big fan of cute spaces and authentic dining experiences? Hit the road and head to Lupi Italian for a night to remember. Brownie points for bringing your lover here–they'll get a kick out of it!
Address: 5518 La Jolla Blvd, La Jolla, CA 92037
Phone: (858) 454-6421
Hours: Mon – Sun 5 p.m. – 9 p.m.
Piatti La Jolla
Piatti is among the finest of fine Italian restaurants in La Jolla. Choose from pizzas, pastas, paninis, and homemade pastas made from scratch–with love! If the sound of spinach, basil, ricotta and lemon cream ravioli entices you, or even if you're more of a grilled romaine and prosciutto salad guy or gal, Piatti La Jolla is a place you'll want to venture to for your next restaurant outing. Don't forget to pair your dish with some wine for a nice wash down of all the spices and flavors. Piatti is located 2 blocks from Kellogg Park and La Jolla Shores Boat Launch, in case you're looking to take your food to go to enjoy during an epic boat ride or at the park.
Address: 2182 Avenida De La Playa, CA 92037
Phone: (858) 454-1589
Hours: Mon – Thurs 11 a.m. – 9 p.m.
Fri: 11 a.m. – 9:30 p.m.
Sat: 10 a.m. – 9:30 p.m.
Sun: 10 a.m. – 9 p.m.
Catania
After you're done collecting some souvenir shells from Shell Beach in La Jolla, freshen up and hit the Catania–an Italian joint known for their wood-fired pizzas. Catania is one of those praised restaurants in La Jolla with romantic views, and while it has picturesque seascapes no matter what time of day, we highly encourage you to go for dinner during sunset hour. Customers rave that Catania's staff is inviting and friendly, and that their eclectic menu suits any and all palates, no matter what preferences and restrictions you have.
Address: 7863 Girard Avenue #301 F3, La Jolla, CA 92037
Phone: (415) 814-3519
Hours: Sun – Thurs 4 p.m. – 8 p.m.
Fri & Sat 4: p.m. – 8:30 p.m.
Ambrogio15
Ambrogio15 is one of our favorite Italian restaurants in San Diego. Their vibrant modern design gives a refreshing take on old-style Italian establishments, and they have 3 locations spread across San Diego in Del Mar, Little Italy, and Pacific Beach. Whichever Amrogio15 you decide to go to, you must try their Taglieri meat and cheese board–no questions asked; the meat arrangements, sauces, nuts, and overall display is the definition of aesthetic. Ambrogio15's Pacific Beach location is filled with lively orange decor that will instantly put a smile on your face. And if that's not enough, just wait till you try their fluffy cloud focaccia.
Address: 926 Turquoise St h, San Diego, CA 92109
Phone: (858) 291-8650
Hours: Mon – Thurs 12 p.m. – 9 p.m.
Fri & Sat: 12 p.m. – 10 p.m.
North County Coastal Italian Restaurants in San Diego
While we love our local La Jolla Italian joints, we must admit that some of the best Italian in San Diego is nestled in between the coastal shops of Northern San Diego County. Let's have a look, shall we?
2051 Cucina Italiana
2051 is a family-owned restaurant that offers handcrafted food from the Province of Modena, which lies in Northern Italy. Pair your freshly made pasta with a classic Italian or local California wine for an ideal flavor blend. If you're uncertain which wine would be most compatible with your dish, the exceptionally knowledgeable staff will aid you in your decision-making. Let's not forget how outstanding their dishes are–some are even served on a beautifully crafted wooden pizza board. 2051 Cucina rests on the outskirts of McClellan-Palomar Airport, which makes it a great pit stop pre- or post-flight.
Address: 2051 Palomar Airport Rd, Carlsbad, CA 92011
Phone: (760) 814-2120
Hours: Mon – Fri 8 a.m. – 3 p.m., 5 p.m. – 9 p.m.
Sat: 11 a.m. – 3 p.m., 5 p.m. – 9 p.m.
Sun: 11:30 a.m. – 9 p.m.
CUCINA enoteca Del Mar
Right off the freeway in Del Mar in the same shopping arena as Whole Foods Market, you can pop in for a genuine Italian dinner at Cucina enoteca Del Mar. Among the Italian restaurants in San Diego that lie near the coast, CUCINA Enoteca is one you won't want to miss. Their happy hour menu is off the charts, with $2 off any cocktail or beer, and red or white wine for $8, along with some showstopping deals on appetizers. If you're looking for a cute and cozy atmosphere with menu options that will make you salivate at first sight, you know where to go.
Address: 2730 Via De La Valle #1906, Del Mar, CA 92014
Phone: (858) 704-4500
Hours: Sun – Thurs 4 p.m. – 8:30 p.m.
Fri & Sat: 4 p.m. – 9:30 p.m.
Closed Mondays
Trattoria Positano
Trattoria Positano is the epitome of an authentic Italian restaurant, which you can find perched a little up north from Glen Park at Cardiff-by-the-Sea. Their family run establishment features flatbread pizzas and halibut, which are among the countless dishes paired with mouthwatering sauces and accompanying veggies. Oh, and if you're a seafood lover, the lobster ravioli or seafood risotto are must try dishes. Really, you can't go wrong with Trattoria Positano as every dish will make your taste buds feel some kind of way.
Address: 2171 San Elijo Ave, Cardiff, CA 92007
Phone: (760) 632-0111
Hours: Wed – Thurs 5 p.m. – 8:30 p.m.
Fri & Sat: 5 p.m. – 9 p.m.
Closed Sundays, Mondays & Tuesdays
North County Inland Italian Restaurants in San Diego
Some of the best pizza in San Diego is in North County. In fact, we dedicated a whole other article to places where you can find pizza by the slice or whole pie in San Diego. If you've reached your limit of pizza intake and are looking for a more eclectic variety of traditional Italian dishes in North County, however, scope the lineup below of some hot Italian spots in the area.
Joe's Italian Dinners
Freshly cooked pasta served piping hot, Italian music and a fountain–can we get more Italian than this? No matter if you plan to dine in at Joe's somewhat tacky yet comforting Italian restaurant or prefer to order some spaghetti bolognese to eat at your leisure in Grape Day Park, you know you'll have a good time if you're eating Joe's. Lucky for restaurant goers in Central Escondido, Regal Escondido and IMAX is right across the street from Joe's. Dinner and a movie has never sounded more enticing than with Joe's deliciously saucy pizzas and pastas.
Address: 403 W Grand Ave, Escondido, CA 92025
Phone: (415) 814-3519
Hours: Tues – Thurs 4:30 p.m. – 9 p.m.
Fri & Sat: 4:30 p.m. – 10 p.m.
Closed Sundays & Mondays
Rosina's Italian Restaurant
Rosina's has over 30 years under their belt of preparing Italian delicacies by hand. They are known for their unbeatable deals such as their preset menu items like the family meal takeout special which includes a 3-course dinner, as well as their date night 3-course dinner option complete with two bottles of wine. Their establishment is across the street from Verrazano Park in Santa Monica, so you have the option to dine out to eat your Italian cuisine in the park, or sit at one of their outdoor tables in Rosina's ethereal courtyard.
Address: 14701 Via Bettona, San Diego, CA 92127
Phone: (858) 759-4300
Hours: Tues – Sat 5 p.m. – 9 p.m.
Closed Sundays & Mondays
Cafe Luna
It's tomato paradise over at Cafe Luna, so if you love the tangy, citrus flavor-packed punch that tomatoes provide for Italian dishes, run, don't walk to Cafe Luna. Located a block from Krispy Kreme in Carmel Mountain Ranch, this classic Italian eatery will steal your heart. Delight yourself with some delicious homemade pasta and sip on a cappuccino to wash down all the goodness and let the food you just consumed digest. Their small, chic and contemporary restaurant embodies a sense of rustic charm, so don't forget to admire the space while you feast!
Address: 11040 Rancho Carmel Dr #2, San Diego, CA 92128
Phone: (858) 673-0077
Hours: Tues – Thurs, 12 p.m. – 8 p.m.
Fri: 12 p.m. – 9 p.m.
Sat: 3 p.m. – 9 p.m.
Closed Sundays & Mondays
Central San Diego Italian Restaurants in San Diego
It's hard to narrow it down to the best Italian restaurant in Little Italy, so we labeled a few in the nearby area for you to decide from.
Baci Restaurant
Baci is known for their superb Crème Brûlée, but if you end up ordering items like the Prosciutto e Melone or the more eccentric Sea Urchin, your heart, belly, and taste buds will still thank you for the experience. To top it off, the service and ambiance at Baci is top-notch. See for yourself by heading on over to their low-key yet charming restaurant in Bay Park, just across the freeway from the Leisure Lagoon and Playa Pacifica Park. Eating takeout Italian food in the park with bay views doesn't sound like a bad idea either.
Address: 1955 Morena Blvd, San Diego, CA 92110
Phone: (619) 275-2094
Hours: Tues & Wed 5 p.m. – 9 p.m.
Thurs: 11:30 a.m. – 2 p.m., 5 p.m – 9 p.m.
Fri: 11:30 a.m. – 2 p.m., 5:30 p.m. – 9 p.m.
Sat: 5 p.m. – 9:30 p.m.
Closed Mondays
Buona Forchetta – South Park
Buona Forchetta is a one-of-a-kind Italian restaurant in San Diego that other restaurants try to emulate. Why? Because they offer daily specials, their menu prices are beyond reasonable for the amount of food and quality, and you'll have plenty of options–especially if you're a prosciutto lover. Not only that, but the airy space, Italian chic decor, and overall vibe provide instant comfort. They have multiple locations, though the one on Beech Street in South Park has an adorable patio with string lights and is close to Golden Hill Park.
Address: 3001 Beech St, San Diego, CA 92102
Phone: (619) 381-4844
Hours: Mon – Thurs 12 p.m. – 3 p.m., 5 p.m. – 9:30 p.m.
Fri: 12 p.m. – 3 p.m., 5 p.m. – 10 p.m.
Sat: 12 p.m. – 10 p.m.
Sun: 12 p.m. – 9:30 p.m.
RoVina Rotisserie + Wine
RoVino is one of those Italian restaurants where the wine tastes just as good as the food. For holidays such as Mother's Day, they offer 4-course menus with all the fixings, so you can leave the decisions to the professionals. Next time you're searching for the best Italian food near me when in Central San Diego, don't sleep on Rovino's. Moreover, Rovino's is fabulous for a date night with your main squeeze or an evening wine and munch with your friends.
Address: 2034 Kettner Blvd, San Diego, CA 92101
Phone: (619) 269-9341
Hours: Wed & Thurs & Sun 5 p.m. – 9 p.m.
Fri & Sat: 5 p.m. – 10 p.m.
Closed Mondays & Tuesdays
Enoteca Adriano
A place where you can indulge in cheesy pizza with perfectly paired wine on an outdoor patio? Say less! Enoteca blurs the lines between modern and traditional when it comes to Italian style restaurants. Their charming eatery lies 3 blocks east of Law Street Beach, which is the ideal place to wind up to watch a cotton candy sunset and chill after a romantic dinner at Enoteca. Enoteca Adriano's portions are large, filling, and flavorful. The ambiance with a living floral wall and an old school romantic movie playing in the background make for an elite date night spot.
Address: 4864 Cass St, San Diego, CA 92109
Phone: (858) 490-0085
Hours: Mon – Sun 5 p.m. – 9:30 p.m.
East County Italian Restaurant in San Diego
When most people think of fresh pasta and pizza, minds go straight to Italian restaurants in Little Italy, San Diego. While there might be a plethora of Italian food in this San Diego based Italian mecca, East County surprisingly has a few notable Italian joints up their sleeve.
Di Leone's Italian Restaurant
This dimly lit brick lined hidden gem in El Cajon will instantly transport you to a quaint Italian paradise. Wine, olive oil, and glassware along with paintings of Italian canals decorate the walls, so you'll have inviting decor to stare at as you munch on Chicken Cacciatore or Veal Pizzaiola with Eggplant. If you have trouble settling on a menu item, just ask your friendly waiter for some pointers, though you can't go wrong with angel hair with their perfectly tender Italian meatballs. To find Di Leone's, head to Rancho Valhalla Nursery and Sweetwater Pass.
Address: 1480 Jamacha Road, El Cajon, CA 92019
Phone: (619) 579-0049
Hours: Mon – Sun, 11 a.m. – 9p.m.
Marechiaro's 2nd Street
Marechiaro's 2nd Street–which rests at the cross streets of Broadway and North 2nd Street in El Cajon–has plenty of pizza and pasta dishes to go around, but if you're feeling extra adventurous and want to build your own pasta or pizza combo, the world is your oyster. Marcheiaro's interior is quite literally a taste of Italy, complete with booths, charming tables, brick walls and Italian-esque decor in their cute 3 room restaurants. Get ready for some leftovers, as their plate portions are grand! Who wouldn't want homemade leftover pizza for breakfast, though?
Address: 854 N 2nd St, El Cajon, CA 92021
Phone: (619) 442- 9889
Hours: Sun, Wed – Thurs, 11:30 a.m. – 7 p.m.
Fri & Sat, 11:30 a.m. – 7:30 p.m.
Closed Mondays & Tuesdays
Ottavio's Italian Restaurant
Think you won't be able to find classic Italian food deep inland of San Diego? Think again! Ottavio's Italian Restaurant–positioned 2 blocks over from Lakeside Country Park–offers unreal Italian food that will leave you saying lord have mercy! Whether you decide on the Chicken Piccata Pasta, Veggie Calzone, or Shrimp Alfredo Pasta, you really can't go long! Ottavio offers healthy options and gluten-free options, and is known for using the finest and freshest ingredients. Once you try Ottavios and realize they aren't kidding around, you can get on their VIP list to gain access to special discounts, birthday gifts, and other exclusive perks.
Address: 12440 Woodside Ave #3018, Lakeside, CA 92040
Phone: (619) 443-2165
Hours: Tues – Thurs, & Sun 4 p.m. – 8 p.m.
Fri – Sat 4 p.m. – 8:30 p.m.
South Bay Italian Restaulrants in San Diego
Believe it or not, South Bay has hands down some of the best Italian food in San Diego. Next time you're in South Bay and are wondering, "where is the best Italian food near me?" you can refer to this short list of highly rated Italian eateries.
Italianissimo Trattoria
If you're in the mood for the best pasta in San Diego, don't sleep on Italianissimo Trattoria. One of the owners is native to Torre Del Greco in Italy, and he and his business partner brought in a crew of talented Italian chefs to help you experience the traditional flavors of Italy via their phenomenal dishes. At Italianissimo, they advocate for food that is simple, authentic, yet traditional and flavorful. Their dishes are artfully plated with colorful garnishes and herbs, and you'll get to relish every bite in the relaxed atmosphere of their restaurant. You'll find this idyllic lunch and dinner spot just a few blocks over from the San Diego Metro KOA Resort and a few blocks up north from the Chula Vista Family Health Center.
Address: 323 3rd Ave, Chula Vista, CA 91910
Phone: (619) 651-1457
Hours: Mon: 11 a.m.-8 p.m.
Tues: 11 a.m. – 8:30 p.m.
Wed – Thurs: 11: a.m. – 9 p.m.
Fri – Sat: 11 a.m. – 9:30 p.m.
Mon: 11 a.m. – 8 p.m.
Pizzo's Pizzeria and Wine Bar
Pizzo's Pizzeria and Wine Bar just opened up a new location smack dab in the center of Millenia Otay Ranch in Chula Vista, and we have an inkling that you're going to love it. Not only do they handcraft their pizza, but they also understand the importance of pairing it with quality wine and beers from established microbreweries and wineries. Pizza lovers will feel they've found paradise, as Pizzo's massive list of both traditional American and Neapolitan style pizzas is unlike anywhere else. All the sugar enthusiasts out there will love their large selection of rich Italian desserts, including their traditional Italian Tiramisu, Cannoli, Affogato, and their very popular Nutella balls.
Address: 2322 Proctor Valley Rd, Chula Vista, CA 91914
Phone: (619) 745-5300
Hours: Mon: 4 p.m. – 9 p.m.
Tues – Thurs 11:30 a.m. – 9 p.m.
Fri: 11:30 a.m. – 10 p.m.
Sun: 12 p.m. – 9 p.m.
Italgo Pasta Bar
Once you try Italgo's pasta bar, you'll be counting down the days till you make your return to their restaurant. Their ravioli with mushroom, truffle cream, and parmigiano, and their tagliolini with shrimp, tomato, capers, and artichokes are just two amazing pasta dishes they have to offer, let alone their starters, salads, pizzas, and main dishes. And if you can't say no to fluffy dough, their bread is a must-try. Italgo is located on Broadway in Chula Vista, near Goodwill, in case you want to wheelbarrow yourself on over for some retail therapy once you've successfully reached the state of an Italian food coma.
Address: 635 Broadway, Chula Vista, CA 91910
Phone: (619) 651-8247
Hours: Sun – Thurs 11 a.m. – 9 p.m.
Fri – Sat 11 a.m. – 10 p.m.
We understand not everyone can afford to have a refractory cement pizza oven , but that doesn't mean you can't access the best oven-roasted pizza around! We hope you have the pleasure of experiencing at least a few of these Italian restaurants in San Diego, and if you decide to make a full night out of your Italian feast, you can scope out our article on jaw-dropping hotel deals in SD. That way you can safely drink all the wine you please and just walk on over to a nearby hotel!
Thanks for reading and bon appétit!
About the author: Courtney Pester is a San Diego based San Francisco bred millennial with a passion for design and self-expression. She prides herself in her charcuterie board making skills and has a soft spot for animals. When she's not pumping out articles you can catch her playing tennis and enjoying the diversity of events and restaurants San Diego has to offer.