Annual La Jolla Christmas Parade & Holiday Festival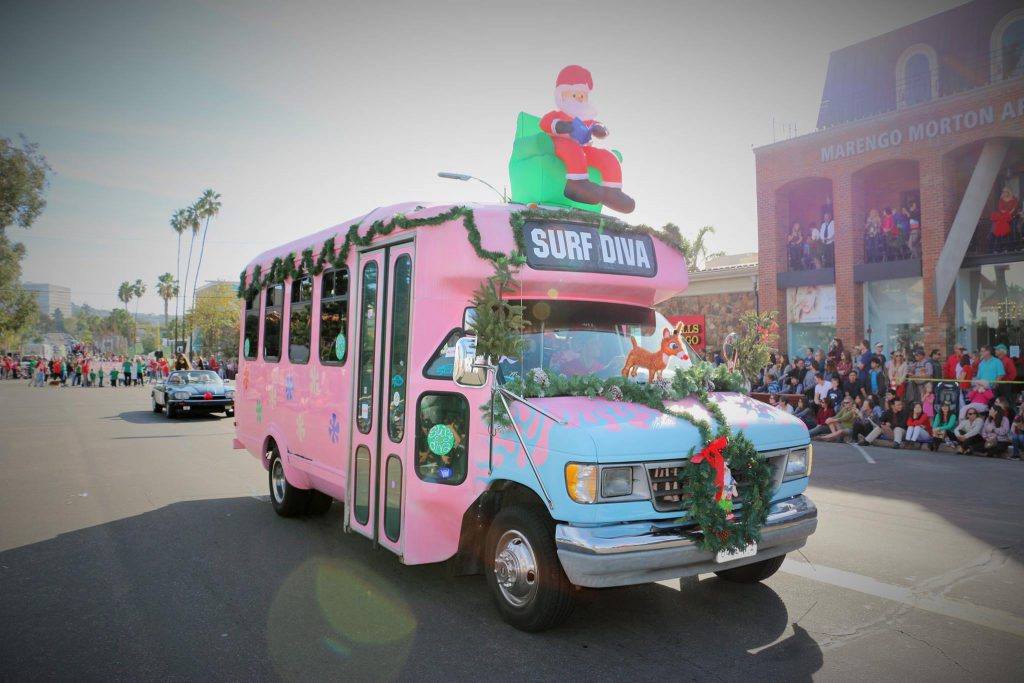 The annual La Jolla Christmas Parade & Holiday Festival returns to the Village Sunday December 2nd, 2018 from 10:30am to 5pm. The parade will begin at 1:30pm at Girard Ave and Kline Street, and end at the Museum of Contemporary Art, La Jolla (700 Prospect Street). The holiday festival will start at 10:30am and go until 1:00pm, and will include photos with Santa and live stage entertainment. A tradition that's been going strong for nearly six decades, the parade and festival are one of La Jolla's most treasured holiday activities!
The Details
This year, the Holiday Festival will begin at 10:30 am and end at 1pm, with live stage entertainment in front of the Athenaeum Music & Arts Library. There will also be some arts and crafts and the opportunity to take photos with Santa! The theme changes every year; this year's being "The Sounds of Christmas."
The parade will begin at 1:30pm at Girard Ave. and Kline Street. It will head down Girard and make a left onto Prospect, where it will finish in front of the Museum of Contemporary Art La Jolla.
Santa's highly anticipated visit to the Christmas Parade is provided by Sunrise Rotary. He will be driven in the La Jolla Beach & Tennis Club's Old Black Goose, a classic 1915 Black Packard Convertible; making it a truly classic La Jolla Christmas!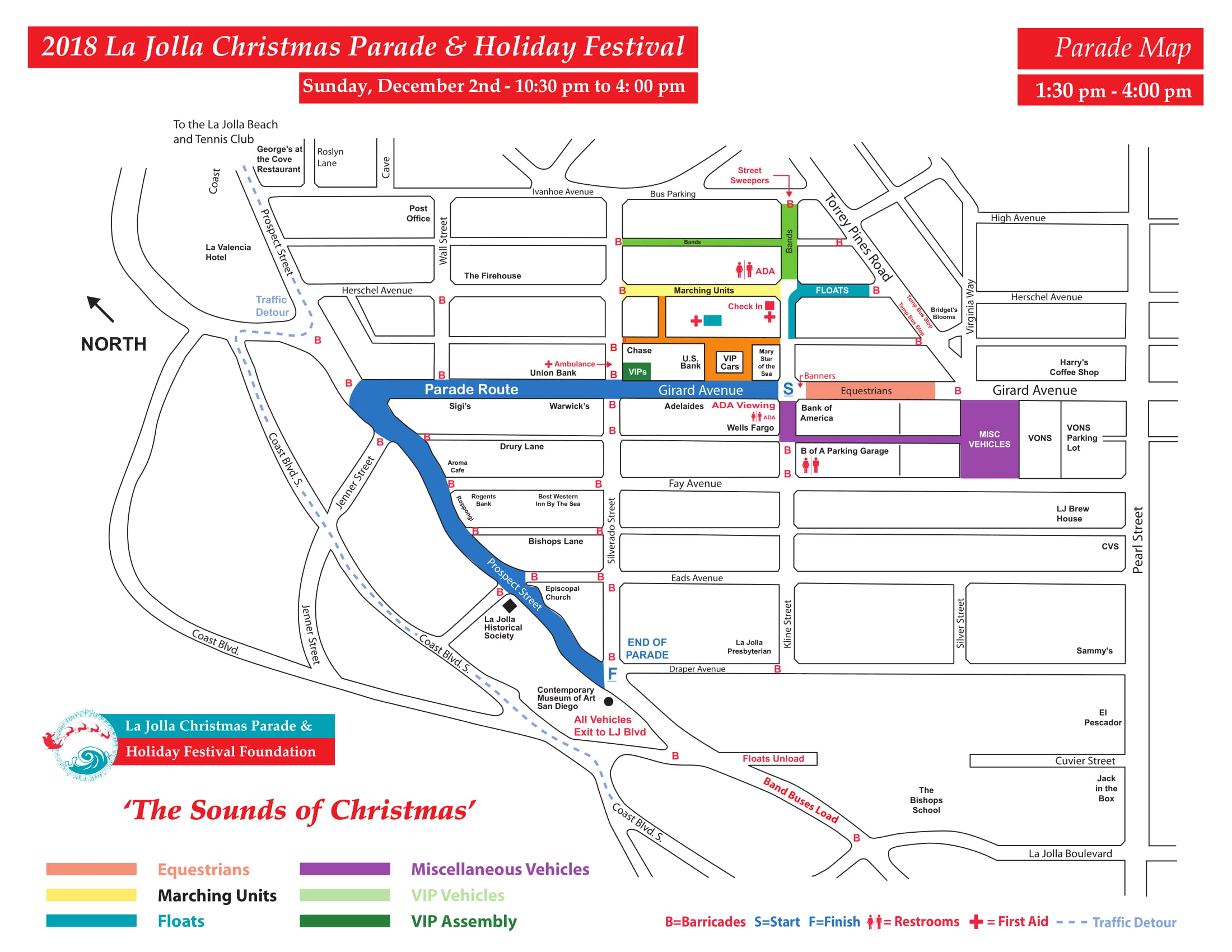 Highlights
There will more participants than ever before this year from local businesses — the La Jolla Historical Society, the Rotary Club, the Gillispie School, and Birch Aquarium. More than a dozen floats, equestrians, beauty queens and princesses, marching bands, and of course, fire engines, will make up the rest of the Parade. Car lovers will be excited about the lineup of rare and vintage vehicles this year; keep your eye out for some of the rarer cars, like this year's Antique 1988 560SL Mercedes.
A Few Tips
Parking will be extremely limited the day-of, and many streets will become tow-away zones starting at 9:30am. This includes most of Girard Avenue (between Torrey Pines and Kline), most of Kline (between Ivanhoe and Fay), and Herschel (between Torrey Pines and Silverado).
Most of Girard Avenue and Prospect Street will be closed, as this is the parade route. Vehicles that are parked in zones cordoned off for the parade or festival will be towed! Make sure you're aware of all signs and that you park in a designated area.
You'll find all the Holiday Festival activities on the grounds of the La Jolla Rec Center, where the parade will end at 3pm. It's an easy walk from the parade's starting location, so it might be easier to just keep your car parked in one spot for the day.
Visit ljparade.com for more information!
[photos courtesy of ljparade.com]