Shopping For Him: A La Jolla Valentine's Day Guide to Gifts for Men in Your Life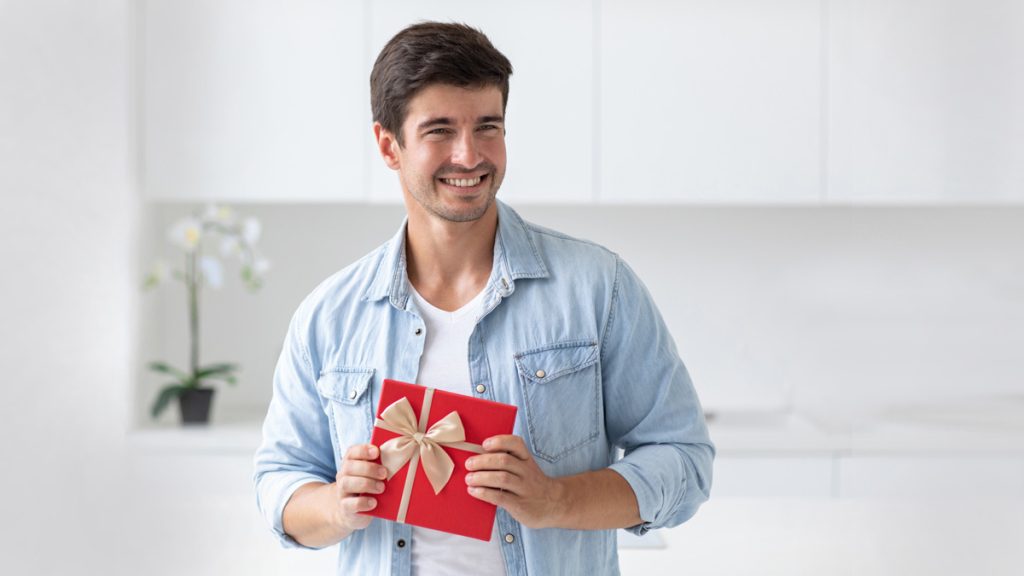 We are just one month away from one of the most special days of the year–Valentine's Day! The struggle of finding the perfect gift for your partner can be quite stressful, but it doesn't have to be! If you're frantically searching for what to get your man or still uncertain what gift would best demonstrate your love to him, you've come to the right place. Whether you are hoping to ball out and splurge a bit or looking for something more affordable, this list of La Jolla Valentine's day gifts for men in your life covers it all.
Gear
Ascot Shop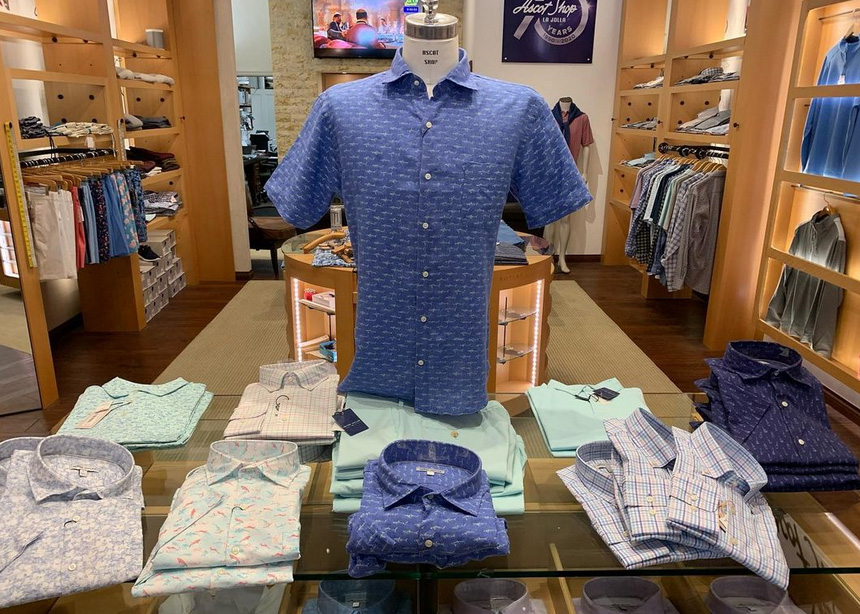 Looking for a dashing new get up for your darling? Ascot shop offers a variety of classy and comfortable clothing attire, including everything from dress shirts for a night out on the town to sportswear for a day on the golf course. If your man values fashion–or if he could seriously use a fashion makeover–a trip to Ascot on Girard Avenue is a must! WE encourage you to opt for a button-up dress shirt to gift your babe on the 14th–it's a win-win for ensuring he looks handsome if you two decide to go out on the town.
Address: 7750 Girard Avenue, La Jolla, CA 92037
Phone: (858) 454-4222
Hours: Mon – Sat 10 a.m. – 6 p.m.
Sun 11 a.m. – 5 p.m.
Hermosa Surf (In Bird Rock)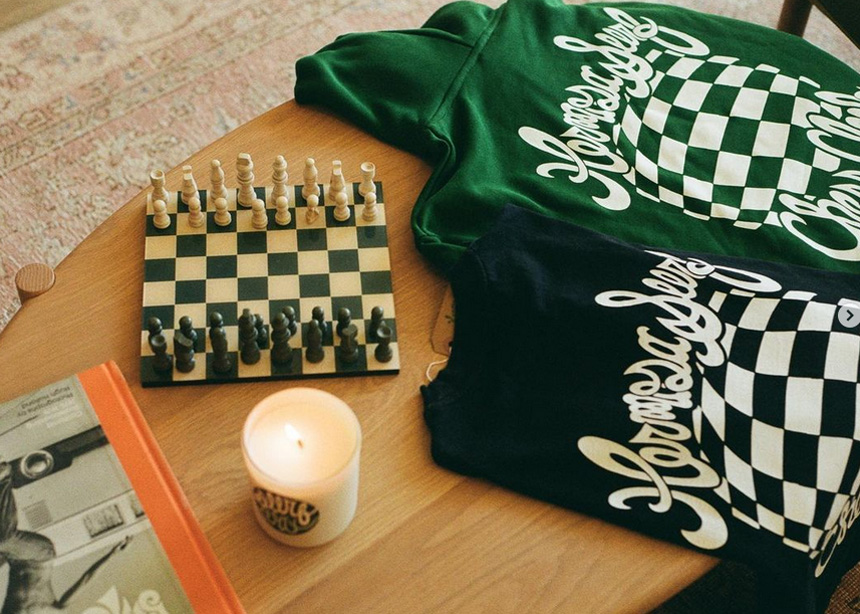 One of the cutest boutiques in Bird Rock has got to be Hermosa Surf. Here you can find upscale interior decor, high fashion swimwear and apparel, and unique surfboards. If you're looking to splurge, this is where you want to be. Why not shower your honeybee with something expensive and stylish! We highly recommend this place, especially if he's a surf enthusiast. Another plus about this boutique is their mini café, featuring fruit-filled smoothies, nutritious wellness lattes–not of the coffee kind–and a lounge area, so you can sit, sip and chill after you shop.
Address: 5636 La Jolla Blvd, La Jolla, CA 92037
Phone: (619) 505-0515
Hours: Mon – Sun 9 a.m. – 6 p.m.
Vuori in the village
If your mans is big on fitness, Vuori is a fantastic place to shop for soft and stylish athleisure wear. Their functional yet simplistic style can be dressed up or down and is great for high-performance sports, or just lounging around the house. If you're uncertain which direction to go, Vuori has tons of basics that will pair well with literally anything. They also carry women's athleisure wear in the event you need to do a little personal shopping, too. Because Vuori's premium apparel line is so comfortable and versatile, it is also mildly addictive to shop here, so just beware that you and your boo will likely be back for more goodies later down the road!
Address: 7841 Girard Ave, La Jolla, CA 92037
Phone: (844) 880-5355
Hours: Mon – Sat 10 a.m. – 7 p.m.
Sun 10 a.m. – 6 p.m.
Havaianas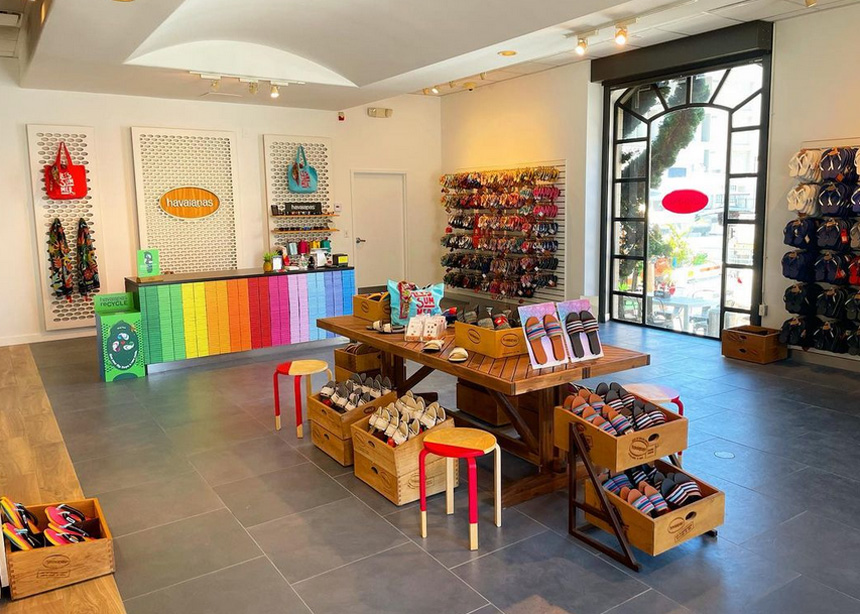 Are all those long walks on the beach with your lover wearing down your footwear? Gift him–and maybe yourself–a new pair of flops. Havaianas is an exceptional shoe brand that really shines through when it comes to affordable and stylish flip-flops and beach wear that is also durable and comfortable. You really can't go wrong with a new pair of shoes!
Address: 1049 Prospect St, La Jolla, CA 92037
Phone: (858) 230-6215
Hours: Mon -Tues 10 a.m. – 6 p.m.
Thurs – Sun 10 a.m. – 6 p.m.
Closed Wednesdays
Target on UCSD Campus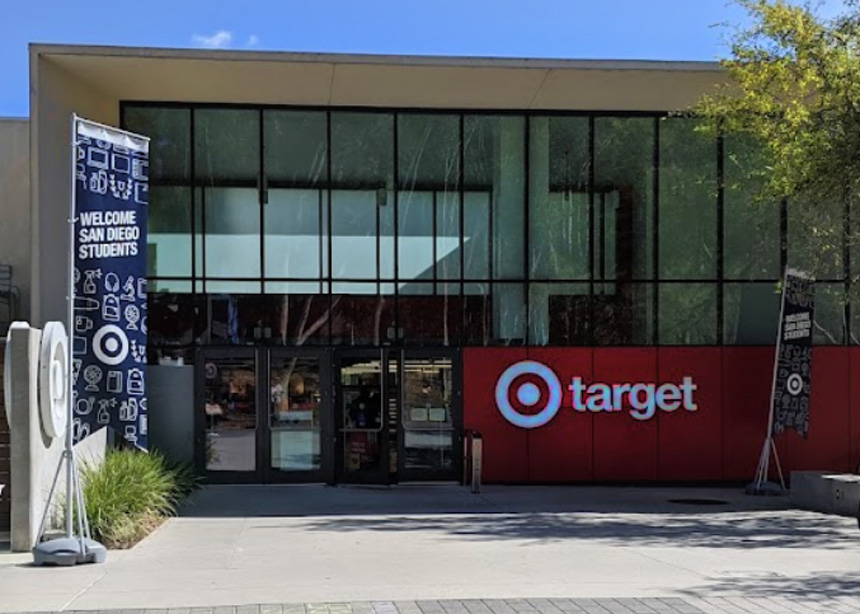 Need we say more? Target offers everything you can think of that could serve as the perfect gift for Valentine's Day. Not only is it an everything store, but it also possesses practical, budget-friendly gifts ranging from apparel to home furnishings. You could get extra creative and create a personalized gift basket with your lover's favorite things, perhaps a book, a hat, cologne, organizational stuff, candles, and more. If you want to earn extra brownie points, head on over to the undergarments section to pick up some comfy underwear for men, and perhaps a lingerie set for you. We promise it'll put you two in the mood.
Address: 9500 Gilman Dr, La Jolla, CA 92037
Phone: (858) 410-0390
Hours: Mon – Fri 7 a.m. – 10 p.m.
Sat – Sun 8 a.m. – 10 p.m.
Art
Edna Pines Gallery & Studio in the Village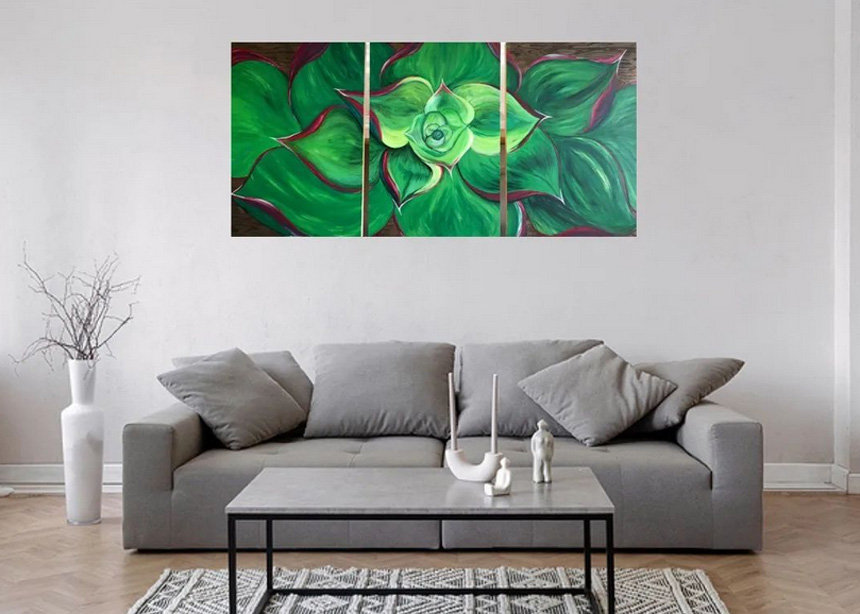 If your hubby is big on contemporary and abstract art, it's worth considering purchasing a one-of-a-kind piece from Edna Pines Gallery & Studio in the village of La Jolla. Their vibrant paintings help you tap into nature and provide a sense of calm and inner peace. Choose from a variety of their art collections such as the Religious Collection, Women Collection, Abstract Collection, or Nature Collection to find the perfect piece–it could be a great addition to his home office.
Address: 7752 Fay Ave Suite C, La Jolla, CA 92037
Phone: (858) 410-0390
Hours: Mon – Fri 7 a.m. – 10 p.m.
Sat – Sun 8 a.m. – 10 p.m.
Peter Lik Gallery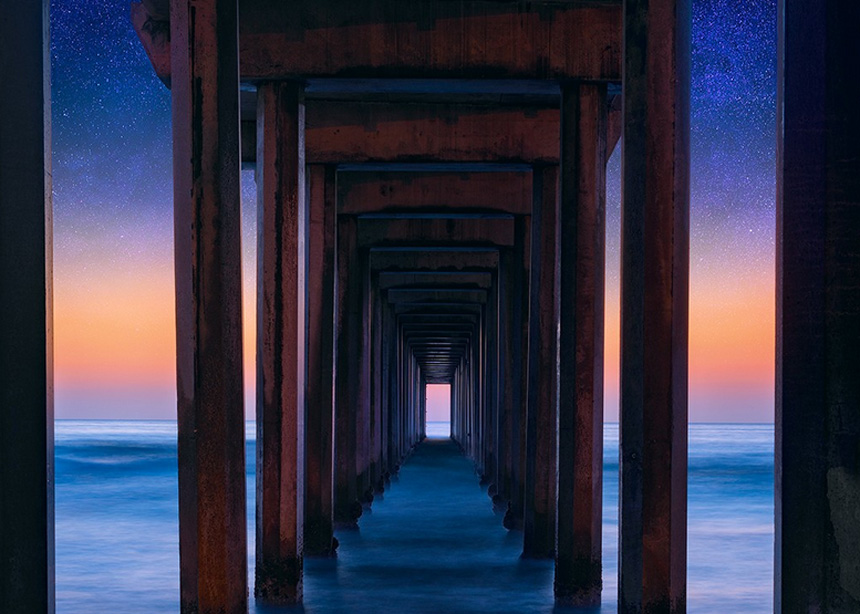 This gallery offers limited edition prints that accentuate the beauty of natural landscapes and architecture throughout San Diego. Each masterpiece has its own character that adds a burst of color and elusiveness to any room. Choose from countless fine art photography pieces that bring earth into your living space. For those who have picky partners or are clueless as to what they might like for Valentine's Day, you can't go wrong with a piece from Peter Lik Gallery.
Address: 9500 Gilman Dr, La Jolla, CA 92037
Phone: (858) 410-0390
Hours: Mon – Fri 7 a.m. – 10 p.m.
Sat – Sun 8 a.m. – 10 p.m.
Bommarito Fine Art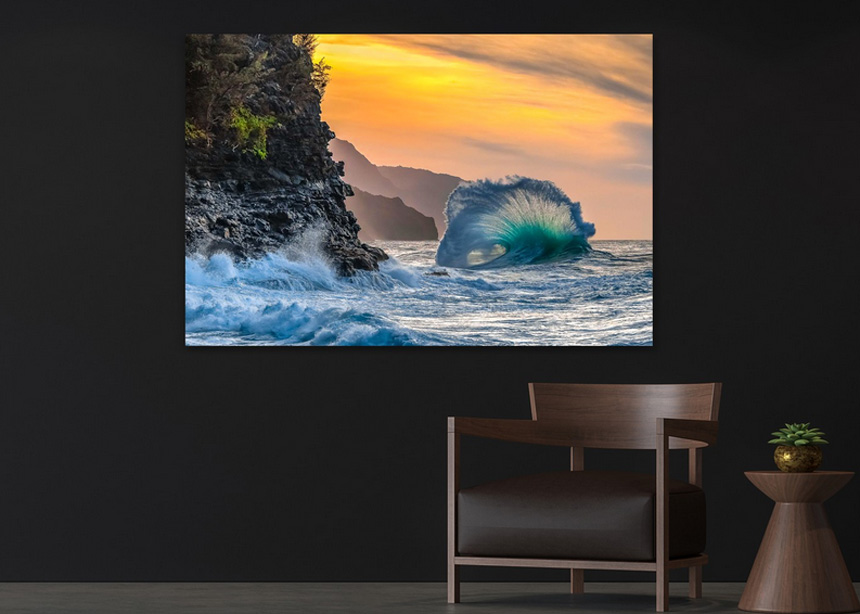 While not technically in La Jolla, we are huge fans of Bommarito Fine Art, so we felt compelled to include it in this list of gift ideas to give your man! Bommarito's captivating artwork incorporates many different materials and mediums such as metal, acrylic, canvas, and wood, featuring beautiful landscape imagery from all over the U.S. If you and your partner have a favorite place you frequent to catch the sunset, surf, hike, bike, walk, or gaze out into the distance, finding an art piece of that place to put in the home could be a special way to remember it in a new way. There are some unbelievably stunning images of sunsets within this gallery, as well as architecture and more abstract imagery.
Address: 1931 1/2 30th St, San Diego, CA 92102
Phone: (858) 410-0390
Hours: Mon – Fri 7 a.m. – 10 p.m.
Sat – Sun 8 a.m. – 10 p.m.
A Poster from LaJolla.com

Who doesn't love a good depiction of our pretty city? Lajolla.com offers a few iconic graphic wall art posters of places like Torrey Pines State Beach, Glider Port, and Wind and Sea that are a subtle yet superb addition to any home. These prints are nostalgic, and provide a pop of color that can brighten up your space. A poster from Lajolla.com is a wonderful budget-friendly gift that anyone can appreciate!
Adult Libations
Bird Rock Fine Wine
Wine, flowers, and a box of chocolates? It can't get more romantic than that! If you know your partner loves a particular wine, wine not give them a little liquid lubricant to make your special night that much more sexy? Bird Rock Fine Wine features a divine selection of wine in every price range, and Thursday through Saturday hosts wine tastings–should you like to sample and try before you buy. It truly is a pleasure to browse here, and you can get personalized advice on which wines might suit your boyfriend best simply by asking the owner, a helpful and amicable gent.
Address: 5687 La Jolla Blvd, La Jolla, CA 92037
Phone: (858) 230-6956
Hours: Mon – Wed 10 a.m. – 7 p.m.
Thurs – Sat 10 a.m. – 7:30 p.m.
Closed Sundays
Dick's Liquor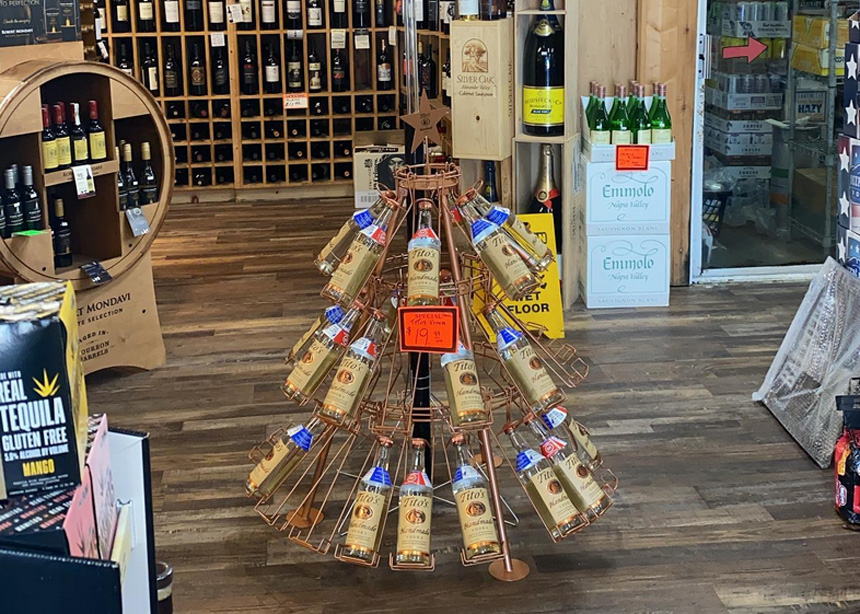 A cornerstone of La Jolla with a vast selection of whisky, tequila, rum, vodka, and every other liquor you can imagine imported from all over. Dick's is a must-stop shop if you want to get liquored up or indulge in some craft beer or wine to take with you on a picnic at one of San Diego's many scenic parks. If your partner isn't awestruck with your romantic gesture as you sip on wine from Coronado, Law Street Beach, or Kate Sessions, then it's time to break up. Just kidding, we know he'll love the thoughtful touches. If your partner is into cigars, they've got a good variety of those, too. Who knows, he might want to spark one up during sunset.
Address: 737 Pearl St #101a, La Jolla, CA 92037
Phone: (858) 459-3889
Hours: Mon – Thurs 8 a.m. – 11 p.m.
Fri – Sat 8 a.m. – 12 a.m.
Sun 8 a.m. – 10 p.m.
Cannabist San Diego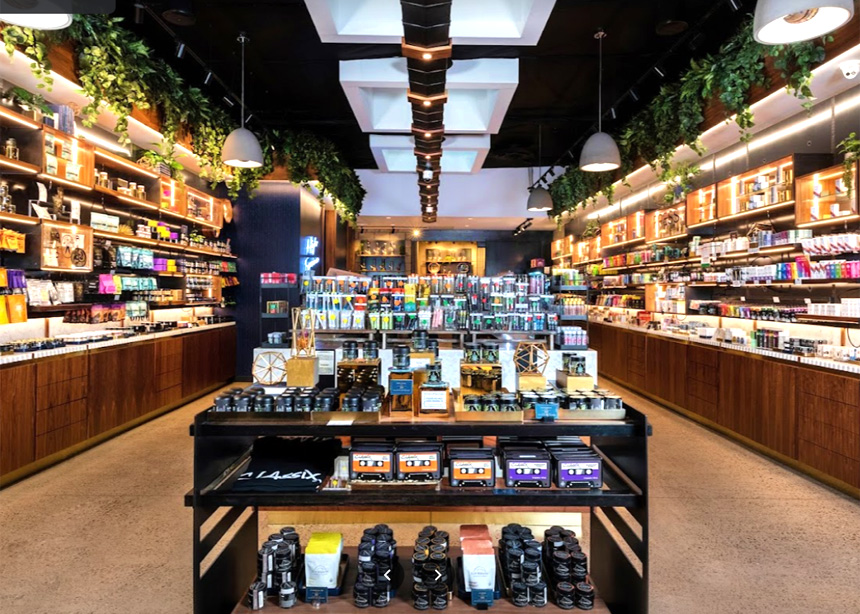 Cannabist is a must stop shop for a Valentine's Day pick me up if you and your partner enjoy getting a little high. From weed pens, gummies, wax, flower, edibles and more – Cannabist has the right gift for your man. Extracurriculars will make the special evening all the more memorable and enjoyable, and giggly, of course. Don't just settle for regular chocolate this year–upgrade to chocolate edibles for an elevated experience with your sweetie pie. This dispensary rests just south of La Jolla in Pacific Beach, and you'll be happy to know that they have weed strains specifically designed to help heighten your sex drive and get the juices flowing.
Address: 4645 De Soto St, La Jolla, CA 92037
Phone: (858) 324-5130
Hours: Mon – Fri 7 a.m. – 9 p.m.
Sat – Sun 8 a.m. – 9 p.m.
Experiences
Surf Lesson from PacificSurf.org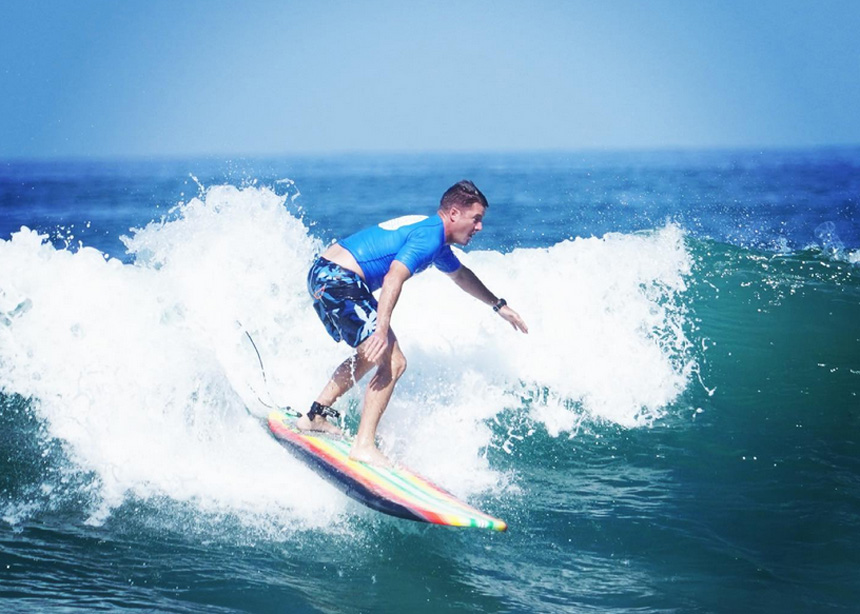 Whether your significant other has been itching to try surfing, could use a few pointers, or even if you selfishly want to get them in the water, so they can catch some waves with you, gifting them with surf lessons is a fun experience that anyone will enjoy. If he's past beginner level and just wants to use equipment, you can rent a board and wetsuit for the day and make a fun date out of it without having to drop dollars on all the gear. The other options are a package deal, a single class, or surf camp. Pacific Surf is located in La Jolla Shores.
Address: 4121 Mission Blvd, La Jolla, CA 92037
Phone: (858) 488-2685
Hours: Mon – Sun 8:30 a.m. – 5 p.m.
Full Face Shave from Prospectors Grooming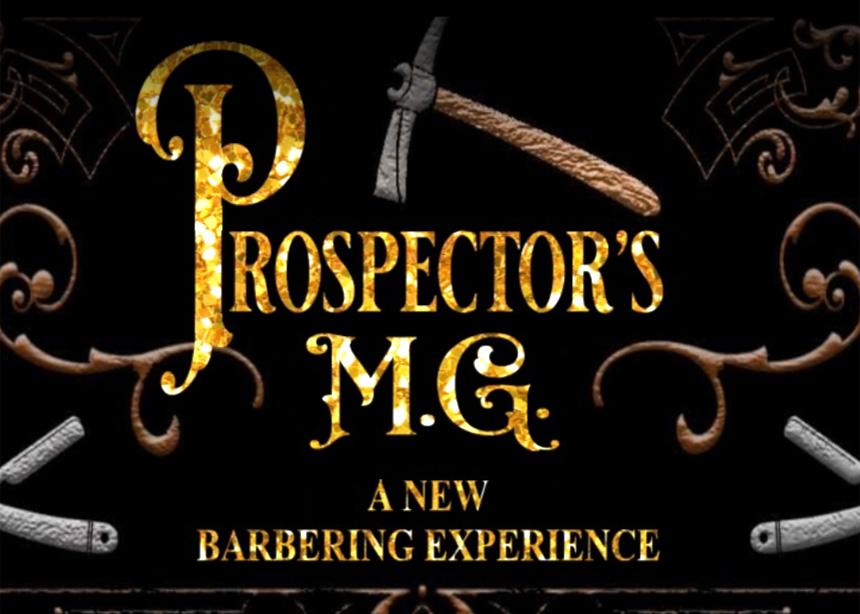 Scruff can be sexy, but so is a well-kempt man. Eliminate course and itchy facial hair by giving your partner an upgrade with aromatic shaving products–specifically designed to smooth your skin and soften your beard hair. They have a selection of combs for on the go hairstyling, as well as beard oil, aftershave, and pomade in a variety of scents. Help your man maintain his do' and keep his beard soft and kissable. While this is a gift for him, let's be honest, it's also a gift for you–and that's why we love it. Prospectors Grooming is situated on Prospect St.
Address: 1237 Prospect St Dr, La Jolla, CA 92037
Phone: (619) 636-4797
Hours: Mon – Sun 9 a.m. – 8 p.m.
Gym membership to Lifetime Fitness/Smart Fit method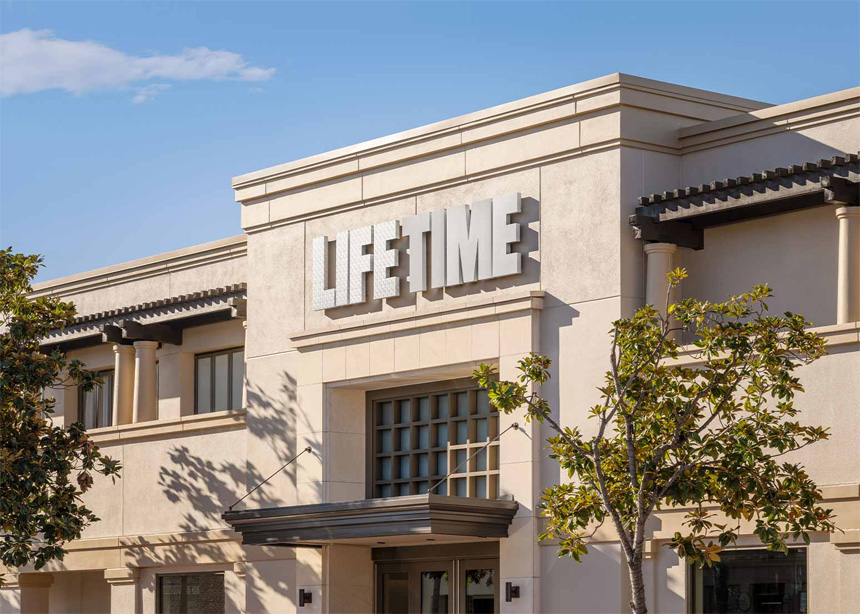 Now, let us preface this by saying that purchasing a gym membership for your partner might come off as insulting if taken out of context. If your shnookums have been expressing their desire to get more active or upgrade their gym membership, or enjoy exploring new forms of fitness, then by all means, we highly recommend gifting them with a gym membership. And what better place to do it than at Lifetime Fitness?
This state-of-the-art, massive gym has a huge weight room spanning several floors, and also offers enticing amenities. Some amenities include tons of studio classes such as cycling, strength training, yoga, a café with fresh smoothies and salads, and an inviting place to sit down and do some computer work if desired. Lifetime Fitness features air conditioning for those hot days, as well as a spa, sauna, and leisure pools for the whole family.
Address: 1055 Wall St, La Jolla, CA 92037
Phone: (858) 410-7100
Hours: Mon – Thurs 5 a.m. – 10 p.m.
Fri 5 a.m. – 9 p.m.
Sat – Sun 6 a.m. – 7 p.m.
The Golf Shop at Torrey Pines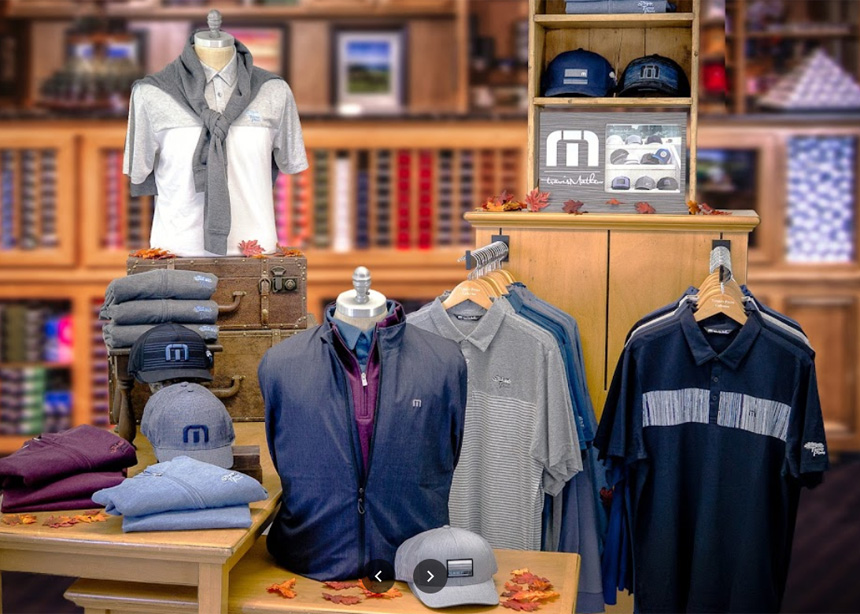 Are you and your partner avid golfers? Then it's worth considering updating some of his golf gear. The Golf Shop has everything from shiny new clubs and putters to golf bags, stylish hats to protect from harsh UV rays, fashionable golf gloves, balls, and athletic wear. Gift your partner with some new golf goodies, so they can be the flyest golfer on the course. Not sure exactly what to get? A gift certificate will suffice, so your man can pick out his own fit.
Address: 11480 N Torrey Pines Rd, La Jolla, CA 92037
Phone: (858) 452-3226
Hours: Mon – Sun 6 a.m. – 5 p.m.
Whether you've been dating for a month, a year, or decades, it's always nice to treat the person you care about with something special and thoughtful. Let them know you appreciate them and value their affection with one of these sweet gift ideas. We hope this list helps you get one step closer to finding the right present for your partner. Remember, men like flowers too! Oh, and don't forget to shop our specialty shop, where we've curated the very best Valentine's gifts for men just for you!