La Jolla's Top 5 Hotels: Why to Book Now!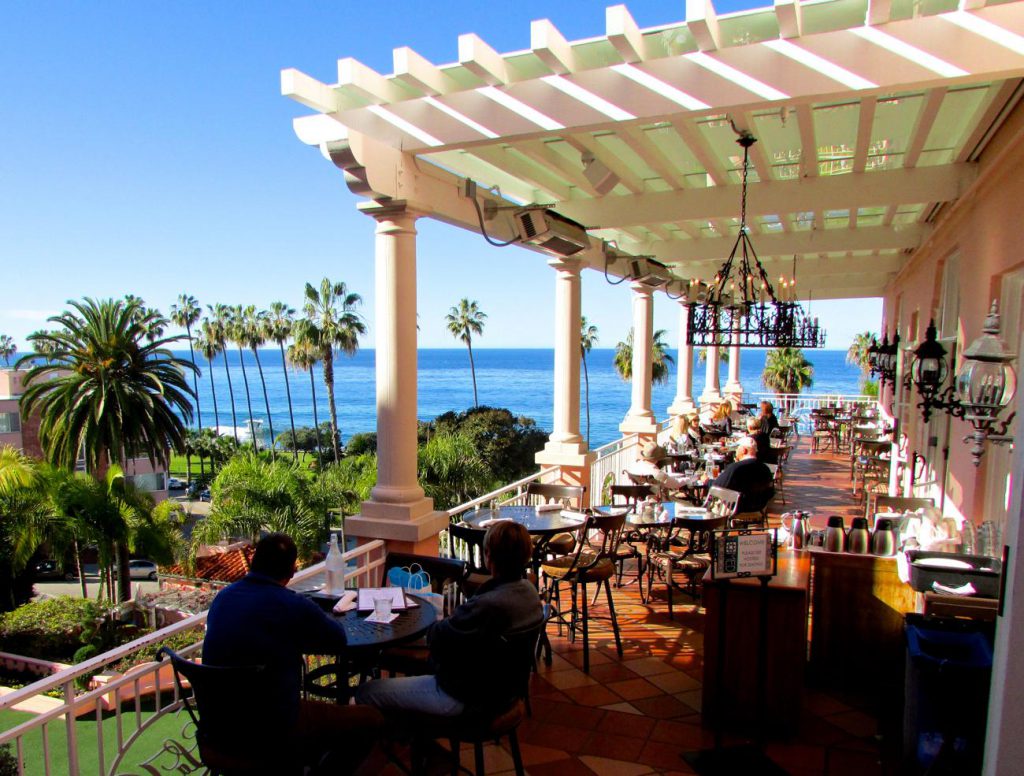 Book at one of La Jolla's Top 5 Hotels
You already know La Jolla has a lot to offer. Now, you're trying to decide which hotel here will maximize your experience. With all the great options, it can be hard to pick. We've narrowed it down to the top 5. Here's why they made the list:
Grande Colonial
Built in 1913, the seaside Grande Colonial is the oldest hotel in all La Jolla. Its rich history can be felt the moment you walk in. You'll see the original fire doors on each level and black and white pictures showcasing natives and their lifestyles over the last 100 years. And don't be surprised to see faces you recognize.
For example, legendary actor Gregory Peck has roots here. His father was the much loved pharmacist of the popular pharmacy next to the hotel. His son, Gregory, grew up to co-found the famous La Jolla Playhouse.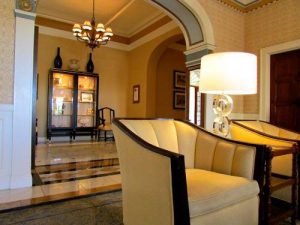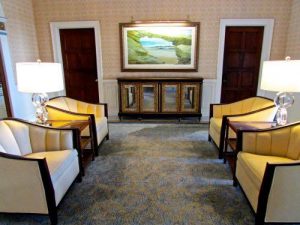 Whenever his Hollywood friends came to town, he hosted them here at the Grande Colonial, enabling them to take in the seaside between performances at the Playhouse. Experience this historic landmark for yourself, whether for a trip based in business or pleasure. Its six meeting and conference rooms are the perfect place for productive gatherings. The glass windows and doors allow the sunlight to stream in on the gold and blue decor. Windows face to the streets of the lovely La Jolla Village or the ocean itself; there's truly no inspiration like the waves of the Pacific.
Interestingly, the original hotel building is not through the main doors you walk into now. The original was put on wheels rolled slightly down the hill; it's been housing guests at that location ever since the new front building was constructed. Just behind here are two buildings that house suites and open to an inner Spanish-style courtyard.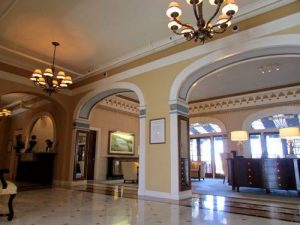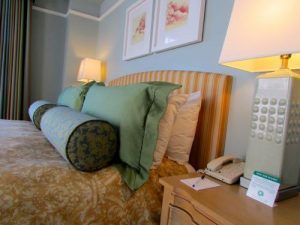 Because this holds the ambassador suite, named for the Ambassador to Italy who was a co-owner of the hotel, its often the room to host brides getting ready for their big day or CEOs of influential companies; these suites are truly the perfect venue for wedding parties, family reunions and corporate retreats.
For the ultimate business retreat experience, the Loft room at the top is the perfect meeting spot. It holds food and drink amenities, a television screen for opening PowerPoint presentations, and an attached patio that opens out to overlook the ocean.
Its difficult to determine what one loves best about this hotel, the fact you can hear stairs creak with history and see original flooring still strong after 100 years…or the restaurant. The Nine-Ten restaurant is not simply good; its nationally acclaimed.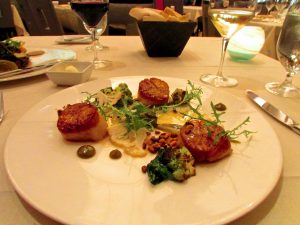 The head chef, Jason Knibb, has received many awards and honors, just a few being named "Best Chef in San Diego" by San Diego Magazine, deemed "Rising Star Chef Winner/StarChefs and was even asked to be on the famous show, Iron Chef. Each meal there is exquisite, so much so that it deserved its very own blog. Prepare to have your mouth watering. Imagine yourself ordering with our blog: Nine-Ten Restaurant: Why it's a Ten Every Time.
Pantai Inn
The Pantai Inn allows you to visit Bali without even leaving the country. This calm, meditative space gives guests the chance to truly rejuvenate. Walk into the main lobby and find refreshing, fruit-filled water, robust coffee and treats to enjoy on the outside patio overlooking the ocean spread before you.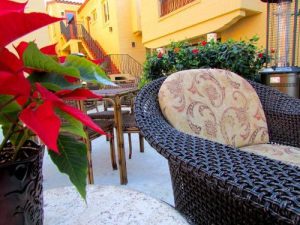 For a more exclusive experience, head to your own luxury villa or suite and enjoy the view of the ocean from your private space. Each accommodation incorporates art and decor from Bali with modern luxuries, the South Shore Villas offering a slightly more upscale space than the more casual North Shores Villa accommodations. No matter which villa you stay in, the atmosphere truly comes alive at night; the bonfire pits are set alight and their glow creates a magical end to your day.
La Valencia
Nestled in the heart of the La Jolla Village is the grand, pale pink beauty that is La Valencia. Walk past the outdoor patio and be welcomed inside by the charming, understated decadence of the main floor. This European-inspired hotel has beauty and amenities that make you never want to leave.
Whether you're staying in their Village, Vintage or Classic accommodations, enjoy the hand painted murals, fresh flowers and outdoor seating with dream-like ocean view. When you find yourself desiring a gourmet meal or a good drink, head to their Cafe la Rue bistro or La Sala lounge with live music. Enjoy an all-inclusive stay by having spa treatment inside your very own room or grab a towel and stroll down to La Jolla Cove to enjoy the water. After you've taken in the sand and sea lions, head back towards the hotel and savor the surrounding downtown. With countless shops, art galleries and one-of-a-kind jewelry shops, you can be sure of constant delights and surprises.
Estancia Hotel & Spa
When one thinks of Estancia, one has immediate images of fresh flowers, deep-tissue massages and relaxation. Whether you're traveling from afar or seeking a staycation, this is the place to go for an all-inclusive getaway.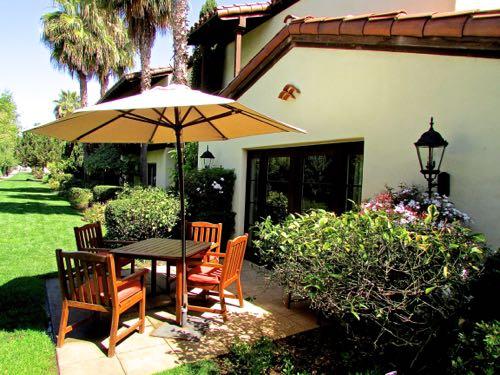 With all the amenities they have to offer, you truly never have to venture outside of the resort. Take a break from the stress of day-to-day duties through massage, facial, manicure and pedicure treatments of the acclaimed spa. Step into the steam room and wade into the saltwater whirlpool for deep cleansing and rejuvenating. And don't worry about sitting about all day. If you like to move around, its easy to break a sweat with their pool, whirlpool and fitness center.
Planning a corporate retreat? Combine business and pleasure by alternating between work and play. With high speed internet, daily newspapers and dry cleaning services, you can have your cake and eat it, too. This can be literal if were talking wedding cake; Estancia is a high-demand wedding venue. Brides, grooms and their family & friends praise it for its personalization, organization and true care and attention that lead to unforgettable wedding celebrations.
The Lodge at Torrey Pines
If you relish golf, this is the ultimate hotel for you. It overlooks the famous Torrey Pines Golf Course, where stars like Tiger Woods have played some of their most historic games. This hotel takes this timeless sport and pairs it with amenities that take things to a whole new level. And if golf doesn't tickle your fancy, no problem.
Theres more than enough entertainment with the the spa, dining and accommodation perks. The Northern European feel of this resort evokes feelings of Ireland and Scotland; you'll be greeted by doormen in traditional Scottish kilts and looks at the rolling green hills while seated by large mantels and fireplaces. Whether you're here for a wedding, corporate retreat or staycation, its an appropriate place to cheers with Guinness or cheers with whiskey!