La Plaza Shopping Center Welcomes 3 New Tenants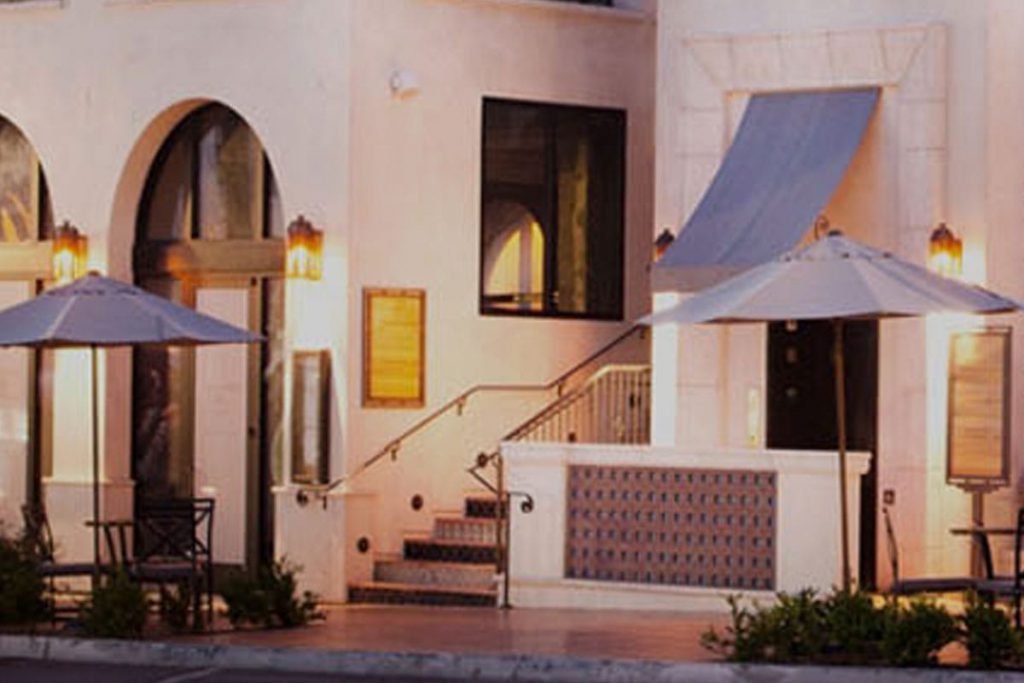 La Plaza, La Jolla's new premier shopping center, is already a fantastic place to shop and dine. But wait…looks like the experience is about to get better. La Plaza La Jolla is introducing 3 new tenants:
Azzurra Capri
Kenneth Barlis
Le Petit Bistrot
What is it that each of these has to offer?
For Shoes that Really Sparkle: Azzurra Capri
This Mediterranean-inspired sandal brand and boutique, Azzurra Capri, has its flagship store in San Diego's Little Italy neighborhood. Not that I mind venturing into SD's marvelous Italian neighborhood (#espresso #pastries), but it's going to be wonderful to have this unique boutique right here in La Jolla; it'll be the perfect bridge between the North County client base and the current San Diego store.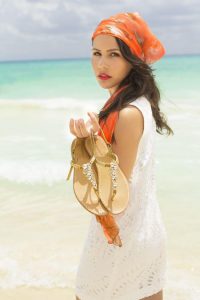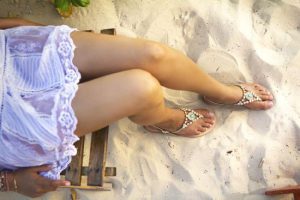 Azzurra Capri will be proud to host its namesake signature Italian handmade leather sandals. Created by owner and designer, Diana Carolina, she started designing these sandals when inspired by a trip to the Emalfi Coast of Italy. Now, everything that goes into the shoe, even when custom made in the store, is straight form Italy. These beautiful sandals are sold around the world and are trademarked by dazzling Swarovski crystals — certified, of course.

Wedding Bells Anyone? Kenneth Barlis
Tying the knot soon? Or know someone who is? If so, look no further than Kenneth Barlis, San Diego's ultimate luxury formal and bridal wear designer, for wedding dress and accessory needs.
Barlis' work has been shown internationally and been featured in top fashion magazines like Vogue Italia. Look forward to garments and pieces featuring his signature intricate layering, detail and use of natural materials.
Get a feel for his fashion and style from the Kenneth Barlis Instagram.
For Truly Authentic Parisian Cuisine: Le Petit Bistrot
My favorite thing about Paris, without a doubt, is the endless supply of plazas and sidewalks lined with outdoor cafes. I'm excited to say that, thanks to this new La Plaza bistrot, I'll no longer have to jump on an airplane to experience this French phenomenon.
Guest chef star, Gérard Chauvet, and his sous-chef (and son-in-law), Pierre-Olivier Dedieu, are bringing France to us right here in La Jolla through their cooking. The visionary behind it all, Eric Le Glass, promises that Le Petit Bistrot will be a traditional French Bistro with strong roots in Parisian cuisine. It'll be the very first one in California, featuring items from already established restaurant menus and brand new dishes.
The breakfast menu will include classic French items like fresh croissants and decadent crepes. For lunch and dinner, we can look forward to dishes like French Onion Soup, Escargots a la Bourguignonne and Duck Confit et Pommes Salardaises.
I'm particularly excited about the design and ambience. Diners will actually be able to view the dishes being prepared via an open kitchen. In my humble opinion, dining is all the more fun when we can see the process behind the meal.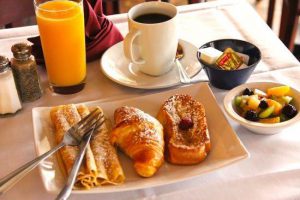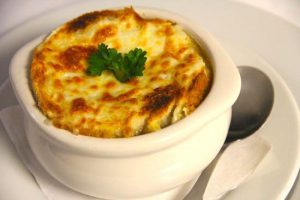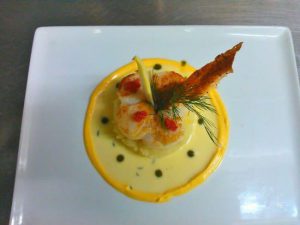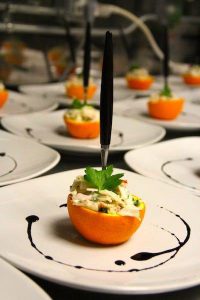 La Plaza: Learn More & Get Connected
Learn more about this luxury destination shopping center at our page: La Plaza: The Most Anticipated Venue of the Year.
To get updates on openings and see some afternoon inspiring pictures, make sure to get connected with La Plaza on their Facebook, Twitter (@LaPlazaLaJolla) and Instagram(@LaPlazaLaJolla).