La Jolla Shopping
Grab your purse and some good walking shoes! From original vintage apparel to high-end urban furnishings for your home, you'll love all the hidden treasures La Jolla shops hold (not to mention the stunning La Jolla Cove or ocean view).
There almost too many stores to name, so let's break it down by area.
Whether you check out only one or multiple of these spots, you'll be getting a great La Jolla shopping experience!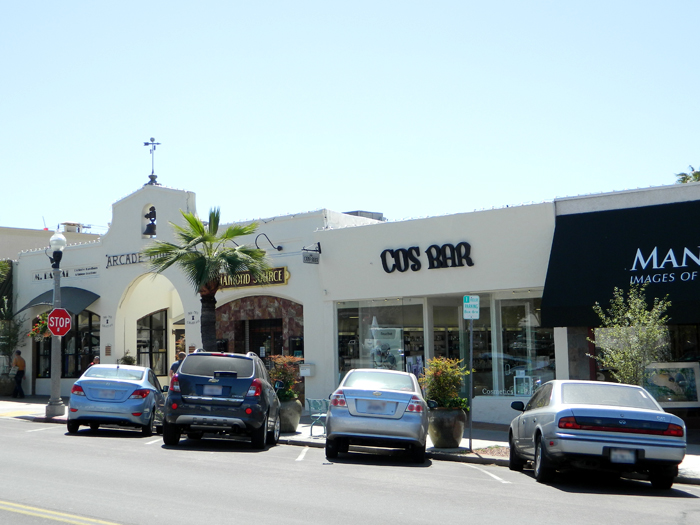 Girard Avenue & Prospect Street: The Heart of Downtown La Jolla
Located right next to the beach in downtown La Jolla, and this area is known for its mix of unique boutique shops, mall stores, and higher-end establishments like Cartier.
You can window shop for fun — the cute storefronts and picturesque sidewalks make for a lovely stroll — or dive right in to purchase your treasures. Prospect St boasts several different kinds of shops, while Girard is home to trendy, upscale boutiques like Francesca's.
If you need a break from browsing, there are plenty of cafes and restaurants sprinkled amongst the shops to grab a quick bite.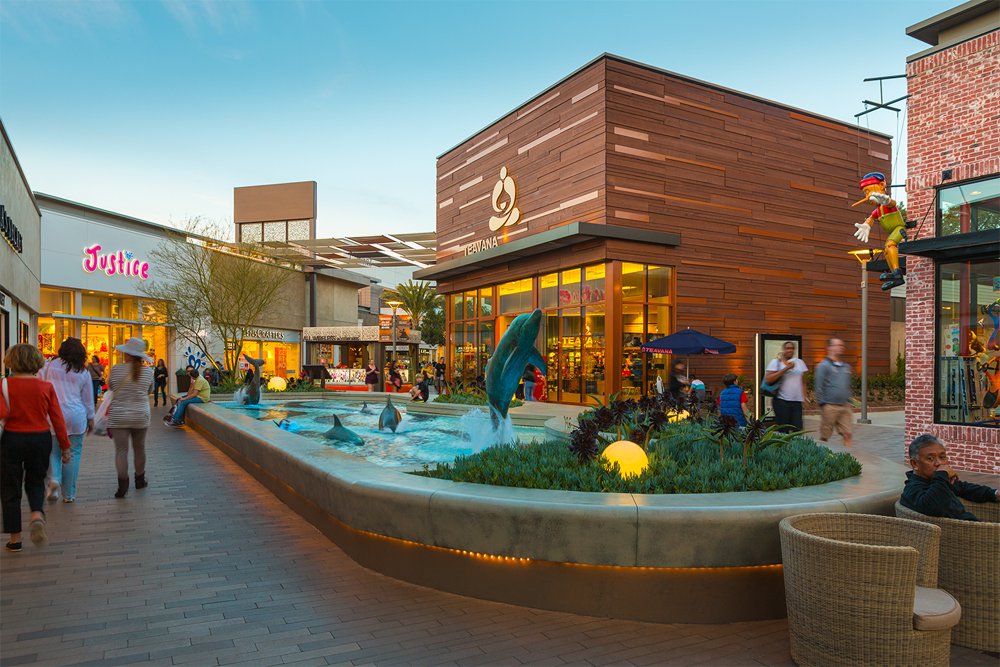 Westfield UTC: A truly trendy outdoor mall
Though not located directly in downtown La Jolla, Westfield UTC is about a 15-minute drive from La Jolla Village Square and is more of a traditional mall/outdoor shopping center atmosphere; albeit a bit more upscale!
The entire mall has recently undergone a complete renovation, and is now more luxe than ever: you'll find high-end department stores like a two-story Nordstrom (part of the recent renovation), Tiffany & Co, Zara, Michael Kors, and Anthropologie, all mixed in with smaller-scale shops such as Abercrombie & Fitch and Vans.
This shopping center also boasts a full ice rink, an ArcLight Cinemas movie theater, an Apple Store, and a 24-Hour Fitness all on site. There are dozens of brand-new restaurants, including both fine dining and quick cafeteria-style eateries. Come here and spend the entire day — there's plenty to do!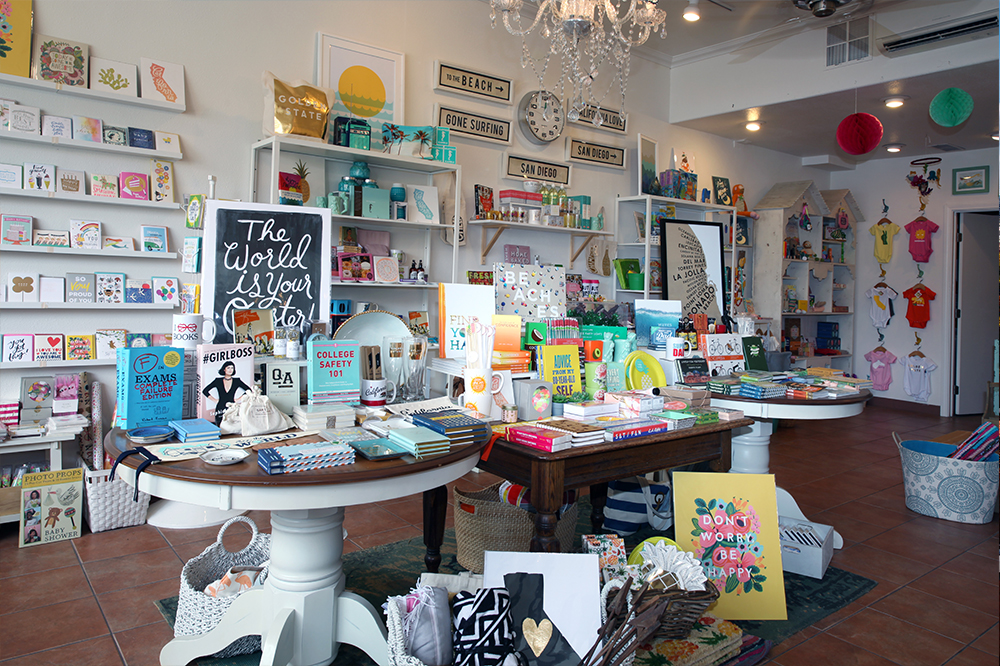 Shops on Ivanhoe
This small business area in downtown La Jolla has an intimate neighborhood feel, where fellow owners wave and greet each other by first name.
Shopping locally not only supports these small businesses and boosts the local economy, it guarantees you'll be sporting or gifting something truly unique!
As these shops like to say, "Local is the new black." Get a feel for this area yourself and check out their Instagram account!
The shops on this street include Hi Sweetheart, a cute gift boutique; Swoon Collection, a trendy clothing store; Barre59, a workout studio; Sicilia Bella, a yummy Italian cafe; Contemporary Arts Gallery; and Naturale Beauty.
It's an eclectic mix of stores and restaurants and a fun place to walk around and spend an hour or two.
After shopping, it's a short walk down to La Jolla Cove or the Children's Pool to finish off the day with sunset at the beach.
La Jolla Design District
The beauty of La Jolla can't help but spark creativity and inspiration.
The design district of Herschel Avenue and Girard Avenue represents the best of La Jolla's premier design minds and venues.
You'll find full-service design boutiques and niche spots to let you tailor your home, furniture and other design needs to your dream specifications.
It's a wonderful mixture of vintage, antiques, and trendier new spots; there's truly something for everyone!
La Plaza La Jolla
La Plaza, a gorgeous open-air shopping destination in La Jolla, was recently renovated and now features incredible ocean views from the top floor plus dozens of boutique, trendy, and upscale shops and boutiques.
If you get hungry while you shop, there are also plenty of restaurants (our favorite is definitely Catania!), a juice bar, and a coffee shop. La Plaza has a Moroccan/Spanish theme, and is definitely worth browsing during your La Jolla shopping excursion!
Also nearby is The Shoppes at La Jolla Village Square (just a few minutes drive from UTC), and also boasts several cute shops and restaurants.
Regardless, whether you're on Prospect Street, checking out La Plaza La Jolla, or browsing Girard Ave., you'll find all types of shops and boutiques to fit your La Jolla shopping needs!