Visit Legoland Near La Jolla, CA

A Little Lego History
Denmark revolutionized the world when, in 1958, it invented the building block that took us all by storm…the LEGO! Years later, this brick inspired one of San Diego's top attractions, LEGOLAND. Located in nearby Carlsbad, this family-friendly location has you leave in the mood to build something. Though kids and adults alike can find fun here, the park is heavily geared towards children, and you'll see the main demographic is kids under 10 years of age.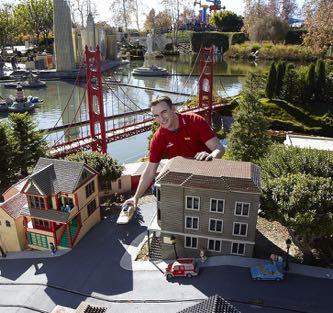 What to Expect
LEGOLAND is full of miniature worlds that have been carefully constructed by top LEGO building masters. As you explore the sites like miniland USA, you'll feel tall and mighty next to 7 miniaturized areas of the United States that Legoland has created. Look down upon Las Vegas and stand at the same height as New York City!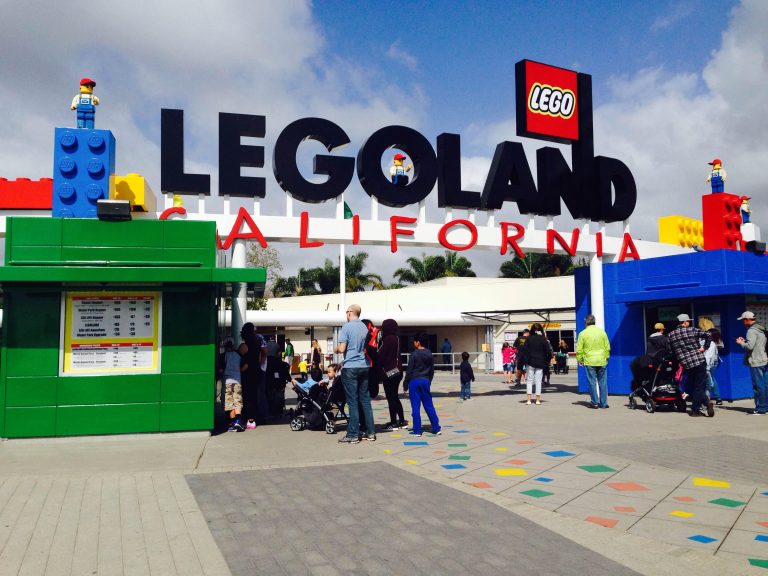 Next, head to the Imagination Zone for a curious, thought-provoking environment. This is where kids can unleash their creative minds and make LEGO creations of their very own.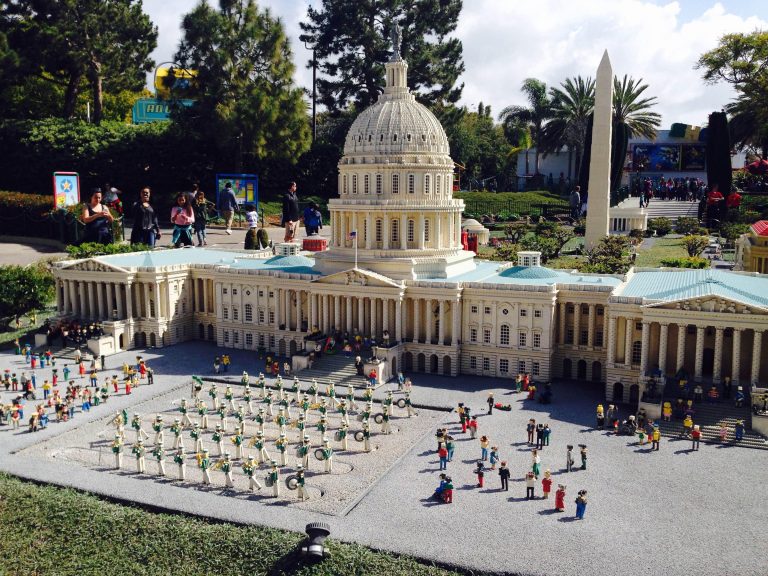 Add some thrills to your day by hopping on one of LEGOLAND's rides. Each of the rides have different height requirements, so make sure to look at the requirement before going on. This save potential grief for a youngster who waits in the entire line, only to find out upon boarding that he or she cannot get on!
dd On Adventures
LEGOLAND has a full water park and aquarium world connected to it! For an additional cost, you can add tickets to these venues on to your general admission ticket.
The LEGOLAND Water Park has play areas for little ones, sweet slides, loop-filled rides and an awesome wave pool! It is the perfect way to help your kids cool off after hot hours spent walking Legoland.
The SEA LIFE Aquarium is a great way to combine the greatness LEGOLAND and the pleasures of nearby SeaWorld in one visit! Although much smaller than the vast aquatic park, here your kids can also experiences jellyfish, stingrays, various types of fish and sharks.
How to Prepare
The earlier you buy tickets, the better. The amount you pay at the park, the day of your visit, will be much higher than if you purchase online a week before. It's also good to note that this park is incredibly popular and gets especially busy on weekends on holidays. If it's at all possible, try to come Monday through Friday. If you do attend one of these busier times, be especially conscious of time management. The most popular rides have lines that grow longer throughout the day, so you'll want to hit those first.
Outside food and drink is not technically permitted within the park, however, we will note no security typically inspects incoming bags or backpacks. The wide variety of food within the park makes sure there's a little something for everyone. You can find snacks that are more upscale than the typical theme park, such as apple fries, and restaurants serve options that cater to many dietary needs. You can find meals that are vegetarian, dairy free, egg free, gluten free and nut free!
Holiday Events
LEGOLAND loves to honor the holidays with special events and treats. In October, visit the park the few weekends before Halloween for Brick-or-Treat. The park is closed from 5 — 9 pm to make it exclusive for this event where they give out candy, healthy treats and, best of all, LEGOs!
During the winter holiday season, come check out Winter Nights & Snow Play. At this event, you can play in snow for free, tube down winter slides and, for an extra cost, go ice skating!
In Conclusion
For families with young children, LEGOLAND is an ideal full-day destination. Children are guaranteed tired for bedtime and, if you live in the area, can come year round with purchase of an annual pass!