Love Good Grub Shamelessly? The Promiscuous Fork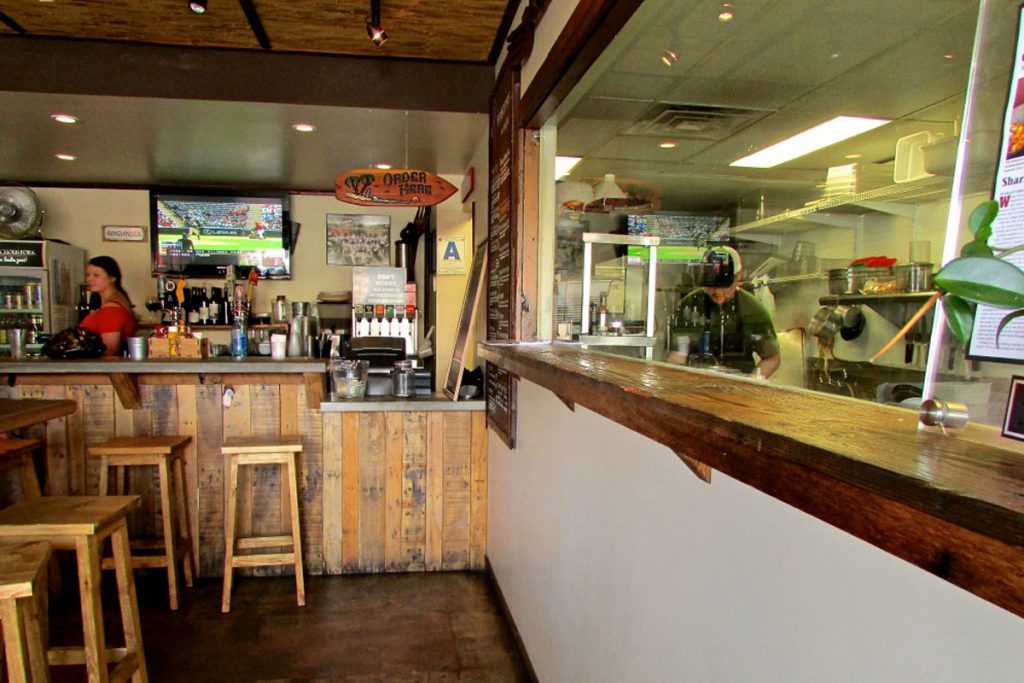 Love Good Grub Shamelessly? The Promiscuous Fork
The name in itself is enticing; it's not often you hear an eating utensil described as shameless. But hey, why only try one standard food option when you can let your fork dive into multiple ingredients and plates to keep your taste buds exhilarated?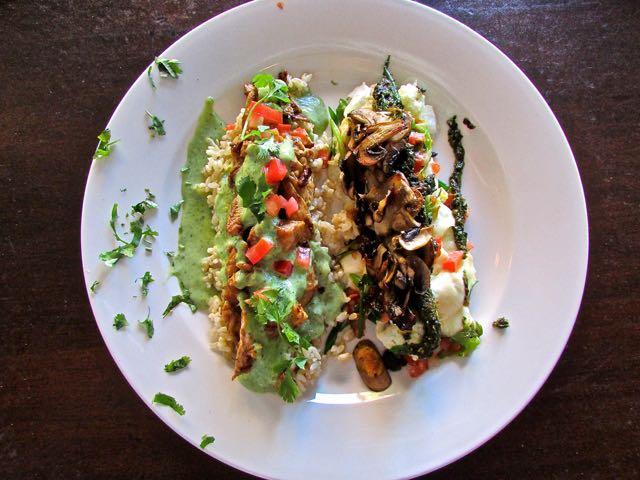 The Promiscuous Fork co-owner Craig Sewall says this spot started as two trailers he had for catering parked outside his home in La Jolla. When a spot nearby became available for lease, he took a leap, buying and completely transforming the space. When he opened up this initial Promiscuous Fork La Jolla location, he filled a niche the community desperately needed. A real neighborhood spot with a casual, down-to-earth, high-five your neighbor vibe and amazing food. Because even though it's laid-back, this La Jolla restaurant serves high-quality grub that pleases the most passionate of foodies. Here are some such items.
Blackened Salmon Tacos
The San Diego and La Jolla area is famous for fish tacos. Beer battered. Grilled. Mahi-mahi. Cod. If you enjoy these standard, much beloved-varieties, try a whole new take on this south-of-the-border inspired dish with the blackened salmon tacos. Spiced up with cajun seasoning, your taste buds are then given an opposing treat with a lightly sweet sauce that's lightly poured on top. This savory salmon is then covered in thinly sliced cabbage and placed over 2 corn tortillas. Yum.
Lamb Lollipops
This is the head chef's favorite item on the menu. Actually, it's many regulars favorite item on the menu! When brought out of the kitchen, the wonderful aroma alone makes that easy to believe. They've tried a variety of lamb sources and find this is the best, top-of-the-line meat for their customers. Each of the pops is prepared cajun spices, a mixture of taste-bud favorites like garlic, onion, rosemary, cayenne pepper and thyme. Once cooked, the pops are drizzled with a balsamic glaze that adds a hint of sweet to contrast the spicy heat. Served with a side of rice, you'll never hear the word "lollipop" the same again.
The Hippie
There are a lot of great salad options for herbivores, don't get me wrong, but vegetarians often want for something heartier. Say hello to The Hippie. This merging of sandwich and burger is packed with ingredients to satisfy the most passionate of meat lovers.
Rather than choosing between a veggie burger of portobello mushroom for the the base, here you get both. You'll find a grilled portobello mushroom and black bean patty that's of the Promiscuous Fork's Craig Sewall's own invention. Sandwiched between these patties are plenty of alfalfa sprouts and tomatoes. The multi-grain bread holding it all together is not only toasted on both sides, but has pesto thickly spread across the inner side that's to die for.
Make a Day out of It
If you eat here (at 6984 La Jolla Boulevard) and are deciding what else to do, we definitely recommending hitting nearby Windansea Beach or exploring the entire of La Jolla's nearby Bird Rock neighborhood. Check out an itinerary of activities to do there at Itinerary for Your Day in Bird Rock.