May 2021 Real Estate Recap: LaJolla.com's Top 5 Homes Sold within Our Jewel By The Sea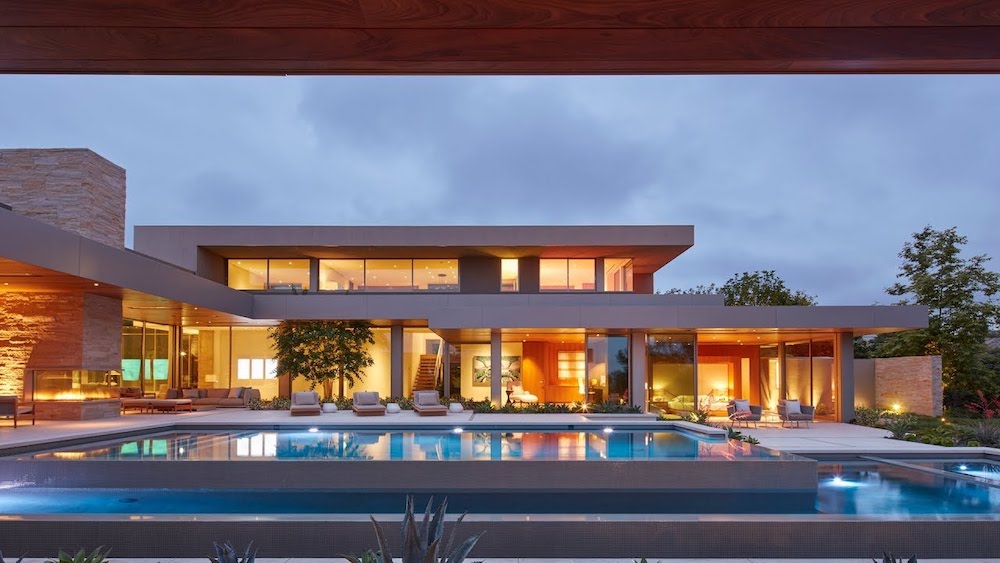 These five homes sold in La Jolla in May 2021, with prices ranging from $3.4 million to over $18 million. Many La Jolla homes sold in May but these are the ones that caught our attention the most.
#5 – A Modest Property… One Block from the Ocean ($3.4 million)
What does three and a half million dollars buy you these days in South Birdrock? How about 4 bedrooms, 3.5 baths, and a decent garage on a cul-de-sac lot located a stone's throw from the ocean? Oh, and you can stand at the end of your driveway and see the turquoise water of the mighty Pacific on your stroll east to La Jolla Blvd before deciding between Oscars & West End or Beaumonts & LJ Crafted Wines. If anything, the new owner could make this a fabulous La Jolla AirBNB should they decide not to move in full-time.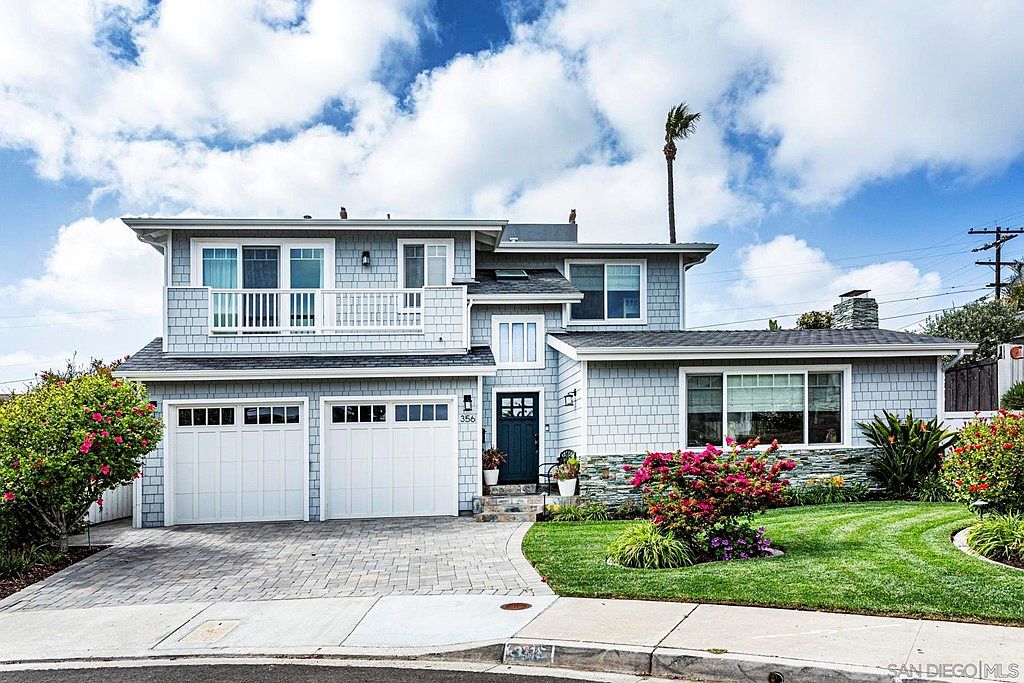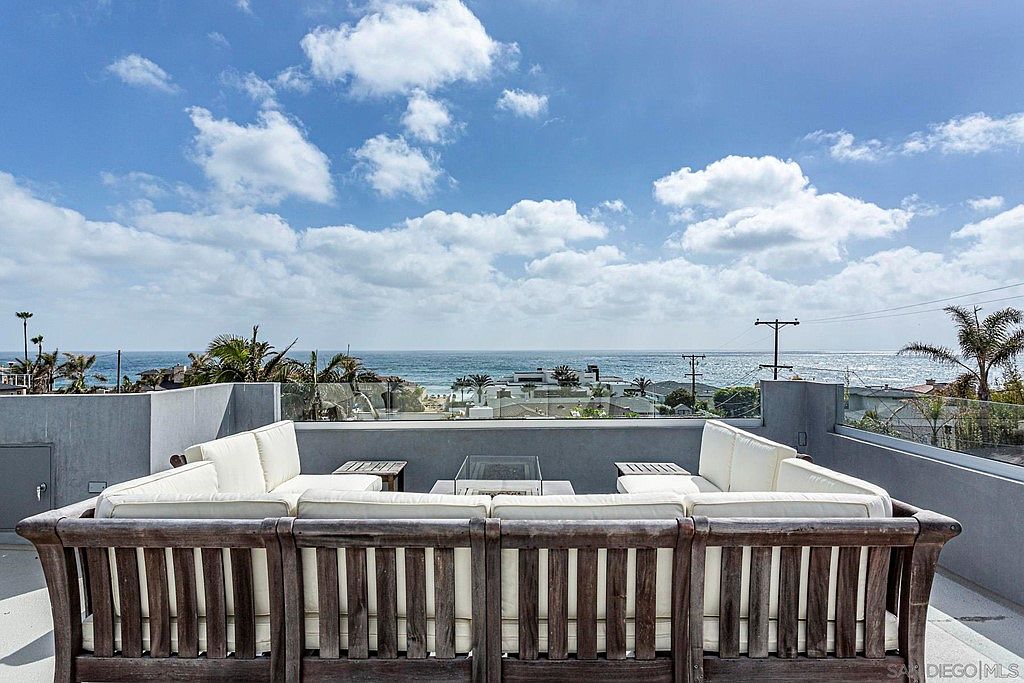 Naturally, there will be a modern kitchen with gourmet countertops, upscale appliances, and recessed lighting. The downstairs floors will be opulent, too–maybe a specific type of oak that exists in moderately limited quantities.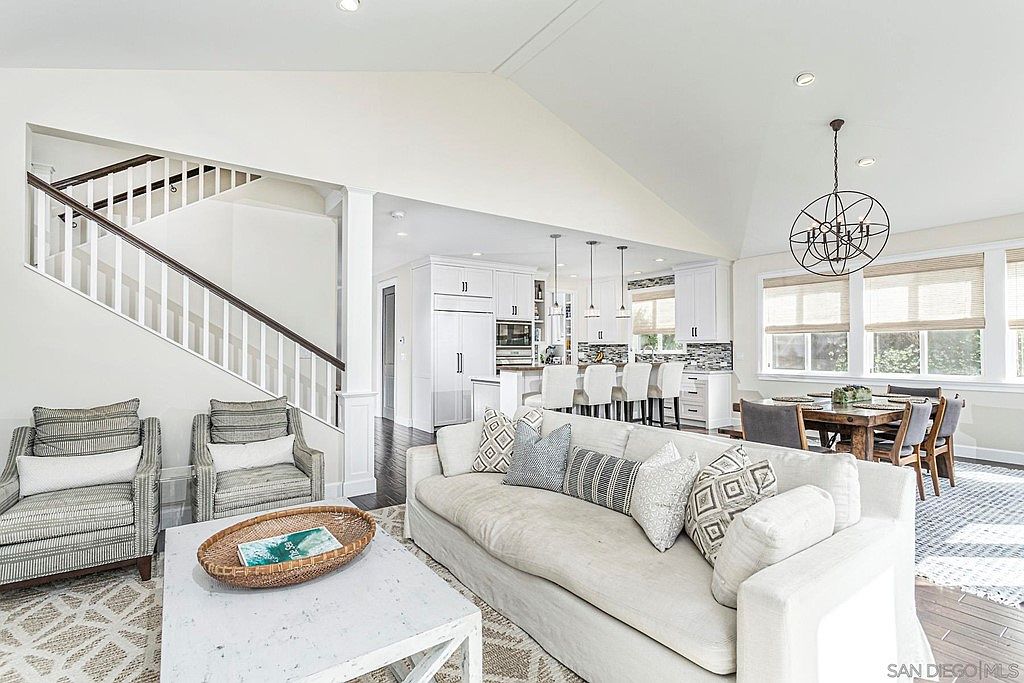 You'll have built-in bookshelves and a working fireplace, a cute lawn with mature landscaping, and all the general amenities of someone who can drop a few million bucks on a house. But the cherry on top is a rooftop lounge with a spectacular ocean view. Not only can you relax after a long day, but you also get to make all of your friends and family members jealous. (356 Bandera St.)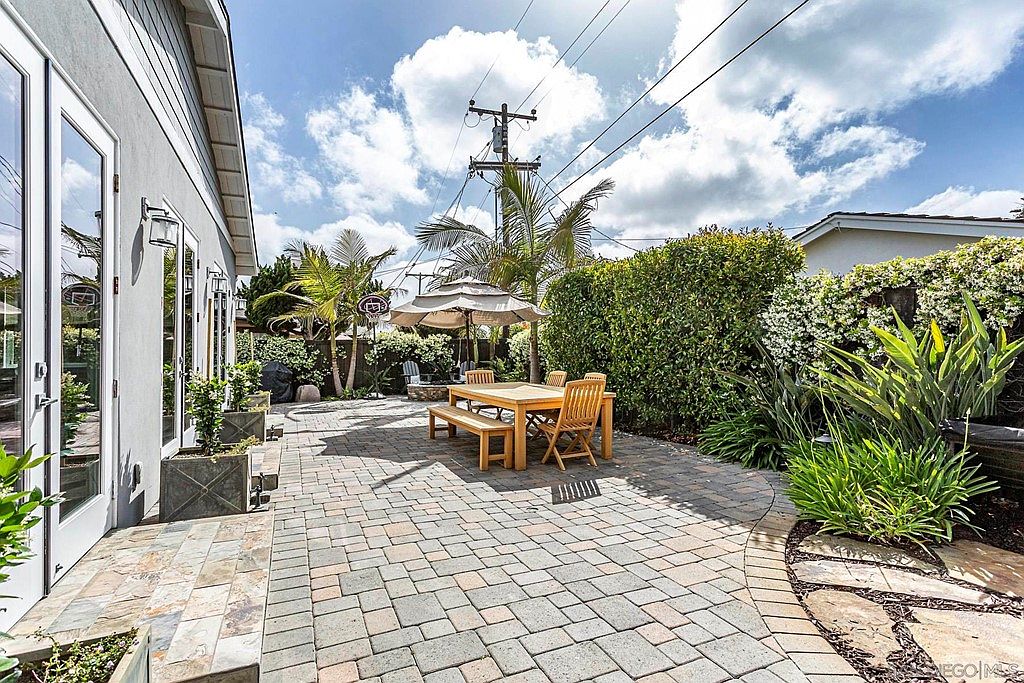 #4 – Modern Architecture with Rooftop Views ($4.7 million)
But what if you can afford to spend closer to $5 million when you're buying a house? This is where it really starts to get interesting….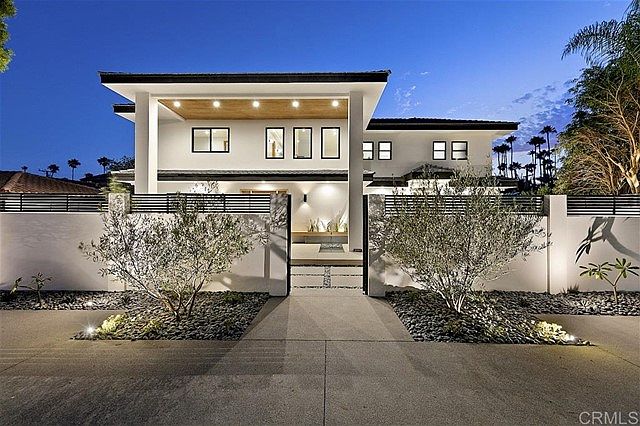 The architectural style of your home becomes more modern–or, as the real estate brochure said, "funky." And remember that rooftop lounge with a view of the ocean?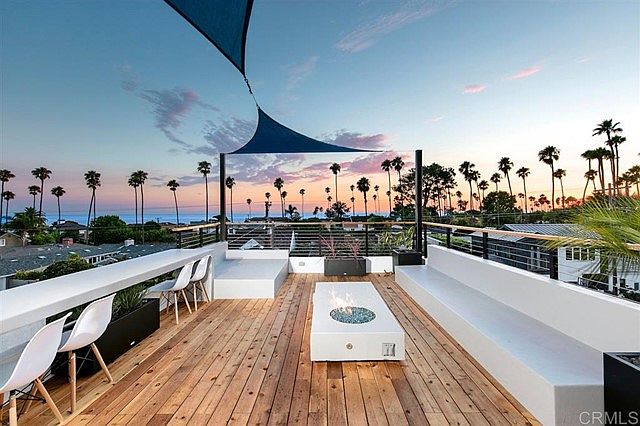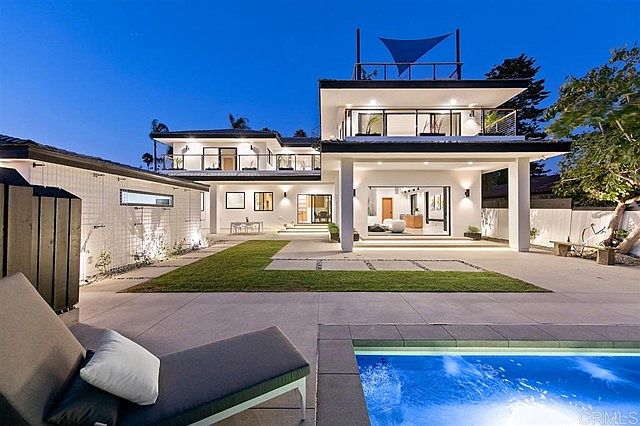 At this price point, it starts to look like a place where models come on sunny days to have their pictures taken. This particular home, which closed at $4,793,879, features 5 bedrooms, 5 baths, over 4,000 sq. ft., and an in-ground spa. It's an entertainer's dream, as they say on real estate shows. (6052 La Jolla Blvd.)
#3 – Stare at the Ocean from Your Infinity Pool ($6.2 million)
Welcome to Tuscany, by way of La Jolla. That's not the Mediterranean you see, it's the Pacific!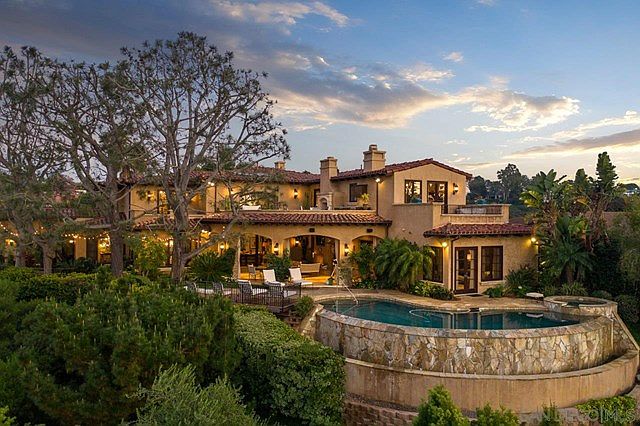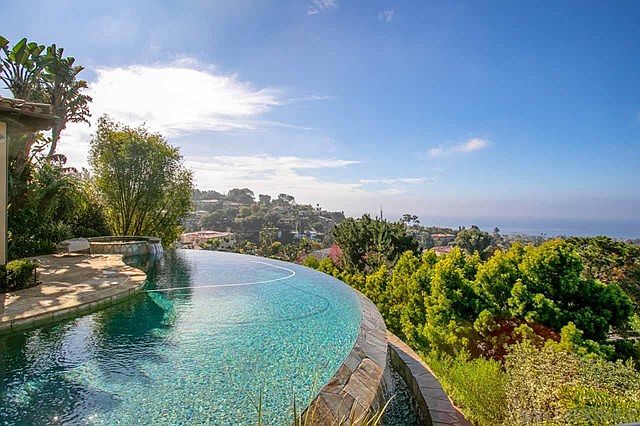 You'll know you've arrived when you have more bathrooms than you do bedrooms. This 6 bedroom, 7 bath home has over 8,000 square feet (that's the size of more than 9 one-bedroom apartments in San Diego), and it looks like a proper villa with a built-in theatre.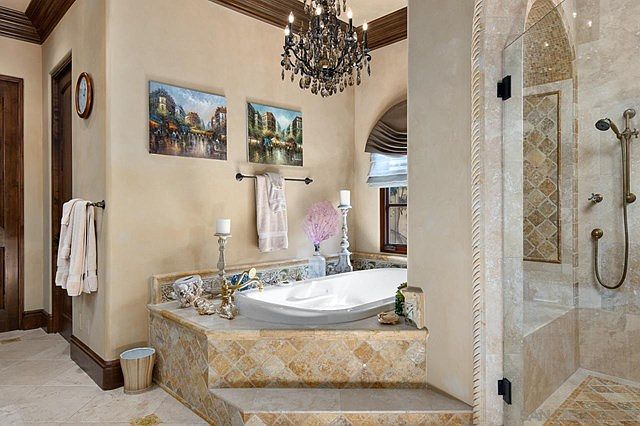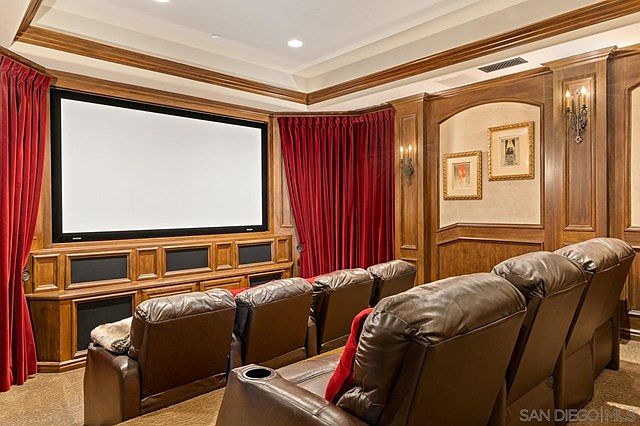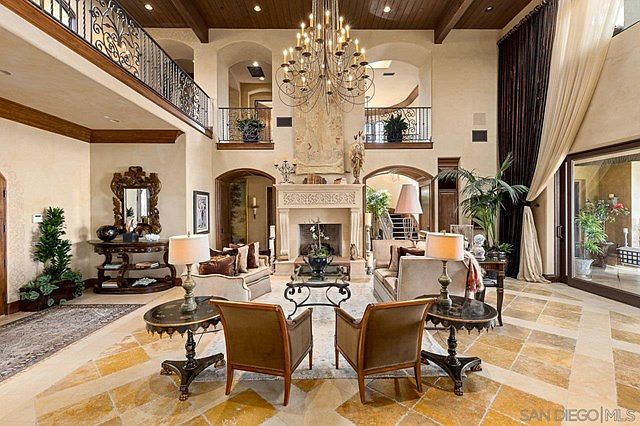 You don't have to go up to the roof to see the ocean, either. This home features panoramic views, an infinity pool and spa, dual master suites, a gym, a wine room, two home offices, the finest in kitchen appliances, a guest suite with kitchenette, and a 3-car garage ready to charge your Tesla Model S. (1904 Estrada Way)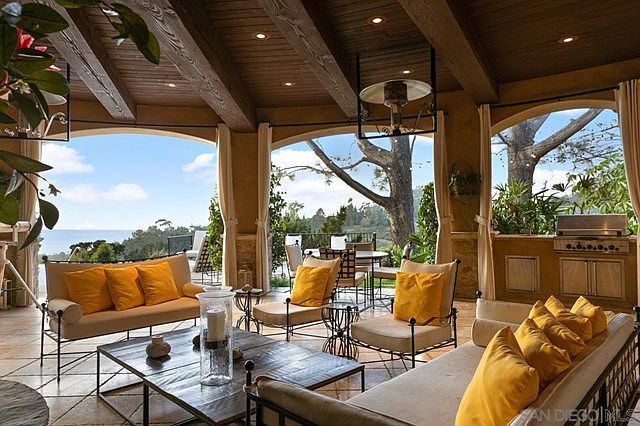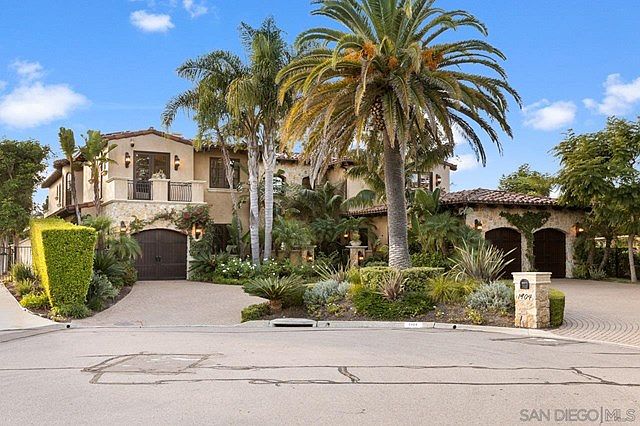 #2 – Celebrity Status on a Cliff Over the Ocean ($12.1 million)
When they use helicopter footage in the MLS to show you where your house is–and it's on a cliff overlooking the ocean–you know you've made some savvy investment decisions in your life (and paid some hefty California capital gains taxes).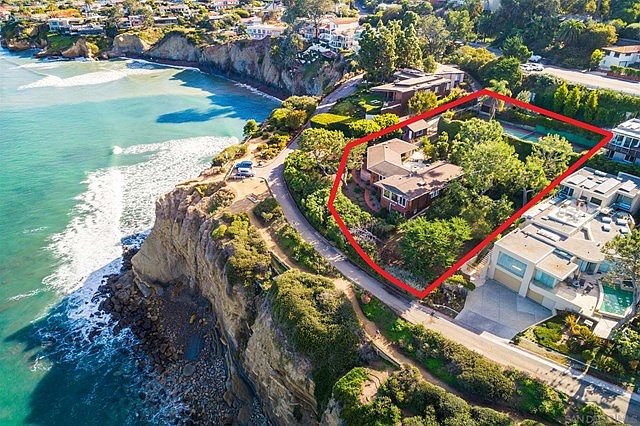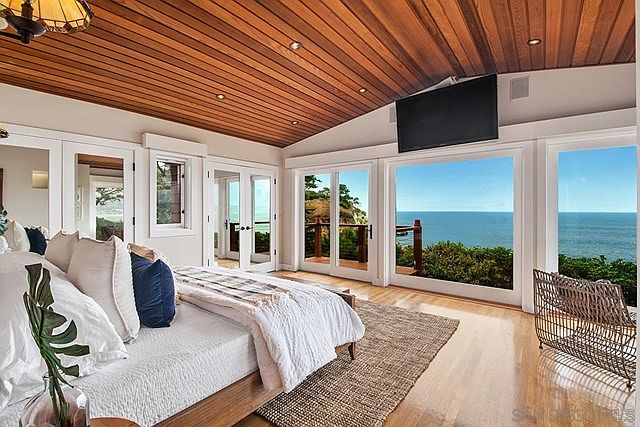 Here you can see what $12 million can get you in La Jolla in May 2021: How about a secluded property on an ocean bluff right in the heart of La Jolla Village? Hopefully you enjoy open-beam ceilings, because this house has plenty of those.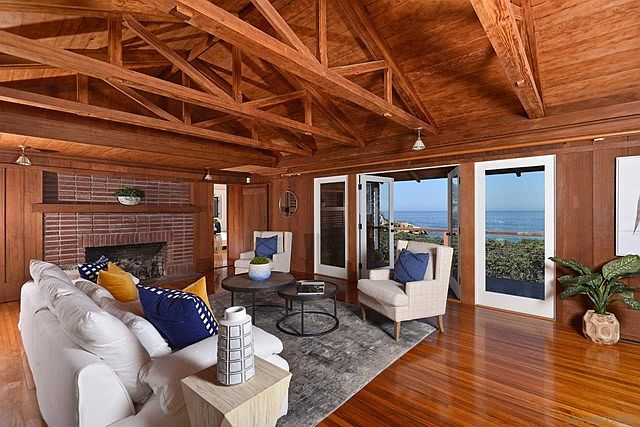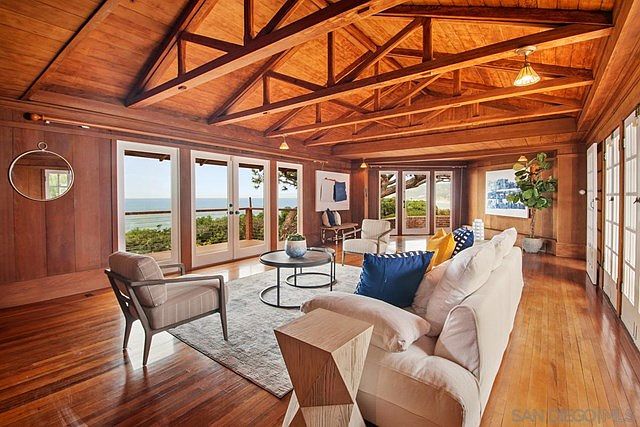 It also includes 4 bedrooms, 4.5 baths, all of the usual gourmet amenities, along with a master suite with ocean views, multiple viewing decks, and a tennis court. (1555 Coast Walk)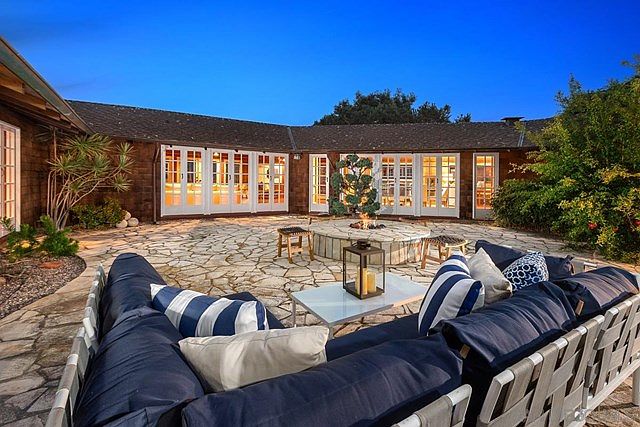 #1 – Which Marvel Movie Are You In? ($18.4 million)
The hottest real estate deal in La Jolla during May 2021 involved a closing price of over $18 million. We're surprised they even let us see pictures of what it looks like on the inside.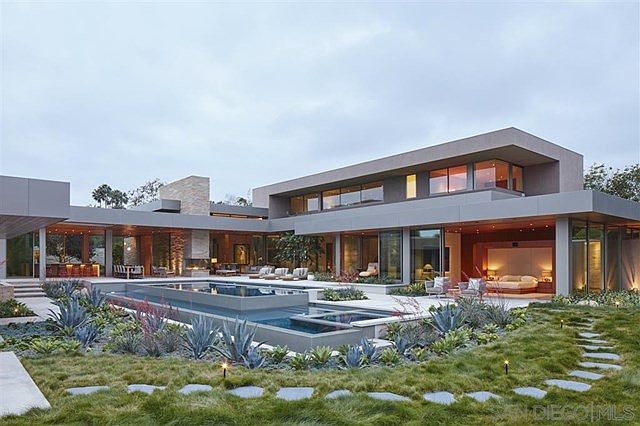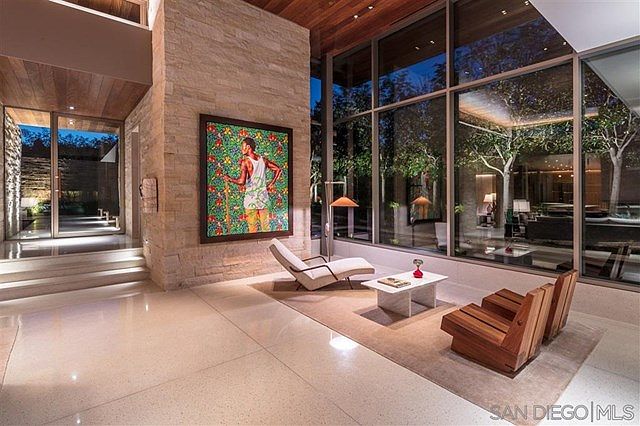 Well, maybe they want to inspire us all to audition for major Marvel movie roles. Did you see the MLS photo of the cars in the garage (er, climate-controlled automobile gallery)? It looks like Robert Downey, Jr., lives here.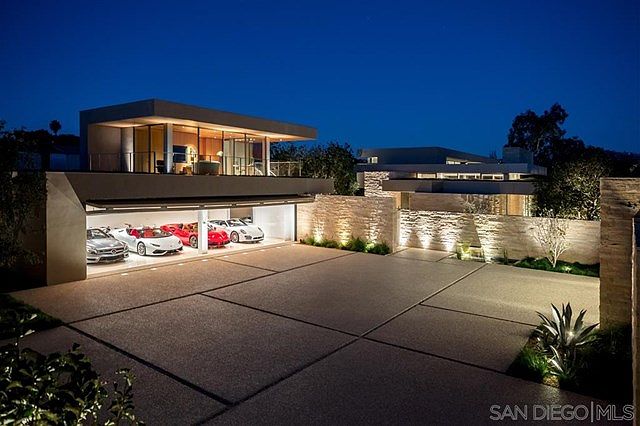 They list the architect in the brochure, too, which usually means "expensive." And do you really want to know what kind of countertops those are? The Realtor simply wrote: "No compromises were made."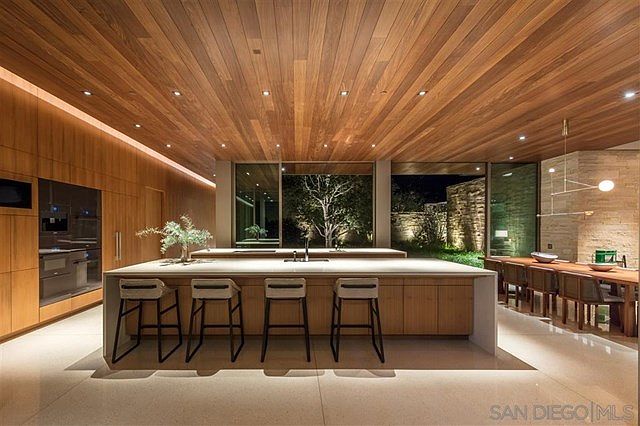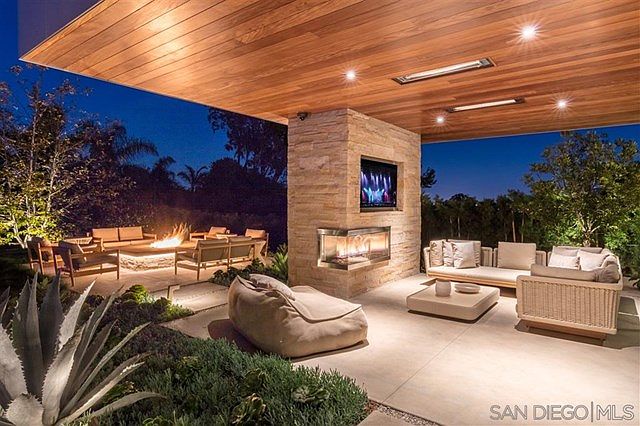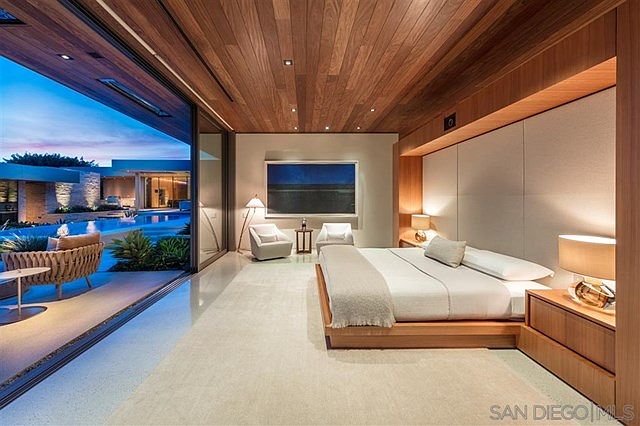 Someone is enjoying privacy and luxury on a level most of us can only dream of. The pictures are fun to look at, though. (6251 La Jolla Scenic Dr. S.)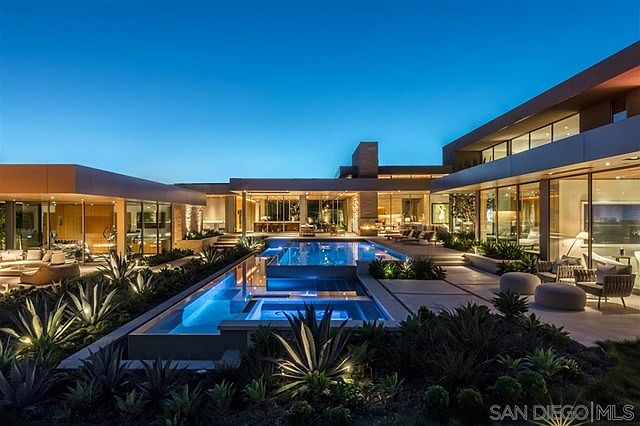 What address did we miss? Please comment and tag us on social media to share your favorite recently sold home to nominate any La Jolla property!
LaJolla.com on Instagram LaJolla.com on Facebook
[mv_create key="13″ layout="grid" thumbnail="https://www.lajolla.com/wp-content/uploads/2021/06/airbnb.jpg" title="La Jolla Luxury Real Estate" type="list"]