Road Trip Guide: California To Texas Drive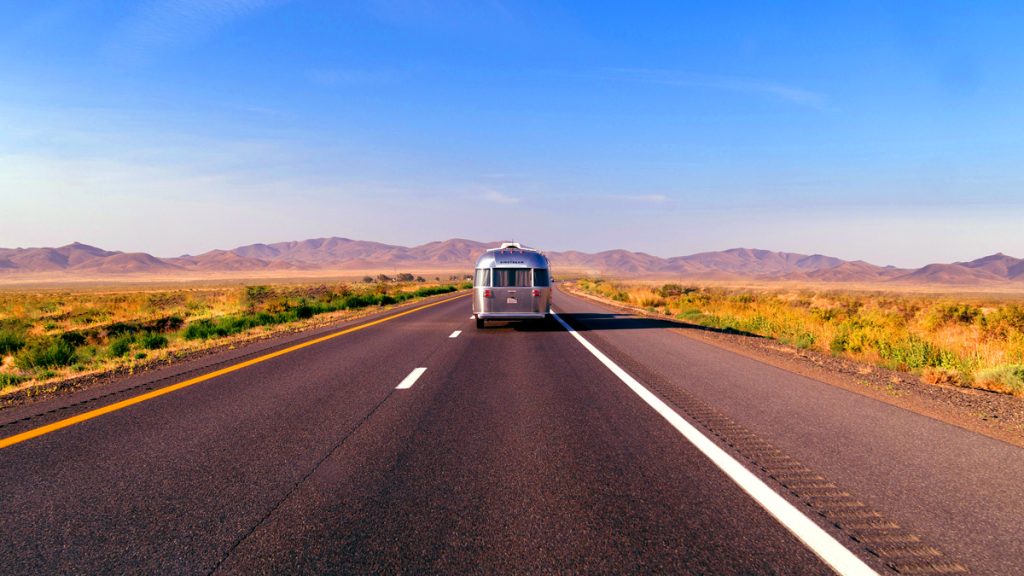 Wide open spaces, invigorating views, inspiring landscapes – that and so much more awaits you as you set off on an adventure of a lifetime when driving from California to Texas.
Granted, a long road trip like this might seem a bit intimidating in length and breadth, but don't let distance and time of travel discourage you. Why? Because like the ancient Taoist philosophy states, "The journey is the reward."  
To be sure, this Cali to Texas drive is an epic journey you won't regret, and rewards will spill towards you from every curve in the highway and enchantments will greet you with every cloud bouncing across your windshield.
Here's What You Can Do On Your Cali To Texas Drive
From frolicking in the sand at a sunny beach in San Diego, to horseback riding in the prairies of the Lone Star State, and savoring sensational stops in Arizona and New Mexico – there is virtually no limit to the excitement and merry-making you can have on your California to Texas road trip.
If you're beginning your odyssey in California, start off with brunch in San Diego at Duke's while watching sea lions off the La Jolla Cove.  As you make your way to Arizona, you can stop to appreciate the art galleries and shops in Tucson as well as visit the Arizona-Sonora Desert Museum.  
Once you venture into New Mexico, enjoy a change of pace by sampling stellar wineries like the Rio Grande Winery in Las Cruces.  When you cross into Texas, don't miss checking out Big Spring and the Comanche Trail Park which commemorates the history of the Great Comanche War Trail. 
Clearly, there is no limit to the sights, good eats, delights and activities you'll find yourself relishing when you embark on your great California to Texas drive. Have we sparked your wandering spirit yet? If so, read on for highlights and must-see stops during your mega road trip.
How Many Days Does It Take to Drive From California to Texas?
You have two main options for your California to Texas road trip. You can take I-40, which takes you through upper New Mexico and Arizona and that trip is around 20 hours one-way. Or, you can opt to take I-10, which is the lower route through the four states landing you in San Diego.
The fastest route when taking a California to Texas road trip is via I-40. The distance from Texas to California by driving this route is a little over 20 hours, and 1,408 miles crossing through Arizona and New Mexico along the way.  If you're hellbent to get to your destination as quickly as possible, you could technically take this route and complete your one-way trip in one day.  
However, if your preferences lean more towards exploration and adventure, we definitely encourage you to take as many days possible to amble, mosey, and meander through all the history and wild wonders this Southwest tour offers.
Where Should I Stop on a Road Trip From Texas to California?
As you are presented with miles of vast beauty and striking scenes, you'll likely get the sense that the open road is taking on a life of its own. This kind of road trip invokes magic, and it's full of potential.
Because a California to Texas road trip can be wholly engrossing and enchanting, you might be compelled to make stops you might not normally take. You may even find yourself indulging in local foods or festivals outside of your typical comfort zone.
That's the beauty of going the distance – it's about submerging yourself deeply into new, Southwestern sensations. However, if you prefer to have an agenda or an itinerary of stops for your California to Texas drive, here are a few suggestions you'll want to plan for your trip.
Visit the Beaches in San Diego
Whether you're traveling with family, going solo, or tackling your road trip with your furry canine friend, the beaches in San Diego can accommodate your every thrill and pleasure.  Christen your road trip first by buckling in your pooch and heading out to Del Mar North Dog Beach, La Jolla Shores, Ocean Beach Dog Beach or Fiesta Island Dog Park where Fido can swim, run, and play before heading back on the road.  
The whole family will enjoy splashing in La Jolla Cove, Windansea Beach or Del Mar City Beach. All of these beaches are rife with quintessential seaside views, striking sunrises and sunsets and offer plenty of opportunities to relax before hitting the interstate towards Texas.
Lions, Tigers, and Bears in Pine Valley
If you start out your pilgrimage to Texas via Interstate 8, then the Lions, Tigers, and Bears should absolutely be on your list of go-to destinations. This is a big cat and exotic animal rescue that guarantees to be a thrilling treat for travelers of any age. Located in Alpine, CA, this animal sanctuary spans 93 acres on the edge of Cleveland National Forest where visitors witness 19 species of wild, rescued animals roaming around the majestic meadows and hilly terrain. Feast your eyes on mountain lions, leopards, bobcats – and of course, lions, tigers and bears, oh my!
Golden Acorn Casino For Lunch
After whooping it up with the wild things in Pine Valley, continue on I-8 and stop at the Golden Acorn Casino for a spot to eat.  This is a full-on travel center, and can accommodate all your needs.  Their Golden Grill serves up succulent prime rib, sublime seafood dishes, salads, soups and an impressive array of entrees.  If you want a quick bite, check out their Del Oro Deli where you can slake your hunger with a juicy burger with fries, a slice of pizza, buffalo wings, burritos, bowls or finely crafted sandwiches. After a hearty meal or fast luncheon, don't miss the chance to press your luck at their one among their 350 slot machines.  And don't forget to fill up on gas before you leave, because the Golden Acorn claims the cheapest fuel prices in the area.
Desert View Tower
After filling your gas tank and your belly (and hopefully your wallet with your casino winnings) at the Golden Acorn, keep going east on I-8 and check out the stone tower standing 70 feet tall in the sleepy town of Jacumba, CA.  After climbing the height of the Desert View Tower, you'll have an eagle's eye view of the almost alien-looking rocky landscape below.  While you're exploring the area, you've got to tour the footpaths of Boulder Park which features bizarre rock formations as well as stone sculptures which (along with the Tower) are registered as official California Historical Landmarks.
Yuma Proving Ground Open Air Museum
For the military enthusiasts in your entourage, head further out on I-8 and visit this historical military gem. The Yuma Proving Ground and Open Air Museum covers over 70 years of memorabilia, historical milestones, and galleries featuring military testing that has served our country from World War II to the present day. Check out the "Big Guns" on display along Highway 95 featuring the M65 Atomic Cannon and the Patton Tank Series.  You can also opt for a guided tour and see exhibits such as replicas of staff duty offices and a military canine village display.
Texas Canyon
If you're traveling to Texas via Interstate 10, take a breather in Cochise, AZ where the rock alchemy of Texas Canyon awaits.  Become swept away by the majesty of the Little Dragoon Mountains become mesmerized by the eerie beauty of the rock formations along the San Pedro River. There is a slew of hiking and walking trails that beckons you to explore all manner of nooks and crannies sprawling across 19 miles. If you're lucky, you'll catch sight of native coyotes, bobcats, deer as well as raptors gliding in the clear blue sky and lizards skittering on sun-baked stones.
Zuhl Museum: Home of the Zuhl Collection
A short 3-hour drive on Interstate 10 from Texas Canyon in AZ you'll stumble across a serious treasure in the Zuhl Museum at the New Mexico State University. Here you will find a dazzling array of ancient fossils, variegated petrified wood, and rich specimens of minerals and robust stones rendered from centuries of evolution.  You'll find yourself gawking in wonder at over 1,000 natural treasures in the Zuhl Collection that have the history of the earth and New Mexico soil locked in their stony, fossilized hearts. 
Visit a Buc-ee's
You know you're in Texas when you come across a Buc-ee's fuel station and travel center. You owe it to yourself to stop in when you see the beckoning billboards to "visit the beaver." The ballcap bearing, Buc-ee beaver is the beloved mascot of these gas stations renowned for their immaculately clean bathrooms.  Buc-ee's is more like a cult classic than a gas station. Sure, you can fuel up your car, but Buc-ee's also lets you fill up on amazing foods like downhome barbeque, fresh-made sandwiches, salads, and more.  If that doesn't get your mouth watering, lay in a snack from their huge array of munchables like their famous Buc-ee Beaver Nuggets, beef jerky, candies, artisanal corn, or potato chips.  They also have a slew of world-famous jams, jellies, rubs, spices, sauces, salsa – oh yeah!  And if you need to pick up souvenirs for the folks waiting for you in Texas – Buc-ee's has you covered in spades.  From hilarious beaver-clad t-shirts to ornately designed home decor and lawn ornaments, you are certain to find the perfect quirky gift for a loved one (or yourself).
What to Do When You Get to Texas
Admittedly, Buc-ee's is almost worth the California to Texas drive, but you know the Lone Star State has far more to enjoy, experience, and appreciate than just a funky beaver in a red ball cap.  What to do when you get to Texas ultimately depends upon your final destination.  For instance, if you're headed towards the state capitol of Austin where the motto is "keep it weird," you've got to visit the capitol building as well as witness the bats flying at dusk from beneath the Congress Avenue Bridge.  
If San Antonio is on your radar, you've got tour the historical Alamo! A stone's throw away from the Alamo is the River Walk where you can sample mind-blowingly good food, shopping at one-of-a-kind boutiques, and maybe even lolling in a boat along the River Walk while learning about the history of San Antonio from an experienced river guide. And if you're spending any time in the area, be sure to check into the San Antonio JW Marriott where you can indulge in its resort atmosphere and pamper yourself with its deluxe spa treatments.
If you want the whole cowboy experience, then you should mosey out to the historical Fort Worth Stockyards. Since the 1800s, this has been the happening hub for cattle selling and buying, and the heart of industry that helped forge the city into the noble, rustic empire it is today.  Much of the Stockyards have been preserved, so it's like stepping back in time.  Visit famous, authentic saloons for a sipping glass of sarsaparilla. Then walk down the cobblestone main street for shopping as you've never experienced before. Stick around for the nightlife because you're bound to catch classic country and western musicians crooning while you enjoy a Lone Star beer and a heaping plate of barbeque brisket.
Final Thoughts on Road Tripping From California to Texas
To be sure, there is nothing that can compare to the vibrant energy and potential you'll encounter when driving from California to Texas. Not only are the folks along this epic Southwestern route friendly and happy to show you all the greatest highlights their region has to offer – you'll also discover hidden treasures with every passing mile.
As you roll through California, Arizona, New Mexico, and Texas, and absorb the glorious beauty these states bestow upon you – your imagination is bound to wander like tumbleweeds across a cactus-studded desert, your mind will begin to loosen, and you'll start to feel like a native within these incredibly wild, wonderful lands.  So tarry no longer.  Take the first step to an unforgettable odyssey and start motoring through the most enchanting lands of the US during your California to Texas road trip. 
About the author: Avia is the published author of The Idiot's Guide to the Tarot and Exploring the Radiant Rider-Waite, and her writing has been featured in publications such as Woman's World and Sedona magazines. When she's not reading or blogging, she's baking scrummy treats for her three dogs, crocheting, or improving her calligraphy. You can say "howdy" and find out what Avia is up to on her LinkedIn profile.