Seafood in San Diego
June 9, 2021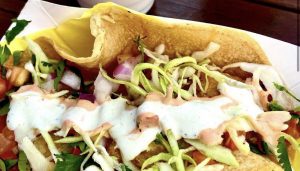 If you're hungry and find yourself in San Diego, you're in luck because you've landed amid a boatload of bodacious eateries that will tantalize your taste buds. Now, if you're craving seafood in San Diego, then consider yourself the winner of a culinary jackpot. Situated smack-dab in the sunny, coastal setting of the Pacific Ocean, San Diego seafood is all about fresh, clean, sublimely tasty vittles.
The Best Places for Seafood in San Diego
San Diego is a diverse wonderland of delicious dishes, and the best places to dine in this eclectic culinary hotspot are virtually endless. Since the early 1900s, this area has served scrumptious seafood fare with style and flair.
Touted as "America's Finest City," San Diego is also known as a melting pot of many different cultures. By association, the fresh seafood in San Diego is plated with pride by the super-skilled chefs drawing from rich heritages such as Japan, China, Portugal, Mexico, Spain, native-born Californians, and more. All these colorful cultures combined with "catch of the day" treasures from the Pacific has earned San Diego seafood countless championship titles for extraordinary edible excellence.
Whether you are looking for the best salmon in San Diego or fiending for phenomenal fried fish or shrimp, look no further. And if you're wondering what seafood in San Diego is known for, quash your curiosity by sampling these sensational seafood offerings from some of the best restaurants in the region renowned for uber-delectable eats and delightful dining experiences.
Mitch's Seafood San Diego
https://www.instagram.com/p/CMsKgLQDU5c/?utm_source=ig_web_copy_link
You know you're in store for mind-blowing seafood when the line is long, and diners are grinning from ear to ear over succulent grilled octopus in romesco sauce while enjoying a glass of custom craft beer. Situated along the bay in the Point Loma area, Mitch's serves up sustainable, daily fresh catches in casual, classic California-style. For the freshest, best seafood in San Diego, try the ceviche of the day or the grilled market special. Then, tackle the most important meal of the day by trying Mitch's mouth-watering breakfast dishes such as crab cake Benedict or Dungeness crab on avocado toast. Mitch's is a local favorite, so be prepared for a bit of a wait. Call your order in early, or enjoy watching the boats undulating gently in the harbor while you wait for some of the most scrumptious seafood on the coast.
Address: 1403 Scott St., San Diego, CA 92106
Phone: (619) 222-8787
Hours: 8:00 a.m. – 9:00 p.m. everyday
Fish 101
https://www.instagram.com/p/B_EOKCjBf42/?utm_source=ig_web_copy_link
As its name implies, the idea behind Fish 101 is getting back to the basics. The proprietors envisioned a traditional fish house with a seafood-centric menu featuring fresh catches from the bay every day. Both locations focus on serving up what's biting and what's in season. All the dishes are prepared simply so the clarity of the pure ingredients can shine to the hilt. Vegetarian and gluten-free options are available. Locals and visitors alike rave over Fish 101's fabulous fish tacos with a side of seaweed salad. Also, try out 101's more exotic dishes like the silky coconut seafood curry or the refreshing Mahi Mahi salad with avocado. Yum!
Leucadia: 1468 N. Coast Hwy 101, Leucadia, CA 92024
Phone: (760) 943-6221
Hours:
Tues – Sun 11:30 a.m. – 3 p.m., 4:30 p.m. – 8:30 p.m.
Closed Mondays
Cardiff: 2101 San Elijo Ave., Cardiff, CA 92007
Phone: (760) 230-1021
Hours:
Tues – Sun 11:30 a.m. – 3 p.m., 4:30 p.m. – 8:30 p.m.
Closed Mondays
Blue Water Seafood San Diego
https://www.instagram.com/p/CMXysD2B2gp/?utm_source=ig_web_copy_link
Featured on Food Network, the Blue Water Seafood restaurant devotes its energy to keeping fish the main superstar of your meal. Their mission is all about serving the best fresh seafood in San Diego, and you can taste that commitment in every fish taco, swordfish salad, or scallop sandwich. Fine, fresh catches such as yellowtail, red snapper, and salmon are prepared simply and with care so you can savor the rich flavors of the Pacific. Tucking in for your dining pleasure at the Blue Water is easy. Simply step in, pick a protein, choose a marinade and then request your masterfully prepared meal to come in the form of a salad, taco, plate, or sandwich. Every dish represents the So Cal vibe and is a celebration of all the bounty from the ocean. You'll drool over the local halibut in bourbon butter marinade or dive into a zesty bowl of their scratch-made hearty seafood soup. You may want to call ahead, as Blue Water is enjoying well-deserved fame (and healthy patronage) since its debut with TV celebrity Guy Fieri.
Old Town/Mission Hills: 3667 India Street, San Diego, CA 92103
Phone: (619) 497-0914
Hours: 11:30 a.m. – 8:00 p.m. everyday
Ocean Beach: 5083 Santa Monica Ave., 1B, San Diego, CA 92107
Phone: (619) 255-8497
Hours: 11:30 a.m. – 8:00 p.m. everyday
Fish Pit
https://www.instagram.com/p/ByoJlB1h-r4/?utm_source=ig_web_copy_link
Big things come in little packages, or in this case, restaurants. The Fish Pit is a small eatery serving up massively fresh and flavorful seafood. One of the best cheap seafood restaurants in San Diego, the Pit has a hip local college vibe with SDSU students and locals alike raving about their versatile menu of tacos, sushi, salads, and soups. The chef/owner is intensely committed to freshness and quality, providing beautifully prepared line-caught fish dishes daily. Enjoy the kimchi poke bowl with fresh-from-the-ocean salmon or the Hawaiian Fire sushi roll with succulent shrimp and roasted jalapenos. From eco-friendly dishware to locally sustainable fish, the Pit intends to preserve the environment so you can eat your tuna taco, knowing you're supporting coastal conservation. The menu often changes (sometimes daily) according to the freshy-fresh offerings of the region. Call in your order to avoid waiting in line, and prepare to enjoy the California sun while you chow down because the Fish Pit has only outdoor seating.
Address: 4632 College Ave., San Diego, CA 92115
Phone: (619) 546-9369
Hours:
Tues – Thurs 12:00 p.m. – 9:00 p.m.
Fri – Sat 12:00 p.m. – 10:00 p.m.
Sun 12:00 p.m. – 8:00 p.m.
Closed Mondays
Anthony's Seafood San Diego
https://www.instagram.com/p/B1FusamlP6x/?utm_source=ig_web_copy_link
For over 70 years, Anthony's Fish Grotto has been serving up sensational steak and seafood in San Diego. Foodies rave over the La Mesa restaurant overlooking a tranquil pond while devouring the popular salmon Reuben with Loise dressing on marble rye. Try Mama Ghio's famous New England clam chowder, a favorite since she started doling out the luscious concoction to hungry customers in 1946. Anthony's is a dining delight that serves more than five-star seafood within an airy, welcoming ambiance. They also serve reasonably priced traditional dishes such as buttery filet mignon, tangy chicken Piccata, and even homestyle burgers with fries. There is plenty of indoor and outdoor seating. However, Anthony's recommends making a reservation for larger parties.
Address: 9530 Murray Drive, La Mesa, CA 91942
Phone: (619) 463-0368
Hours:
Mon – Thurs 11:30 a.m. – 8:00 p.m.
Fri – Sat 11:30 a.m. – 8:30 p.m.
Sun 11:00 a.m. – 8:00 p.m.

Oscar's Mexican Seafood San Diego
https://www.instagram.com/p/CNtKpciDprv/?utm_source=ig_web_copy_link
Big, bold flavors and within budget, Oscars' three locations are cranking out the best Mexican food in San Diego. They are well known for their hearty Mexican tacos, heaping with fresh fish or shrimp, cabbage, ruby red tomatoes, and huge slices of avocado. Grab extra napkins because these babies are packed! The torta is also a favorite among fans. It's like a Mexican sandwich loaded with your choice of smoked fish, skirt steak, spicy shrimp, or grilled octopus. They have vegetarian options, too, like soy chorizo or veggie tacos. Opt for a side of scratch-made fish stew, homemade rice, or pinto beans. Wear your baggy pants because the portions are jumbo, and the authentic flavors are so pleasingly piquant, you won't want to stop eating! If you're looking for casual, clean, Cali-style Mexican seafood in San Diego, Oscar's delivers in spades.
Address: 703 Turquoise Street, San Diego, CA 92109
Phone: (858) 488-6392
Hours:
Sun – Thurs 8:00 a.m. – 9:00 p.m.
Fri – Sat 8:00 a.m. – 10:00 p.m.
Closed Mondays
Address: 746 Emerald Street, San Diego, CA 92109
Phone: (858) 412-4009
Hours:
Sun – Thurs 8:00 a.m. – 9:00 p.m.
Fri – Sat 8:00 a.m. – 10:00 p.m.
Closed Mondays
Address: 646 University Avenue, San Diego, CA 92103
Phone: (619) 230-5560
Hours:
Sun – Thurs 8:00 a.m. – 9:00 p.m.
Fri – Sat 8:00 a.m. – 10:00 p.m.
Closed Mondays
Eddie V's Prime Seafood San Diego
https://www.instagram.com/p/CKXtQjShWXC/?utm_source=ig_web_copy_link
If you're looking for a full-on, fine dining experience with elegant ambiance and sublime seafood, Eddie V's is at your service. Literally. The staff at this two-story, plus outside patio restaurant consistently receives top-notch praise from patrons seeking unobtrusive yet attentive 5-star service. Eddie V's is also known for being an ideal destination for anniversaries, birthdays, or any noteworthy event that demands special observation. Eddie V's pays as much attention to the freshest ingredients as the service does to its customers. From the first, second, or third course, you are sure to savor every bite. The menu boldly boasts delicious delicacies such as Chilean sea bass, parmesan-crusted sole in butter sauce with heirloom tomatoes, and hand-cut prime steaks in silky Bearnaise with fresh asparagus. Save room for dessert because Eddie V's continues to impress with its tableside flambe bananas foster butter cake and drool-worthy chocolate Godiva cake with vanilla bean ice cream. Finally, top off the meal with a select wine from Eddie V's wall-of-wine collection or one of their signature cocktails. Eddie V's is a shining example of how seafood in San Diego should be served and savored to the max.
Downtown: 789 West Harbor Drive, San Diego, CA 92101
Phone: (619) 615-0281
Hours:
Mon – Thurs 4:00 p.m. – 10:00 p.m.
Fri – Sat 4:00 p.m. – 11:00 p.m.
Sun 4:00 p.m. – 9:00 p.m.

La Jolla: 1270 Prospect St., La Jolla, CA 92037
Phone: (858) 459-5500
Hours:
Mon – Fri 4:00 p.m. – 9:30 p.m.
Sat 11 a.m. – 9:30 p.m.
Sun 11 a.m. – 9 p.m.
El Pescador Fish Market
https://www.instagram.com/p/CH3_juZjzGQ/?utm_source=ig_web_copy_link
Seafood in La Jolla should match the beachy vibes and reflect the fresh delicacies proffered from the nearby Pacific, and El Pescador fills that bill. A local favorite in the area for over 30 years, this fish market and restaurant delivers superior quality seafood at reasonable prices. Enjoy tender, sweet Dungeness crab sandwiches or try their sensational smoked salmon salad with a homemade dressing of choice and top it with creamy ripe avocado. Better yet, go all-in with one of El Pescador's famous yellowtail and squid burritos crammed with fresh greens, grilled peppers, onions, and dressed with just the right dollop of tangy yogurt sauce, served with tortilla chips. The local landmark is casual with indoor and outdoor patio seating, but the food is epic and elegantly prepared. While you're there, be sure to sidle up to the fish counter and order fresh-caught delectables to take home and enjoy!
Address: 634 Pearl Street, La Jolla, CA 92037
Phone: (858) 456-2526
Hours: 11:00 a.m. – 9:00 p.m. everyday
Surf & Soul Spot
https://www.instagram.com/p/B8MuXDqnSJ3/?utm_source=ig_web_copy_link
This unique eatery serves up San Diego seafood with sass and soul. The Surf & Soul Spot features a rotating menu, cranking out cracking-good surf items Monday through Thursday and downhome soul food Fridays and Saturdays. On "surf days," pick from perfectly fried catfish, popcorn shrimp, and grits smothered in savory gravy. Or, order the College Area favorite, a spiced blackened shrimp and crab roll served with zesty homemade tartar sauce. On "soul days," Surf & Soul Spot kicks up the heat, serving best-loved Southern dishes like fried pork chops, smoked turkey collard greens, sweet candied yams, and classic beans and rice. This spot is hot, so call your order in, or be prepared to wait in line. Place your orders early because Surf & Soul Spot's groovy good grub goes fast. Also, double-check their hours of operation, as they are subject to change according to seasons.
Address: 7229 El Cajon Blvd., San Diego, CA 92115
Phone: (619) 439-8801
Hours:
Mon – Thurs 11:00 a.m. – 7:00 p.m.
Fri – Sat 12:00 p.m. – Until Sold Out
Closed Sundays and Thursdays
Pete's Seafood and Sandwich
https://www.instagram.com/p/CNBEHWhhHfI/?utm_source=ig_web_copy_link
Punchy East Coast flavors meet sunny San Diego in this casual, family-oriented eatery in North Park. Tucked in a storefront in the Lynhurst building, with outdoor seating and charming gingham checkered tables inside, even the atmosphere of Pete's has an East Coast beachy feel. Locals and Easterners alike are raving over Pete's authentic New England offerings. Choose from a traditional chilled lobster roll on a buttery-toasted bun, mouthwatering shrimp po boy with homemade remoulade sauce, or lightly battered whole-bellied Ipswich clams with hand-cut fries and tartar sauce. Pete's also dishes out bangin' Northeastern sandwiches like the classic Italian cold cut or the hot chicken cutlet parmesan with melty mozzarella and scratch-made marinara sauce. Whether you're craving a quintessential East Coast all-beef hot dog with relish, or a legendary bowl of creamy New England clam chowder, Pete's is sure to please your appetite.
Address: 3382 30th St., San Diego, CA
Phone: (619)-255-8940
Hours:
Wed – Monday 11:00 a.m. – 8:00 p.m.
Closed Tuesdays
Mr. Fish & Chips
https://www.instagram.com/p/BcDY7sIhM-3/?utm_source=ig_web_copy_link
This ma n' pa eatery has mastered the formula for golden-brown fried perfection. The titular entree (fish & chips) is hands-down a popular favorite because the delicate, fresh-caught fish is masterfully coated in a light tempura batter, flawlessly fried, and gently nestled next to a mound of scrummy steak-cut fries. The airy tempura batter is what sets Mr. Fish & Chips apart from other fried fares. The fish stays fluffy, with very little oil soiling the basket. Be sure to try their other tasty treats, such as fried zucchini, mushrooms, and their fluffy hushpuppies will keep you coming back. Mr. Fish & Chips also serves fresh, crisp garden salads with your choice of seafood, chicken, or shrimp. All the prerequisite sauces such as tartar, ranch, and cocktail are made in-house and delicious. Be prepared to wait during peak hours because Mr. Fish & Chips is the place to be for singularly finger-licking fried delights.
Address: 5647 Balboa Avenue, San Diego, CA, 92111
Phone: (858) 279-3474
Hours:
Tues 12:30 p.m. – 8:00 p.m.
Wed – Thurs 12:00 p.m. – 8:p.m.
Fri 12:00 p.m. – 9:00 p.m.
Closed Sundays and Mondays
Jasmine Seafood San Diego
https://www.instagram.com/p/CNOLzftjGwj/?utm_source=ig_web_copy_link
If you're craving quintessential, quality Chinese seafood in San Diego Jasmine Seafood Restaurant is a must-eat destination. Since 1993, Jasmine's has been whipping our traditional Cantonese-style Chinese dishes exploding with flavor and showcasing the freshest seafood from the coast. The restaurant is spacious and easily accommodates large parties. The heart of Jasmine is all about family-style sharing as attentive servers roll out mouthwatering morsels on aromatic carts to your table loaded with steamed or fried dumplings, wontons, buns, or desserts. Whether you are a dim sum-eating veteran or a newbie, Jasmine will cater to your palate with Hong Kong-style samplings, served daily and consistently yummy. If small dishes can't slake your hunger, try the belly-busting ginger scallion lobster dish with noodles or the three-course Peking duck extravaganza. Jasmine's is a local favorite for satisfying Chinese food cravings. Their delectable delights are in high demand, so be sure to go early to get the best bites. Better yet, call for reservations so you won't miss out on a genuinely authentic oriental feast.
Address: 4609 Convoy Street, Ste A, San Diego, CA 92111
Phone: (858) 268-0888
Hours:
Mon – Thurs 10:00 a.m. – 3:00 p.m.
Fri 10:00 a.m. – 3:00 p.m., 5:00 p.m. – 8:00 p.m.
Sat 10:00 a.m. – 4:30 p.m.
Sun 10:00 a.m. – 4:30 p.m., 5:00 p.m. – 8:00 p.m.
Truluck's Ocean's Finest Seafood and Crab
https://www.instagram.com/p/CO0gCF4BrdE/?utm_source=ig_web_copy_link
Highly praised in many culinary publications, this restaurant rolls out the red carpet for fine dining and memorable, luxurious meals. While it is a nationwide chain, Truluck's seafood San Diego is a crowning jewel among La Jolla restaurants for its superior seafood and five-star service. Submerge yourself in the sumptuous ambiance and live music while celebrating some of the best seafood you'll ever taste. Start by savoring the chilled crab dip taramasalata; a Mediterranean spread topped with fresh blue lump crab and olives. For the second course, indulge in a velvety bowl of lobster bisque finished with tangy notes of horseradish goat cheese. Next up, choose from epic entrees such as heavenly Hawaiian Ahi tuna in a tantalizing tamari wine sauce, or tuck into a 1 lb platter of steamed prime king crab legs served with lemony garlic butter. Finally, take your splurge to the hilt by sampling Truluck's signature cocktails or finish with a nightcap of top-shelf single malt scotch. Be aware, Truluck's is swanky, and they adhere to an upscale dress code. So leave the beachwear at home, don your best duds, and toast to an elite, elegant seafood dining experience.
Address: 8990 University Center Lane, San Diego, CA 92122
Phone: (858) 453-2583
Hours:
Mon – Sat 5:00 p.m. – 9:30 p.m.
Sun 5:00 p.m. – 9:00 p.m.
Catalina Seafood San Diego
https://www.instagram.com/p/CI8z78Mg2hV/?utm_source=ig_web_copy_link
If you're passionate about sushi, then the fine purveyors of Catalina Offshore Products will happily (and healthfully) fulfill all your sushi-craving needs. Catalina is renowned for being the premier supplier of astonishingly fresh fish, and they deliver right to your door! Their market is teaming with catches of the day such as sushi-grade salmon sake, tender tuna hamachi, and they even have prized sea urchin uni. The proprietors of Catalina Market pride themselves on being ocean divers first, and they select only the best ingredients from the Pacific for your edible enjoyment. Impress your friends and family by selecting one of Catalina's sushi-making kits outfitted with everything you need to become your own sushi master and relish the time-honored joys of sushi preparation. You can conveniently order online or visit their market staffed by friendly, knowledgeable attendants who are happy to help you with all your needs.
Address: 5202 Lovelock Street, San Diego, CA 92110
Phone: (619) 297-9797
Hours:
Tues – Fri 8:00 a.m. – 5:00 p.m.
Sat – Sun 8:00 a.m. – 3:00 p.m.
Closed Mondays
Ironside Fish & Oyster
https://www.instagram.com/p/B6G5xHjh2my/?utm_source=ig_web_copy_link
The Michelin-Star Ironside Fish & Oyster restaurant features some of the best seafood in San Diego. The restaurant opens its doors to spacious, nautical-themed indoor and outdoor seating in the Little Italy district of Southern California. Their renowned raw bar is a cavalcade of stellar ocean-forward delicacies such as juicy Kusshi oysters, mountains of mussels, and luscious lobster rolls. Gather up your friends and family and dive into the deluxe sampler platter showcasing tastebud-stopping sensations like decadent caviar, ceviche, crudo, and pleasingly plump peel-and-eat jumbo shrimp. Some Ironside classic dishes include their hearty clam chowder and the octopus a la plancha with piquant olives, chorizo and finished with an aromatic sherry sauce. Local fishers catch all the seafood daily, so you're guaranteed the freshest of the fresh.
Address: 1654 India Street, San Diego, CA 92101
Phone: (619) 269-3033
Hours:
Mon – Thurs 11:30 a.m. – 10:00 p.m.
Fri – Sat 11:30 a.m. – 11:00 p.m.
Sun 11:00 a.m. – 10:00 p.m.
It's Raw Poke Shop
https://www.instagram.com/p/BozX5SnHJcP/?utm_source=ig_web_copy_link
This family-owned eatery specializes in authentic Hawaiian island-style dishes conjuring up welcoming aloha vibes on a platter. Just a few steps from the beach, you can rest assured all the tummy-tempting delights at It's Raw Poke Shop are pristinely fresh. Say "mahalo" to their generous portions of flavorful furikake salmon, titillating sesame tako (octopus), or spicy ahi poke. Not everything is raw at the Poke Shop. Belly-up to slobber-worthy succulent Kalua roasted pig served with traditional Haupia rice. Don't forget to order a side of chili garlic edamame to go with your perfect poke bowl. Because It's Raw Poke Shop is a bona fide foodie gem, it can get busy, but the wait is worthwhile when you receive your heaping helping of fresh, one-of-a-kind Hawaiian cuisine. Double-check their hours, as they may change according to season.
Address: 4991 Newport Ave. A, San Diego, CA 92107
Phone: (619) 564-8421
Hours:
Tues – Sun 11:00 a.m. – 6:00 p.m.
Closed Mondays
The Fishery
https://www.instagram.com/p/CLMv2SCD_1e/?utm_source=ig_web_copy_link
With a motto like "Behind every great seafood restaurant is a warehouse stocked with fresh fish," you know you're in store for an epic seafood-fest. The Fishery restaurant and market lives up to its promise to serve up the best tasting, fresh, local seafood. San Diego seafood in Gaslamp district celebrates market-driven courses at The Fishery with delicious and memorable seasonal dishes prepared to perfection. Start with the best-loved chilled sushi rolls with your choice of yellowtail, tender tuna, shrimp, or spicy crab with ripe avocado and crisp cucumber. Then hunker down with their famous swordfish tacos topped with salsa fresca, cotija cheese, and chili aioli sauce. Or try the bangin' wild king salmon burger with onion jam on a toasted brioche bun. Up your seafood feast by asking for the luscious littleneck clam chowder or the market-fresh fish soup with za'atar spiced chickpeas. The Fishery is a favored spot by locals and tourists alike, so reservations are highly encouraged to secure your table at this top-notch seafood eatery.
Address: 5040 Cass Street, Pacific Beach, CA 92109
Phone: (858) 272-9985
Hours:
Wed – Sun 11:00 a.m. – 10:00 p.m.
Closed Mondays and Tuesdays
Are you hungry yet? If so, don't wait a moment longer. The best seafood in San Diego is waiting for you to dive in and indulge in some of the most outrageously delicious tastes of sunny Southern California. So whether you opt for downtown seafood in San Diego or select market-fresh masterpieces from the stunning seafood in La Jolla, one thing is certain. San Diego shines with pride in offering unprecedented quality and taste with its spectacularly flavorful seafood fare.