A Supreme Spot to Lunch in Downtown: Nine-Ten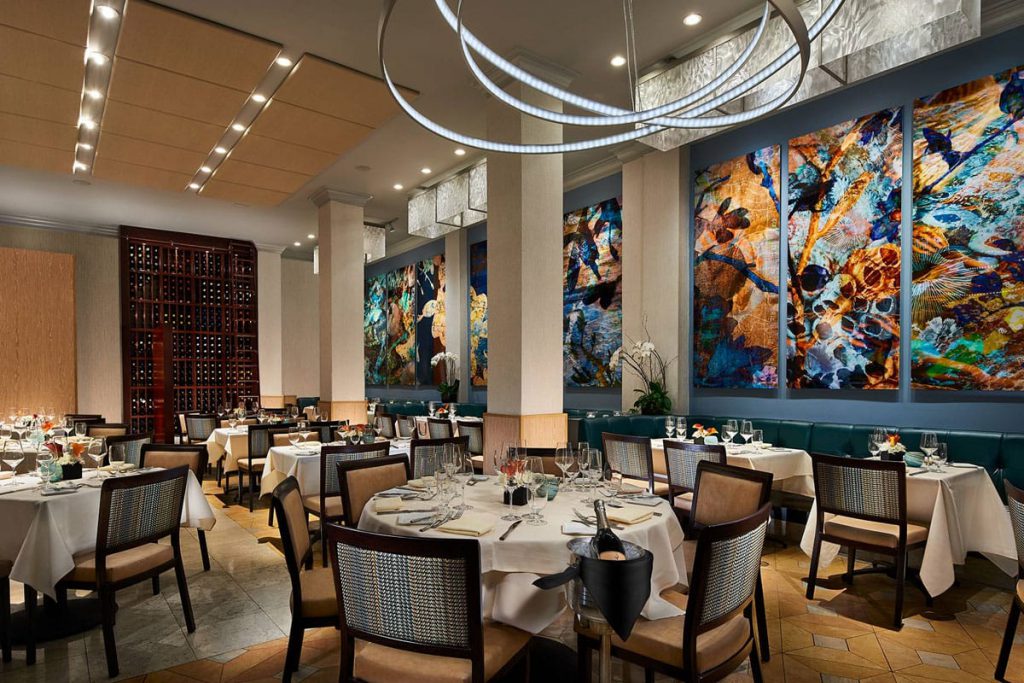 A Supreme Spot to Lunch in Downtown: Nine-Ten
After a morning of working, shopping or exploring, little feels better than sitting down to enjoy a good mid-day meal. In the heart of downtown La Jolla, California, there's an ideal location for people who both are in business mode or on their day off — the Grande Colonial's Nine-Ten restaurant.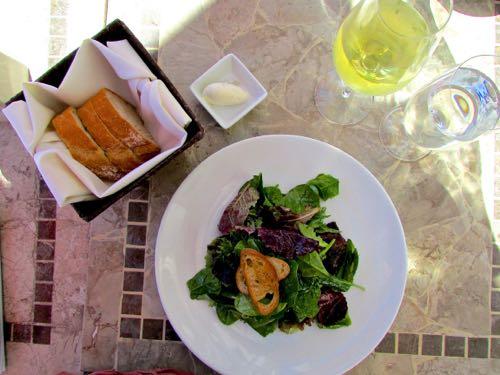 To start
Bread, a freshly baked sourdough to be more specific, and butter are served for the table. If you're dining solo, beware. Each too much of the delicious bread basket and you may start losing your hunger for the amazing food to come!
Drinks-wise, we recommend ordering wine because the list is so extensive. Nine-Ten imports an incredibly wide variety of wines from around the world, so you can feel like you're sipping in Spain or gazing at a beautiful landscape in Argentina. My waitress was very helpful assessing my tastes and suggesting a New Zealand white wine that was crisp and refreshing.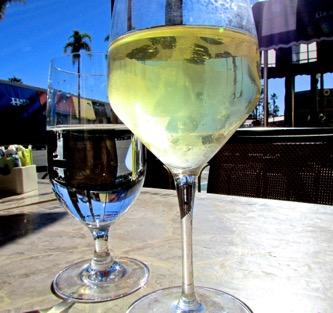 Go Green
While eagerly awaiting the main course that the waitress described with much enthusiasm, I was pleasantly surprised with how much I enjoyed the salad at this La Jolla restaurant. Basic greens with dressing and crostini on top tasted most excellent with the white wine. Crostini don't typically incite my food enthusiasm, but something about about the crunch of these thin slices of baked bread was utterly satisfying.
The Entree
Each day the chef prepares a unique, off-the-menu "Chef's Special". The day in question, the exclusive dish was a seafood stew. Hearty hunks of fish and prawns soaked up the rich flavors of the broth. The beans mixed in added a nice softness and punch of protein so that even if the dish didn't appear massive, I was incredibly full and content till much later that night.
Overall
My biggest compliment of the restaurant is the service. My water glass was refilled just before I would've become conscious of wanting more. Plates were cleared not too early, not too late. The assistance from the staff with ordering, of both wine and food, was incredibly helpful.
The wine may have been my favorite item, although those crostini atop the salad were simply wonderful. I definitely enjoyed the Chef's Special, but I would be more interested in trying other dishes that looked enticing on the menu, like the Grilled Spanish Octopus, Pear Salad and Smoked Salmon "BLT" on my next visit.
More Interested in an Evening Meal?
As with many restaurants, the lunch was very distinct from the dinner experience. Myself and a date went one evening for the 3-course menu and have the mouth-watering details at Nine-Ten Restaurant: The Full Insider Experience.