Where to Find the Best Weed Gummies in Los Angeles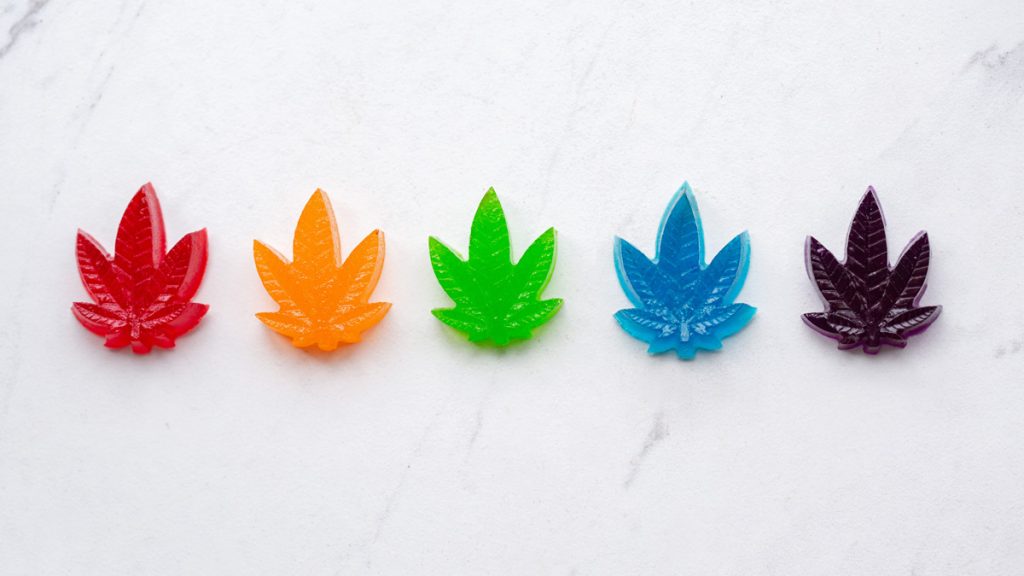 This post is part of our Best Dispensary in Los Angeles series, sponsored by Project Cannabis.
Are you a local resident of LA, or a tourist passing through who enjoys weed? Do you love to get high, but prefer consuming cannabis in the form of bite-sized gummy candies? Are you looking to explore the world of weed, but want to spare your lungs and throat by finding an alternative to smoking? Or are you finding yourself with an unwavering sweet tooth, but want to ration your candy intake?

If you've answered yes to any of the above, you're probably wondering where to find the best weed gummies in Los Angeles. You're in luck, because we thought it might be helpful to write an article on where to find some!
The Best Overall Dispensary in Los Angeles
For all of the non-smokers who love weed, the cannabis explorers, and the curious cannabis novices out there–read on to see where to score some in the city of angels.
Project Cannabis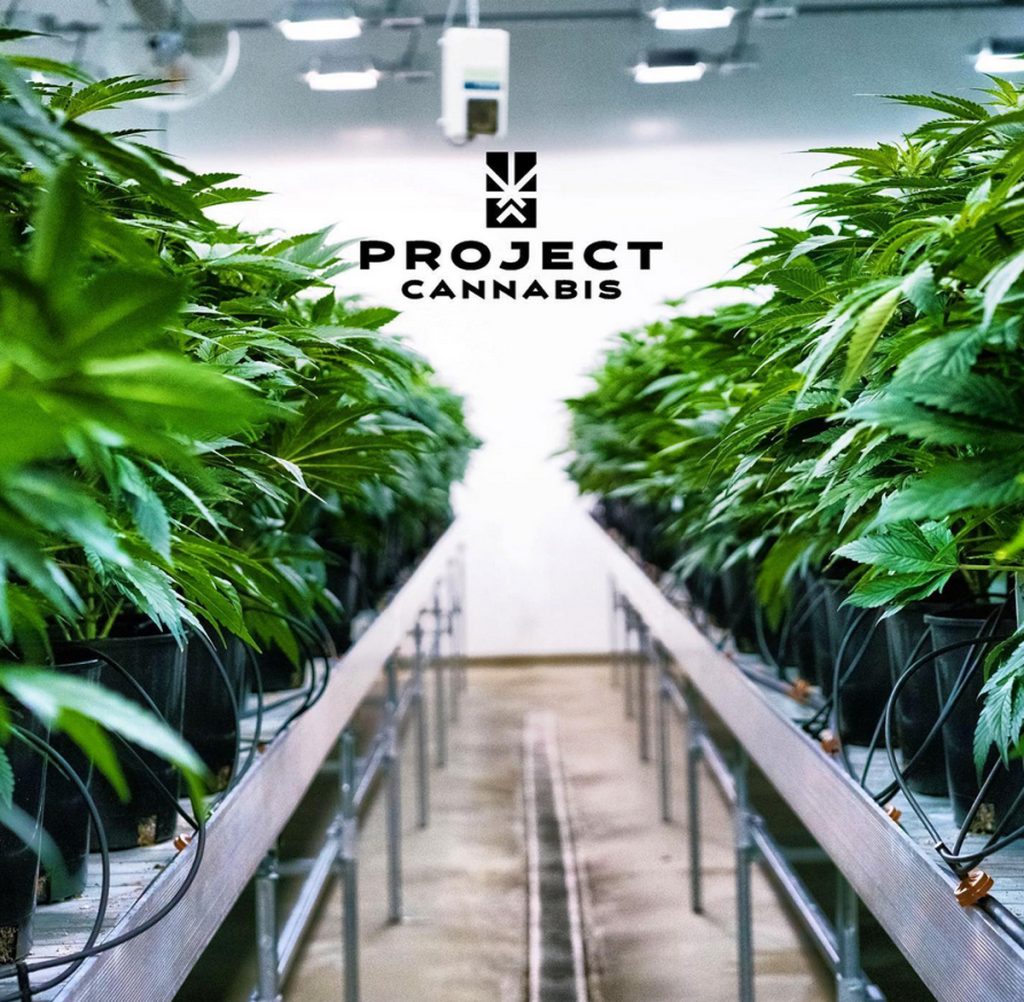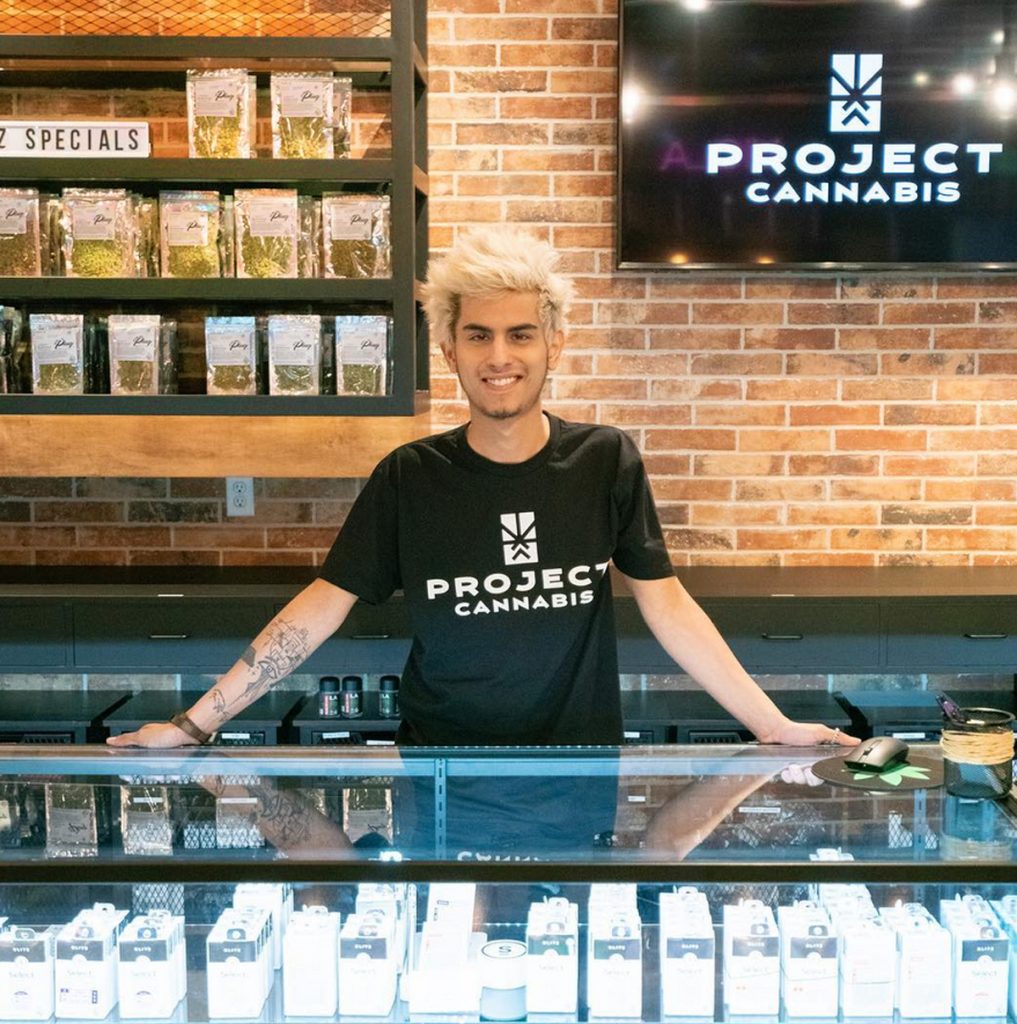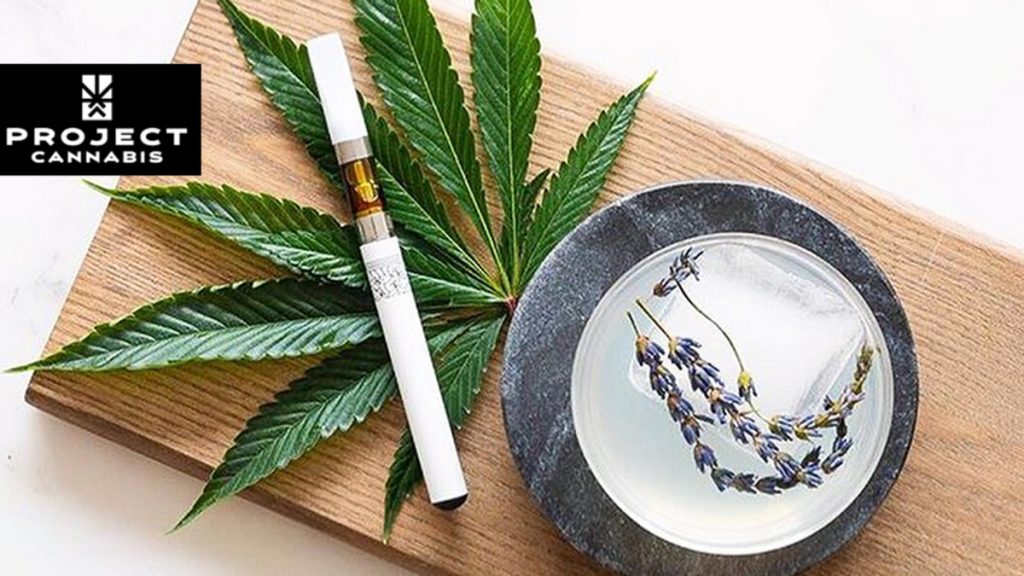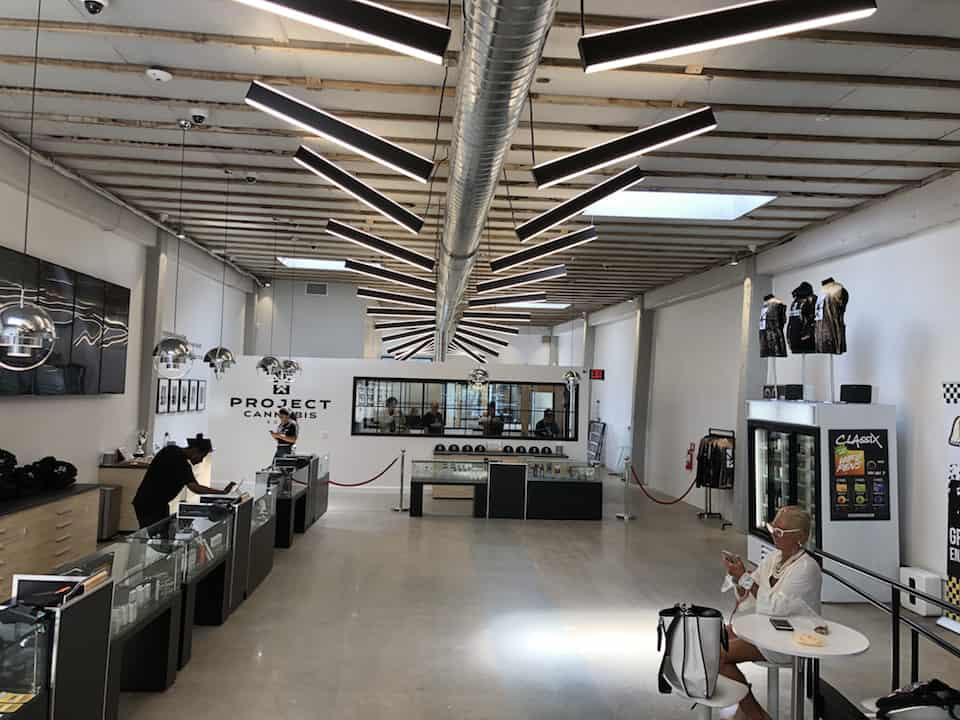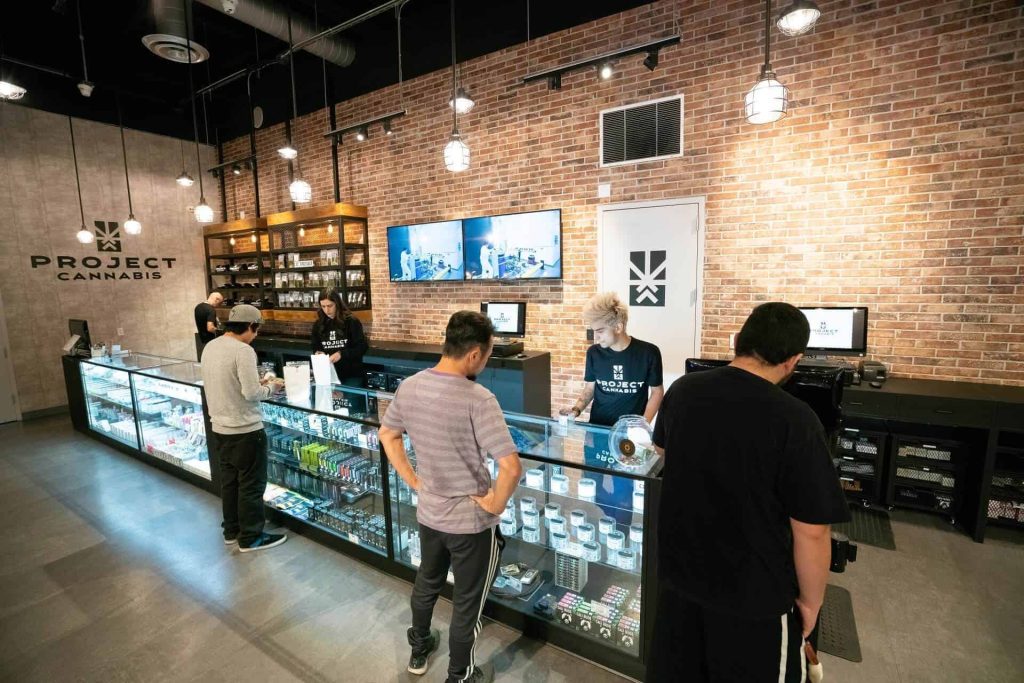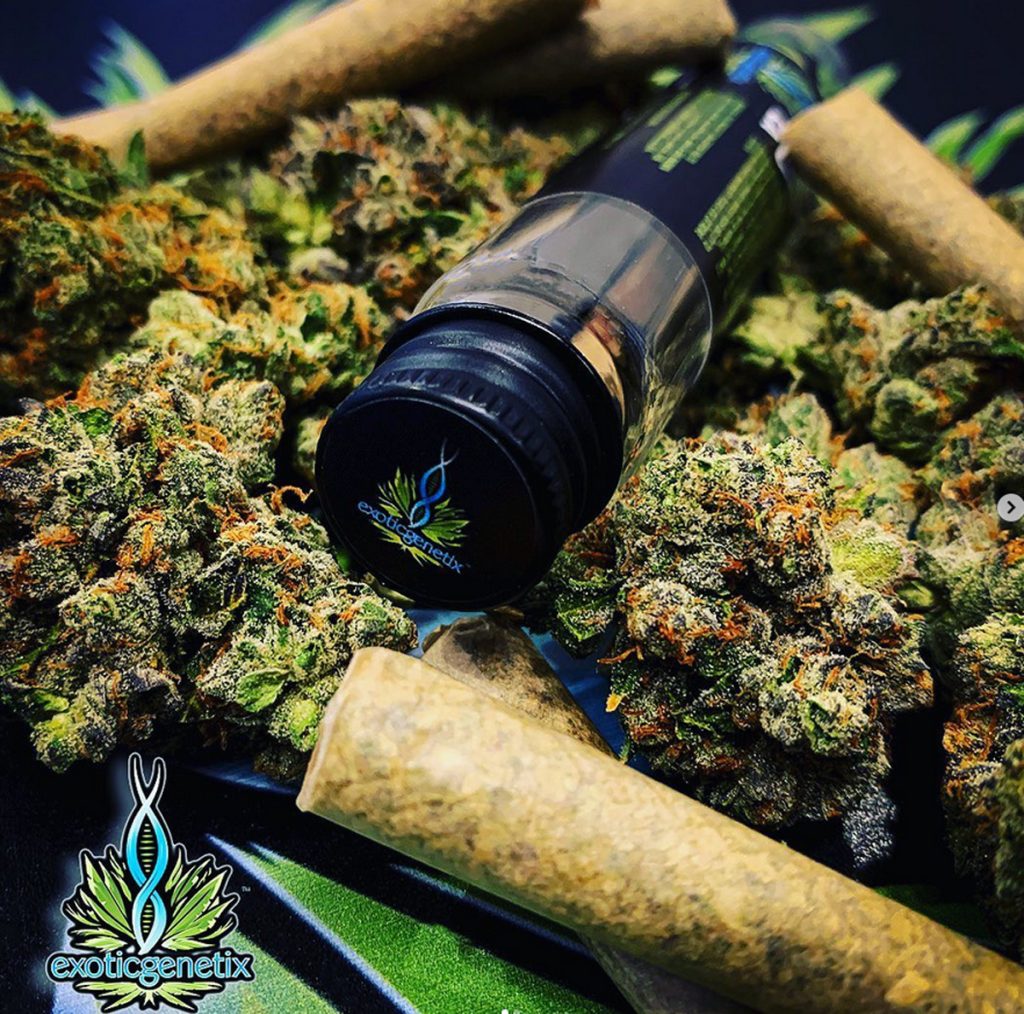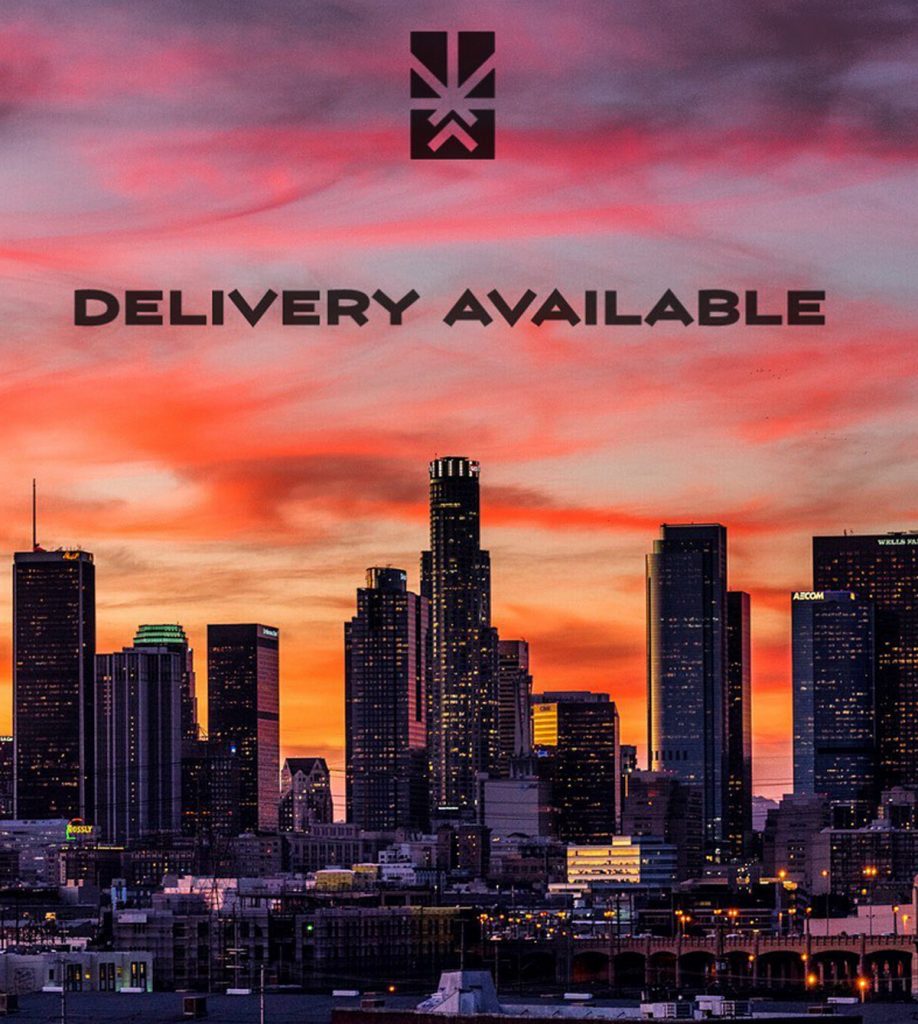 Our favorite Los Angeles Cannabis Dispensary is Project Cannabis. Sure, we might be biased, but we genuinely believe Project Cannabis blows all other LA dispensaries out of the water.  Project Cannabis' storefront is inviting and aesthetic, and they've got loads of product for every occasion. Not only do they promote social equity brands exceptional customer service, but they also stock their stores with the best thc gummies in the game. Some of our favorite brands they carry include Wyld, Kanha, Dixie, and Gelato. Their gummy supply is abundant! Oh, and did we mention their promos? Their specials and daily deals are a fantastic way to invite you to explore new strains and products at a fair price! 
Address: 10842 W Magnolia Blvd, North Hollywood, CA 91601
Phone: (818) 322-2177
Hours: Mon – Sun 8 a.m. – 9 p.m.
Best Places to Find Cannabis Gummies in Los Angeles
If you want to discover the best edible gummies, you'll first have to locate the best dispensaries. With so many products flooding the shelves and new goodies constantly being rotated through the pipeline, it can be overwhelming to sift through the muck to find the good stuff. We've made it easier on you to discover which stores fit the bill when it comes to quality weed gummy supply. Peep below to see our preferred places to shop!
The Pottery Weed Dispensary Los Angeles
This professional and sleek dispensary features an extensive selection of products, including topicals for chronic pain, pre-rolls for anxiety and stress relief, edibles for sleep or social lubricant, and fresh flower for chilling out maxing, and relaxing all cool. The Pottery Weed Dispensary is also known for their satisfactory customer service. But really what we're here to talk about are weed gummies, and this dispensary offers 40% off all edibles, every single day! Check out their selection of Lost Farm, Camino, and Smokiez, or get down with Froot, Allswell, or Wyld.
Address: 5042 Venice Blvd., Los Angeles, CA 90019
Phone: (323) 452-9833
Hours: Mon – Sat 8 a.m. – 9 p.m.
Sun 9 a.m. – 7 p.m.
Herbarium Weed Dispensary Los Angeles Marijuana
If you're looking for a vibey dispensary to secure some quality cannabis gummies, look no further. This electric neon and blacklight weed dispensary has tons of tasty flavors to help enhance mood, aid anxiety, relieve pain, or assist you into a state of utter relaxation.They have 1:1:1 CBD THC and TAC Tranquility berry flavored gummies from Kanha, Blue Razz Dream Hybrid THC Gummies from Froot, Mango Tango Sativa THC Gummies from Stiizy, and a wide assortment of other flavors as well as sour option. If you dig any of those brands, you'll be in paradise with their flavor selection! Make sure your next weed gummy re-up falls on a Tuesday, because that's when they offer a weekly special, giving customers 15% off any purchase of edibles.
Address: 979 N La Brea Ave, Los Angeles, CA 90038
Phone: (866) 468-4372
Hours: Mon – Sun 10 a.m. – 10 p.m.
The Artist Tree Marijuana Dispensary & Weed Delivery Los Angeles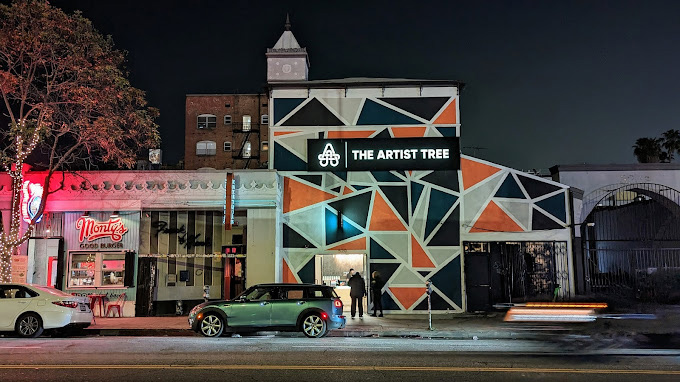 Come one, come all! The Artist Tree features tons of delectable gummies for all of your needs! Big fan of Wyld? They've got Sativa, Indica, Hybrid, and CBD in flavors like huckleberry, pomegranate, and elderberry. You'll also find a ton of flavors from 710 Labs, including Girl Scout Cookie Mix and Ghost Hulk #25 Rosin Gummies. Alien Labs, Artet, and Camino are other notable brands at this hip dispensary. Check out their website or call in to get a good look at their daily deals, which sometimes offer up to 30-50% off select brands!
Address: 520 S Western Ave, Los Angeles, CA 90020
Phone: (213) 985-1815
Hours: Mon – Sun 8 a.m. – 9:50 p.m.
New Age Care Center Weed Dispensary Los Angeles
This down to earth dispensary is said to have one of the best, and most eclectic weed selections in all of LA. Ever had wine flavored, weed-infused gummies? New Age Care Center carries a local brand called Rose Los Angeles, which allows you to experience all the flavors of wine with the effects of weed, including indica "boxed wine" flavored gummies, that are truly something else! New Age Care Center also carries brands such as Muha Meds, Good Tide, Kiva, and Zen. Every Tuesday, they offer 15% off gummies, and Friday they offer rotating and BOGO deals.
Address: 7095 Hollywood Blvd Suite 201 2nd floor, Los Angeles, CA 90028
Phone: (323) 231-2795
Hours: Mon – Sun 9 a.m. – 10 p.m.

Elevate Dispensary Los Angeles
Are you looking for personalized service when shopping for edible weed gummies? Elevate Dispensary is a solid spot with reliable products. Why not save yourself some dough and purchase your products during their all new happy hour from 4-6pm weekdays? You'll be able to save 20% on all products with a $50 minimum purchase in store or $100 minimum delivery. The vibe of Elevate is definitely more professional, modern, and gives off a spa like energy as opposed to an adult candy store.
Address: 8018 W 3rd St, Los Angeles, CA 90048
Phone: (323) 424-4788
Hours: Mon – Sun 9 a.m. – 10 p.m.
The Artist Tree Weed Dispensary – Beverly Hills
The Artist Tree in Beverly Hills shelves similar product to their central LA location, so it just depends on how much traffic you're willing to sit in based on where you're coming from and where you're going. Need gummies for sleep? The Artist Tree carries tons of options for you. They have a large selection of Camino gummies–a unique brand that packages their product by both flavor and emotional state, such as chill, bliss, uplifting, excite, sleep, balance, or social. You've definitely got good options and good deals at this artsy dispensary!
Address: 8311 Beverly Blvd, Los Angeles, CA 90048
Phone: (323) 424-3035
Hours: Mon – Sun 8 a.m. – 9:50 p.m.
Green Qween Weed Dispensary Los Angeles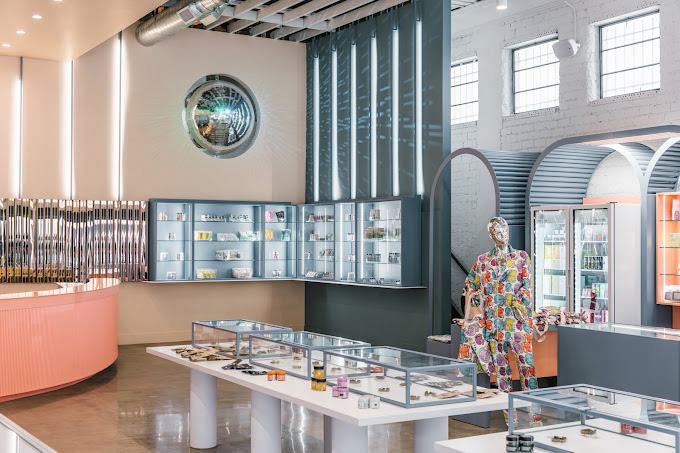 Green Qween is a cutesy dispenso that offers "Daily Disco Happy Hour," where customers receive 20% off the entire store from Monday through Friday 4-6pm. Try out their Rose Hibiscus Turkish Delight Gummies infused with single-strain flower rosin for a sweet treat that will send you into ultimate chill mode. Green Qween carries vegan options from Binkse in flavors like mixed berry or tangerine vegan gummies. Goldmine, Jam, and Kanha are some other well-known brands they carry that are fast-acting and provide pleasant relief. If one thing is for certain, it's that Green Qween's illuminated shelves are dressed to the nines with all of your favorite edible thc gummies, so you'll be in for a real treat if you decide to pop in.
Address: 1051 S Broadway, Los Angeles, CA 90015
Phone: (213) 275-1034
Hours: Mon – Sun 10 a.m. – 10 p.m.
Green Earth Co. Dispensary Highland Park
This dispensary is a real gem! Packed with a punch, Green Earth Collective carries tons of delicious and potent gummy product. The clean layout with wood and glass shelving helps accentuate current products, making it easy for you to locate your favorite edibles and discover new labels. If you're hoping for a mellow but effective high, check out Good Tide's Mango Solventless Hash Rosin gummies, or if you'd prefer to knock out for the evening after a long day, Heavy Hitters THC/CBN "Lights Out Midnight Cherry" gummies are sure to help send you off to a deep sleep. Green Earth Co also carries a few vegan gummies.
Address: 4801 York Blvd, Los Angeles, CA 90042
Phone: (323) 349-0949
Hours: Mon – Sun 9 a.m. – 10 p.m.
Pineapple Express Hollywood Weed Dispensary
One epic thing about Pineapple Express's Hollywood dispensary is their insane specials that highlight different brands, encouraging you to branch out and try names and products you would have perhaps never heard of. They also offer fun variations from your typical edible gummies, including a gummy Apple Belt from Space Gem, and gummy Black Raspberry Mike Bites from Tyson. Their reward system will help you earn points with every purchase to help you save on future purchases. Of course, Pineapple Express also carries your typical brands you'll find at any dispensary, but we appreciate that they carry more diverse strains and flavors.
Address: 1708 Vine St, Los Angeles, CA 90028
Phone: (323) 380-7802
Hours: Mon – Sun 10 a.m. – 10 p.m.
PACKS Weed Dispensary South Los Angeles
Pack's carries a great selection of weed gummies to help you achieve whatever high your heart desires. A brand you don't see at many dispensaries–Dee Thai–has delicious Jackfruit and Lychee flavored edible gummies that transport you to Southeast Asia,
Or select from a wide assortment of Froot flavors, or Heavy Hitters Holy Grape or Atomic Apple. Jelly Wizard and Kushy Punch are two other unique brands only carried at select stores such as PACKS. If you're looking for more diverse gummy brands and sugar-free edible options, PACKS is your place.
Address: 6420 Wilmington Ave, Los Angeles, CA 90001
Phone: (323) 749-5511
Hours: Mon – Sun 6 a.m. – 10 p.m.
Evidently, when you find yourself in need of a chewy, tasty, and highly potent weed gummy, Los Angeles has ample options that can be found and purchased all over the city. If you're a noob to the edible world or are looking to explore a new brand, strain, or dosage, we recommend consulting with a budtender to ensure your experience is seamless and that the product you purchase suits your individual needs and preferences. Project Cannabis has highly knowledgeable budtenders ready to help guide you to the best product based on what cannabis goals you are trying to achieve.
Remember that while cannabis infused-gummies can be tasty, they are exceedingly potent and can quickly turn from a wonderful adventure into a nauseating or overwhelming experience if you consume one too many. This is easier than you may think, since weed gummies are designed to be so delicious. We want your weed gummy consumption to be the greatest experience it can be, so start small with doses and don't be afraid to ask for direction and advice if you're uncertain what dosage might be right for you.
We hope this article gets you one step closer to your weed gummy goals!