What to Know for Weed Smoking Bars in Los Angeles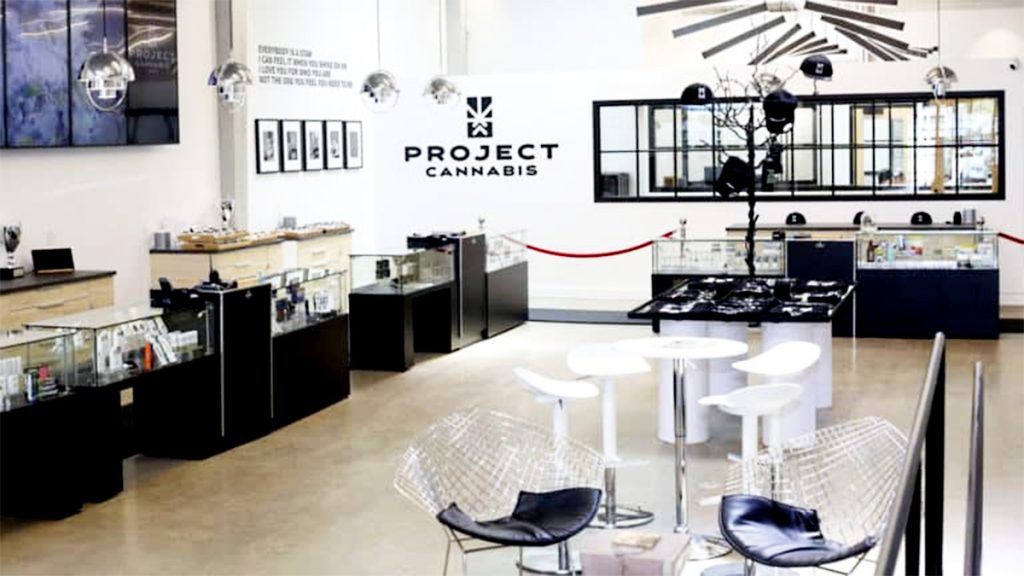 This post is part of our Best Dispensary in Los Angeles series, sponsored by Project Cannabis.
Cannabis consumers who enjoy socializing while getting baked might enjoy the benefits of a weed smoking bar or weed consumption lounge. Luckily for LA folks, there are plenty of things to do and places to purchase bud, but there are only a few options for an actual weed smoking bar Los Angeles. 

What Is a Weed Smoking Bar?
As the title indicates, a weed smoking bar is a venue or establishment where you can smoke weed in a curated, high vibe social setting. Some weed smoking bars also offer beverages for purchase–whether it be a cocktail or non-alcoholic. Weed smoking bars are comparable to speakeasies–they are historically looked down upon by the masses yet push cultural boundaries to provide an inclusive, safe space to consume a misunderstood compound. Weed smoking bars promote the use of THC, eliminating the idea of it being taboo to consume around other cannabis users.
Consumption lounges and weed smoking bars either operate as a standalone business or partner with a dispensary or weed delivery service where you can purchase bud, or food.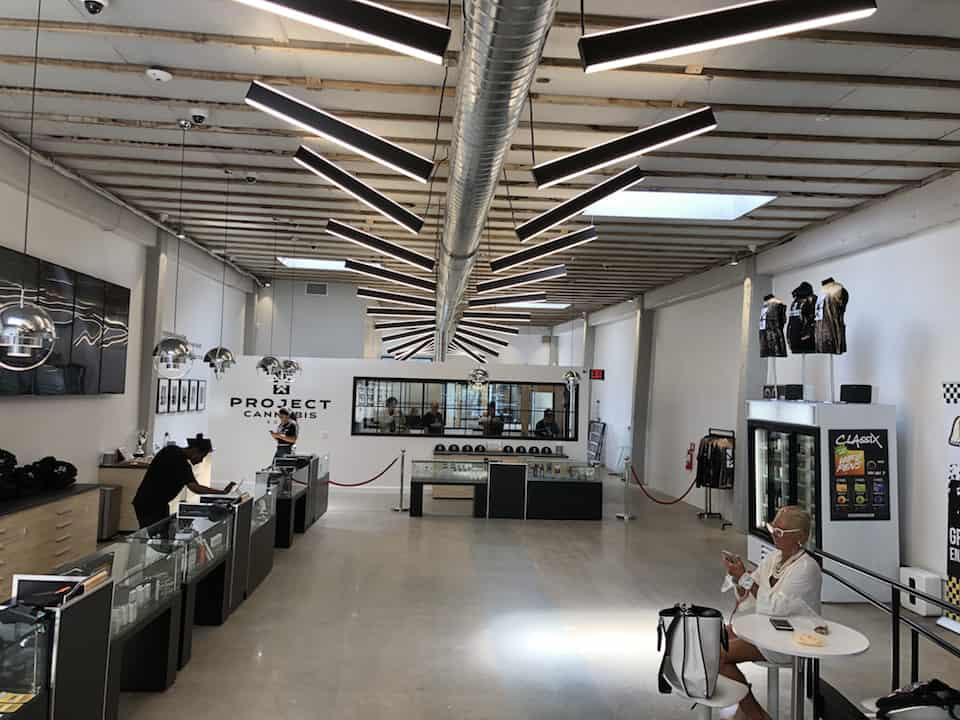 Who's a Weed Smoking Bar For?
Each weed smoking bar Los Angeles currently provides a unique experience for its customers–some resemble a nightclub vibe with loud music, eccentric entertainment, and are more conducive to mingling, while others are rather low-key and relaxing, perhaps a place to unwind and escape the noise. No matter what the setting, you can expect most smoking bars to be somewhat smokey, and definitely wafting with the aroma of top-quality kush.
Certain weed smoking venues provide an outdoor, open air setting to smoke, so you aren't getting inundated with secondhand cannabis or reeking of weed by bathing in your and others smoke in an enclosed space. The air quality and air filtration is definitely something to look out for when selecting a smoking bar.
Of course, anyone over the age of 21 can attend a weed smoking bar–if the state doesn't require you to have a medical card, but it is advised to know your limits, tread lightly, and avoid going overboard on consumption. Luckily, employees at cannabis smoking bars are trained to look out for their customers and assist anyone who might have accidentally gotten too sauced. If you start to exhibit cannabis-specific signs of impairment or feel you've gotten too high, don't hesitate to ask staff to help.
Tips for Selecting a Weed Smoking Bar
When deciding where to smoke weed at a weed smoking bar Los Angeles, you'll want to consider a few things–is there good parking? Does the smoking lounge offer any amenities aside from a place to smoke weed? Is the ambiance more chill and relaxing, or rowdy and outlandish? Is it close to your residence, or is it a mission to get there? What do reviews online say? Is the staff friendly? Do they offer weed products for purchase, or is it a bring-your-own-weed spot?
The Rainbow Bar and Grill and The Studio Cannabis Smoking Lounge are prime examples of weed smoking bars in LA that have an eclectic array of offerings–from food and beverages to comedy shows, open mics, wake and bake drag brunches, paint nights, and other forms of entertainment to give you a full-spectrum of fun activities to enjoy as you relish being stoned.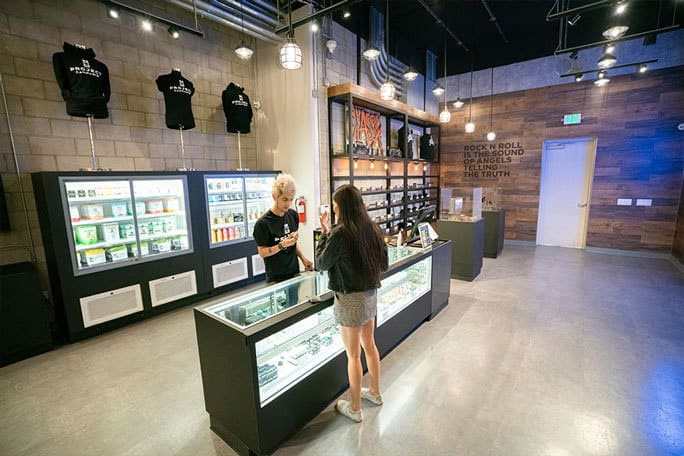 Are Weed Smoking Bars Legal?
Weed smoking bars are legal in only a few states and cities, with San Francisco and Los Angeles taking reign on accessibility. Current laws for a weed smoking bar Los Angeles demonstrate why there are so few of them at current. There are tons of regulations surrounding cannabis retail and consumption, posing a challenge for those looking to get into the weed smoking bar business. That said, it is becoming easier to bring them into existence, so be on the lookout for more sprouting up in your area.
As of 2022, social cannabis consumption is allowed in states such as California, Colorado, Alaska, New Mexico, Illinois, and we are starting to see a few other states open their doors to the idea. Yet still, getting caught smoking in public in California can leave you with a $250 fine, even though lounges permit consumption.
Where To Find Cannabis in LA
Project Cannabis in North Hollywood is a posh dispensary that delivers award-winning service and a supreme selection of top quality marijuana brands. While not a weed smoking bar in Los Angeles at present, Project Cannabis has superior value that you truly can't beat, especially when it comes to their high grade kush and one-of-a-kind specials. Speaking of specials–their wake & bake deals give early risers a major discount, and they feature daily happy hour deals with diverse products, popular items, and staff picks of everything from house brands and edibles to fresh flower and concentrates.
Uncertain where to start? Pop in to Project Cannabis in North Hollywood today to get help from an expert on recommendations to satisfy all your health and wellness needs. They are not only highly educated cannabis experts, but are readily at your service to provide personalized guidance to weed products that will facilitate you on your journey to experiencing a noteworthy high.