Things to do in Arizona: Top 11 Cities to Explore & Experience!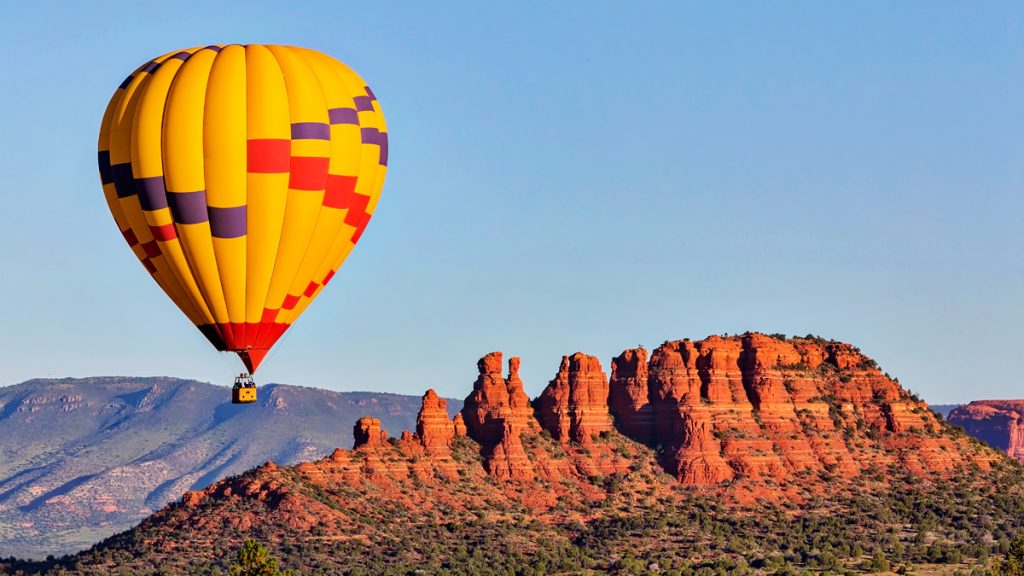 This post is part of our Best Dispensaries in Arizona series, brought to you by Cannabist Tempe and SWC Arizona.
Looking for things to do in Arizona?  You're in luck.  Our travel pros have scoured the state and present to you a ton of exciting ideas that will keep you entertained and engaged during your time in the Grand Canyon State. Get captivated by diverse landscapes and explore an array of vibrant cities awaiting your exploration. From the vibrant energy of Phoenix to the rich cultural heritage of Tucson, we'll take you on a tour of the top 11 cities in Arizona, each offering unique attractions and unforgettable experiences.

Things to Do in Phoenix, Arizona
You might assume there are a ton of things to do in Arizona while visiting the state's capital city of Phoenix. You assume correctly! From superior golfing, magnificent hiking trails, eye-popping natural scenery, history, art, culture, and entertainment…need we go on? Here is a quick rundown of things to do in Phoenix, Arizona.
Desert Botanical Garden (1201 N Galvin Pkwy)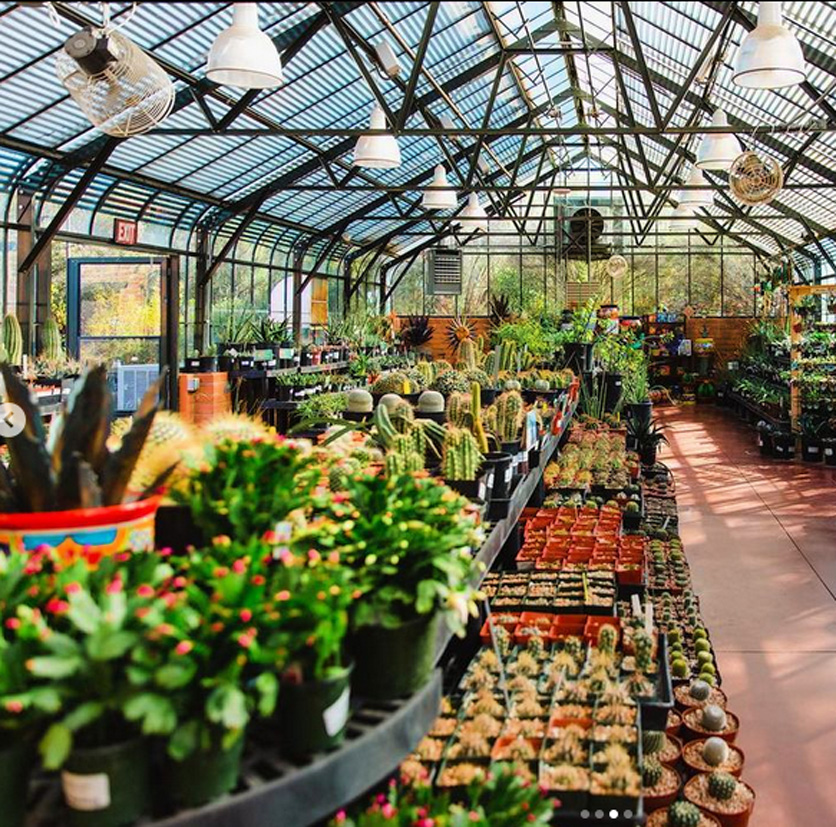 Explore the stunning desert flora and enjoy vibrant events and exhibitions.
Heard Museum (2301 N Central Ave)
Discover Native American art and culture through exhibits and interactive displays.
Papago Park (625 N Galvin Pkwy)
Hike, bike, or enjoy a picnic in this beautiful desert park with unique geological formations.
Phoenix Zoo (455 N Galvin Pkwy)
Encounter a variety of animals and enjoy educational programs and wildlife exhibits.
Musical Instrument Museum (4725 E Mayo Blvd)
Immerse yourself in the world of music through a vast collection of instruments from around the globe.
Things to Do in Sedona, Arizona
Long heralded as a spiritual mecca for those seeking soulful, introspective experiences, Sedona has tons to offer both the adventurous and those seeking enlightenment. When it comes to things to do in Sedona, Arizona, there is an enticing adventure awaiting everyone with any kind of appetite. Take a look at this quick list of what to do in Arizona when visiting Sedona.
Red Rock State Park (4050 Red Rock Loop Rd)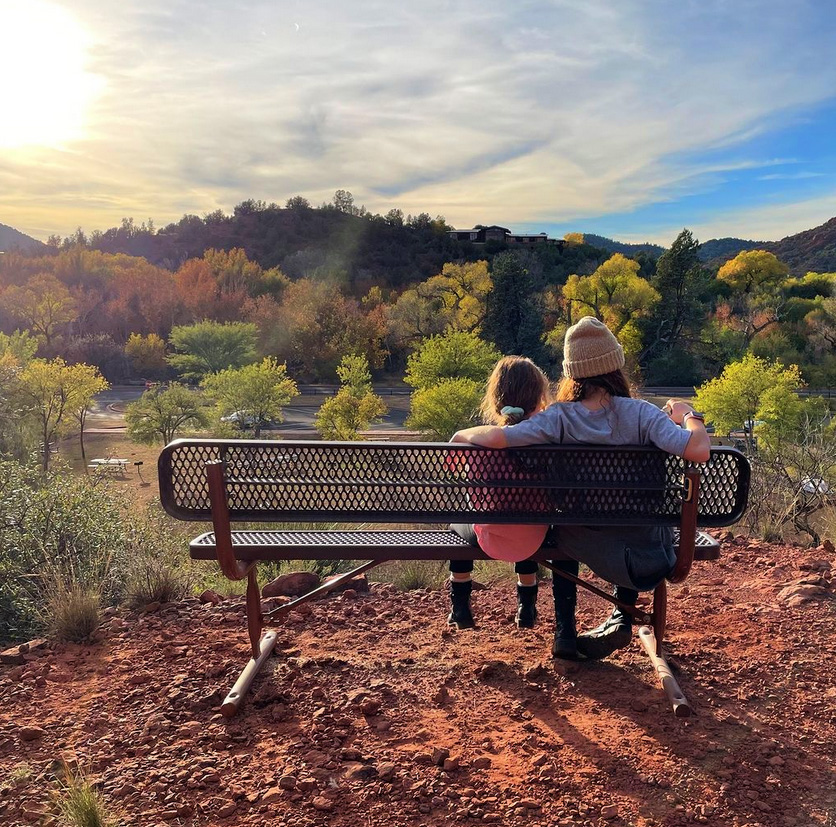 Witness breathtaking red rock formations, hike scenic trails, and enjoy bird-watching.
Chapel of the Holy Cross (780 Chapel Rd)
Visit this iconic chapel built into the red rocks, offering panoramic views and a tranquil atmosphere.
Slide Rock State Park
Slide down natural water slides, swim in refreshing creek waters and enjoy a picnic in a picturesque setting.
Tlaquepaque Arts & Crafts Village (336 AZ-179)
Stroll through this charming village filled with art galleries, shops, and picturesque courtyards.
Cathedral Rock Trail (500 Back O' Beyond Rd)
Embark on a scenic hike to the famous Cathedral Rock, known for its stunning vistas and spiritual energy.
Things to Do in Scottsdale, Arizona
Do things like self-indulgence, exemplary art galleries, and exquisite dining sound good to you? If so, you'll be happy to know that these and many other things to do in Scottsdale, Arizona await when you come to visit. Check out this rundown of things to do in Arizona when you visit Scottsdale's eclectic, dynamic city.
Old Town Scottsdale (E Main St & N Brown Ave)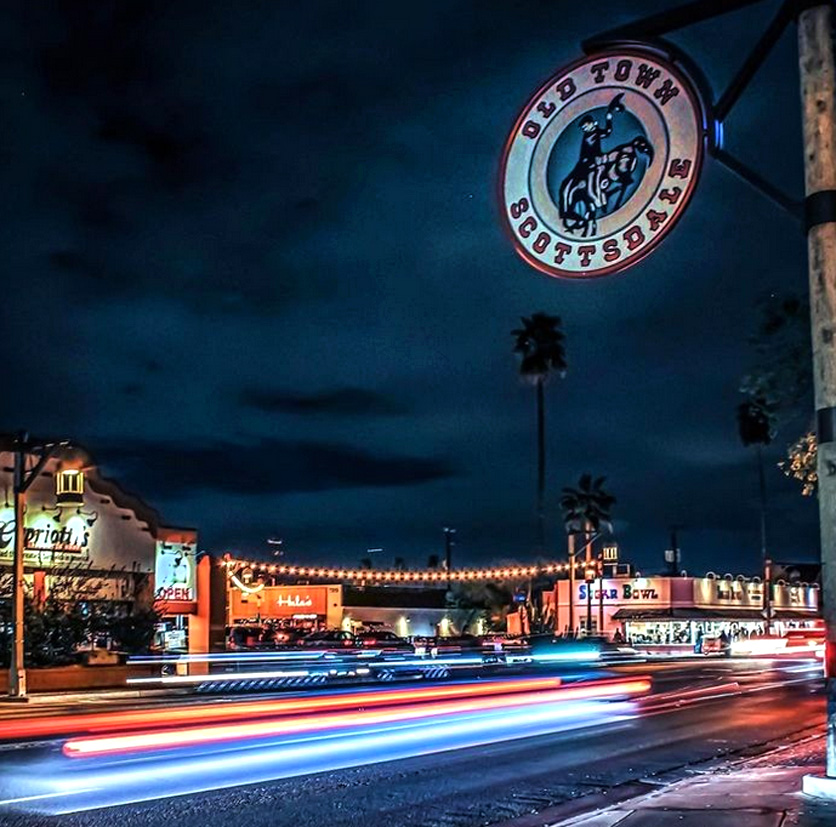 Experience this historic district's vibrant art scene, upscale shopping, and delicious dining.
Taliesin West (12621 N Frank Lloyd Wright Blvd)
Tour Frank Lloyd Wright's former winter home, a stunning architectural masterpiece.
Scottsdale Museum of Contemporary Art (7374 E Second St)
Explore thought-provoking contemporary art exhibitions and engaging programs.
McDowell Sonoran Preserve (18333 N Thompson Peak Pkwy)
Enjoy hiking and biking trails amidst beautiful desert landscapes and wildlife.
Western Spirit: Scottsdale's Museum of the West (3830 N Marshall Way)
Discover the rich history and culture of the American West through exhibits and artifacts.
Things to Do in Page, Arizona
Ever noticed those mind-blowing photos of otherworldly landscapes, rock formations, and natural marvels? Odds are, some of those pics are from the best kept secret in AZ known as the city of Page. When considering what to do in Arizona, Page's natural wonder will make you bewildered and awestruck.
Antelope Canyon (AZ-98 E)
Marvel at the exquisite slot canyons with stunning light beams, a photographer's dream.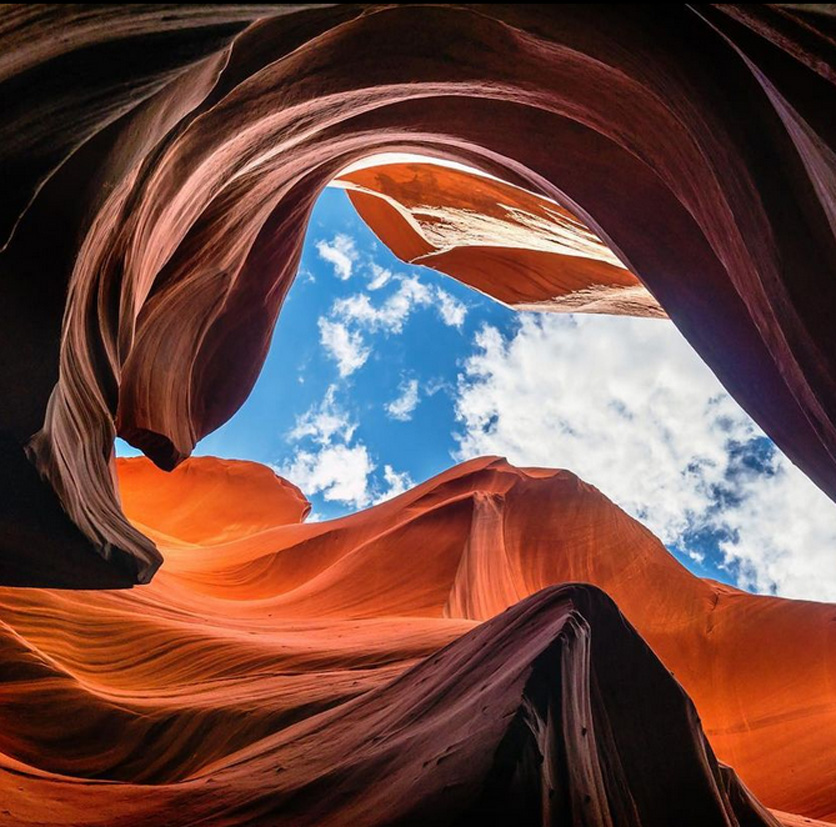 Horseshoe Bend (1001 Page Pkwy)
Witness the dramatic horseshoe-shaped bend in the Colorado River from a breathtaking viewpoint.
Lake Powell (100 Lakeshore Dr)
Enjoy boating, kayaking, and fishing in the shimmering waters of this expansive reservoir.
Glen Canyon Dam (US-89)
Learn about this engineering marvel by taking a guided tour of the dam and enjoy panoramic views of Lake Powell.
Rainbow Bridge National Monument (Forbidding Canyon Lake)
Take a boat tour to see the largest natural bridge in the world, a sacred site for Native American tribes.
Things to Do in Yuma, Arizona
Commonly known as the sunniest city on the planet, Yuma is equally sunny in disposition as it is in entertainment and natural beauty. Yuma is also an epicenter for old west charm, history, cultural diversity, and much more. Don't take our word for it. Check out these ideas about what to do in Arizona when you come to visit the colorful, robust city of Yuma.
Yuma Territorial Prison State Historic Park (1 Prison Hill Rd)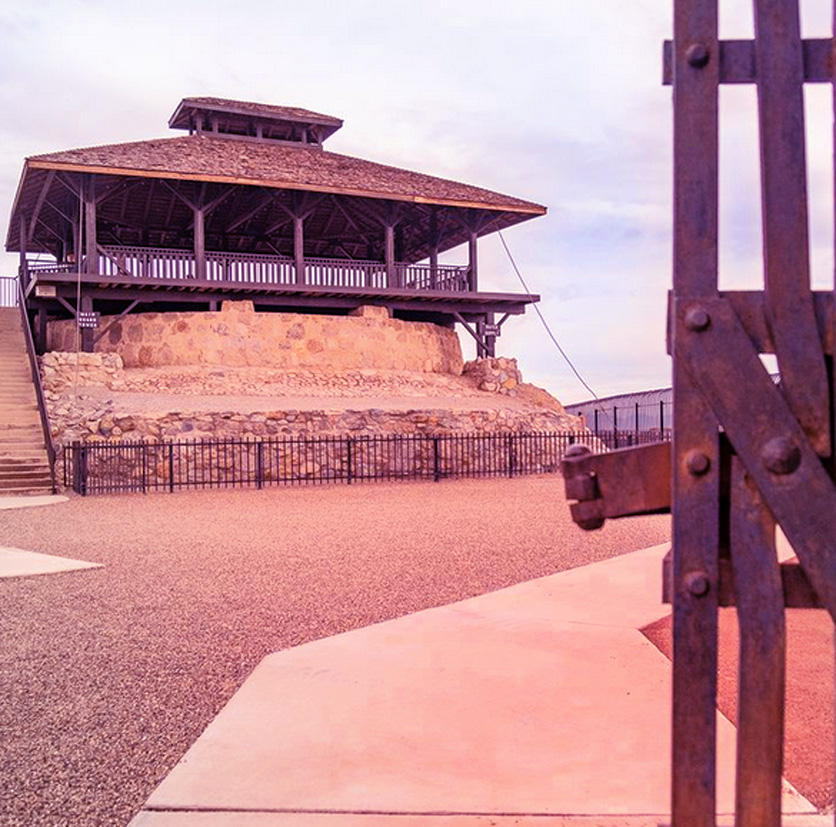 Explore the historic prison and learn about its fascinating past through exhibits and guided tours.
Yuma East Wetlands (Yuma Crossing Bike Path)
Walk or bike through this restored wetlands area, home to diverse wildlife and scenic trails.
Colorado River State Historic Park (201 N 4th Ave)
Discover Yuma's riverfront history through exhibits, a restored 19th-century depot, and beautiful gardens.
Castle Dome Mines Museum & Ghost Town (Castle Dome Mine Rd)
Step back in time and explore a well-preserved ghost town with artifacts and historical displays.
Martha's Gardens Medjool Date Farm (9747 S Avenue 9 3/4 E)
Tour a working date farm, learn about date cultivation, and sample delicious date products

Things to Do in Flagstaff, Arizona
Home to the largest expanse of natural pine forests in the US, Flagstaff is a treat for nature-lovers. And while the city is a host of delightful outdoor adventures, it's also a haven for indoor activities like deluxe shopping, dining, and fabulous entertainment venues. So, while you're contemplating what to do in Arizona, check out these hot spots in Flagstaff that will culminate into memory-making moments.
Lowell Observatory (1400 W Mars Hill Rd)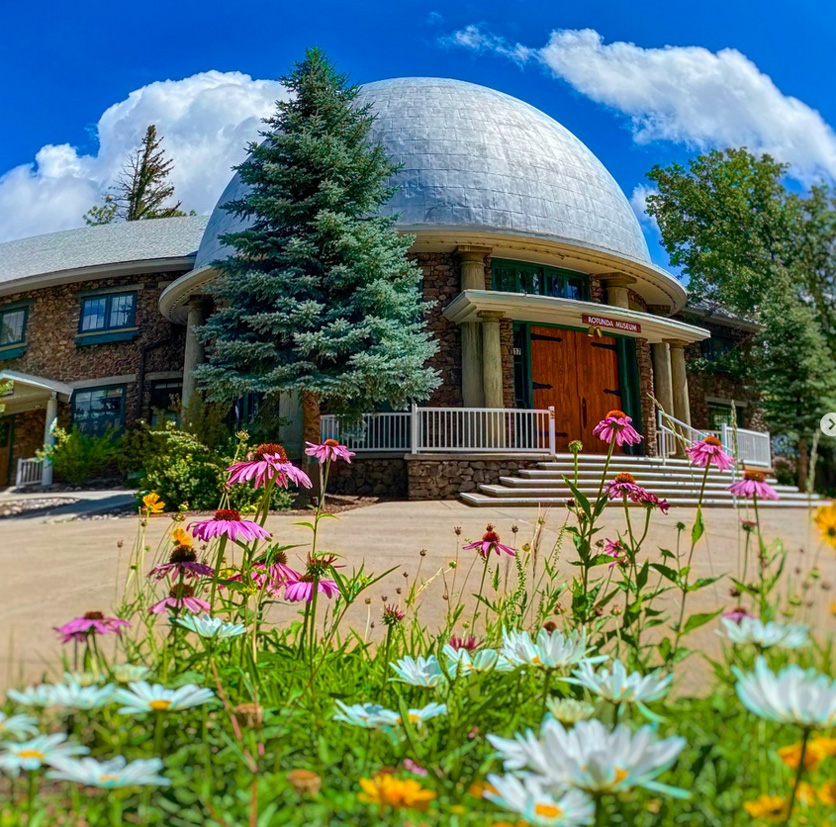 Observe celestial wonders, learn about astronomy, and explore the fascinating observatory.
Walnut Canyon National Monument
Hike along ancient cliff dwellings and discover the rich history of Native American civilizations.
Arizona Snowbowl (9300 N Snowbowl Rd)
Enjoy winter skiing, snowboarding, scenic chairlift rides, or hiking and disc golf in summer.
Museum of Northern Arizona (3101 N Fort Valley Rd)
Delve into the diverse cultures and natural history of the Colorado Plateau through exhibits and artifacts.
Historic Downtown Flagstaff (6 E Aspen Ave)
Experience charming shops, restaurants, and historic buildings in the heart of Flagstaff.
Things to Do in Williams, Arizona
Located just a stone's throw away from the Grand Canyon, Williams is a goldmine of opportunities for excitement and fun. Choose from recreational activities such as skiing down sensational ski slopes, and go foraging through bountiful natural landscapes, and the wildlife is super-switched-on. When it comes to things to do in Arizona, Williams just might be the most surprising and titillating spot on your tour through the state.
Bearizona Wildlife Park (1500 E Route 66)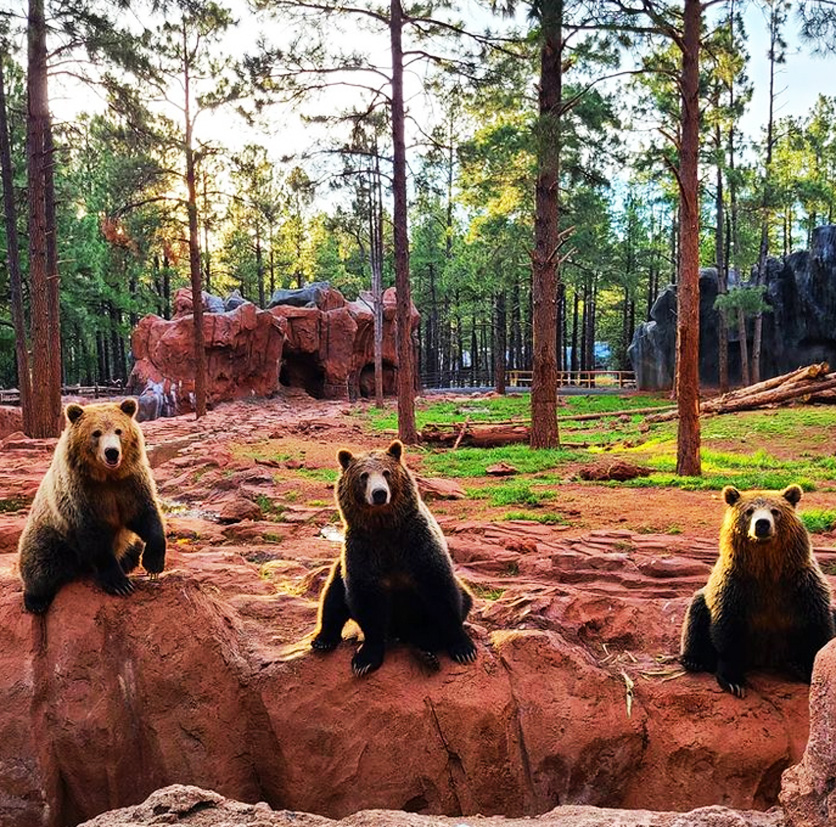 Drive through this wildlife park and encounter North American animals up close.
Grand Canyon Railway (280 N Grand Canyon Blvd)
Take a historic train ride to the Grand Canyon, enjoy entertainment on board, and experience the natural wonder.
Route 66 Zipline (200 E Route 66)
Soar through the air on a thrilling zipline adventure, experiencing Williams from a unique perspective.
Pete's Rt 66 Gas Station Museum (101 E Route 66)
Explore a vintage gas station-turned-museum showcasing classic cars and Route 66 memorabilia.
Buckskinner Park
Enjoy a picnic, play in the park, or take a leisurely stroll in this scenic community park.
Things to Do in Tombstone, Arizona
Fondly referred to as "The Town Too Tough to Die," Tombstone is a truly wild west experience. Whether you are a western history enthusiast, an outdoor adventure-seeker, or a shopaholic, Tombstone ticks all the boxes.
OK Corral (326 E Allen St)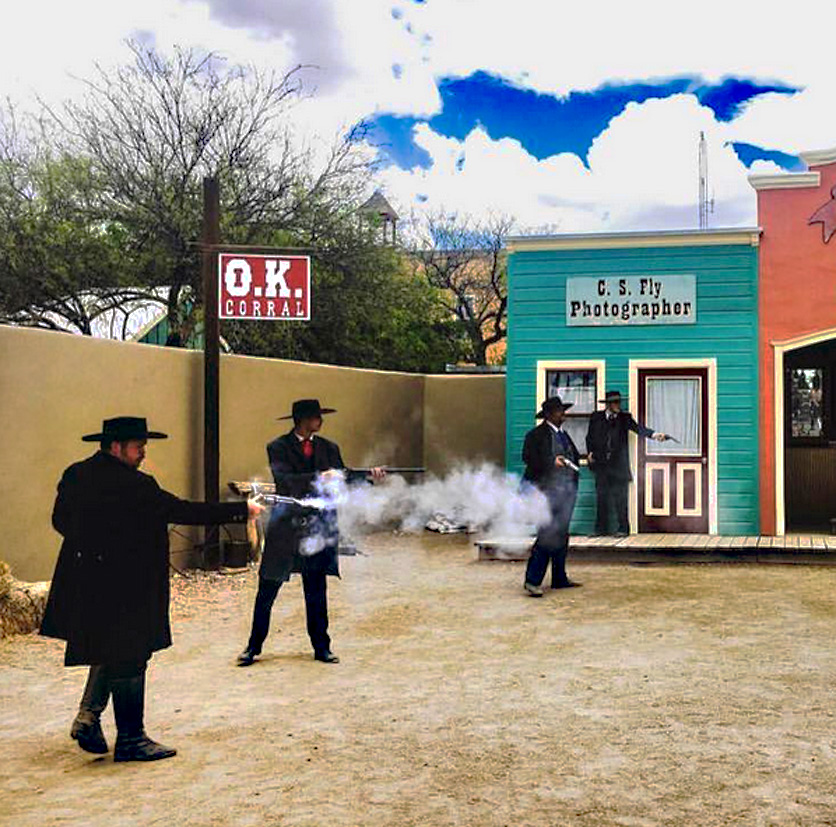 Step back into the Wild West and witness reenactments of the famous gunfight at the OK Corral.
Bird Cage Theatre (535 E Allen St)
Tour the historic theater with its rich history and alleged paranormal activity.
Boothill Graveyard (408 AZ-80)
Visit the final resting place of the Old West's legendary figures and learn about their untamed lives.
Tombstone Courthouse State Historic Park (223 Toughnut St)
Explore the restored courthouse museum and discover Tombstone's fascinating past.
Big Nose Kate's Saloon (417 E Allen St)
Experience the Old West ambiance and enjoy a drink at this iconic saloon with live music and entertainment.
Things to Do in Glendale, Arizona
Picture this: Your tummy is grumbling, you're craving a memorable cultural experience, and your travel log is begging for sublime snapshots to document your adventures. If that's your vision for a fantastic getaway, then look no further than Glendale. With its awesome natural scenery, yummy dining establishments, and stunning views, exciting things to do in Arizona is a no-brainer when you visit Glendale.
Westgate Entertainment District (6770 N Sunset Blvd)
Shop, dine and enjoy entertainment in this vibrant district with a lively atmosphere.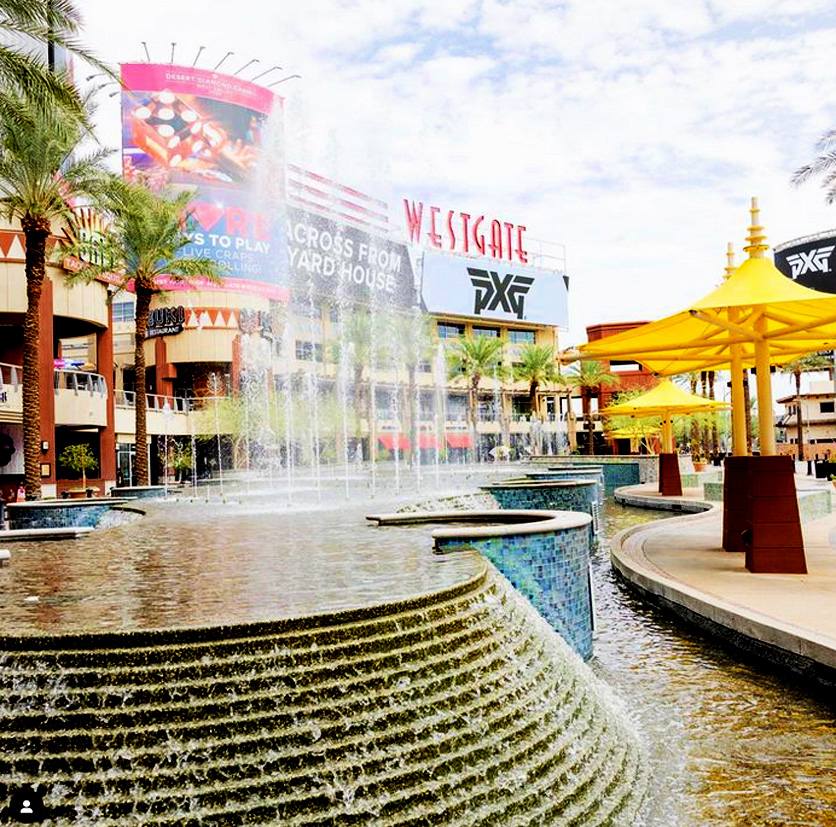 Historic Downtown Glendale (5799 W Glendale Ave)
Wander through antique shops, boutiques, and art galleries in this charming historic area.
Sahuaro Ranch Park (9802 N 59th Ave)
Step back in time at this historic ranch featuring preserved buildings, gardens, and walking trails.
Cerreta Candy Company (5345 W Glendale Ave)
Take a factory tour of this local candy company and indulge in delicious homemade chocolates.
Thunderbird Conservation Park (5486 W Pinnacle Peak Rd)
Hike through scenic desert trails and enjoy panoramic views of the surrounding area.
Things to Do in Bisbee, Arizona
Known for its free-spirited vibes and touted as one of the most hospitable places in AZ, Bisbee is definitely a forerunner for one of the hottest spots to visit in the Grand Canyon State. The city was originally a mining town, so you're certain to encounter rich history, culture, and loads of exciting excursions.
Bisbee Mining & Historical Museum (5 Copper Queen Plaza)
Learn about Bisbee's mining heritage and explore fascinating exhibits.
Queen Mine Tour (478 N Dart Rd)
Descend into the Queen Mine and experience what it was like to work in an underground mine.
Center Town Old Bisbee (2 Tombstone Canyon)
Stroll through the picturesque streets, filled with art galleries, shops, and charming Victorian-era architecture.
Lavender Pit (AZ-80)
Marvel at the enormous open-pit copper mine, a striking sight that offers insight into the town's mining history.
Brewery Gulch
Explore the quirky and historic district filled with shops, restaurants, and vibrant nightlife.
Things to Do in Prescott, Arizona
Outstanding hiking trails, shockingly gorgeous natural views, and spectacular dining and entertainment – Prescott is a hub for activities that satisfy any bucket list. Oh, and while you're in Prescott, be sure to visit our favorite dispensary in Arizona, SWC. With locations in Tempe and Prescott, SWC is one of the finest destinations for obtaining the highest-quality cannabis products at a reasonable price, all served by friendly, knowledgeable staff.
Whiskey Row (N Montezuma St)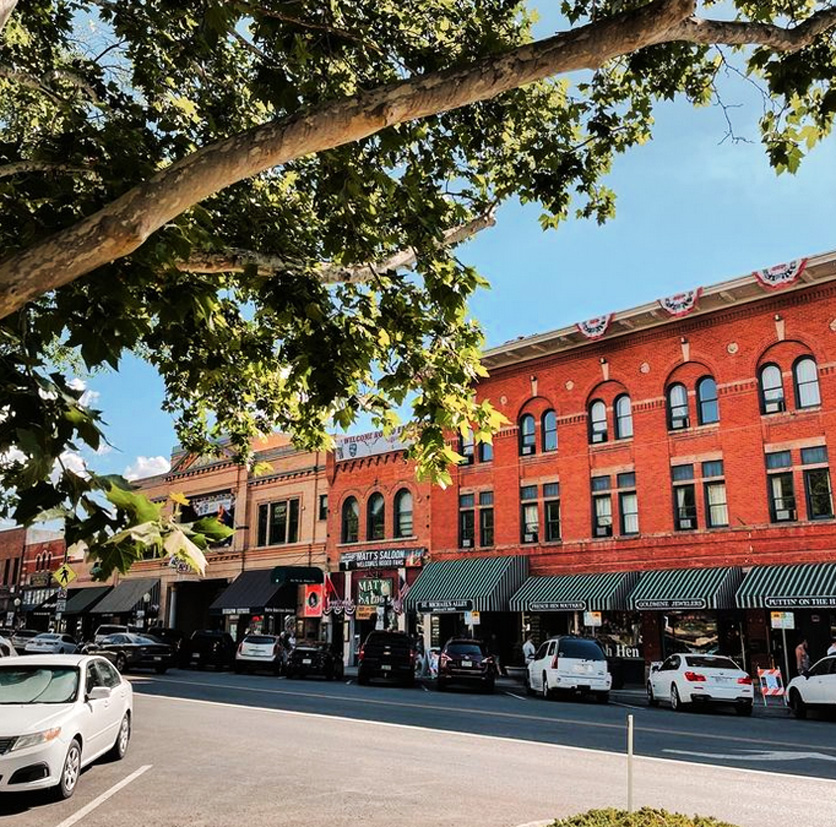 Visit the historic street lined with saloons, shops, and restaurants, known for its lively atmosphere.
Sharlot Hall Museum (415 W Gurley St)
Discover the history and culture of Arizona through exhibits, gardens, and historic buildings.
Prescott National Forest
Enjoy outdoor activities like hiking, camping, and picnicking amidst the beautiful forested landscapes.
Thumb Butte
Hike to the summit of this iconic landmark for panoramic views of Prescott and the surrounding area.
Phippen Museum (4701 AZ-89)
Explore Western art exhibits showcasing the heritage and beauty of the American West.
Conclusion
In conclusion, Arizona's top 11 cities offer a tapestry of experiences that showcase the state's natural beauty, cultural heritage, and vibrant urban life. Whether you're seeking outdoor adventures, historical sites, or culinary delights, Arizona has something to captivate every traveler. Embrace the spirit of the Southwest and embark on a memorable journey through this diverse and enchanting state.