Top Golf Courses in La Jolla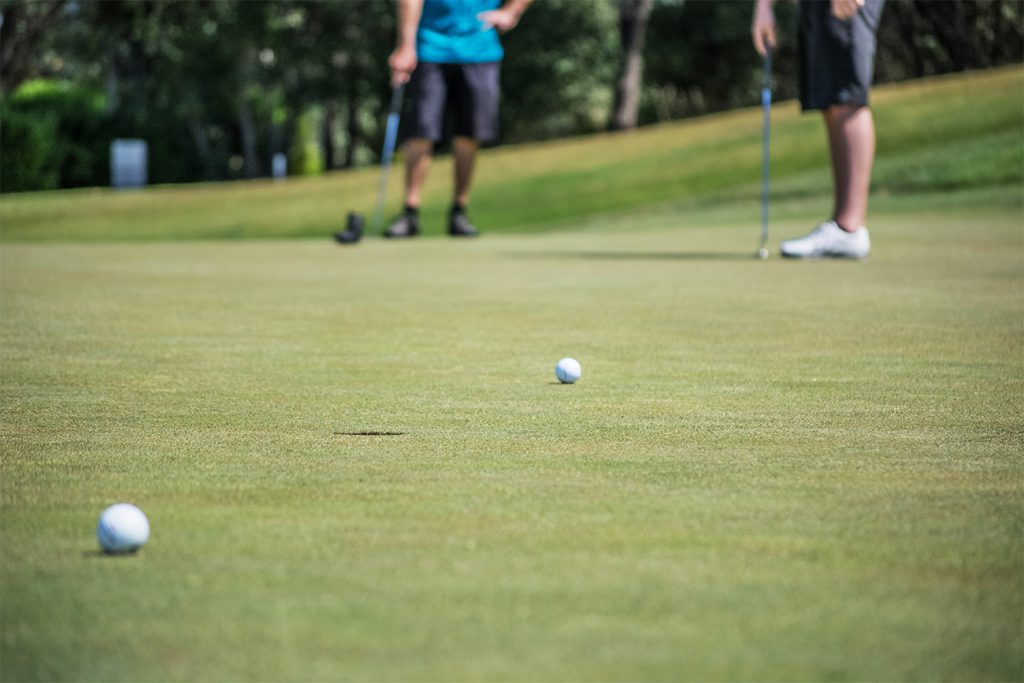 Golfing in La Jolla
Golf is a time honored sport that traces all the way back to the 1200s. There's a reason why, hundreds of years later, it continues to be played. Whether you've only tried golf a few times or been practicing your swing for over 30 years, you know that I'm talking about. There's something extremely satisfying, yet peaceful, about a great day of golf, whether that's nailing your backswing or hitting a hole-in-one. And no matter how your day-to-day game is, the courses here in La Jolla so fine, you'll feel like Tiger Woods every time you play.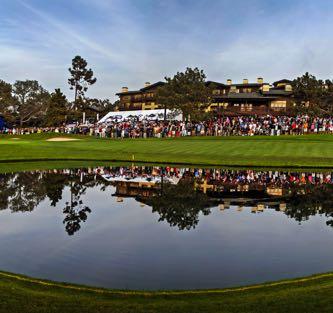 What are the top places to golf?
With high status and endless ocean views, this professional-level venue is every golfer's dream. Torrey Pines is home to one of the most prestigious annual golf tournaments in the country, the Farmer's Insurance Open, and hosted the infamous 2008 U.S. Open. (It will also host the 2021 U.S. Open.) Atop the high cliffs of La Jolla, play the exact holes golf celebrities have. Conquer the same tight fairways as you overlook the ocean.
This venue has 2 courses:
1. Torrey Pines Golf Course, North
This northern course is considered the less challenging of the two courses. The first seven holes of it are deemed the most challenging. Not only are there narrow fairways, but there are also the elements of wind and elevation to consider. So if you're having trouble on the first few, don't worry, the difficulty will ease up around the 8th hole.
2. Torrey Pines Golf Course, South
This course was redone for the 2008 U.S. Open and is known for being aimed at single or non-handicapped plays. It's famous for being formidable, yet stimulating! As one of the toughest courses in America, when you play here, you know you're playing with the best.
To book your tee time, give the office a call and set the date and time. San Diego and La Jolla residents can book up to 7 days in advance. Out-of-town visitors can reserve tee times 8 to 90 days in advance.
For those looking to perfect their game, Torrey Pines offers expert instruction and advanced golf schools. And if you're looking for gear to achieve your best game, head to the Torrey Pines Golf Shop, which has been named one of the top 100 best golf shops by GolfWorld. Speaking of top-notch, let's go a little more in-depth on the annual Farmer's Insurance Open.
The Senior Golf Advisor is an excellent resource and podcast that provides great tips and insight to continually improve your game.  It is geared toward the senior golfer but there is plenty for anyone of all ages to learn.
This is an event that this course is very proud to host. This event started back in 1952, when it was the San Diego Open, and moved to this La Jolla location back in 1968. Ever since then, each year in early February this PGA golf tournament takes the town by storm. People from all over the country fly out just to attend. The main happenings:
1. 3 days of the professional golfing tournament
2. Local, associated restaurants specials
3. Sponsors that bring great giveaways
4. After-hours events and parties
It's a world-renowned event for a reason!
This exclusive course is tucked into the La Jolla Country Club. It's gained high reputation for its Kikuyu fairway grass and small fast greens that adorn its rolling hills. It's a private club, so it's more oriented for locals that are eligible for membership.
Pace of Play & Tough on Technology
The course has a pace of play rating of four hours and five minutes, to keep games running smoothly. You'll also find the course is extra peaceful due to its lack of ringing, buzzing and other technology-resulting noises: no cellphones, pages or beepers are allowed on the green or around the clubhouse! (Don't worry; if any sort of emergency were to occur, there are phone rooms nearby.)
Whether you become a member at the La Jolla Country Club, or just putting about at San Diego golf courses, try out the challenging south course of Torrey Pines or sneak a peek at professionals in the Farmer's Open, you're sure to have a great golfing experience here in La Jolla.