5 Tips To Consider When Moving Your Remote Company Back To The Office in California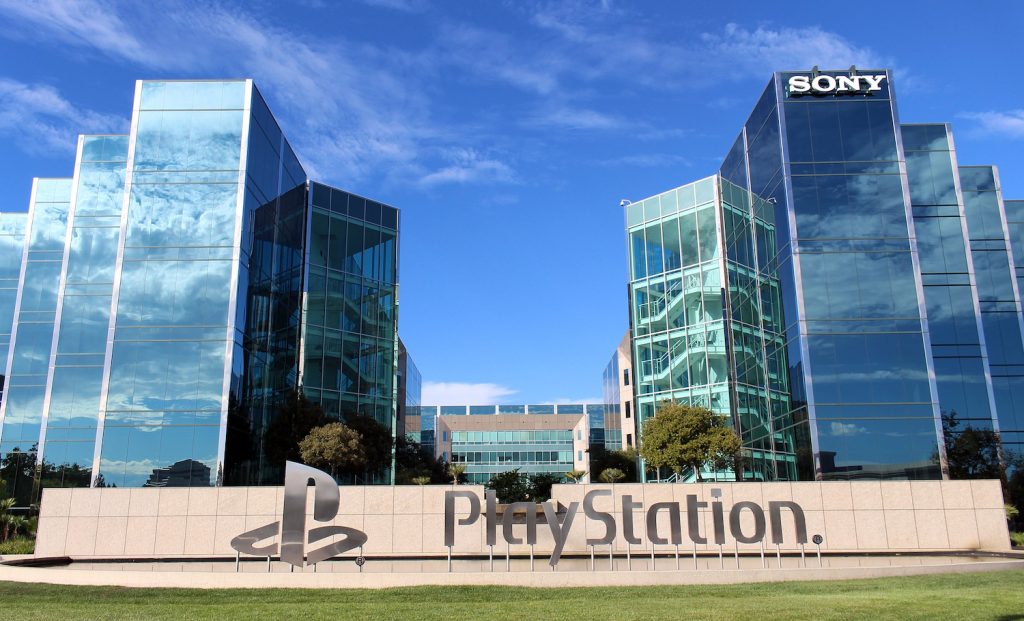 When will California state workers go back to work? It's a question on many minds. Employees across the state, including those at major companies like PlayStation in San Diego, shifted to remote work during the pandemic.
We don't have to tell you that the pandemic has wreaked havoc on businesses in California. In fact, at its height, the pandemic was singularly responsible for over 35% of all American workers converting to remote work as opposed to going into the office.
Although it's true that mandatory quarantines and social distancing adherences are beginning to relax, companies are still feeling the upheaval left in the wake of COVID-19. Today, businesses are beginning to make efforts to restructure operations in an attempt to seek their way back to the "new norm."  One such effort is approaching the prospect of employees going back to the office after working in coworking spaces or from home. 
While paving the way towards returning to the office after working from home, COVID-19 left a lot of landmines in the wake of its torrential path, thus thwarting the average company's way of conducting "business as usual." For example, many employees relegated to working from home have voiced complaints and concerns about going back to work in an in-office environment. As a result, employers are trying to make concessions in order to appease and retain employees while reviving in-office culture.
In addition to negotiating employee migration back to in-office work, businesses are also struggling to construct new office spaces. The challenge is to create offices that promote productivity while still being safe yet inviting for workers returning to office after working from home.
With these factors in mind, here are a few suggestions to consider when moving your remote company back to a physical-office setting in California.
California Remote Employee Laws
Before we talk about getting everybody back into the office, a note about California remote employee laws. While you'll want to check with your company's legal counsel, it's important to remember that remote workers in California are protected by the same rights as they would be if they worked in-person. In other words, you can't treat them like independent contractors. Okay, now that we've gotten that out of the way, let's talk about the fun process of transitioning your team back to the office!
Set Up The Right Lighting
Lighting is a grossly underestimated aspect in business offices. Too much light can cause a jarring glare, potentially leading to tension headaches in employees. Too little light could result in eye strain or low productivity.
Clearly, lighting has a big influence on employee morale and wellbeing. Therefore, it's important to hit just the right hue, as provided by Lume Cube's best-selling Edge Light, which displays a perfect spectrum of illumination over workstations, promoting productivity and balanced light.
You may also want to opt for specialized lighting for video conferencing sessions. This is because while your employees are going back to the office after working from home, not everybody else is – so there is still a need for crystal-clear lighting during video meetings and chats.
Consider Different Office Layouts
As mentioned, pandemic restrictions might have loosened in recent months, but there is no guarantee we're all out of the clear. Employers should keep this at the forefront of their plans when designing new office layouts. To explain, it's a good idea to lean towards an open floor plan that accommodates the "6-foot rule" of social distancing. This precaution can help you avoid rearranging the entire office in the event COVID-19 rears its ugly head again.
While an open and fluid floorplan is ideal – it's not always an option for every company in California. Traditional floor plans with cubicles can still work well for your employees returning to office after working from home. Just bear in mind that these workers are likely accustomed to a more flexible work environment. Therefore, consider glass partitions instead of plastic or metal cubicles. The see-through feature of glass presents a more airy and clarifying vibe than the cloistered, closet feeling cubicles may convey.
In short, you don't need to know how to design an office to present a functional, healthy, and welcoming atmosphere for employees returning to work. Simply be mindful of your employee's need for flexibility, and also design with an eye that encourages workplace morale and esprit de corps.
Purchase Office-Friendly Equipment
Your new office might look sublime, but if it isn't decked out with reliable, functional equipment, it's not worth much in terms of employee productivity. Therefore, while you're designing your office, keep office equipment in mind when working with a floor plan. Remember that any vacant office space is going to fill up fast when you begin moving essential items you'll need, such as desks, chairs, conference tables, and comfy pieces for employee breaks or lounge rooms.
Aside from the essentials like desks and chairs, you should also purchase crucial equipment like phones, copy machines, and computer equipment – including routers, servers, and computer printers. Or, you may want to reopen near a business office center with printing services – this would preclude the need to purchase office equipment. While all this might seem overwhelming, you can make the process easier by installing shelving and cabinets to keep everything organized. Also, think about organizing stations to keep straggling wires and stray cords neat, tidy and tucked away to prevent messy wires or tripping over power cords in the office.
Create A Secure Work Environment
Perhaps the most important aspect of employees going back to the office after working from home is the issue of safety. Your company and its workers need every assurance that they are working in a secure environment. Moreover, your company needs to safeguard its assets from potential security breaches.
You can create a safe work environment for the office by establishing clear protocols for password changes for accounts and email. You should also ensure your intranet/internet, wireless connection, servers, and databases are fully protected from the risk of cyberattacks.
Keeping your office tech fortified from hacks should be a top-notch priority. It's also a tricky aspect of having a fully functional office because there are so many details to address. That's why your best bet is to utilize professional security advisory services that can ensure your digital assets and tech is equipped with the ultimate defense against threats. A security service can cover all your security needs, giving you and your employees peace of mind that everything is ironclad and safe.
Pros/Cons of Leasing Or Buying An Office Space in California
Lastly, there is the ever-important issue of whether to lease or buy office space when your company and employees are going back to work. The choice to rent vs own office space depends on a lot of variables. The top factors to consider are company budget, space requirements, and location.
There are pros and cons to each option. For instance, owning office space means you can depend on fixed monthly costs such as a set mortgage payment. Your company can also take advantage of tax deductions when owning. Moreover, if the building has ample room, you may be able to earn additional income by renting out space to other businesses in California. Alternatively, owning office space can leave you "holding the bag" if your company is subjected to another shutdown, as many companies were during the pandemic. Owning can also be an expensive proposition, especially in California, with loads of upfront costs and down payments. This could be especially challenging financially if your company is just getting back into the swing of things.
On the other hand, renting can provide a lot more financial flexibility. You can use that money towards other crucial aspects of setting up and running your business. Renting also provides flexibility in that your company can pull out of the lease if a better office comes along or if the return to work effort goes awry. Nevertheless, renting will never give your company the equity it would have if the building is owned. What's more, there is always the risk of rent increases and additional fees when leasing an office.
Conclusion
In closing, going back to the office after working from home isn't always going to be a walk in the park. However, when you have a solid strategy in place and prepare for contingencies – the journey back to "the new norm" should go a lot more smoothly. Moreover, we hope these tips for moving your remote company back to the office prove helpful as you begin this new chapter in your business' history.