Best 420 Events in Los Angeles for 2022


The 4/20 holiday is just around the corner, so you might be looking for a special way to commemorate the cannabis-focused holiday.
Luckily, there are a plethora of 420 events in LA. Besides the sheer number of events, there's also a lot of diversity in event types. There's bound to be something to strike your fancy in this list of weed events in Los Angeles, from comedy nights to yin yoga events.
Cannabis 420 Friendly Events in Los Angeles
If you're asking, "Is weed legal in Los Angeles?" — the short answer is yes. Since Prop 64 passed in California, marijuana use has been legal for adults 21 and over. Though there are a few exceptions, weed is legal in LA and all of California.
With that out of the way, let's get into some of the best cannabis events in Los Angeles around the 4/20 holiday.
Underground 420 Fest 2022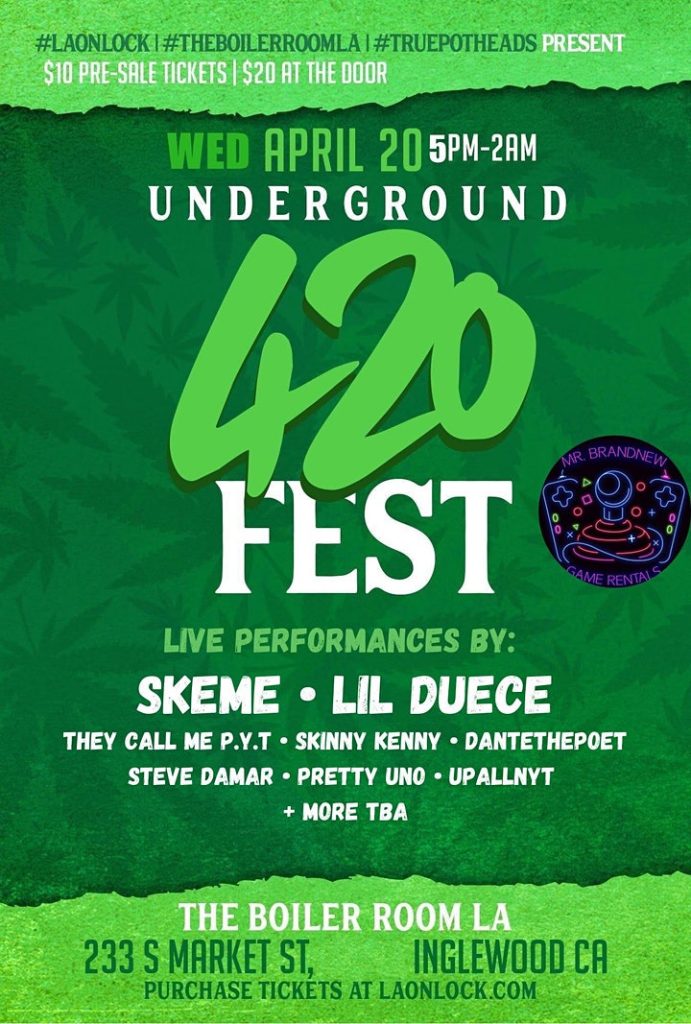 In the mood for a concert? This 4/20-friendly special event will feature some top names in the LA music scene and plenty of cannabis culture.
Underground 420 Fest features Skeme, Lil Deuce, They Call Me PYT, and more. In addition to the music arts, you'll also find exclusive vendors, great food, games, special guest appearances, giveaways, and more.
Mecca Super Mario 420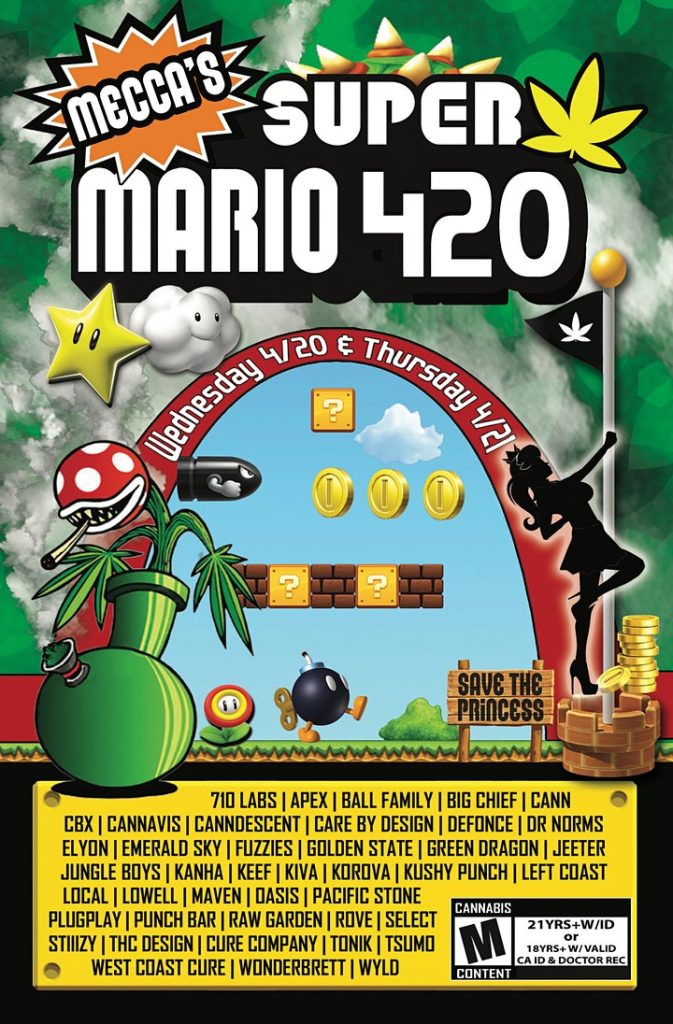 If you're nostalgic about the golden age of console gaming, then the Mecca Super Mario 420 event may be for you. This is one of the many awesome 420 events in Los Angeles, but it will be unique because of its gaming focus.
The Mecca Super Mario 420 event will see the staff dressed up in Super Mario costumes — and will even turn the entire Mecca Mid City dispensary into an interactive "Super Mario World." Expect up to a 20% discount, games, raffles, entertainment, and food.
GoVerde Incubator & Green Have LA's Crenshaw 420 Canna Crypto Event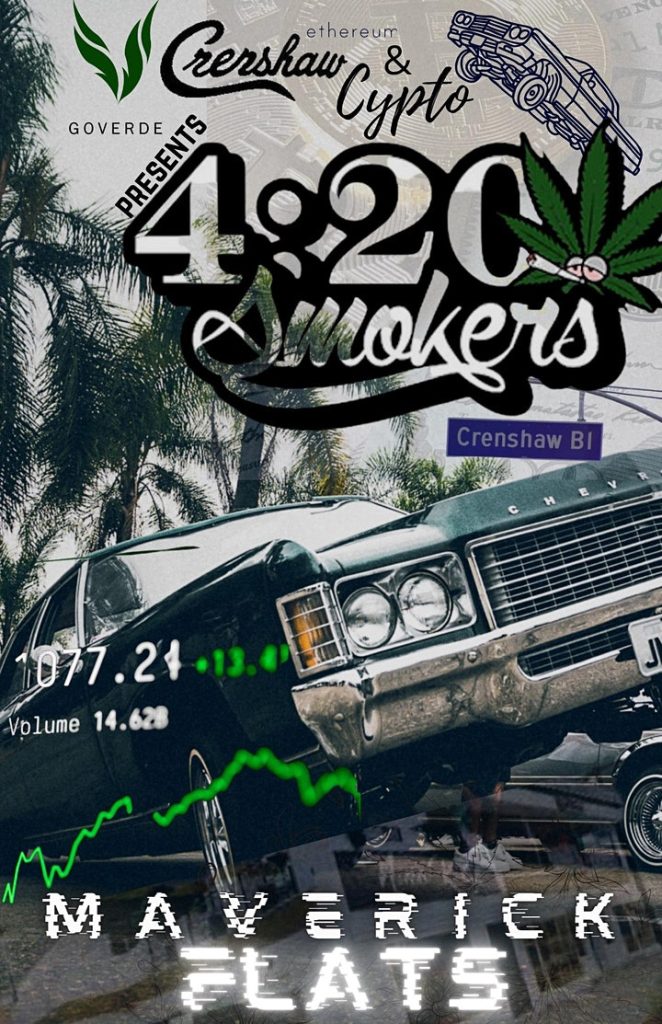 Those interested in cryptocurrency, the blockchain, or non-fungible tokens might consider the 420 Canna Crypto Event.
This event will take place from 10 a.m. to 5 p.m. in a penthouse and will feature meet-and-greets with licensed cannabis business owners, giveaways, performing artists, comedy, music, dancing, and more. The event promises attendees will check out "the players in the NFT Experience with Cannabis."
Green Tours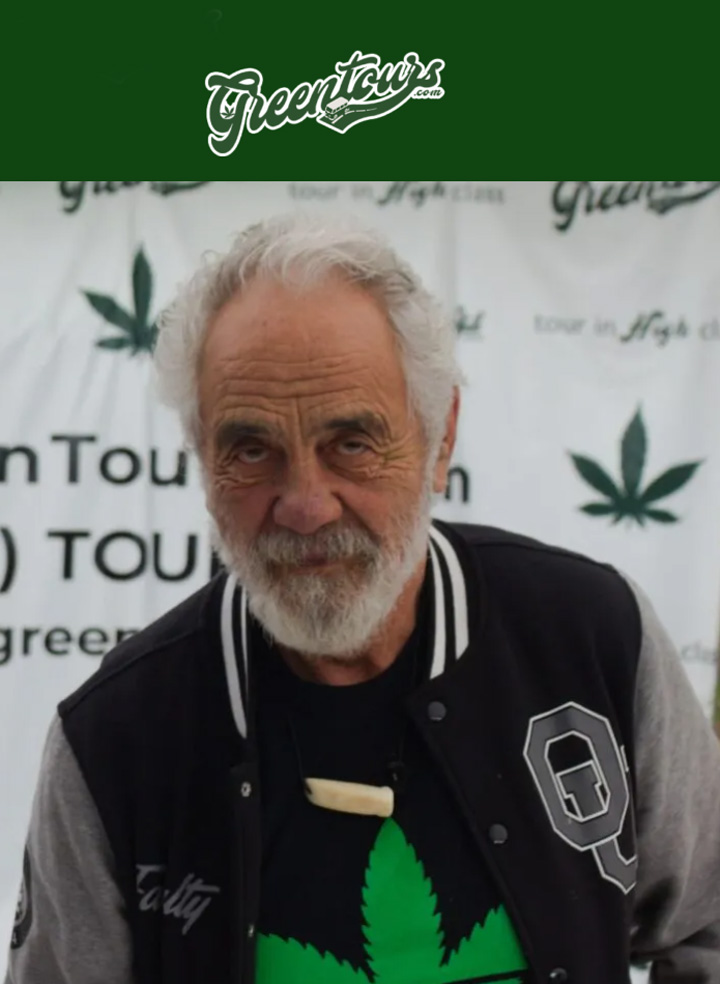 Green Tours is a company that specializes in "cannabis tourism." In other words, they'll show you LA like never before.
The Green Tour on 420 takes attendees to some of the best cannabis-related hotspots, including some of the best dispensaries in Los Angeles, a top bong manufacturer, and more. You'll also get gifts, goodies, and swags — and history and knowledge passed down by expert guides.
High Boom – A 420 Celebration (Women Only)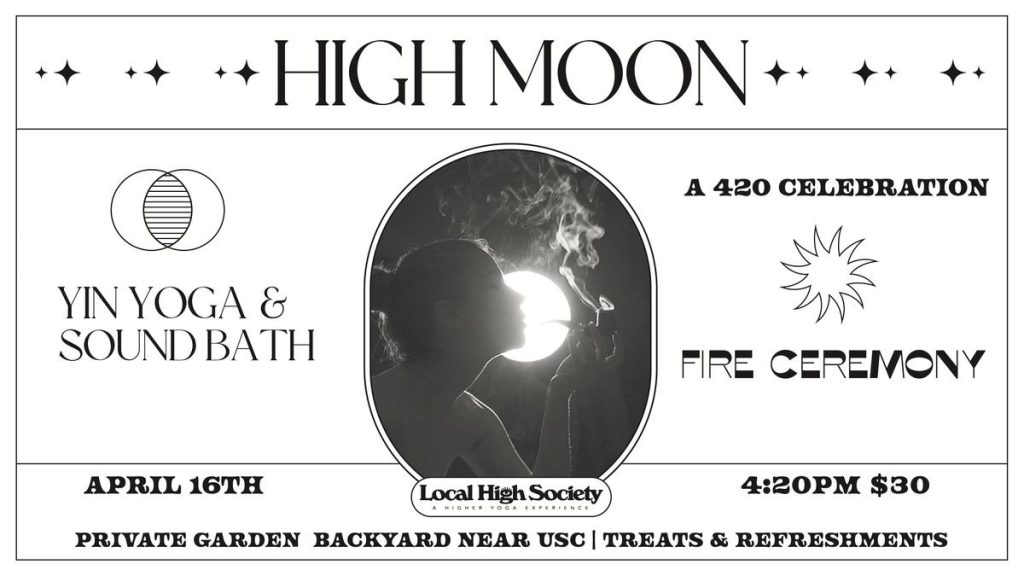 A 420 experience can be a spiritual and wellness-focused event, of course. That's the very idea behind High Moon – A 420 Celebration, a women-only event sponsored by Local High Society.
The event will feature a Full Moon Circle, a Fire Ceremony, Yin Yoga, a relaxing sound bath, and a 420 celebration in a private backyard garden near the University of Southern California. Featured by the LA Times Green Room Series, this event will be a unique — and relaxing — way to experience 4/20.
420ppm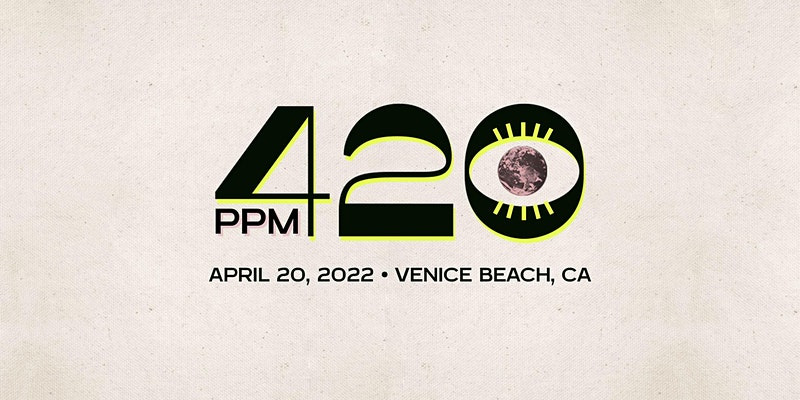 When April 2022 rolls around, the Earth's atmospheric carbon concentration will reach 420 parts per million. It'll be the first time this has occurred in the last 3 million years — basically meaning it'll be the first "420 on 4/20" in human history.
This event marries environmental awareness with cannabis in a combination of "education, action, and conscious consumption." During the day, there will be panels by climate scientists, regenerative cannabis farmers, musicians, writers, and intersectional environmentalists. At night, it becomes a more traditional 4/20 event.
The Green Room LA Standup Comedy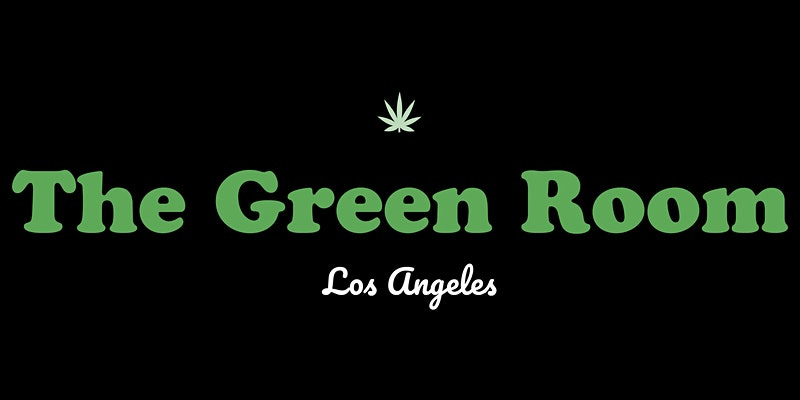 If you like to laugh while enjoying a nice smoke, you should visit The Green Room. This event combines comedy with cannabis at a 420-friendly standup event at Alanas Coffee in Venice, California.
You'll have the chance to see hilarious comics like Sarah Hyland, Angie Stocker, Chad Kroeger, JT Parr, Strider Wison, and Elizabeth Croydon. It's a 420-friendly event, so feel free to partake while you're here. Just note that the event is BYOB.
High Art – An Elevated 420 Group Show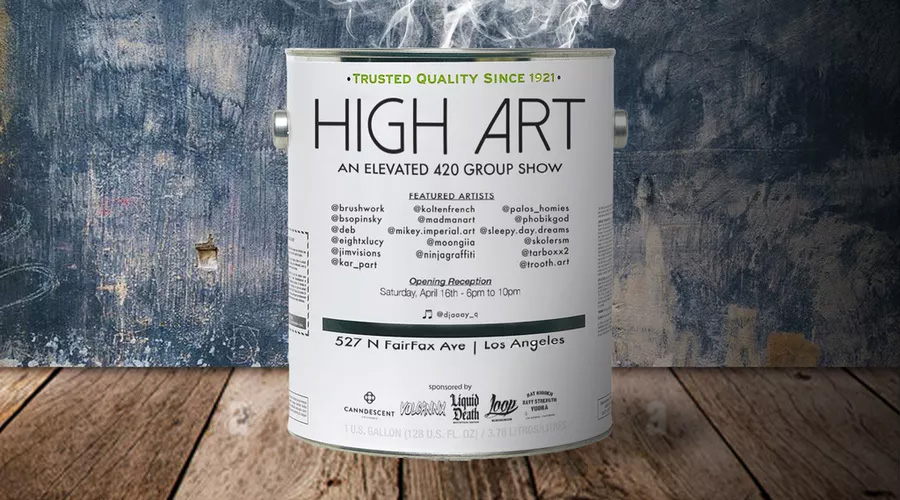 Those with more artistic flair might find enlightenment at the High Art event, which describes itself as an "elevated 420 group show." It's a 420 event in Los Angeles that highlights and celebrates art — and weed.
The High Art: An Elevated 420 Group Show will kick off with an opening reception on April 16. The show will include creative works of art from many local artists envisioning "art for stoners" or art that commemorates marijuana culture.
Good People Comedy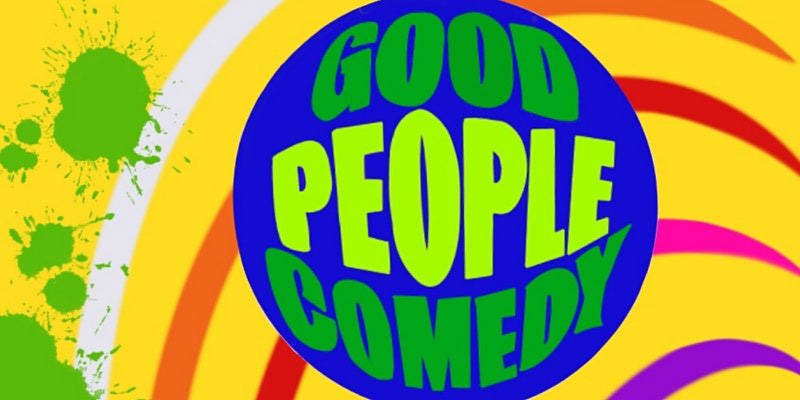 Laughing while smoking is one of the best experiences you could hope for to celebrate 4/20. Because of that, Good People Comedy is offering a special 420-themed comedy night.
While the lineup is a surprise, the event organizers say that the comedians have appeared on Netflix, HBO, Showtime, Hulu, and Comedy Night Central. There's a two-item minimum, but you'll get to choose between food, drinks, coffee, or cannabis.
LesPaint – A Smoke and Paint Class for Black Lesbians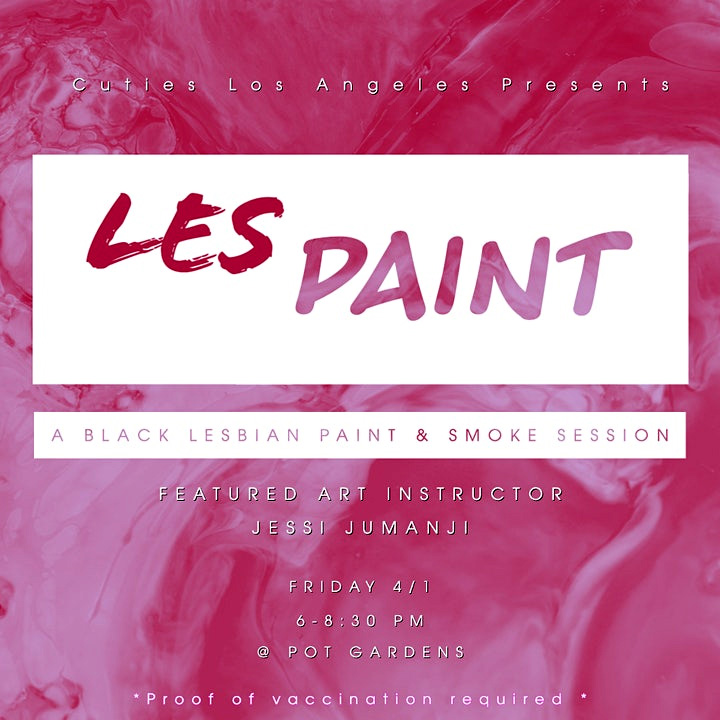 This is one of the only 420 events in Los Angeles tailor-made for people who identify as Black Lesbians. It's designed from the ground up to be an event that fosters community — and celebrates cannabis.
You'll be able to smoke, hang out with like-minded people, and paint while being guided by a professional art instructor. The event will provide all needed art supplies, and is hiring LA-based Chef Maverick to cater gourmet allergy- and vegan-friendly appetizers.
420 Innovators of Industry Cocktail Party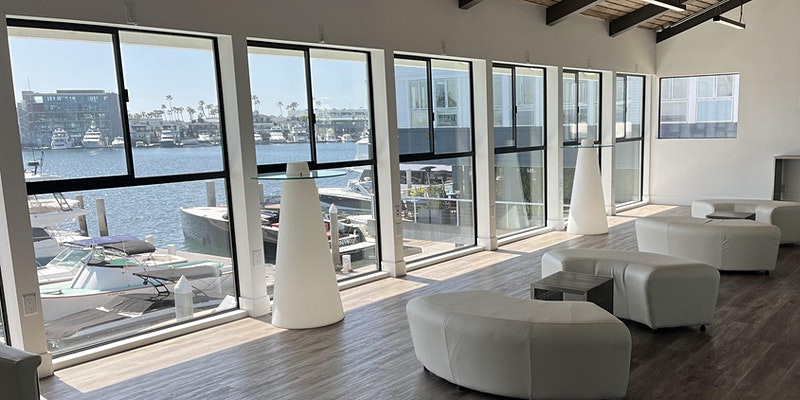 If you like to rub shoulders with change-makers, innovators, and people who move and shake, then the 420 Innovators of Industry Cocktail Party might be your party.
This top-shelf networking experience promises to bring the top manufacturers, cultivators, extractors, and dispensaries together under one roof. Aside from meeting professionals, you'll also be able to sample products on the hourly harbor cruises.
Moments on Melrose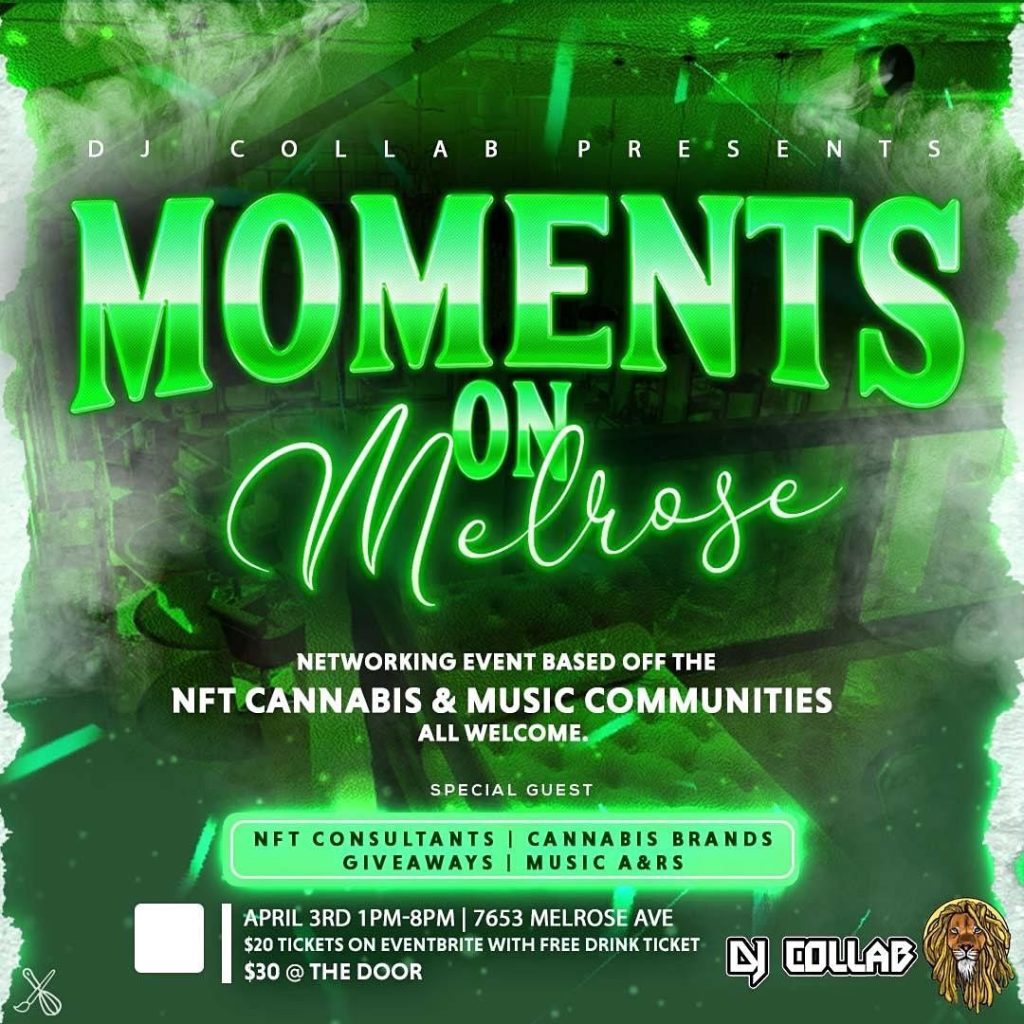 Passionate about NFTs, cannabis, and music? Moments on Melrose is a Los Angeles event to educate people on all three of those areas. It's unique among cannabis events in that it stays cutting-edge.
On April 3, Moments on Melrose will feature education on how NFT, cannabis, and music platforms correlate with each other as technology evolves. Along with networking, attendees will be able to have a drink or a dab — and will be able to see special guest STUNNAGIRL.
420 Los Angeles Edition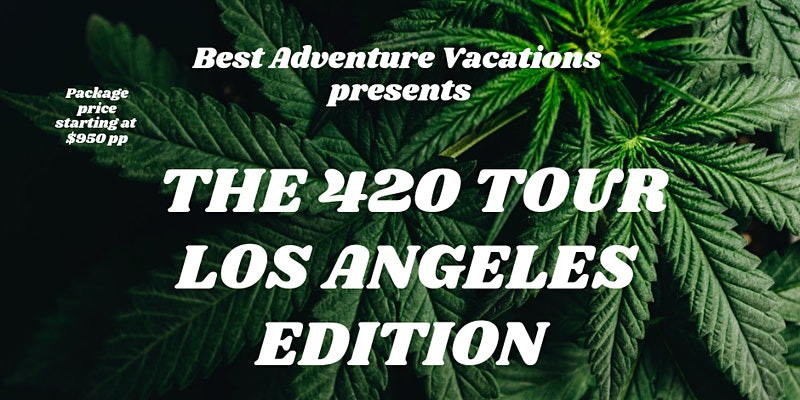 This small-group tour of Los Angeles is designed to let attendees celebrate the 420 weekend in the City of Angels while commemorating the 4/20 holiday.
The tour includes a three-night stay from Friday, April 22 to Monday, April 25. It'll feature a meet and greet at Rainbow Bar in LA, VIP smoking, private parties, a goody bag, and a 24/7 concierge who will be available throughout the stay.
Friday Movie Set Weed Bus Tour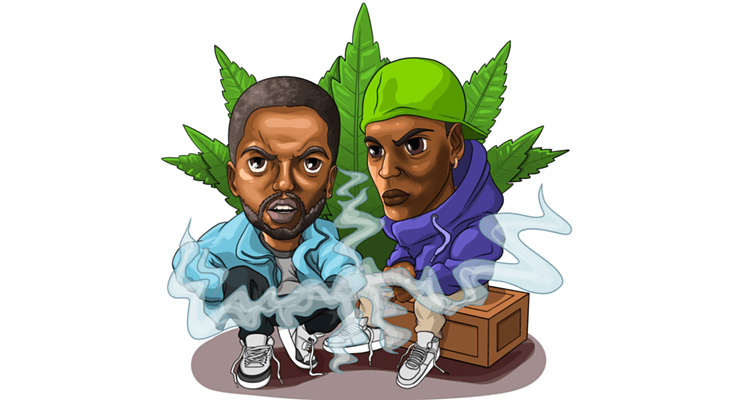 This famed South Central Los Angeles tour takes place every Friday and kicks off with shopping before ferrying attendees to some local attractions and other landmarks.
The tour starts at one of LA's high-end retailers and includes big deals on anything in-store. It'll also take attendees to Nipsey Mural, Kobe Mural, Staples Center, Cannabis Lounge, Crenshaw, and more. You'll also be able to snap pictures at many local landmarks.
420 Bus Tours

For those that want a luxurious 4/20 experience, look no further than Weed Bus LA. This company specializes in year-round weed tours, which happens to be perfect for the 4/20 holiday.
There are a variety of tours available, including dispensary crawls, tours of cannabis growing facilities, and "Hollyweed & Wine" tours that will mix wine tasting with specially paired cannabis. You can also book various transportation types, including a bus or a limo.
There's an LA 420 Event for Everyone
As you'd expect, there are many marijuana events in Los Angeles around the 4/20 holiday.
Of course, you don't have to wait until 4/20 to visit some of the excellent local dispensaries in Los Angeles. There are great weed shops in LA that are open all year long, including Project Cannabis — a top-tier dispensary in Los Angeles that serves an award-winning selection of the highest quality weed in the city.