Top 25 Must-Try Things To Do in Los Angeles, California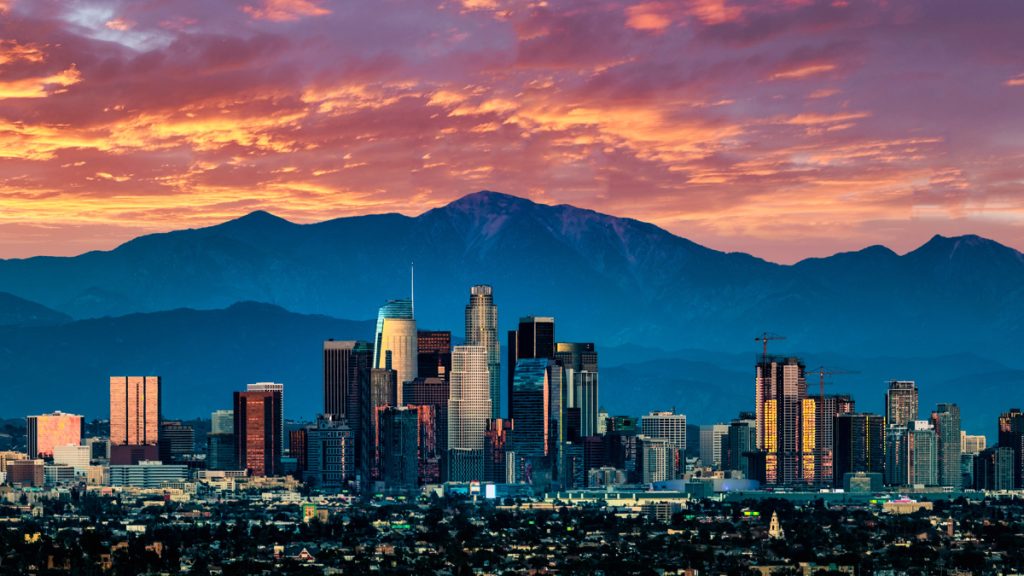 This post is part of our Best Dispensary in Los Angeles series, sponsored by Project Cannabis.
Planning your next adventure and wondering what to do in Los Angeles? Well, hold on tight because we're about to take you on a whirlwind tour of the coolest things to do in the City of Angels. This city has got everything from strolling along the iconic Hollywood Walk of Fame, catching breathtaking views from Griffith Observatory, and chowing down on mouthwatering street tacos in Downtown LA. So get ready to soak up the sunshine, chase dreams, and embrace the vibrant energy of LA.  So without any further delay, let's dive into the wild and wonderful world of this sun-kissed paradise!

What to Do in Downtown Los Angeles
Downtown Los Angeles is a dynamic area where history and innovation intersect. It offers a multitude of experiences, from cultural pursuits to shopping adventures. This bustling hub is an urban explorer's delight, offering a fascinating look into the city's diverse character. So, if you're thinking about what to do in Los Angeles, there are tons of options from which to choose and explore.
Oh, and before you even think about what to do in downtown Los Angeles, don't forget to stock up on your favorite cannabis products at the Los Angeles Cannabis Dispensary. With the highest quality products and impressive discounts, you'll want to get your bud on at LA's premier dispensary before you explore the great, wild wonders awaiting you in the City of Angels.
The Broad (221 S Grand Ave)
Funky, keen, and eclectic. Those are just some of the descriptive terms we might cast upon the contemporary art scene at The Broad. It possesses a striking architecture and extensive collection, including works by Jeff Koons and Jean-Michel Basquiat, making it a must-visit for art enthusiasts. Free admission, but reservations are recommended.
Grand Central Market (317 S Broadway)
You can really indulge your taste buds at Grand Central Market, a bustling culinary destination. From diverse food vendors offering everything from tacos to gourmet coffee, this market is a foodie's paradise in the heart of downtown LA.
The Last Bookstore (453 S Spring St)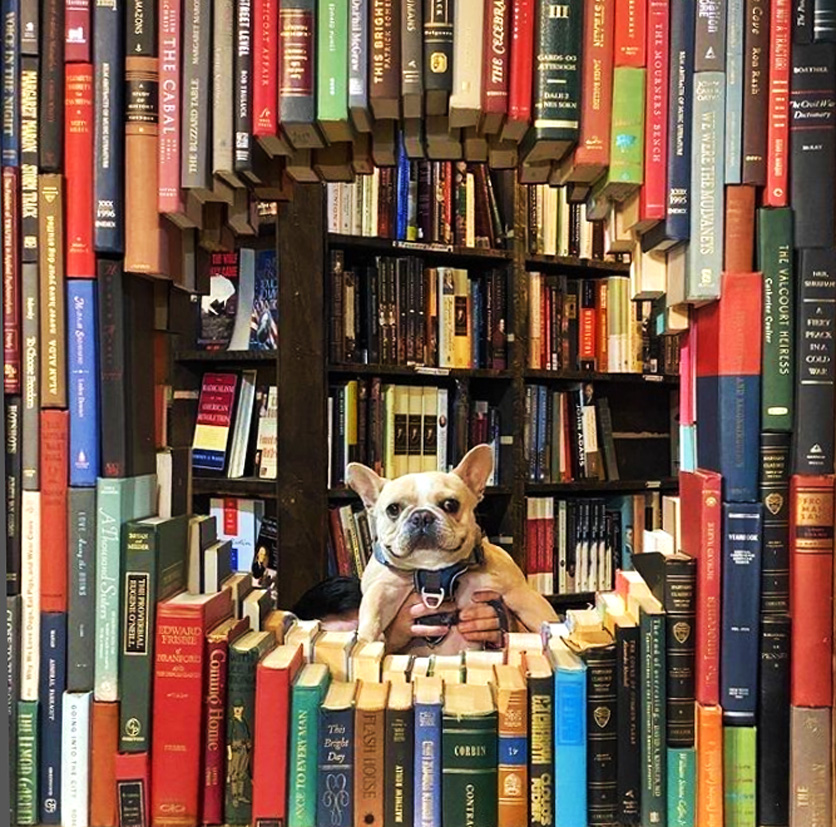 Lose yourself in the enchanting world of The Last Bookstore. With its maze-like layout, bookworms can explore endless shelves of new and used books, vinyl records, and quirky installations that create a unique atmosphere.
The Walt Disney Concert Hall (111 S Grand Ave)
Praised as an architectural marvel and designed by Frank Gehry, The Walt Disney Concert Hall is a joy to behold. It's also the "it" place to submerge yourself in divine music. Attend a concert or take a guided tour to admire its iconic stainless steel curves and exquisite acoustics.
Olvera Street
Get in sync with the rich history of Los Angeles at Olvera Street. This vibrant Mexican marketplace offers traditional food, vibrant shops, cultural events, and a glimpse into the city's early days.
The Museum of Contemporary Art (MOCA) (250 S Grand Ave)
Explore cutting-edge contemporary art at MOCA. The museum provides a dynamic platform for emerging and established artists with thought-provoking exhibits and an ever-changing collection.
Things to Do at Night in Los Angeles
When the sun sets, Los Angeles transforms into a city of lights with vibrant nightlife. The city presents a range of evening entertainment options catering to various tastes and preferences. From trendy hotspots to cultural venues, there are infinite things to do at night in Los Angeles that simply should not be missed.
Griffith Observatory (2800 E Observatory Rd)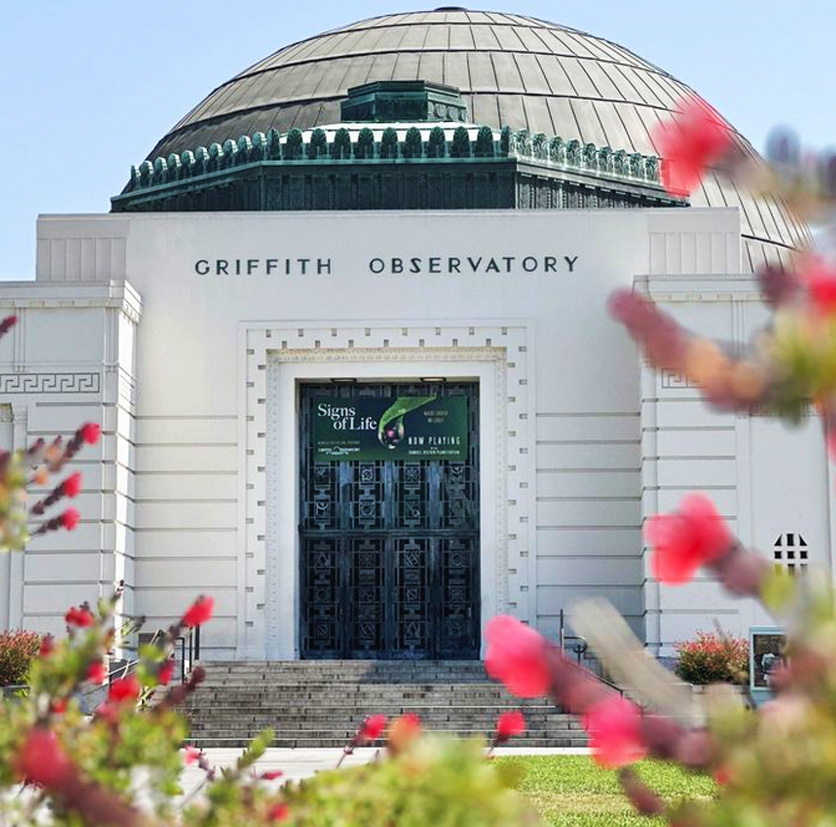 Visit Griffith Observatory for breathtaking nighttime views of Los Angeles. Marvel at the stars through telescopes, catch captivating planetarium shows and enjoy the stunning panorama of the city lights.
The Comedy Store (8433 Sunset Blvd)
Laugh the night away at The Comedy Store, a legendary comedy club that has hosted renowned comedians. Enjoy a lineup of hilarious stand-up acts in an intimate setting, and immerse yourself in the vibrant comedy scene of LA.
The Rooftop at The Wayfarer (813 Flower St)
Experience a trendy Rooftop bar at The Wayfarer Hotel. Enjoy panoramic city skyline views, sip on craft cocktails, and soak up the lively ambiance that makes this spot a favorite among locals and visitors alike.
The Edison (108 W 2nd St)
Step into the glamorous world of The Edison, a vintage-style speakeasy located in a historic power plant. With its live entertainment, signature cocktails, and unique ambiance, this prohibition-era-inspired venue offers a night of sophisticated fun.
Santa Monica Pier (200 Santa Monica Pier)
Take a stroll along Santa Monica Pier and experience the lively atmosphere at night. Enjoy thrilling rides at Pacific Park, indulge in delicious treats, and marvel at the stunning coastal views under the magical lights.
LACMA (5905 Wilshire Blvd)
Explore art after dark at the Los Angeles County Museum of Art during their "Late Night" events. This renowned art museum hosts special exhibits, live music, film screenings, and art installations, providing a captivating and immersive cultural experience.

What to Do in Los Angeles with Kids
Wondering what to do in Los Angeles with kids? Wonder no more. Los Angeles provides an array of engaging experiences for children. The city's family-friendly attractions stimulate curiosity and foster learning through fun and interactive exhibits. Outdoor spaces also offer opportunities for recreation and adventure, making Los Angeles a perfect destination for a family vacation.
Universal Studios Hollywood (100 Universal City Plaza)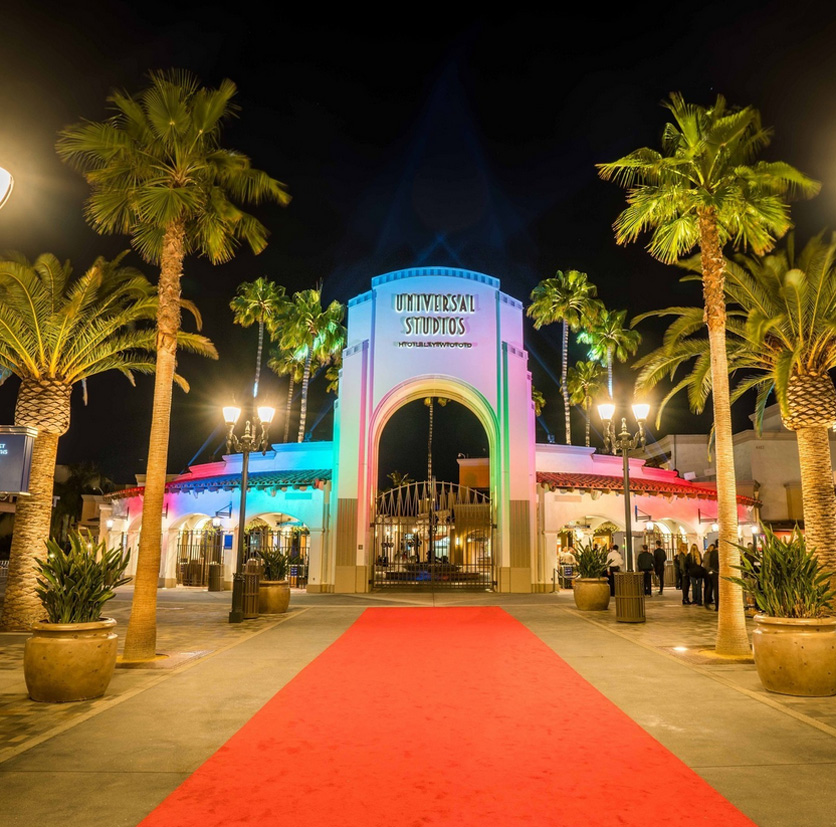 Whether you're a movie fanatic or not, you'll become enchanted by the magic of movie-making at Universal Studios Hollywood. Enjoy thrilling rides, live shows, and attractions based on your favorite films, including the Wizarding World of Harry Potter. It's a perfect destination for family fun and creating unforgettable memories.
California Science Center (700 Exposition Park Dr)
Ignite your child's curiosity at the California Science Center. The center offers hands-on learning opportunities about science, technology, and space exploration with interactive exhibits, including the Space Shuttle Endeavor.
Natural History Museum of Los Angeles County (900 W Exposition Blvd)
Modern meets prehistoric at the Natural History Museum. Here you can delve into the world of dinosaurs, gems, historical trivia, and more. From impressive fossil displays to engaging interactive exhibits, it provides a captivating educational experience for kids of all ages.
Griffith Park (4730 Crystal Springs Dr)
If you have no idea what to do in LA, you need to head over to the iconic Griffith Park, one of the largest urban parks in the United States. Enjoy a range of family-friendly activities, including hiking trails, pony rides, the Griffith Observatory, and the Los Angeles Zoo.
Kidspace Children's Museum (480 N Arroyo Blvd, Pasadena)
Spark your child's imagination at the Kidspace Children's Museum. Interactive exhibits, outdoor play areas, and educational programs encourage hands-on learning and exploration in a fun and safe environment.
Santa Monica Pier Heal the Bay Aquarium (1600 Ocean Front Walk)
Submerge yourself in the wonders of marine life at the Santa Monica Pier Aquarium. Featuring touch tanks, interactive displays, and educational programs, it's a great place to learn about ocean ecosystems and marine conservation.
What to Do in Chinatown Los Angeles
Chinatown in Los Angeles offers a rich blend of cultural and culinary experiences. So, if you're scratching your head about what to do in Chinatown Los Angeles, we're about to crush those questions in their tracks. Why? Because the neighborhood is a fascinating area to explore, with its unique architecture, vibrant art scenes, and bustling markets. Chinatown is a place where tradition meets modernity, offering a unique slice of the city's multicultural fabric.
Thien Hau Temple (756 Yale St)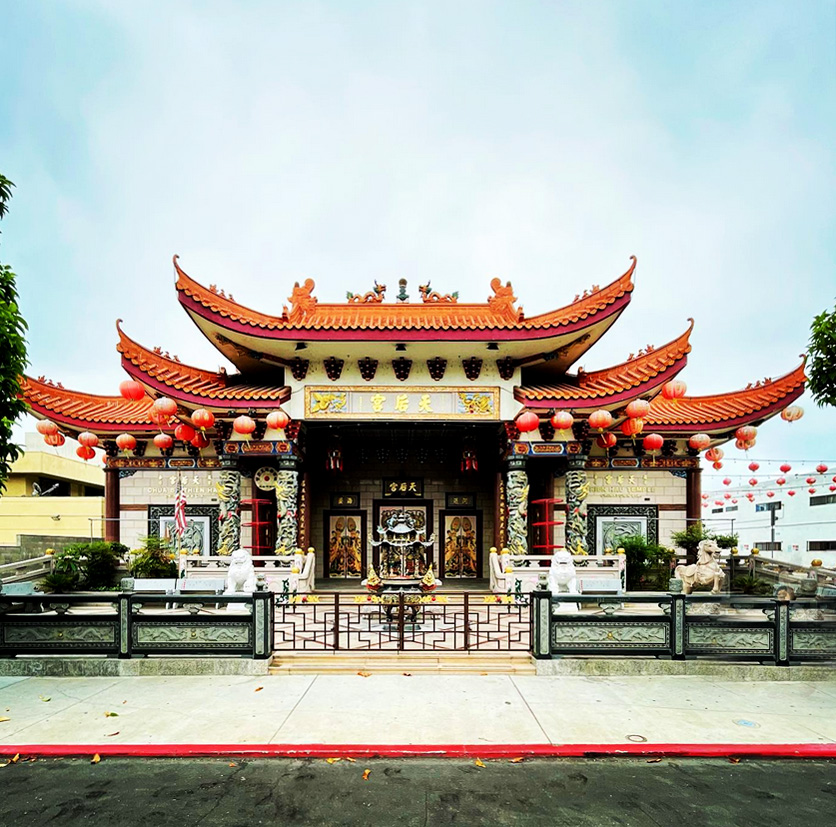 Discover the spiritual side of Chinatown at Thien Hau Temple. This ornate Taoist temple pays homage to the goddess of the sea and offers a serene and culturally rich experience with its intricate architecture and beautiful sculptures.
Far East Plaza (727 N Broadway)
Indulge in a culinary adventure at Far East Plaza, a vibrant food court located in the heart of Chinatown. With a variety of authentic Asian cuisines, including Chinese, Thai, and Vietnamese, it's a haven for food lovers seeking a delicious and diverse dining experience.
Central Plaza (943 N Broadway)
Immerse yourself in the cultural hub of Chinatown at Central Plaza. Adorned with traditional Chinese architecture and iconic red lanterns, this bustling square hosts festivals, live performances, and unique shops offering a glimpse into Chinese culture.
Chinese American Museum (425 N Los Angeles St)
Explore Chinese Americans' rich history and contributions at the Chinese American Museum. Located in the historic Garnier Building, the museum showcases exhibitions, artifacts, and educational programs that highlight the cultural heritage and experiences of Chinese Americans in Los Angeles.
What to Do on a Rainy Day in Los Angeles
It doesn't happen often, but sometimes inclement weather happens. But it doesn't have to ruin your day off or vacation. In fact, you'll be amazed about what to do on a rainy day in Los Angeles. Rain in LA is actually a blessing because you have a chance to see the city's exceptional indoor attractions . These include an array of cultural institutions, shopping venues, and gastronomical experiences. Despite the weather, Los Angeles continues to offer diverse activities, ensuring the city's vibrancy never dims.
The Getty Center (1200 Getty Center Dr)
Escape the rain and immerse yourself in art and culture at The Getty Center. This world-renowned museum offers a vast collection of European paintings, sculptures, and decorative arts. The stunning architecture, panoramic views of the city, and engaging exhibitions make it a must-visit attraction.
Petersen Automotive Museum (6060 Wilshire Blvd)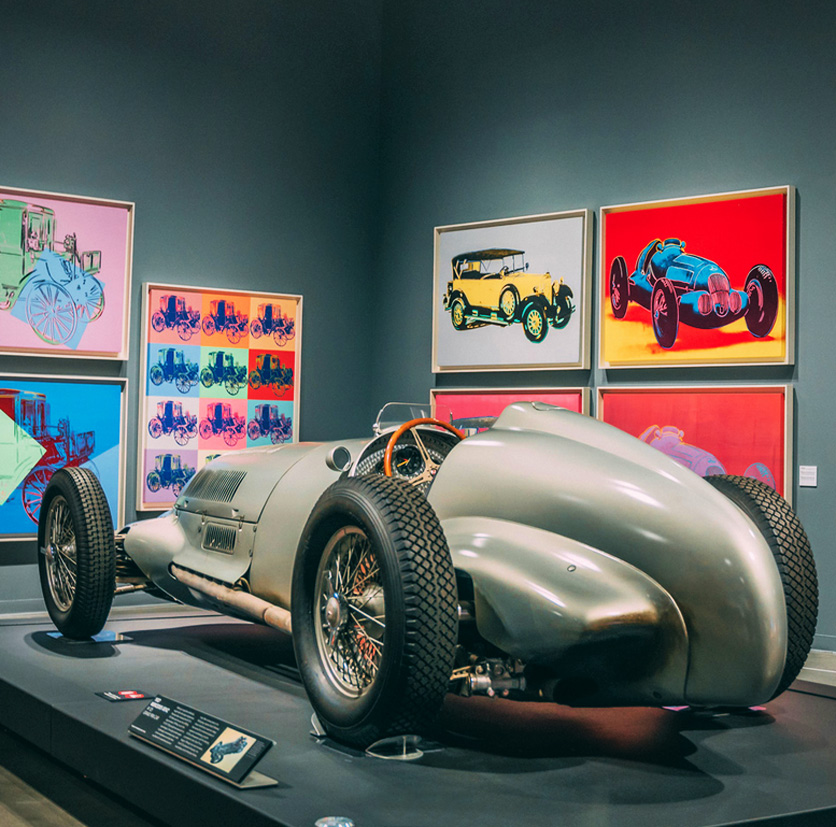 Car enthusiasts will love the Petersen Automotive Museum. Rain or shine, you can explore an impressive collection of classic cars, rare vehicles, and interactive exhibits that celebrate the history and artistry of automotive design.
The Museum of Contemporary Art (MOCA), Los Angeles (250 S Grand Ave)
Explore the vibrant world of contemporary art at MOCA. With its diverse collection and thought-provoking exhibitions, this museum offers a stimulating indoor experience for art enthusiasts and those seeking creative inspiration.
Conclusion
As we wrap up our guide on what to do in Los Angeles, we hope we've enticed and excited you to the point where you're compelled to get out and explore this incredibly diverse and engaging city.
To be sure, Los Angeles offers a myriad of exciting activities and attractions for every taste and interest. Whether you're exploring the vibrant downtown area, enjoying the city's nightlife, creating unforgettable family memories, immersing yourself in Chinatown's rich culture, or seeking indoor adventures on a rainy day, LA has something for everyone.
From iconic landmarks like the Hollywood Walk of Fame and Griffith Observatory to hidden gems like The Last Bookstore and Far East Plaza, this sun-kissed paradise is a haven of diverse experiences waiting to be discovered. So pack your bags, embrace the vibrant energy, and let Los Angeles take you on a wild and wonderful journey.