9 New Restaurants at Westfield UTC You Have To Try!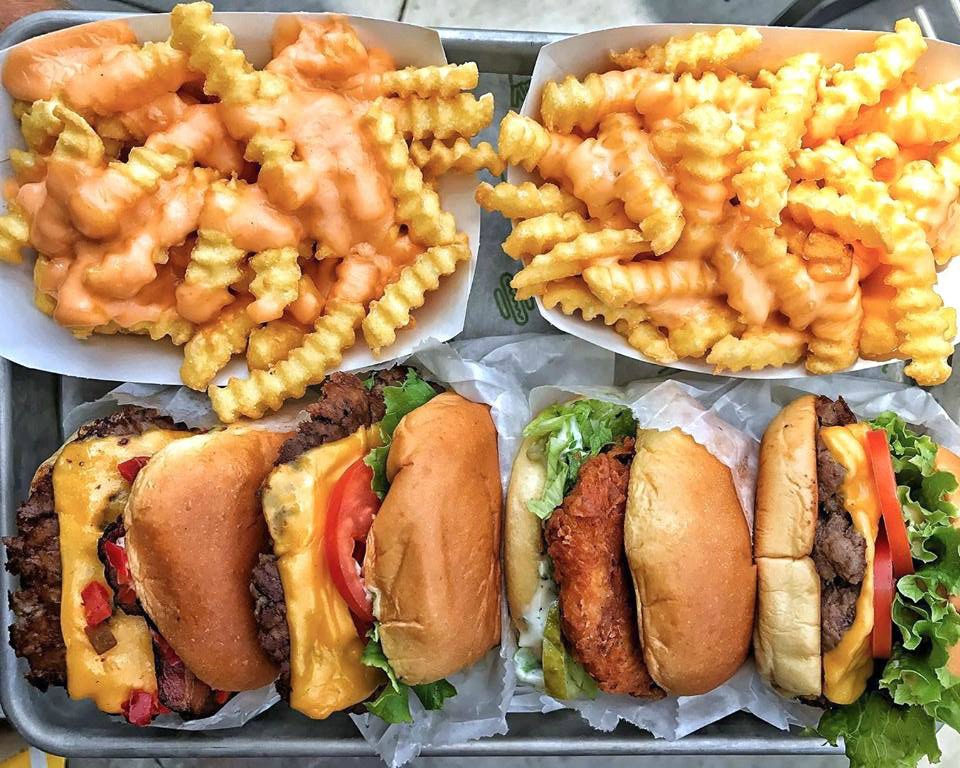 This year, Westfield UTC in La Jolla has gone through some major renovations and updates — from the brand new Nordstrom to a slew of new, upscale, and trendy restaurants, this spot has definitely become more than just a shopping mall! Most of the new eateries will be opening this fall (October or November).
Here is your guide to all the newest additions to the UTC restaurant La Jolla scene, including another branch of one of San Diego's favorite breakfast spots, a trendy new South African steakhouse, and a popular upscale Mexican restaurant from Orange County.
Shake Shack
Expected November 2017
Everyone's favorite burger and shake "fine-casual" burger chain is expected to touch down in San Diego later this year on Level 2 of a new, three-level retail building at Westfield UTC. The 3,000 square foot indoor/outdoor eatery will be constructed using mostly reclaimed materials. In addition to the regular menu, there will also be frozen custard concretes (think a McFlurry) featuring mix-ins from local food purveyors. Shake Shack is mostly known for its 100% all-natural, antibiotic, and hormone-free Angus beef burgers, griddled-crisp flat-top dogs, cage-free chicken sandwiches, fresh-made frozen custard, and crinkle cut fries.
Great Maple
Expected November 2017
Great Maple will bring its high-quality modern American fare in a mid-century modern atmosphere to Westfield UTC, serving patrons on a large outdoor patio (great for people-watching!). The restaurant has been extremely popular in Hillcrest since 2013; this location will be its fourth. Brunch is as popular as the maple bacon donuts that are served at breakfast, lunch and dinner.
True Food Kitchen
Expected early fall 2017
The healthy eatery, with a menu guided by holistic health guru Dr. Andrew Weil's anti-inflammatory diet, offers vegan, vegetarian and gluten-free options in a chic setting. The newest outpost at UTC (and San Diego's second location, the first of which is at Fashion Valley) will have an indoor/outdoor bar; two outdoor covered patios; and a scratch bar featuring fresh-pressed fruit and vegetable juices, seasonal cocktails, and beer/wine.
Arbor
Expected late fall 2017
A sister restaurant to Little Italy's stylish, Kiwi-centric Queenstown Public House and North Park's Dunedin, Arbor will offer shareable plates, organic sandwiches, burgers, wine and craft beer for lunch and dinner. Expect a menu centered around organic beef burgers and (of course!) a devotion to San Diego craft beer.
Javier's Finest Foods of Mexico
Expected October 2017
First founded in Laguna Beach in 1995 by Javier Sosa, Javier's specializes in upscale, regional Mexican cuisine made using sustainable ingredients and is known for its large selection of tequila. Javier's has another new site in the works for Century City, as well as existing eateries in Irvine, Newport Beach, Las Vegas and Los Cabos, Mexico. The La Jolla branch will be similar in design and menu to the Newport outpost.
The Winery Restaurant & Wine Bar
Expected late fall 2017
With locations in Orange County's Tustin and Newport Beach, The Winery offers contemporary California cuisine and an expansive wine list with more than 650 selections. The 8,000 square foot Westfield UTC branch will be close to the new Nordstrom, and in addition to the main restaurant, The Winery will also feature a 1,000 square foot wine bar with a separate kitchen in the center of the mall, which will offer a sharable bites menu, wine flights, and grab-and-go options.
Smokeyard BBQ & Chophouse
Expected October 2017
This South African-influenced steakhouse offers a casual ambiance and a menu with dishes that span a variety of influences, including crispy rock shrimp, vegetable samosas, St. Louis spare ribs, and an array of steaks and sides; casual touches like BBQ Potato Chips and pulled pork sandwiches give it a unique spin. The restaurant also has a location in Mammoth Lakes.
Raised by Wolves
Expected late 2017
Arsalun Tafazoli's Consortium Holdings Projects company has its sights set on La Jolla for this fall. Having recently opened its newest project, Born & Raised (located in the Gaslamp), Raised by Wolves is set to be their next hot spot. Though little is known at this point about Raised By Wolves, it is rumored to be a speakeasy-style cocktail bar with the flare you'd find at other CH Projects locations like Noble Experiment, El Dorado, and Polite Provisions.
Din Tai Fung
Expected early fall 2017
With over 120 locations around the world, this wildly popular Taiwanese restaurant will likely have San Diegans lining up to get a taste of their famed xiaolongbao steamed soup dumplings. Din Tai Fung was named one of the top ten restaurants in the world by The New York Times in 1993, and the restaurant's first Hong Kong branch was awarded a Michelin star in 2009.