A Guide for What to Do When Someone Dies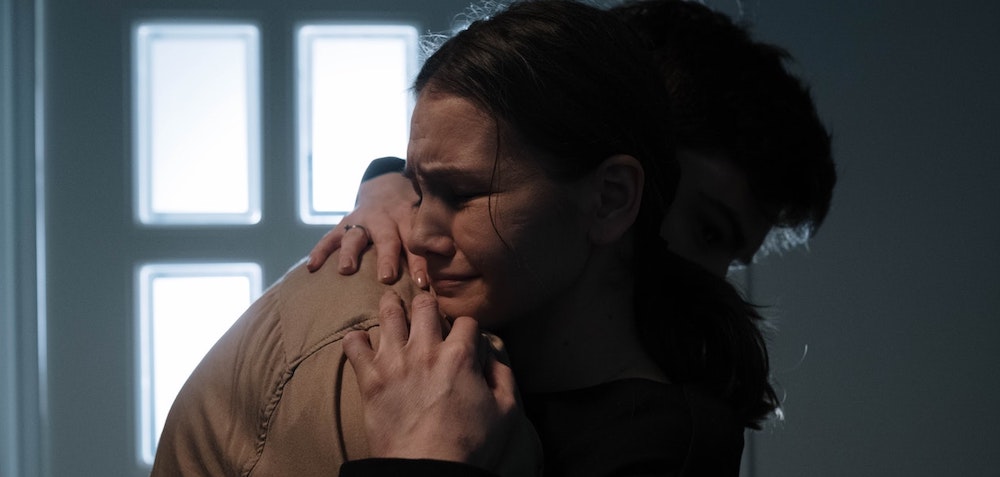 When someone dies suddenly, it causes a wide range of emotions that can paralyze you and keep you from getting things done. There are loose ends from their life that need to be addressed. There are people to contact, legal issues to handle, and additional steps you'll need to take if you are responsible for planning funeral arrangements or handling the individual's personal affairs after death. 
What to Do When Someone Dies
When you're grieving, it's easy to forget to take care of something important. Did your loved one have animals? Where will they go now that their owner has passed? Did they have bank accounts? Those will need to be closed and the assets transferred to the appropriate people. You can't do it alone, so it's important to get help. This will give you adequate grieving time and ensure that nothing critical gets missed. With this checklist, you'll be able to mark important tasks as you complete them.
Call 9-1-1
When a person dies in your home or anywhere outside the hospital, the first thing you should do is call 9-1-1. It's critical that you contact the appropriate authorities to document a legal and accurate time of death. If you are home with a loved one and they are on hospice care, you should call the hospice nurse after calling 9-1-1. When your loved one is in the hospital, the nurses and care providers document the time of death for the family. Once a medical professional makes the official death declaration, their body can be moved from the hospital or home to a funeral home.
Contact the Funeral Home
You'll need to find out if the person had any funeral plans in place already or any specific wishes after their death. This can include whether they wanted to be buried in a particular plot, if they preferred to be cremated, and if there is a family plot for them. Many San Diego funeral homes work with people on hospice for instance to help them plan for what they want to happen after they are gone. This helps alleviate stressors for the people who are left making preparations for funerals and more after a loved one dies. You may not know what to do when someone dies suddenly however, and this checklist can help. Funeral directors are a good resource to ensure you walk through all the appropriate steps as well.
Choosing a good funeral home can help make the process much smoother. Instead of just searching online, you can find recommendations from friends, people you know, and through groups on social media. You can also call professional funeral associations to find out who is reputable in your area. Additionally, read through third party reviews online to get a feel for the good and bad of each company you are considering.
Inform Family/Friends and Religious Officials
It's easiest to send out a mass text or email to inform most family and friends when someone you love has passed. You may also want to make a few phone calls, but don't feel obligated to call everyone. Focus on a few key people and then use other means to communicate what has happened with everyone else. You'll want to do this as soon as possible so you can get love and support from the people around you. It'll also help them schedule time to be with family, plan to attend the funeral, and travel if necessary. They won't know what to do when someone dies either, unless they have been through it themselves.
It's also important to contact religious officials especially if they need to do anything to complete religious end of life rituals. Some of these must be started soon after death. You can also work with them and the funeral home to schedule a time for a memorial service or funeral.
Tend to Your Loved One's Personal Affairs and Wishes
When you're trying to figure out what to do when someone dies at home, you'll want to consider every aspect of their life. If they have pets or dependents, it's critical that you carry out their wishes. This can include custodial arrangements for children or animals. You'll need to gain access to their financial accounts including banks, cryptocurrency, retirement, and investment portfolios. It's vital that you find out if there is a will in place. A will should have who will be the beneficiary of each of the assets they have in place.
Here are some additional things you can do when you don't know what to do when someone dies.
Make sure their property is secure. Lock up their home, keep their car in a safe place, and take care of their animals.
Contact caregivers to help with their dependents. If they have children, it's good to know who will be taking care of them at least for a little while.
Put a mail forward in place. Unless you plan to visit their home daily, you'll want to forward mail to your residence. This protects their identity and any assets that come through the mail.
Call their employer. If applicable, someone needs to contact their workplace to inform them that they have died.
Cancel unneeded services. You won't need a subscription to Netflix, Hulu, internet, or cellular phone service anymore.
Contact life insurance. Once you contact their life insurance policy, it can help fund things like a funeral and pay off any remaining debts so that their beneficiaries are not responsible for these things.
Send a death certificate to the three credit reporting agencies once you receive that.
Consult Family Members on Arrangements and Obituary
While you may be the primary one responsible for making funeral arrangements and writing an obituary, you don't need to make all these decisions alone. You'll want to work with family members to ensure you give your loved one the best send off possible. The deceased may have some instructions left behind in a will, so it's important to respect their wishes as much as is reasonable.
Publish an Obituary
Want to know what to put in an obituary in San Diego? The first thing that people include in an obituary is the deceased's full legal name, nicknames, and their birthdate and death date. Then you add key relationships. An obituary will mention if they were married and for how long. They will add in surviving children and other relatives. They might mention if they had a career or fun hobby they enjoyed, along with chronological details of their life. At the end, the obituary usually mentions where to send flowers and if they want any donations to a particular charity in their name.
Conclusion
This what to do when someone dies checklist included many things to consider after someone passes away. Whether there is a sudden death, or you were expecting someone to pass on, it's hard to know what steps to take. If you are there when it happens, the most important thing you can do is call 9-1-1. Then the process of communicating with friends and family can begin, along with making funeral arrangements. In the process, gather friends and family around you to help you grieve and so that you don't need to do everything on your own.