Highly Instagrammable Boba Tea is Landing at Westfield UTC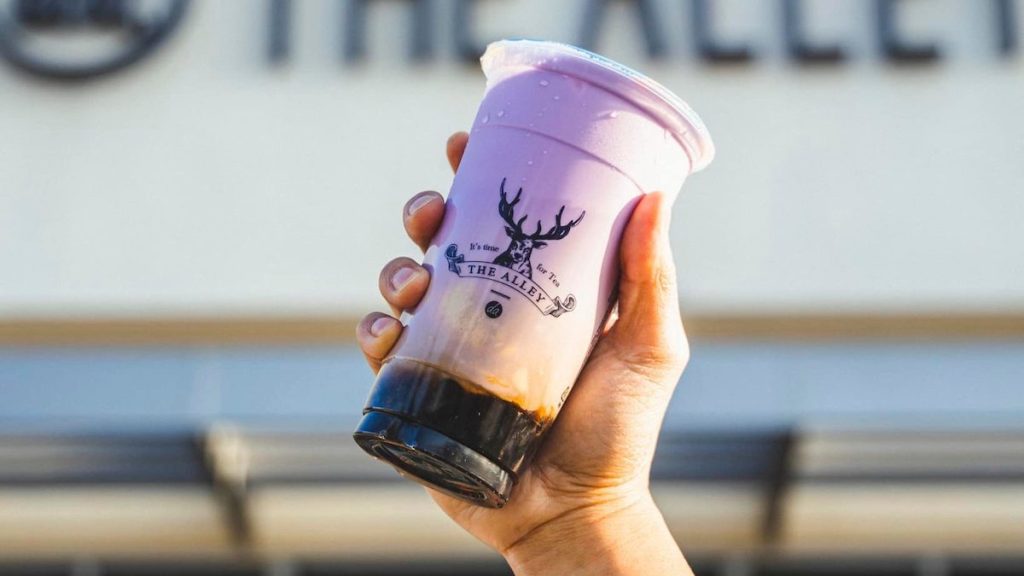 A Taiwanese boba tea chain will soon arrive at Westfield UTC, bringing its incredibly gram-able and delicious beverages to the La Jolla area.
The Alley, which was founded a decade ago in Taiwan, currently has more than 400 locations across the globe. Although The Alley has shops in Orange County and L.A., the Westfield UTC location will be the first in Ssn Diego.
Local franchise owner Tony Nguyen is planning on opening the boba tea shop by mid-July, according to Eater San Diego. Nguyen is known for running the Tofu House location at San Diego State University.
Along with the Westfield UTC location, Nguyen says he's planning on opening another The Alley boba tea shop somewhere in San Diego. He's currently scouting out other mall locations.
If you've never been to The Alley or even tried another boba tea shop, you're in for a treat. The Alley uses Taiwanese handcrafted boba tea pearls cooked in-store. The Alley calls these pearls "Deerioca," after the company's mascot.
This boba tea shop even makes its own sugar cane syrup. Additionally, it carefully selects its tea leaves based on the picking and roasting process.
As far as what flavors you can expect, here are some samplings:
Taro Milk Tea
Peach Oolong Grape
Jasmine Green Milk Tea
Traditional Taiwanese "Iron Goddess" Oolong Tea
Black Tea Scented with Muscat Grape
Japanese Hojicha Green Tea
You can also expect milk teas topped with cheese foam, strawberry mochi smoothies, and milk teas crafted with mixed fresh fruit.
As far as food items, the boba tea shop also serves mango purple rice, chocolate creme brulee "croffles" — a mix of waffles and croissants — and other delectable treats.
All of this is to say that The Alley is going to be just another amazing option in the list of what University Town Center can offer you.
If you're in the mood for boba tea now and don't want to wait for July, you can check out other local options like Omomo Tea Shoppe in San Diego.
Images courtesy of the-alley.us